PLENO Ratchapruek-Changwattana
Address
Bang Khu Wat, Mueang Pathum Thani, Pathum Thani
MRT Purple line, Saphan Nonthaburi-Bang Bua Thong road, Access via Chaiyapruek Road and 345 Road
Central Chaengwattana, The Crystal Chaiyapruek, Muang Thong Thani
Pak Kret Hospital, World Medical Hospital, Kasemrad Hospital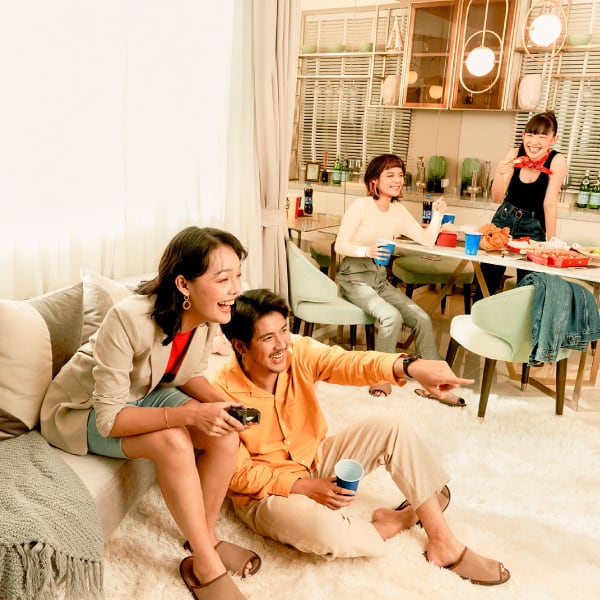 LIIFE BEYOND ORDINARY
The concept of "A Place Where Everyone Gathers" answers to all lifestyles for your pleasant living through a modern home design with practical functions. A place where everlasting happiness can be found.
Close to Central Chaengwattana
A premium townhome on Ratchaphruek road with easy access to Chaiyapruek road, 345 road and Lak Si area. The estate is also near the Expressway, MRT and major amenities such as Central Chaeng Watthana, World Medical Hospital, Denla Kindergarten,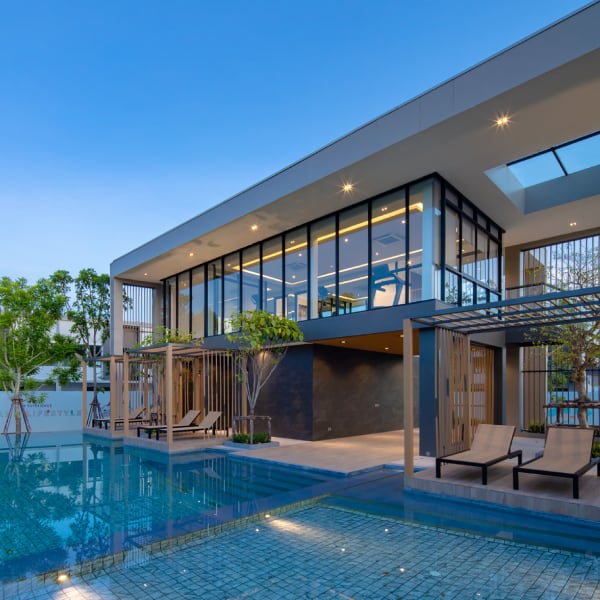 Everyone Gathers
A well-balanced home with a common space for all family members to share good moments together. The specious space offers areas for family gathering activities for a greater relationship with your love ones.
Beyond Exclusivity
A resort-style common area with lush flora and a greenery environment offers the best relaxing experience with area for various activities such as the pavilion in the heart of the garden.
Project Area

30-1-63 Rais

Unit type

2-Storey Townhome
A resort-style clubhouse surrounded by natural scenery provides perfect activity areas for fun and relaxation. The Universal Design allows people of all ages to enjoy the facilities comfortably and freely.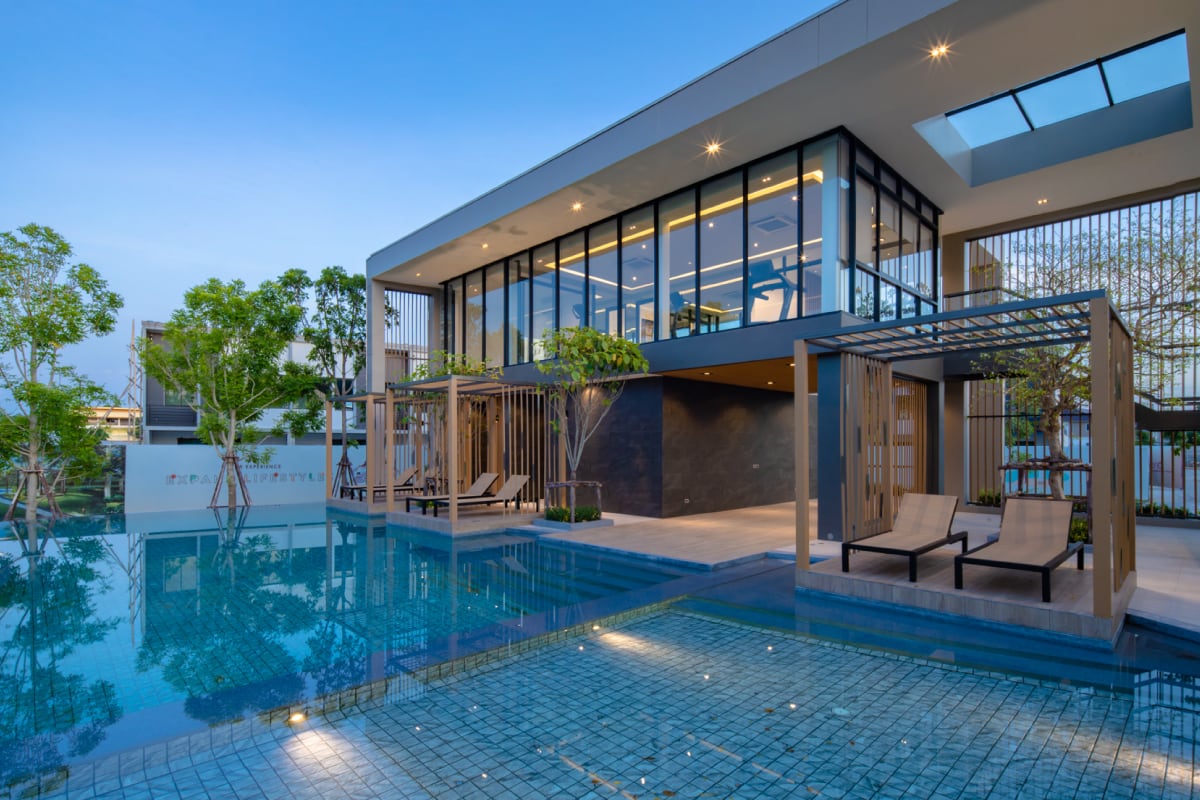 A co-working space fosters your creativity in an area with a soothing natural environment and peaceful atmosphere. A perfect place for creative mind to let the imagination becomes reality.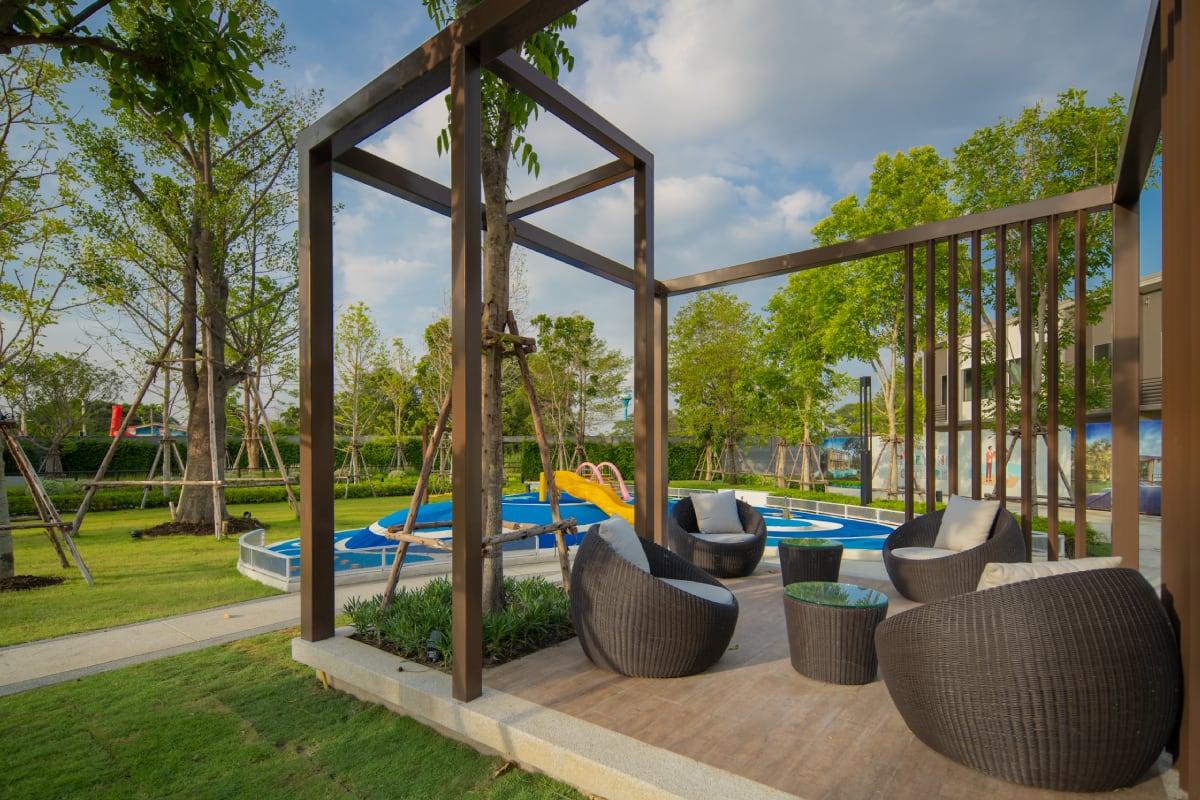 A multifunctional playground is designated for learning and playing to provoke children's IQ and EQ.
A swimming pool with serene ambiance and exquisite natural surroundings with a separated kid's pool offers a fun and worry-free environment for families. A perfect place for your truly relaxing stay.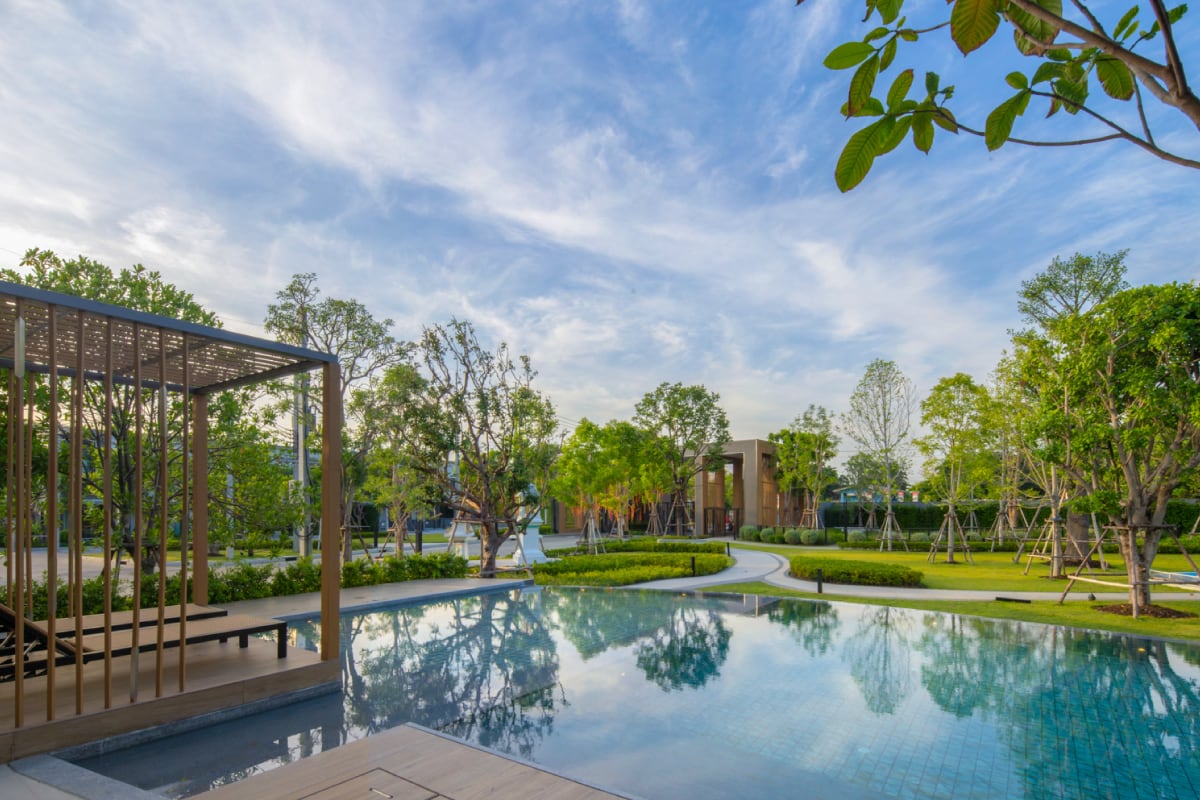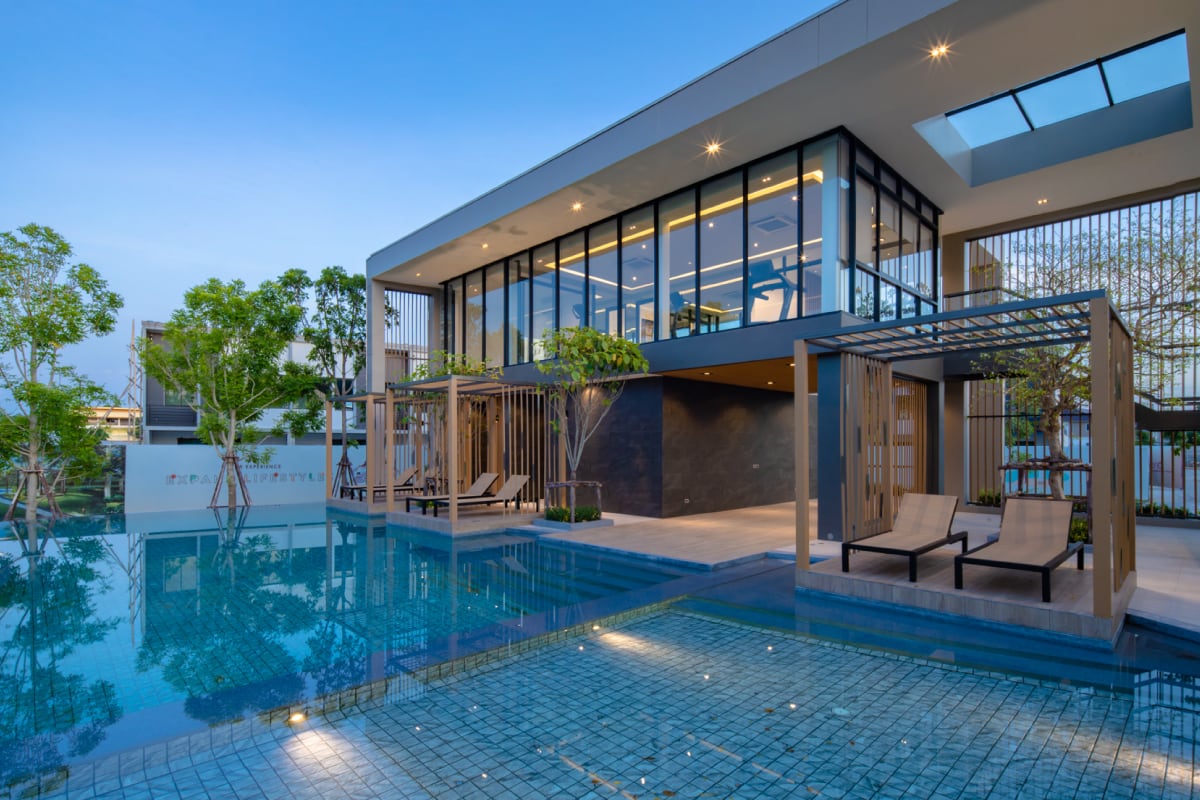 Floor plan
ทาวน์โฮมฟังก์ชั่นครบตอบโจทย์ทุกการใช้ชีวิต
พื้นที่ใช้สอย 106.85 ตร.ม
3 ห้องนอน
2 ห้องน้ำ 2 ที่จอดรถ
Promotion
Promotion
🚩พรีเมียมทาวน์โฮม สวย ครบ คุ้ม เริ่ม 2.89-3.49 ล้าน* 
ใกล้แจ้งวัฒนะเพียง 10 นาที*
GRAND OPENING เปิดจองโซนสวยหน้าสวน หน้าบ้านลึกจอดรถสบาย ปรึกษาสินเชื่อฟรี!

🏠 EXTRA SIZE, EXTRA LIFE
- ฟังก์ชันครบ 3 นอน 2 จอด พร้อมลงเสาเข็มหลังบ้านรองรับการใช้งานเพิ่มเติม 
- พร้อม SMART WORLD อุ่นใจกับความปลอดภัยและความสะดวกสบายที่มากกว่า
- คลับเฮาส์สุดหรู สไตล์รีสอร์ต ใหญ่จัดเต็มที่สุดในย่านนี้
- ใกล้เซ็นทรัลแจ้งวัฒนะ ใกล้ทางด่วนและรถไฟฟ้า 2 สาย เพียง 10 นาที*

🪐ต.ค.นี้ AP TOWNHOME THE EXPO
ลดเขย่าโลก แถมสะเทือนวงการ
สร้างปรากฏการณ์ครั้งยิ่งใหญ่ ในรอบปี ฟรีกว่านี้ไม่มีอีกแล้ว!

🔥ส่วนลดสูงสุด 500,000 บ.*
🔥FREE-NOMENON 5 PACKAGE*  
  ☄Package 1 : ฟรี ค่าใช้จ่าย 5 รายการ*
  ☄Package 2 : ฟรี แอร์*
  ☄Package 3 : ฟรี เครื่องใช้ไฟฟ้า*
  ☄Package 4 : ฟรี เฟอร์นิเจอร์*
  ☄Package 5 : ฟรี Iphone 15*

ลงทะเบียนและAdd line รับสิทธิ์ก่อนใคร (จำนวนจำกัด) 
เตรียมเอกสารให้ครบปรึกษาสินเชื่อฟรี
*เงื่อนไขเป็นไปตามที่บริษัทฯ กำหนด บริษัทฯ ขอสงวนสิทธิ์ในการเปลี่ยนแปลงเงื่อนไข หรือยกเลิกได้ โดยไม่ต้องแจ้งให้ทราบล่วงหน้า
REGISTER FOR EXCLUSIVE PRIVILEGES