Address
Sukhumvit road, Pak Nam, Mueang Samut Prakan, Samut Prakarn
1 step from BTS Chang Erawan Station, near Bangna Expressway (Chalerm Mahanakorn), near Outer Ring Road Kanchanaphisek, connect Rama 3 - Sathorn, connect Phra Pradaeng - Rama 2
Big C Jumbo, Imperial Samrong, Jazz Urban Srinakarin, BITEC Bangna, Mega City Bangna, Central Bangna, Bangkok Mall, Royal Thai Naval School, Satri Samut Prakan School. Assumption College Samutprakarn, St. Joseph Thiphawan School, St. Andrews International School, Berkeley International School, Bangkok Pattana School, St. Joseph Bangna School, Lasalle School , Wells International School, Yuwaprasart Waithayopathum Child and Adolescent Psychiatric Hospital, Samutprakarn Hospital , Samrong General Hospital, Paolo Memorial Samut Prakan Hospital, Manarom Hospital, Thai Nakarin Hospital
The Erawan Museum, Naval Museum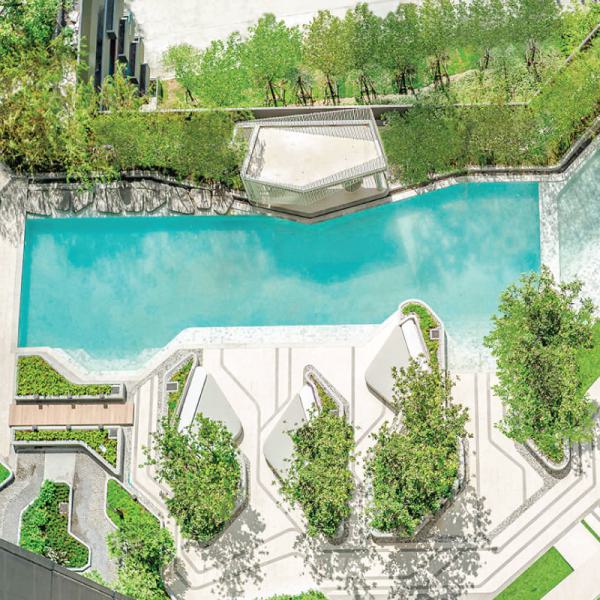 LIVE AS YOUR ASPIRE
Enjoy 30 facilities spreading across common space on 3-rai of land, it provides convenience through smart application. Your living space has been maximized its utility and a new standard hygiene has been installed for greater protection.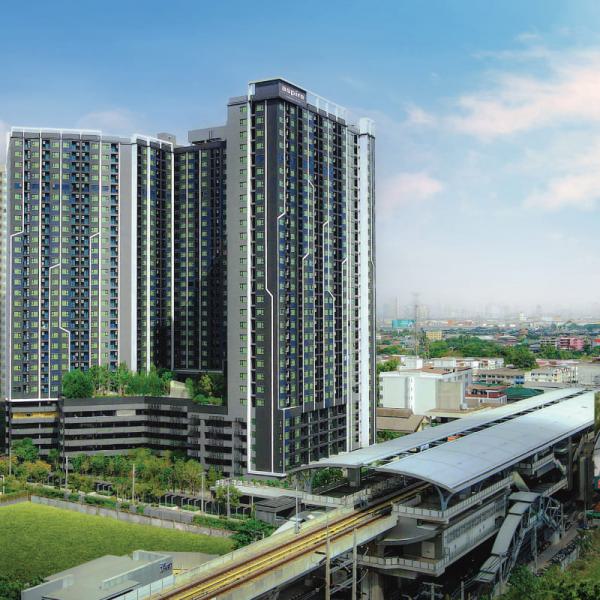 1 step to BTS Chang Erawan
Closer to Sukhumvit Rd. and Kanchanaphisek Ring Road, it's the prime location next to BTS Erawan directly connecting to Siam and offices in CBD. Shopping centers are within reach like Big C Jumbo, Imperial Samrong, Bangkok Mall etc.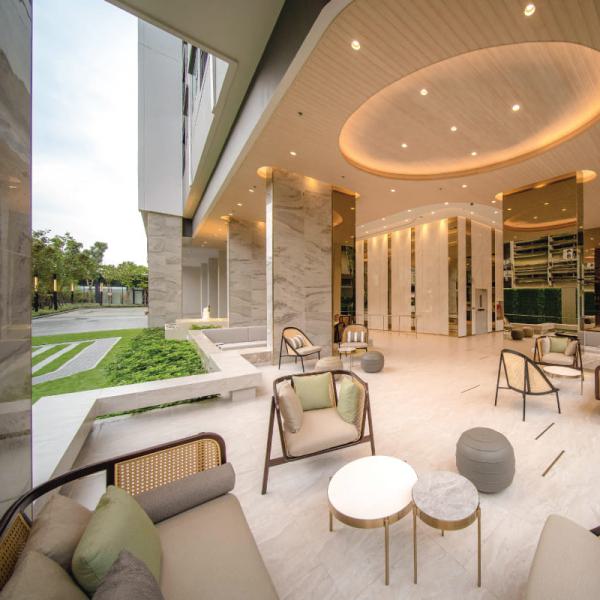 ASPIRE NEW SERIES
Every issue relating to your living can be managed with smart application and free Wi-Fi is available in common area. Your new normal lifestyle will be answered with New Standard Hygiene and Design Thinking concept.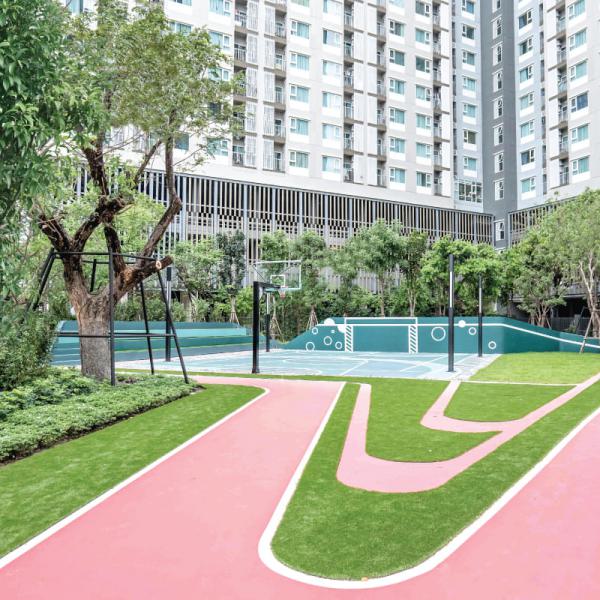 More than a living place
Fulfilling your life as you wish, away from boredom with numerous activities on 3-rai of common area, you'll enjoy 30 favorite spots to your heart's content.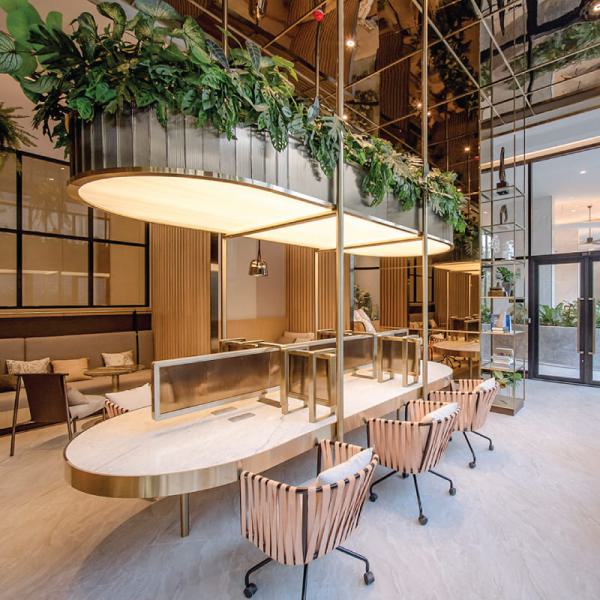 Private in the public
A new concept Co-Working Café and Meet Reservation Room can be reserved whenever you need to hold a private function or designate a seat at the moment of your need.
Price

2.39 - 3.51 MB

70,000 per Sq.m.

Project Area

6 Rais 1 Ngan 63.5 Sq.wah.

Total unit

1,275 Units, 5 Shops

Parking lot

40% Excluded Double Parking

Unit type

Studio, 1 Bedroom, 1 Bedroom Plus, 2 Bedrooms

Living Area

27,27-34.5,35-38,46-48.5 Sq.m.
The seamless connection between exterior and interior provides you with nice and beautiful ambience. A massive glass panel is designed to get ample light and beautiful view creating tranquil ambience with a separate Welcome Zone.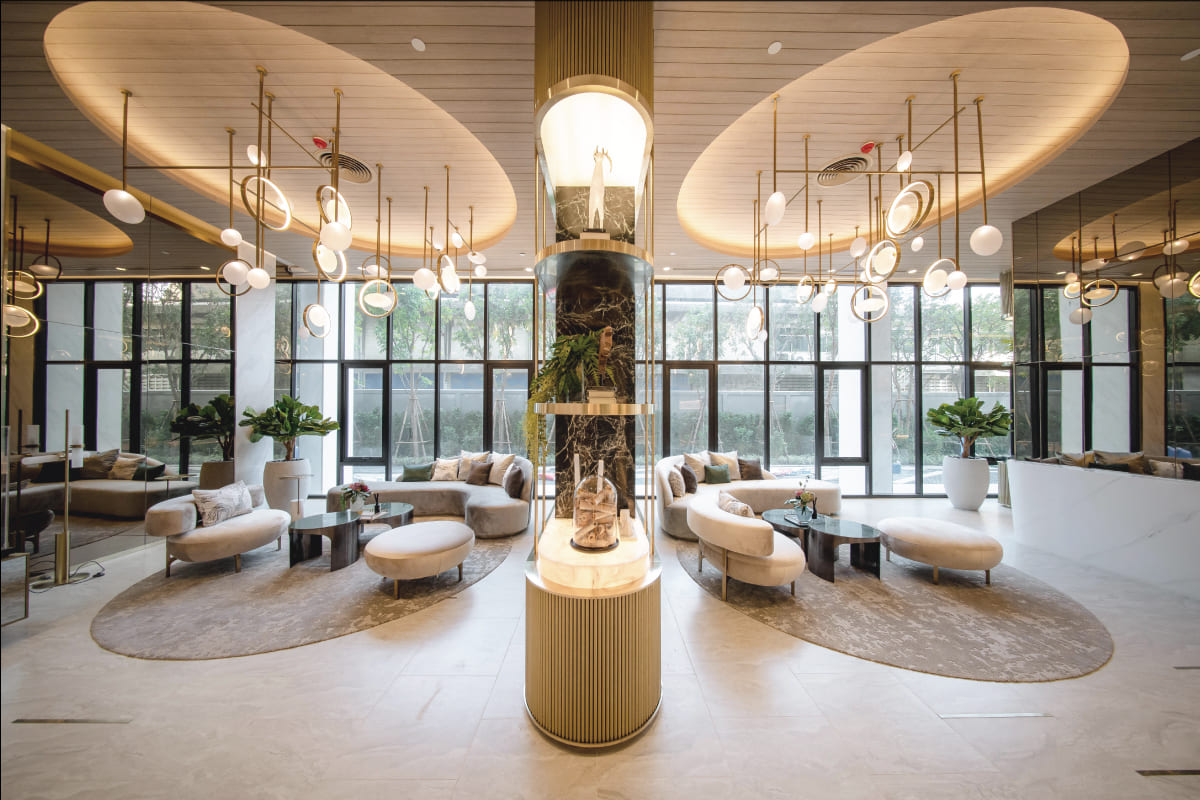 Big facilities and multiple functions
Massive common area for numerous activities surrounded by shady trees at Serene Pavilion & Sunken Seat with Free Flow Playground to boost children imagination. You'll enjoy outdoor exercise on multi-sport ground & running loop.
Forget about simple, normal working space and welcome Co-Working Café that is designed with chic & luxurious ambience. On Demand reservation system will allow you to reserve your favorite working corner for working alone or in group.
More than a swimming pool
The superior salted swimming pool complementing by Jacuzzi where you'll be surrounded with Waterslide Pavilion & Social Court designed to suit your activities. Relax your body & mind in Stone Therapy & Yoga Deck.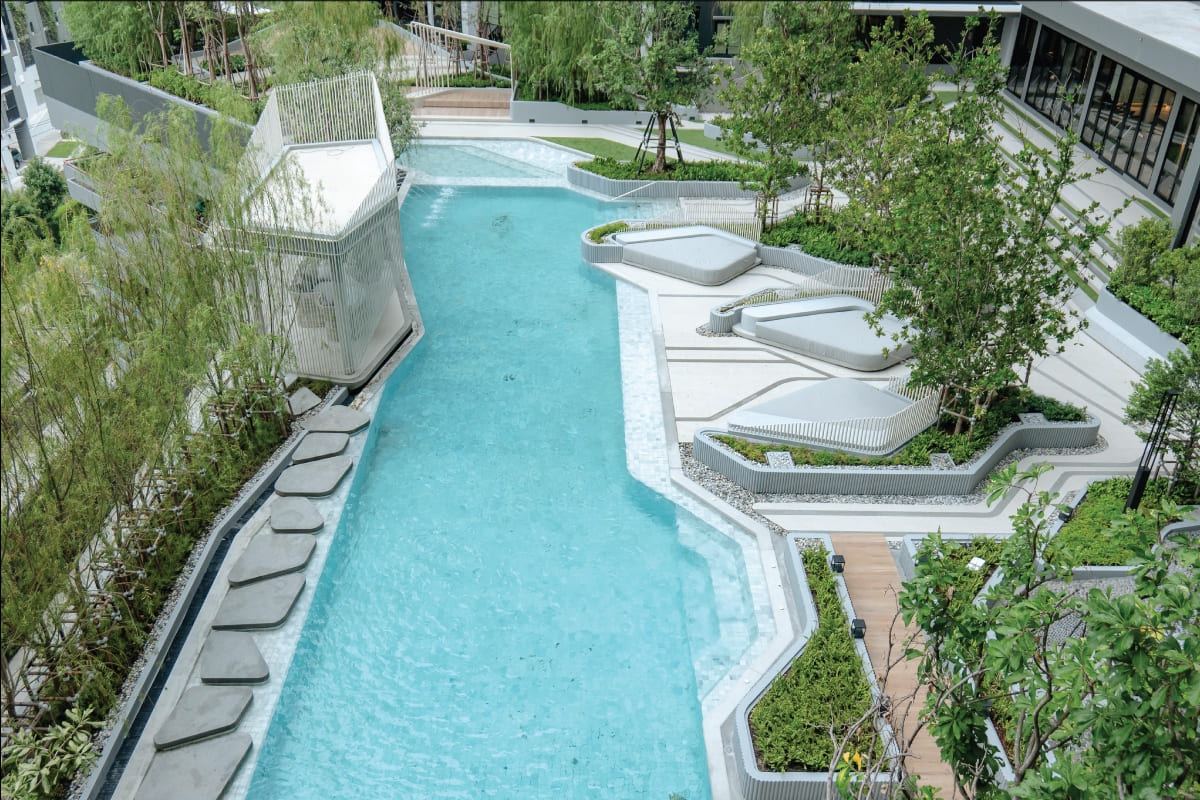 Good health comes with good exercise in Health Complex, you may continue having fun in Battle Room, Board Game and Mini Theater and end your leisure day at Sunset Parlor on roof top. Sky jogging is an alternative to your mundane exercise.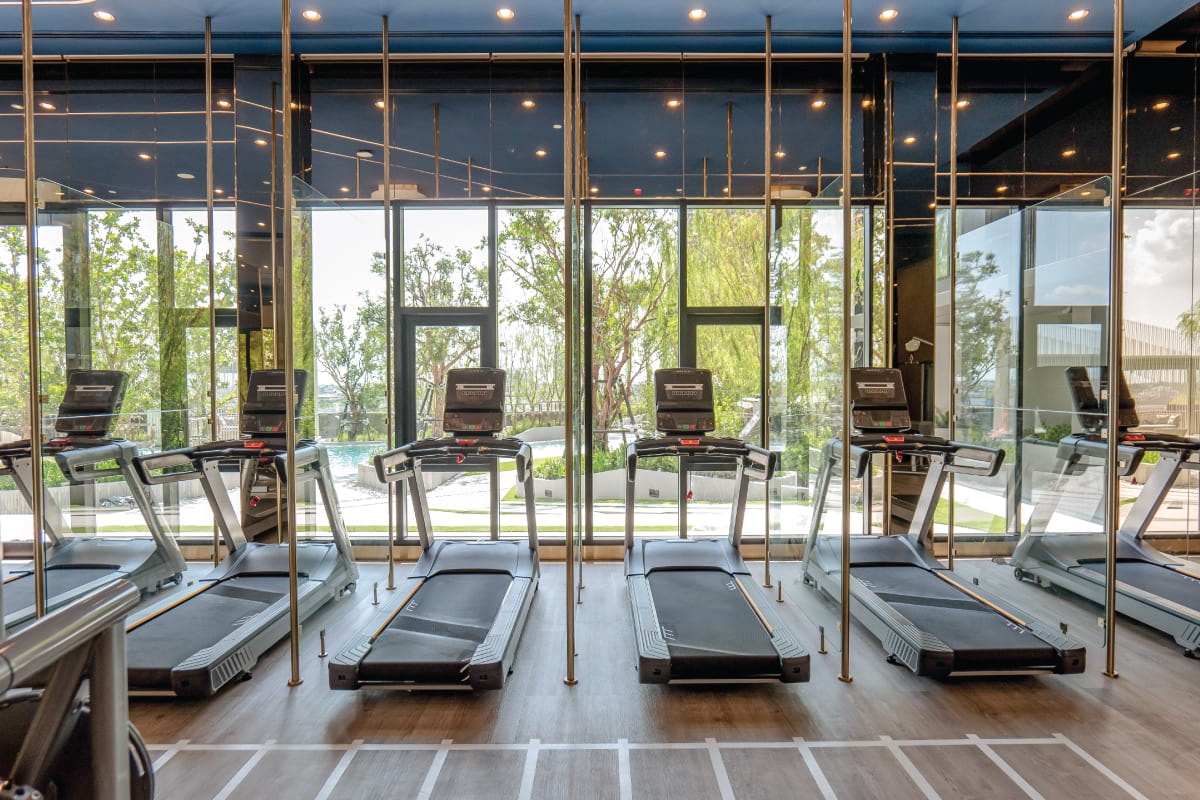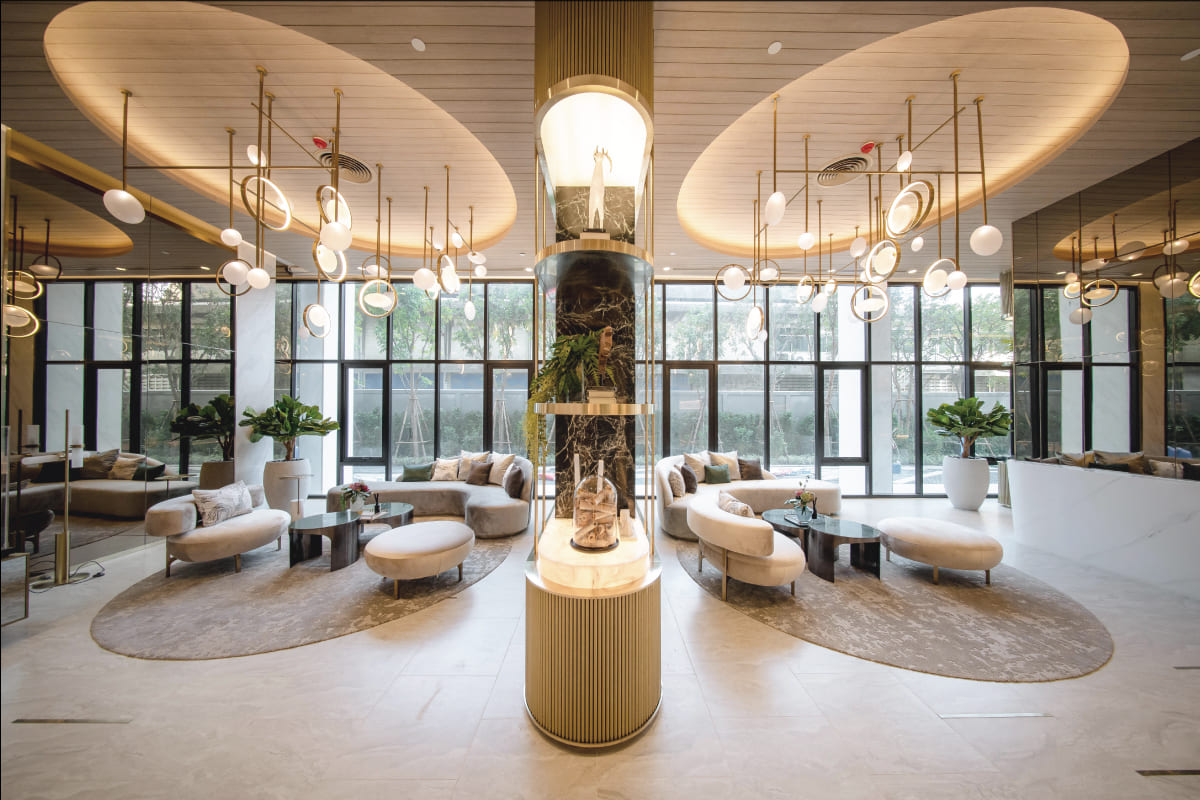 Overall

100

Structure

100

Architecture

100

Electric core system

100
Floor plan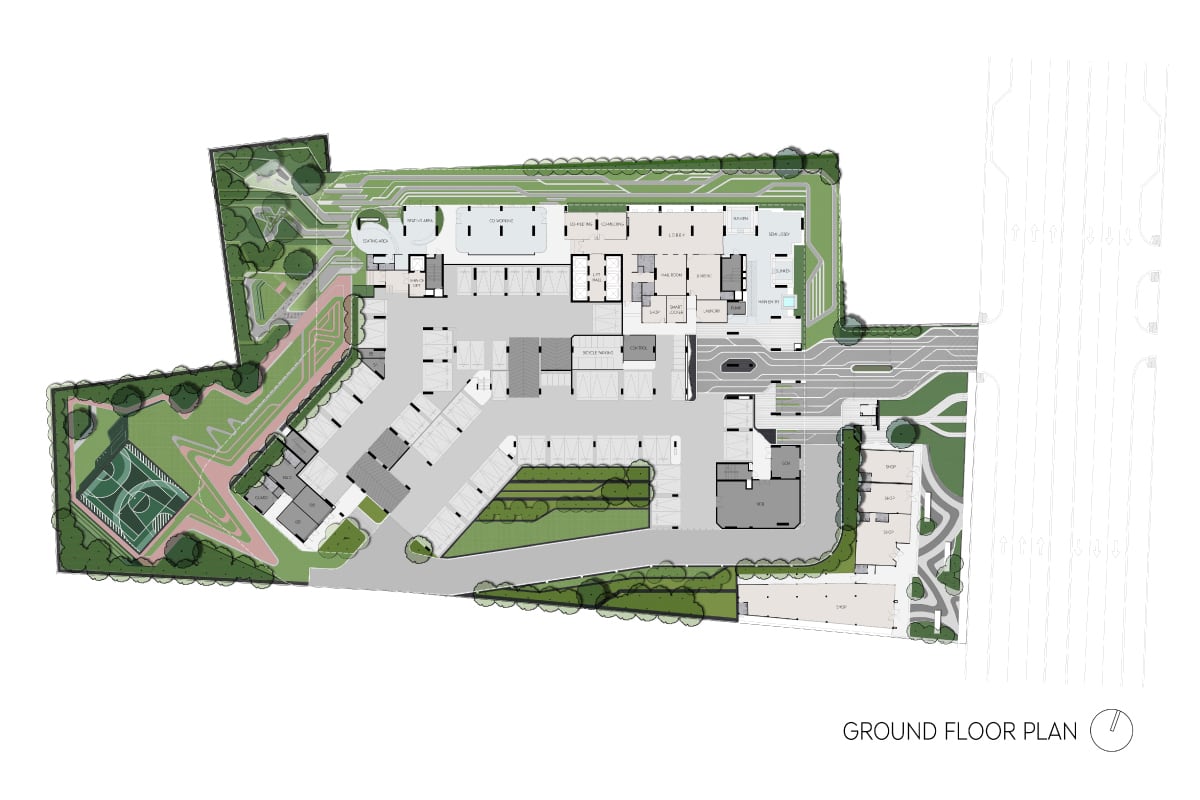 Stay Connected Stay Prime
ASPIRE EARAWAN PRIME, Live next to skytrain with smart 30 facilities on an area more than 3 rai
Promotion
Promotion
คอนโดพร้อมอยู่ ติดรถไฟฟ้า
𝘽𝙄𝙂 𝙎𝙄𝙕𝙀 𝙋𝙍𝙄𝘾𝙀 𝙎𝙈𝘼𝙇𝙇 ห้องใหญ่ ราคาเบา ☁️

1 BED PLUS ฟังก์ชัน 2 นอน
| 2.39 ล้าน* |

🚈 0 ม.จาก BTS ช้างเอราวัณ* 20 นาทีถึงอโศก เชื่อมต่อสายสีเหลืองเพียง 2 สถานี
🚗 ติดถนนใหญ่ มุ่งหน้าสุขุมวิท ใกล้ทางด่วน
🌳 ส่วนกลาง 30 จุด บนพื้นที่กว่า 3 ไร่* ตอบโจทย์ทุกไลฟ์สไตล์ เหมือนได้พักผ่อนในทุกวัน
👟 Running Loop สำหรับสายวิ่งออกกำลังกายกลางแจ้ง พร้อม Multi-Sport ที่รองรับการเล่นกีฬาได้หลายชนิด
🛒 สะดวกสบายด้วย 7-11 หน้าโครงการ ใกล้เซ็นทรัลและเมกาบางนา 
💻 ฟรี HI-SPEED INTERNET ครอบคลุมทุกพื้นที่ส่วนกลาง และระบบจองพื้นที่ส่วนกลางล่วงหน้าได้

*เงื่อนไขเป็นไปตามที่บริษัทฯกำหนด 
Register for Subscriber and Special Privilege via appication LINE