AP Thailand makes a strong market presence in the final quarter with 11 new townhome and duplex home projects
25 October 2023
AP Thailand makes a strong market presence in the final quarter with 11 new townhome and duplex home projects
AP Thailand strengthens up promise on 'Cheevit Dee Dee Tee Lueak Eng Dai' by making a final splash with 11 additional townhome and duplex home projects to cater to various needs in all segments across our best-selling locations as well as new city sites where new-design townhomes and duplex homes, offering full-space functionality and 24-hour common areas, are available at prices ranging from Bht 1.99 - 20 million
A Key highlight to top off success in the upmarket city townhome and duplex home segment includes Baan Klang Muang CLASSE coming to super prime Ratchayothin, where demand is high as opposed to low supply. Slated to be unveiled on 28-29 Oct, only 62 units will be available, starting at Bht 19.9 – 29 million
'Pleno Town' portfolio to be expanded with 3 new outlying locations added for the brand still positioned to give homeowners lifelong happiness at price of Bht 1.99 – 4.99 million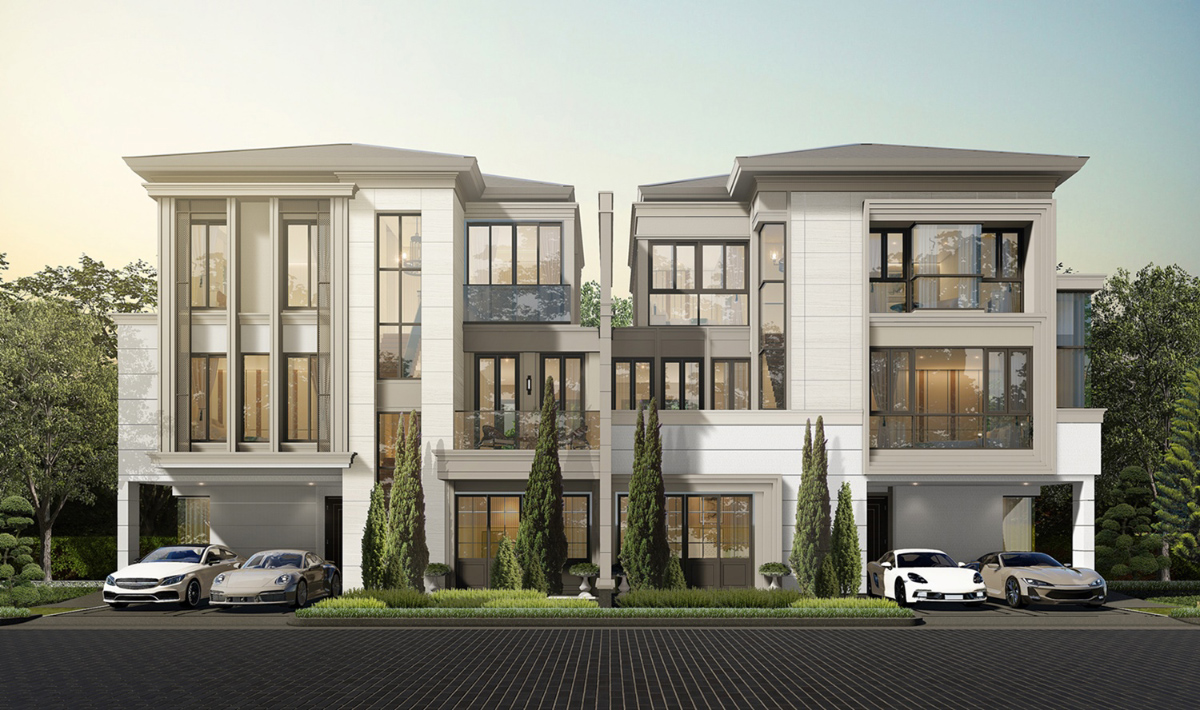 Bangkok (19 Oct 23) Mr. Maytha Rakthum, Chief Business Group – Townhome and Duplex Home, AP Thailand Public Co., Ltd., said that due to AP's strong business plan for its townhomes and duplex homes, coupled with its resilience in property development and adaptability to build and deliver new-design townhomes and duplex homes for homeowners to enjoy Cheevit Dee Dee Tee Lueak Eng Dai from great architecture, interior spaces and common areas, the townhome and duplex home business under his supervision has experienced a steady growth all along. Among the brands with outstanding growth are Grande Pleno, a two-storey duplex home for upscale families, and Pleno Town, a two-storey quality townhome, which has drawn a strong reception from suburban customers in all offered locations. In this year's final quarter, the company is firing on all cylinders to further strengthen its leadership in the market for townhomes and duplex homes as it prepares to launch a big lot of new projects across all segments in all best-selling locations around Bangkok and nearby areas.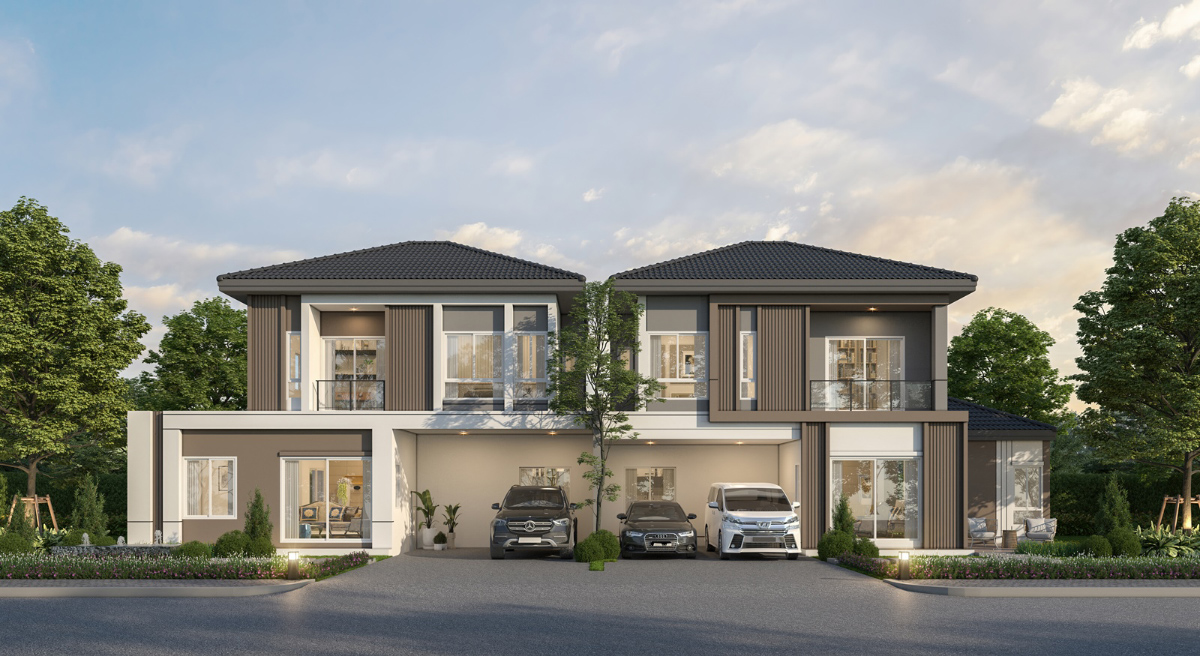 As for the fourth quarter of this year, the company's townhome and duplex home business is planning to launch 11 new projects worth Bht 11,050 million across the 5 sub-brands at prices ranging from Bht 1.99 million to Bht 20 million. Key highlights include:
It will roll out a big lot of new projects – 11 in total, while reinforcing its leadership in the market for duplex homes. The spotlight will be on the latest new-design duplex homes for all segments. Leading the pack will be Grande Pleno Bang Yai at prices from Bht 4.99 million to Bht 7 million. It will be the first new-design duplex home launched around Bang Yai, one of the most sought-after locations in eastern Bangkok due to it being a complete transportation hub linking the ring road, the expressway, the motorway and the rapid transit systems while also surrounded by large lifestyle community malls like Central Westgate and IKEA. It makes AP developments in the zone well accepted with demand likely to increase continuously. The Company is introducing large new-design premium townhomes and duplex homes to cater to the demand from customers in the upper-middle segment. These homes will be available in the new location of Rama 9 - Motorway, starting with Grande Pleno Rama 9-Motorway, with prices ranging from Bht 5.99 - 7 million. These developments highlight the extraordinary privileges of seamless life at the nexus with fast Rama IX accessibility, as well as a range of shared facilities for all 24-hour lifestyles. And the company will build on the brand success of the Baan Klang Muang The Edition s new series of 3-storey luxury duplex homes, designed with extra features for modern luxury families. These homes will be available in best-selling locations, Baan Klang Muang The Edition Pinklao-Borom 2, with prices ranging from Bht 9 million to Bht 14 million.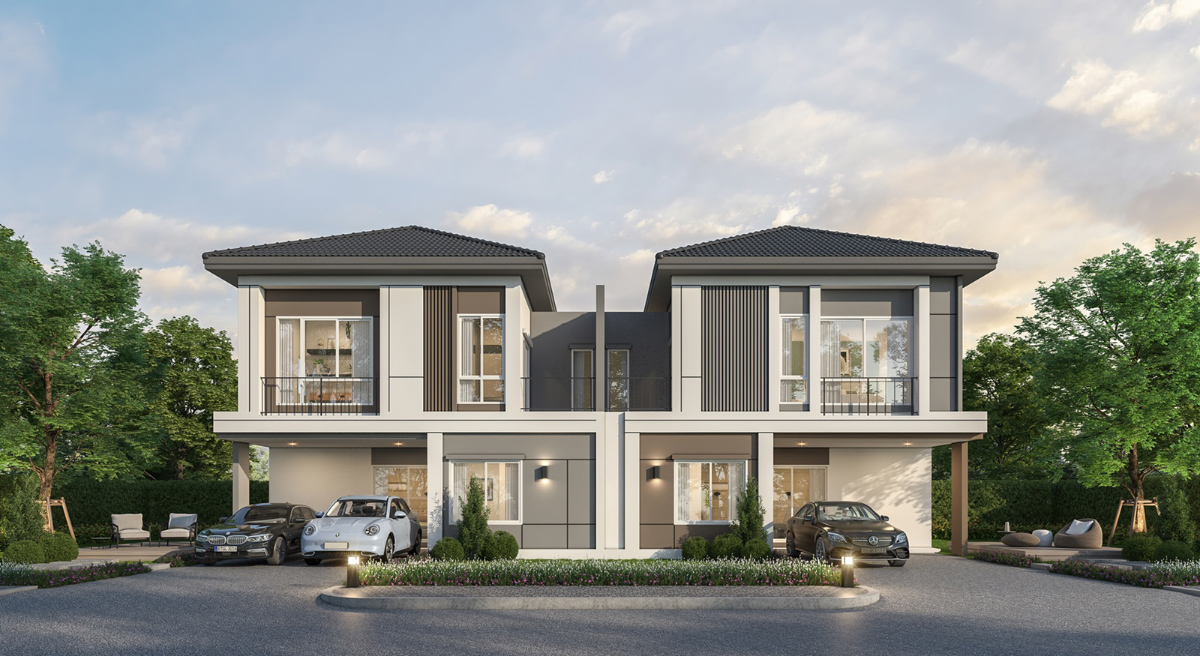 It will unveil luxury townhomes and duplex homes that aim to set a new benchmark in the real estate industry. These homes are designed to meet the demands of customers seeking luxury housing in a rare super prime city location under the brand Baan Klang Muang CLASSE. Last year, AP enjoyed a success story launching the brand's first flagship called Baan Klang Muang CLASSE Sukhumvit 77 worth Bht 1,750 million. And in the final quarter of this year, AP is ready to unveil a new development in response to the great reception. The newcomer is Baan Klang Muang CLASSE Ratchayothin worth Bht 1,300 million. It will be built in one of the best locations known for having high demand for properties in low supply. The company's goal is to make it the only project in the area to best meet the needs of upscale customers. It will be exclusively available to only 62 families at a starting price of Bht 19.9 – 29 million. It will be officially unveiled on 28-29 October.


It will expand the portfolio of the brand Pleno Town. In doing so, the brand's positioning of providing a lifelong happy space will be further reinforced as the whole portfolio will come complete with a clubhouse, a swimming pool and a 24-hour gym. The pilot pack of townhomes and duplex homes will make a presence in Bangkok's peripheral zones in three new locations: Rangsit Klong 4, Wong Waen Phahonyothin - Vibhavadi and Pinklao-Kanchanapisek. With a price range from Bht 1.99 million to Bht 4.99 million, it is certain to offer the best value for money in the areas.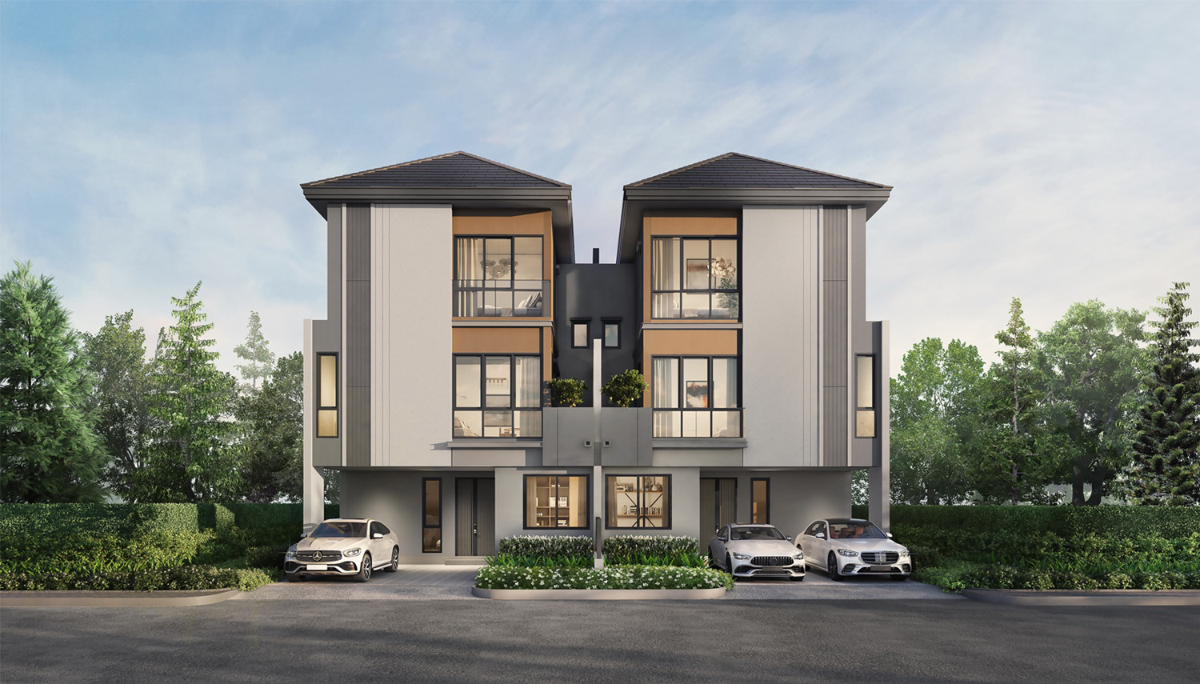 On this special year-end occasion, the company is confident that the strong lineup of 11 new townhome and duplex home projects from AP covering all segments for all city lifestyles at a price range of Bht 1.99 million – Bht 20 million will be a perfect fit for all the needs of customers exercising their terms of choice available in the property industry given the strengths of AP's townhome and duplex home portfolio which comes complete with new designs, more value functional spaces than other projects in general not to mention the full-on common area, greenery, 24-hour gym all in the best locations in individual areas, all at truly affordable prices. For registration to receive special privileges, visit https://www.apthai.com/th/promotion/all/th-10-new-projects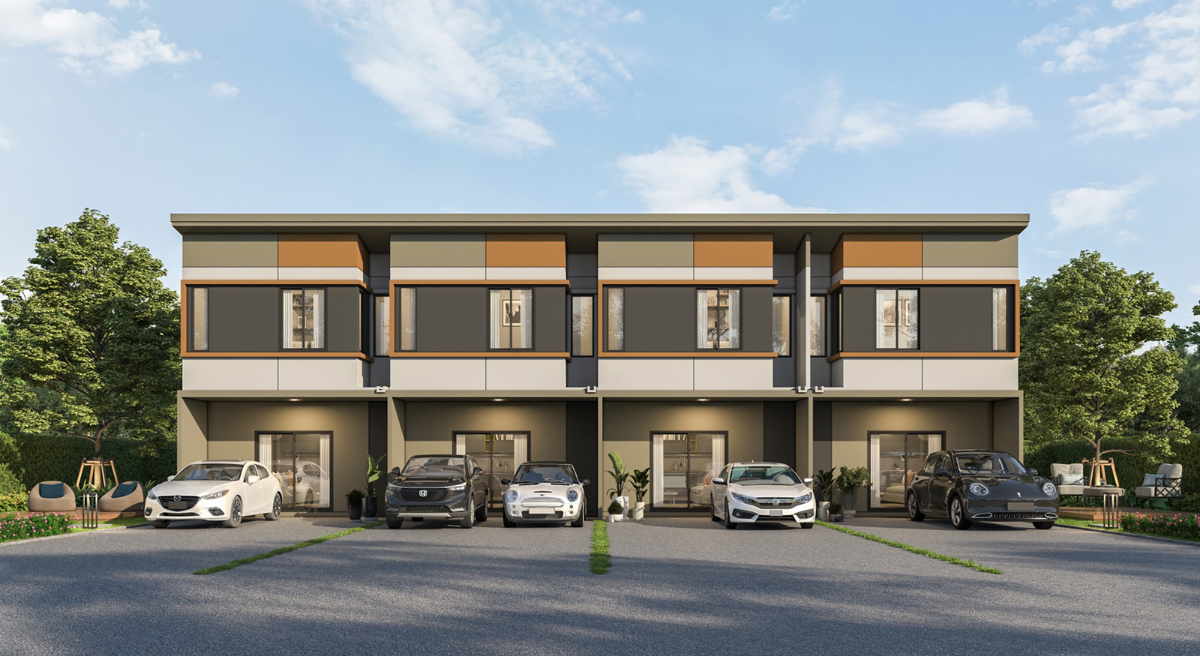 For updates on all new single detached home, townhome, duplex home and condo projects from AP in 2023, click https://apth.ly/APNewHome2023
#APTownhome #Pleno #GrandePleno #PlenoTown #บ้านกลางเมืองClasse #APTHAI #ชีวิตดีๆที่เลือกเองได้ #APThaiUpdate2023
AP Thailand – Cheevit Dee Dee Tee Lueak Eng Dai