THE CITY Ramintra-Wongwaen
Address
Kanchanaphisek frontage Road -Thai Raman, Sam Wa Tawan Tok, Khlong Sam Wa, Bangkok
Ramintra Road (Watcharaphon-Sukhapiban 5), Kaset-Nawamin Road, Ladprao Road, Seri Thai Ring Road
The Promenade, Fashion Island, Central Festival East Ville, Crystal Design Center (CDC), The Walk Kaset-Nawamin, Chic Republic Praditmanutham Branch, THE CRYSTAL PARK Ramintra
Lertlah Kaset-Nawamin School, Satit Pattana School, Sai Aksorn School, Sarasas Witaed Saimai School, Bodindecha 2 School, Satri Witthaya 2 School, CGH Saimai Hospital, Indra Hospital Rat, Sinphaet Hospital, Phayathai Nawamin Hospital, Nawawet Hospital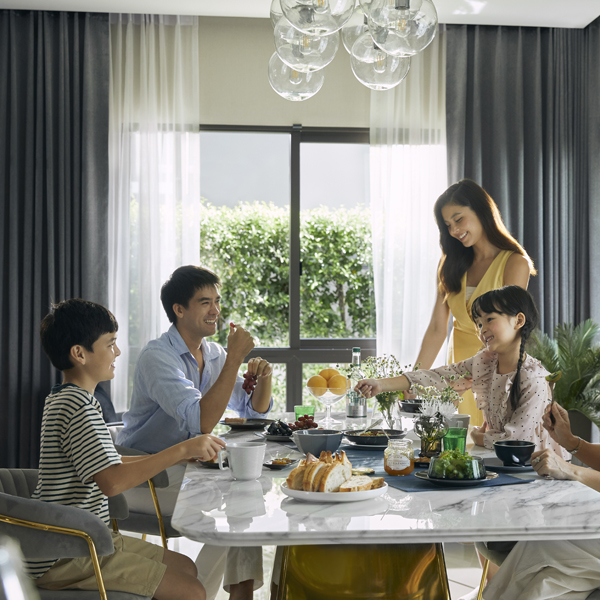 Where Function Meets Luxury
The luxurious modern-style large house is for all family members. The 'double space' common hall with the extra high ceiling connects the ground floor and the first floor. Each room is designed to easily fit its furniture.
Ramintra-Wongwaen area
The luxe house in Ramintra location, next to Liapwongwaen rd., near Chalong Rat expy., can be linked to Kaset-Nawamin area, Chatuchote and Lat Phrao. It's near Fashion Island, The Promenade, Central Eastville, and Phyathai Nawamin hospital.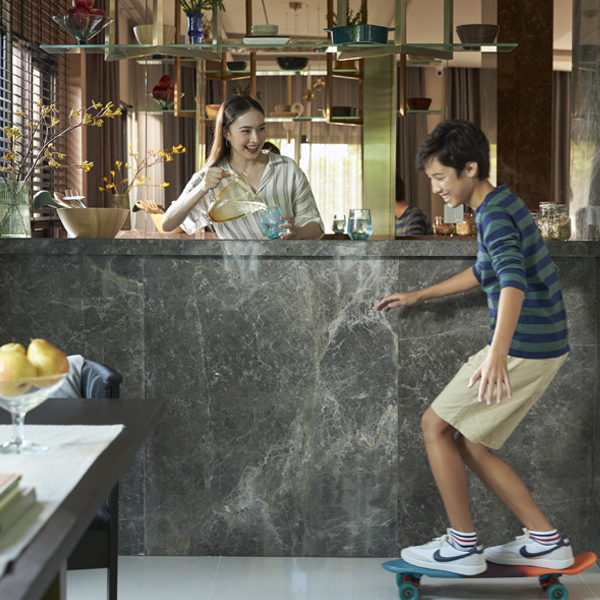 Luxurious living of nature
The concept of Luxurious Living in the Grandeur of Nature comes to life when the house is totally surrounded by lush greenery. It is a prestigious living with grace, peace and privacy for all residents.
Project Area

34-1-96 Rais

Unit type

2-Storey Detached House

Living Area

380-500 Sq.m.
The vast and modern-style clubhouse is designed to serve total living. Its form and function work together in every detail. Whether it be work, meeting, party or weekend family chill-out, this is the place.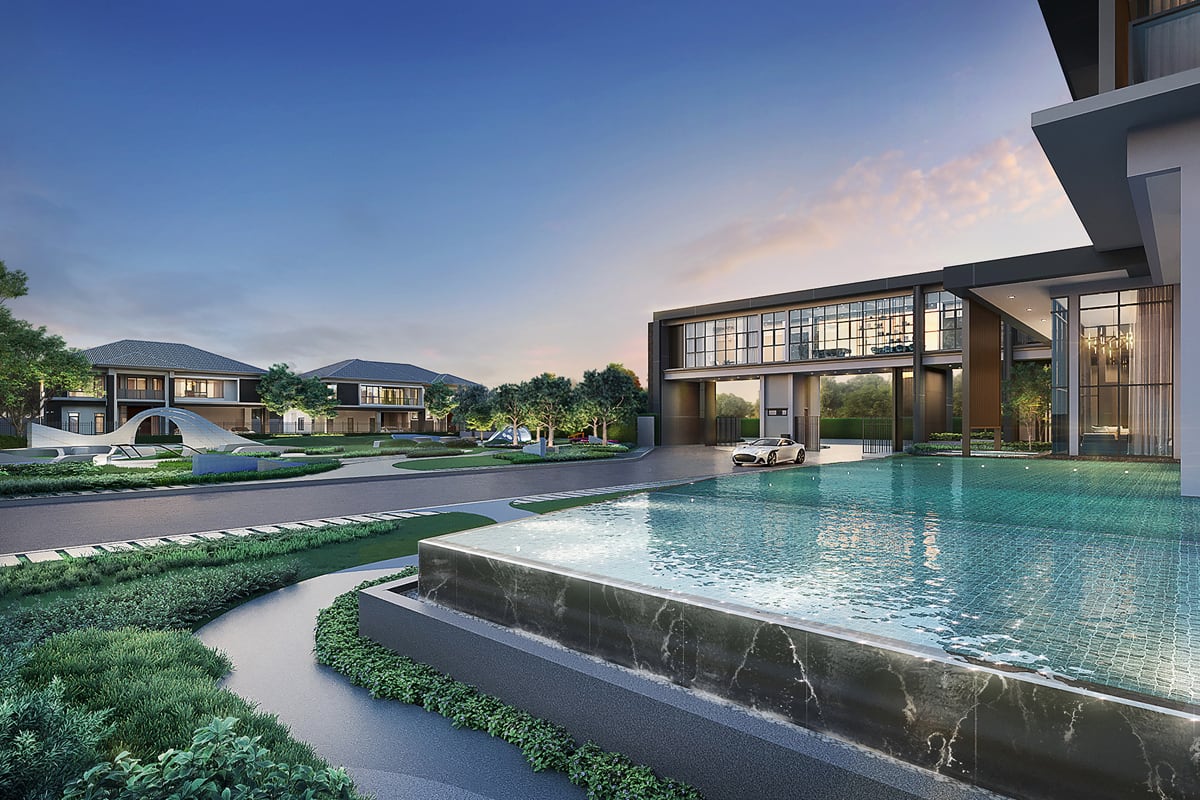 The healthier salt system pool, with a separate kids' pool, is perfect for all. Swimming and spending family time among natural set-up is a real bliss.
With spacious interior and floor to ceiling windows to green panoramic view, the gym is fitted out with selected equipment; treadmills, stationary bikes, weight training gears and muscle training machine.
Apart from enjoying the outdoors among greenery on the perimeter, children can play and learn in our Kid's Room, a part of the City Club. The room is filled with skill toys and activity books, carefully selected by our experts.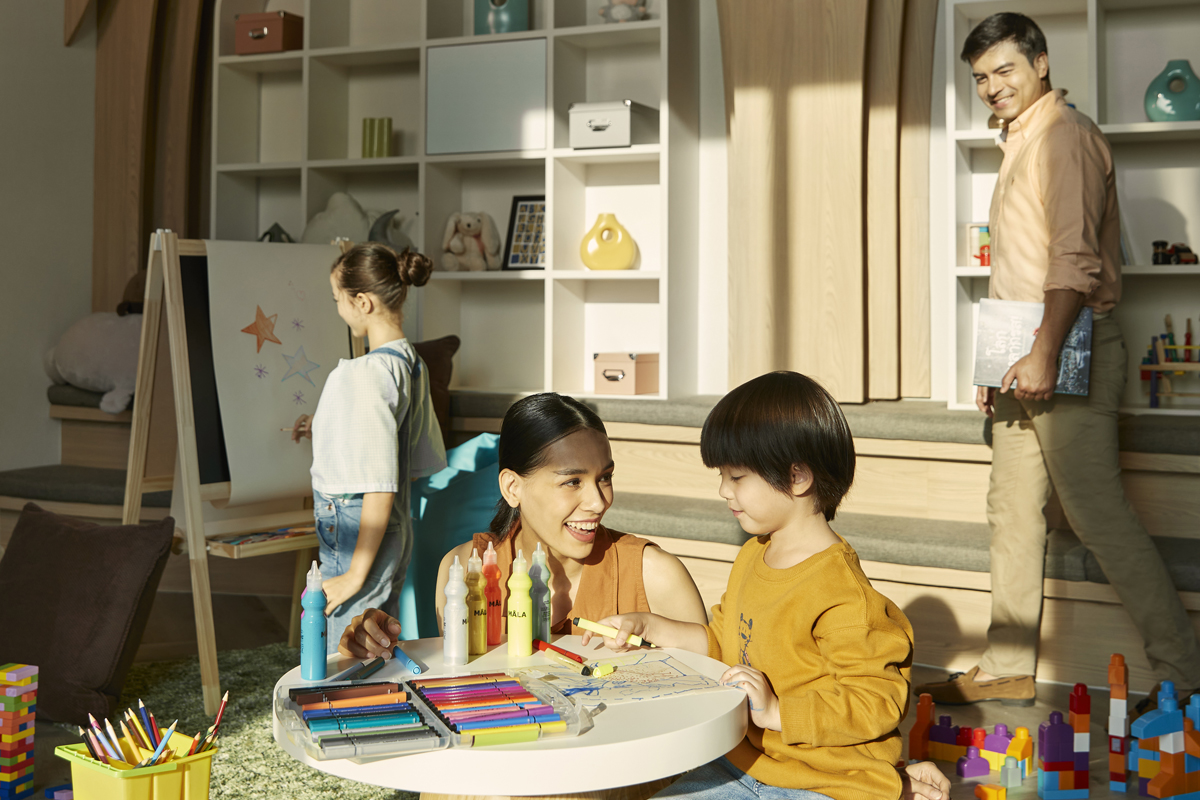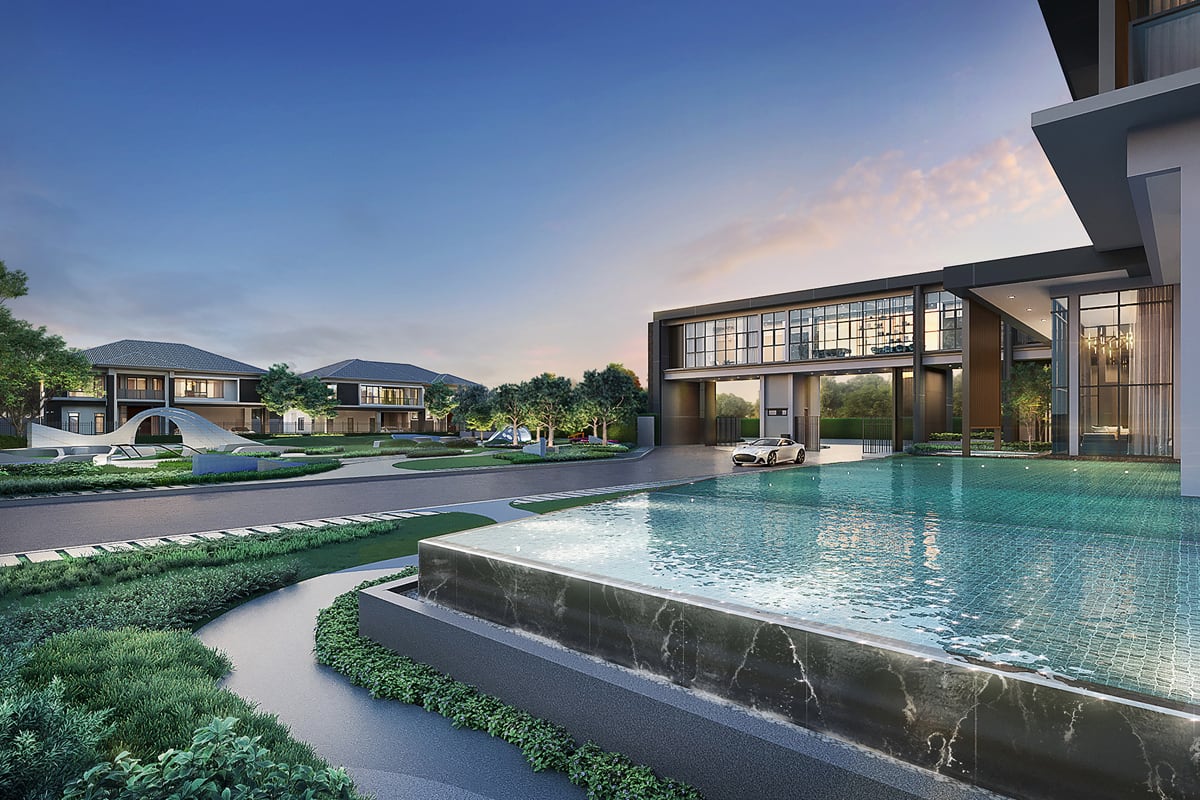 Floor plan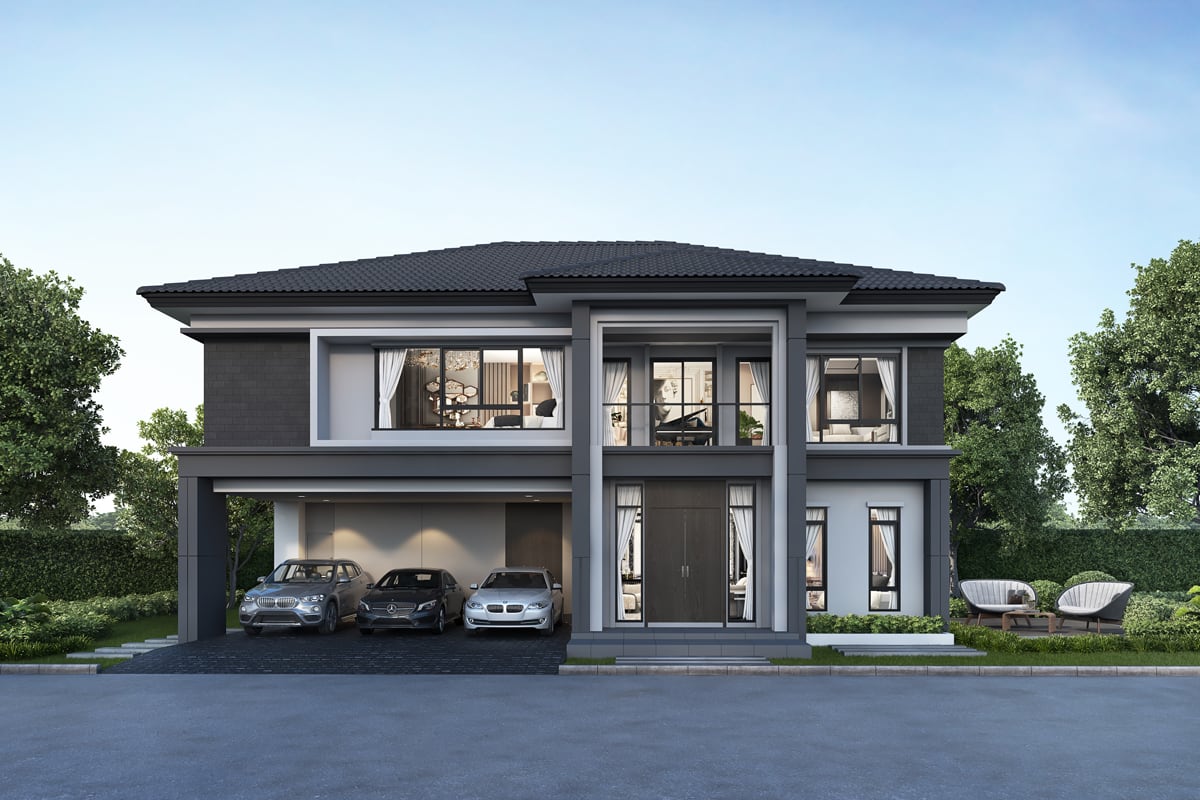 บ้านเดี่ยวหรู 2 ชั้น
พื้นที่ใช้สอย 380 ตร.ม.
4 ห้องนอน 5 ห้องน้ำ
1 ห้องรับแขก (Double Volume)
2 ห้องนั่งเล่น
1 ห้องรับประทานอาหาร
1 ห้องพระ
1 ห้องนั่งเล่น+ห้องน้ำ
1 ห้องซักรีด
ที่จอดรถ 3 คัน (ในร่ม)
Promotion
Promotion
โปรตัวตึง #ตึงนักไปพักก่อน
รับแพ็กเกจท่องโลกแบบห้าดาวและส่วนลด รวมสูงสุด 4 ล้าน*
จองและโอนบ้านเดี่ยว ภายใน 31 ธ.ค.นี้
รับโปรจัดเต็มส่งท้ายปี!!
✅ ฟรี! ค่าใช้จ่ายวันโอน 
✅ ฟรี! แอร์+ม่าน*
✅ ค่าส่วนกลาง 2 ปี* 
บ้านหรูพร้อมอยู่ ที่ดินขนาดใหญ่ 100 ตร.ว. ขึ้นไป
พบแปลงพิเศษ ข้อเสนอเฟสสุดท้าย ก่อนปิดโครงการ
ลงทะเบียนรับสิทธิพิเศษ + Add LINE สอบถามเพิ่มเติมได้ทันที
แล้วพบกันที่ Sales Gallery
#APTHAI #APTHAIHOME #THECITY #THECITYRAMINTRAWONGWAEN #THECITYรามอินทราวงแหวน #เดอะซิตี้รามอินทราวงแหวน
*เงื่อนไขเป็นไปตามที่บริษัทฯ กำหนด บริษัทฯ ขอสงวนสิทธิ์ในการเปลี่ยนแปลงเงื่อนไข หรือยกเลิกได้ โดยไม่ต้องแจ้งให้ทราบล่วงหน้า
REGISTER FOR EXCLUSIVE PRIVILEGES