BAAN KLANG MUANG Ramintra 83 station
Address
Kanchanaphisek Road Ramintra Subdistrict, Khan Na Yao District, Bangkok, Ram Inthra, Khanna Yao, Bangkok
MRT Pink Line Ramintra Station 83 Station, Chalong Rat Expressway, Kanchanaphisek Expressway
ashion Island, The Promenade, Safari World, Navatanee Golf Course, Panya Indra Golf Club, Nawamintrachinuthit School Benchamarajalai, Lertlah School Kaset-Nawamin Road
Synphaet Hospital, Intrarat Hospital, Phyathai Nawamin Hospital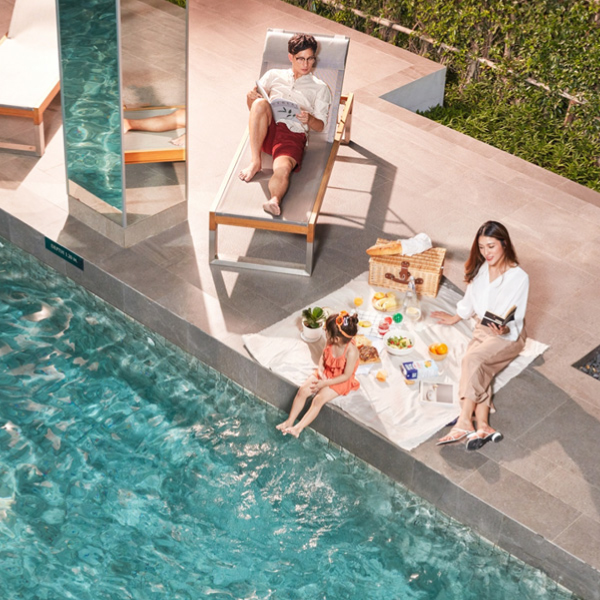 Close to Ram Inthra and MRT Pink Line
The 3-storey luxe house is near Ramintra 83 Pink Line MRT. , and roads like Khu Bon, Kanchanaphisek, Theparak and Chalongrach expy. Places of interest are Fashion Island, Central Ramintra, Navatanee golf course and Synphaet hospital.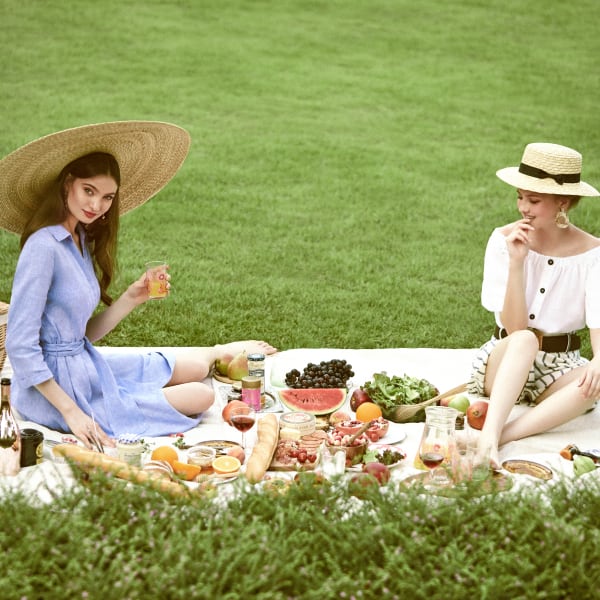 Hidden Functions in Every Space
More functional space and more living areas of the house add more to your life. 
Unit type

2-Storey Townhome and 3-Storey Townhome

Living Area

106-218 Sq.m.
The clubhouse sits among lush greenery, and invites you to relax. The large swimming pool, with the attached kid's pool, is perfect to do laps. The living corner under the retractable awnings provides cool shade.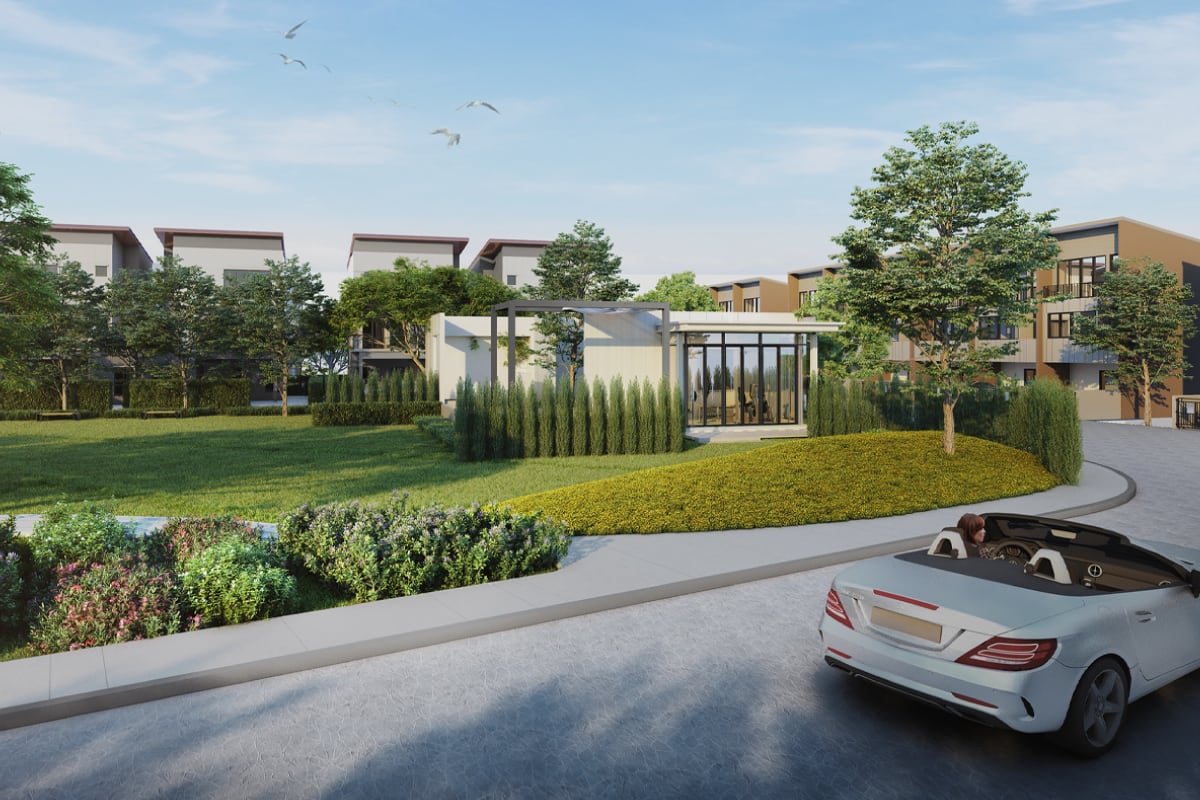 Refreshingly colorful flower garden is a delight to the eyes. The garden also nicely adds to the horticulture landscape, the area for your true relaxation and leisure time.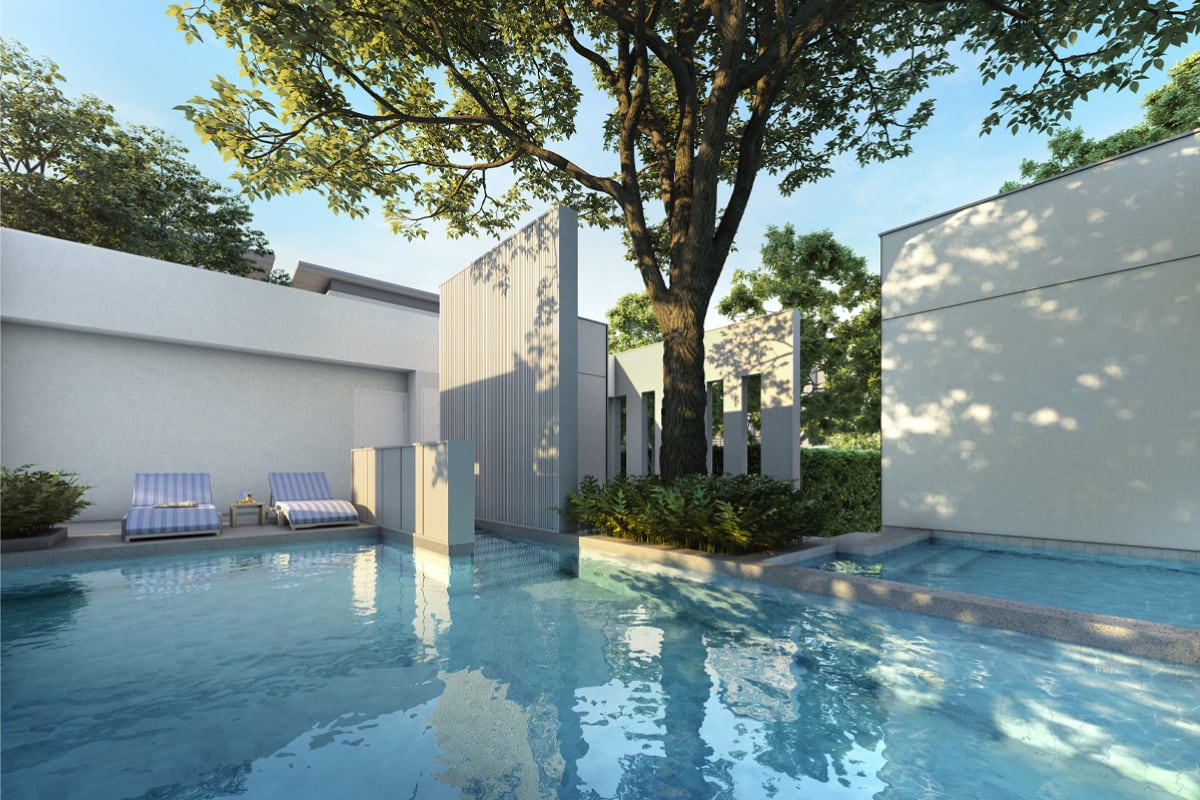 Greenery space is all around
Foliage shades and the large gardens in the clubhouse and around the common area, plus the spacious rest area under cool shades are perfect for a family chill time with the privacy for you and your family.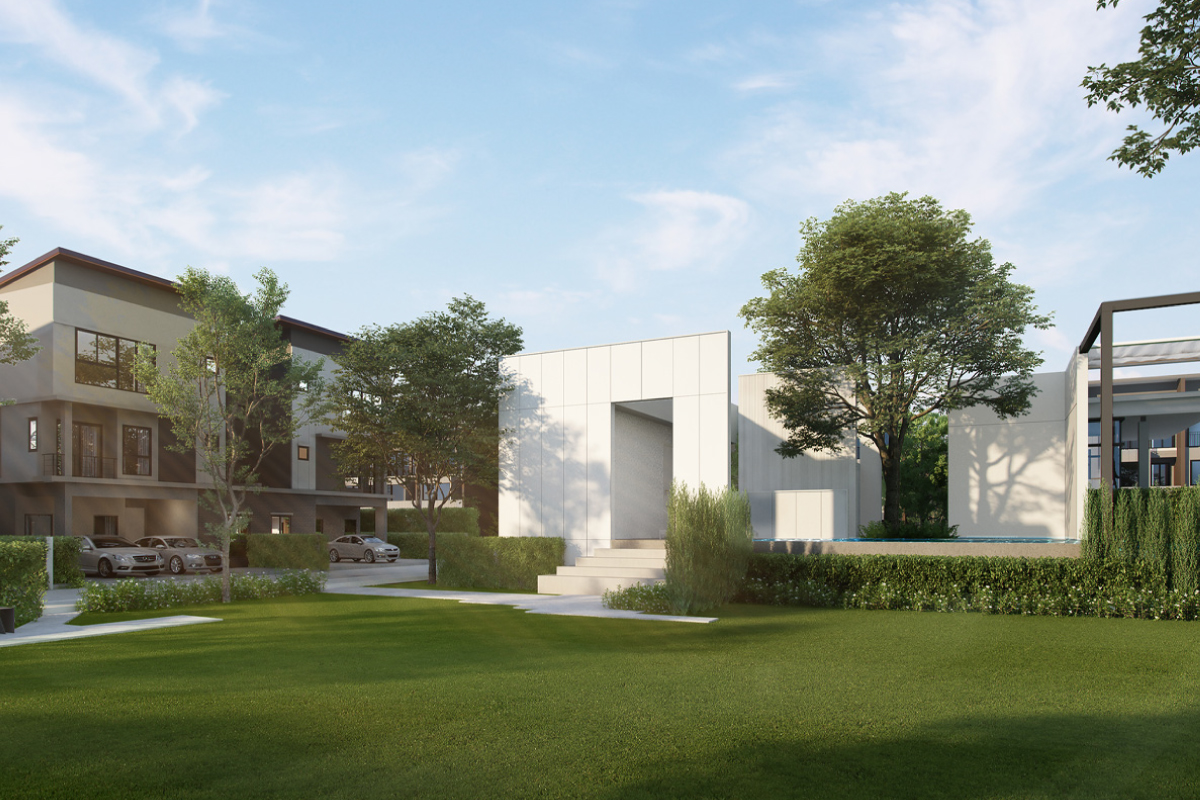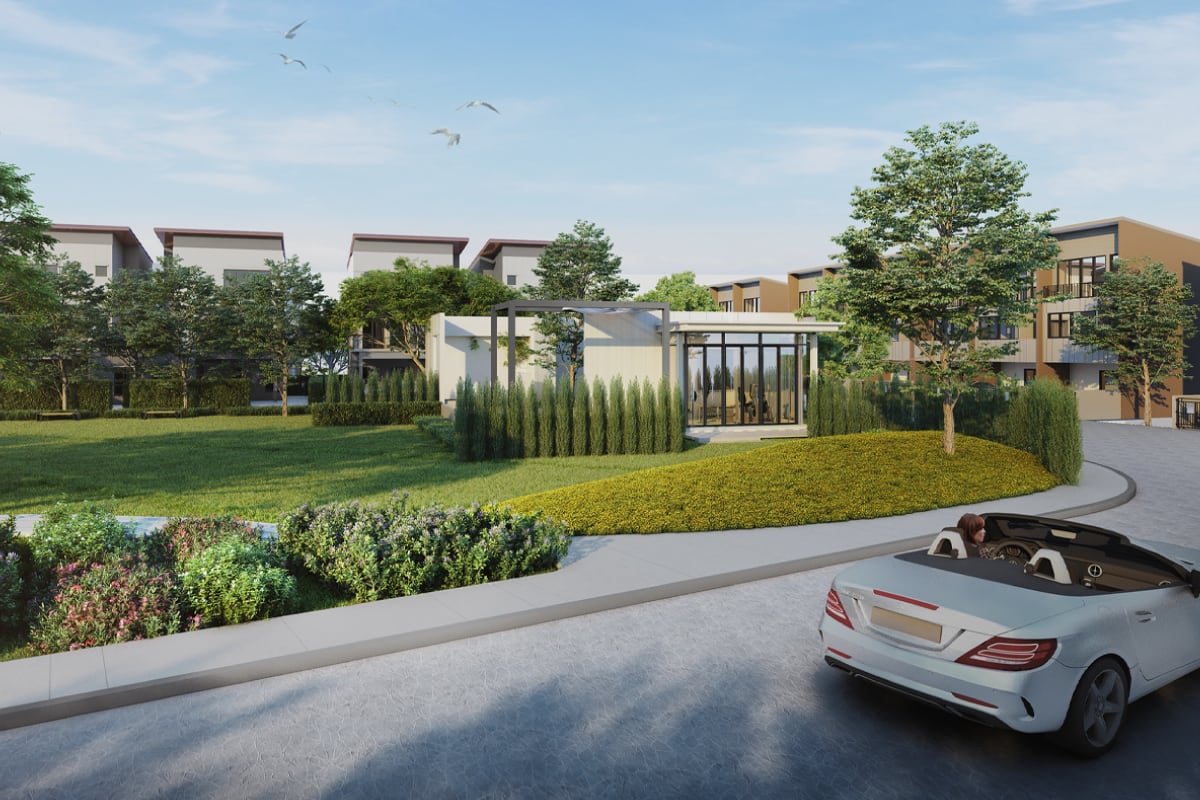 Floor plan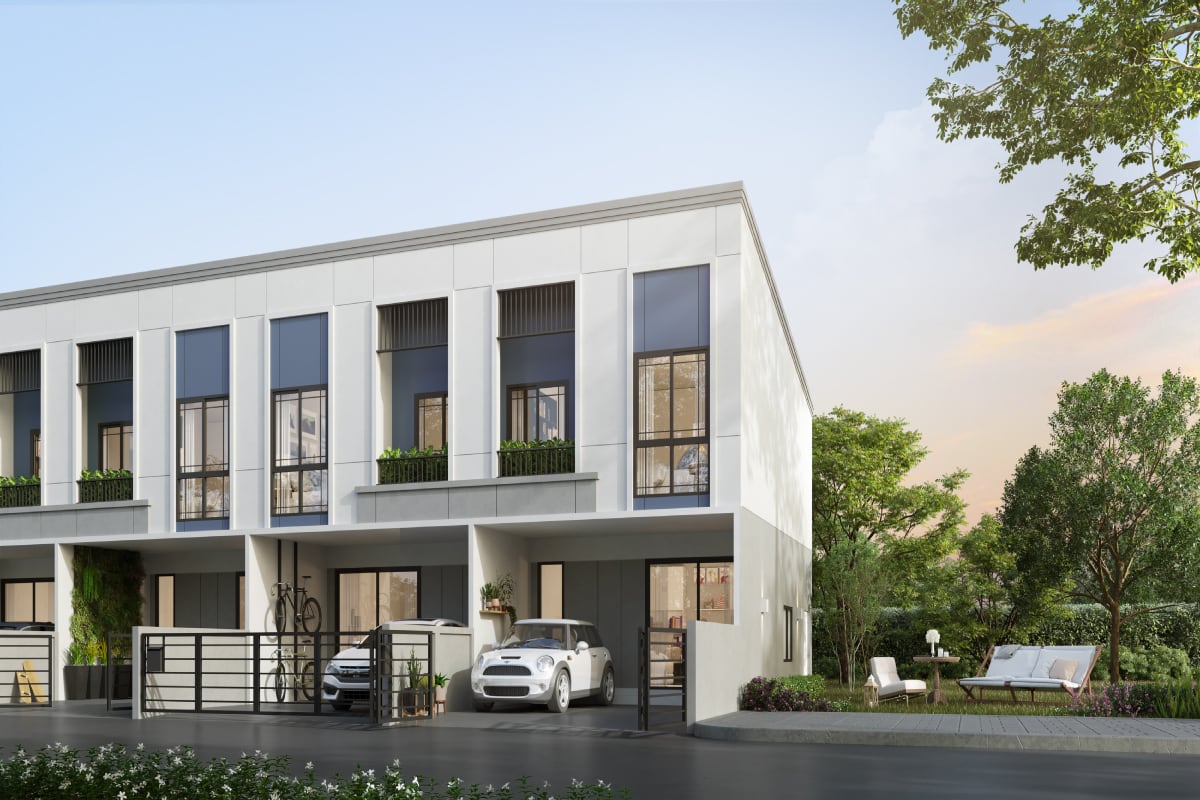 ทาวน์โฮม 2 ชั้น นิยามบ้านของคนรุ่นใหม่ 2 ห้องนอน Master
พื้นที่ใช้สอย 106 ตร.ม.
2 ห้องนอน 2 ห้องน้ำ 2 ที่จอดรถ
Promotion
Promotion
บ้านกลางเมือง รามอินทรา 83 สเตชั่น
ทาวน์โฮมและบ้าน 3 ชั้น ทำเลรถไฟฟ้า ใจกลางรามอินทรา
เริ่ม 3.29 - 7.99 ล้าน*
> ทาวน์โฮม 2 ชั้น Double Master Bedroom
> ทาวน์โฮม 3 ชั้น 142 ตร.ม.ห้องนอนใหญ่เต็มชั้น พร้อมพื้นที่สีเขียว
> บ้านหรูหลังใหญ่ 5 ห้องนอน* 3 ที่จอดรถ
> หนึ่งเดียวในโซน ฟิตเนส 24 ชั่วโมง
เพียง 800 เมตร* ถึงรถไฟฟ้า (สถานีรามอินทรากม.9)*
ใกล้ทางด่วน และแฟชั่นไอส์แลนด์ 
ลงทะเบียน หรือ ADD LINE รับเพิ่ม 100,000 บาท*
🪐ต.ค.นี้ AP TOWNHOME THE EXPO 
ลดเขย่าโลก แถมสะเทือนวงการ
สร้างปรากฏการณ์ครั้งยิ่งใหญ่ ในรอบปี ฟรีกว่านี้ไม่มีอีกแล้ว!
🔥ส่วนลดสูงสุด 1,000,000 บ.*
🔥FREE-NOMENON 5 PACKAGE*  
  ☄Package 1 : ฟรี ค่าใช้จ่าย 5 รายการ*
  ☄Package 2 : ฟรี แอร์*
  ☄Package 3 : ฟรี เครื่องใช้ไฟฟ้า*
  ☄Package 4 : ฟรี เฟอร์นิเจอร์*
  ☄Package 5 : ฟรี Iphone 15*
*เงื่อนไขเป็นไปตามที่บริษัทฯ กำหนด
ลงทะเบียน รับเพิ่ม 100,000 บาท*