PLENO Suksawat-Prachauthit
Address
Baan Klong Suan, Phra Samut Chedi, Samut Prakarn
Chalerm Maha Nakhon Expressway
MRT Purple Line 
King Mongkut's University of Technology Thonburi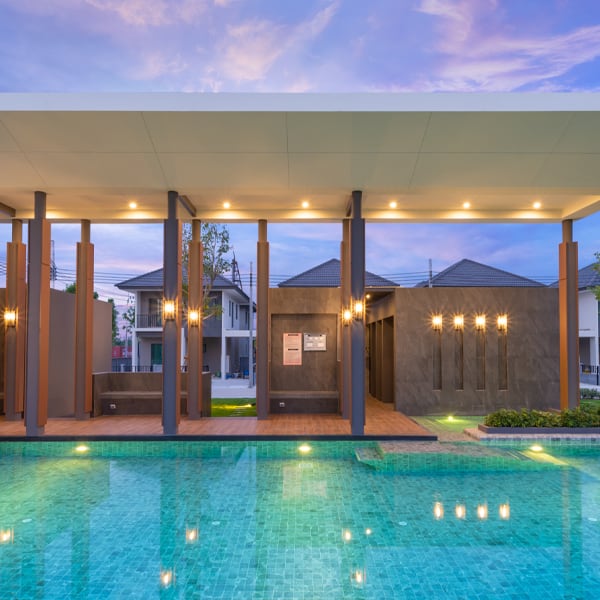 LIIFE BEYOND ORDINARY
Modern duplex home and townhome with all the necessary features and KATSAN, an innovative security system. A common area with universal design supports all activities and provides various relaxing corners in peaceful natural setting.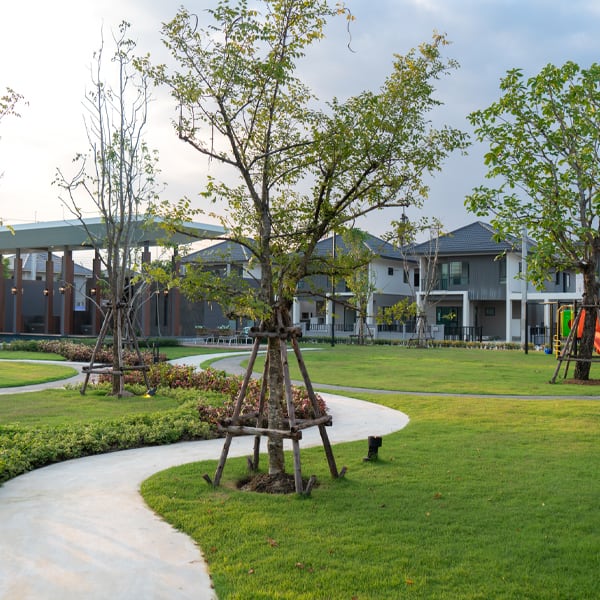 Close to Expressway
Townhome and duplex home in a potential location on the main road with easy access to Sathorn-Rama 3. Close to Chalerm Maha Nakhon Expressway, MRT Purple line, Sarasas Suksawad School, and King Mongkut's University of Technology Thonburi.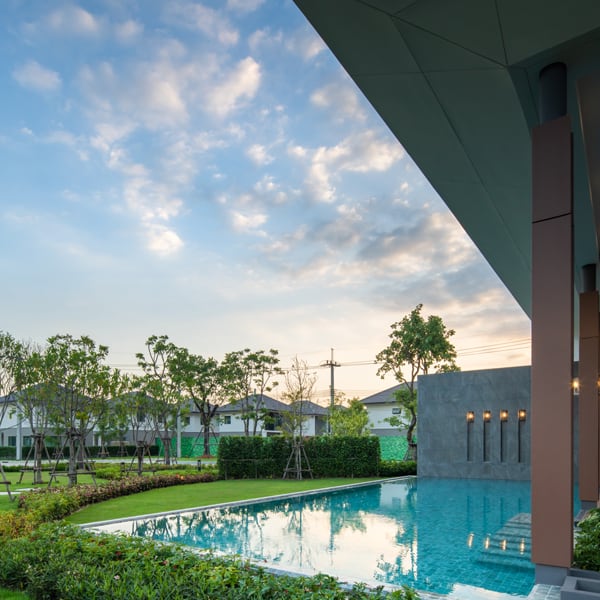 Breathe in the Space
Townhome and duplex home with full features for comfortable and convenient living. The premium green area provides the desired living environment for everyone with beautiful sight and fresh air.
Project Area

53-2-36.3 Rais

Unit type

2-Storey Townhome and 2-Storey Semi-Detached House

Living Area

106.85-125.35 Sq.m.
Clubhouse surrounded by natural beauty provides perfect activity areas for fun and relaxation. The universal design allows people of all ages to enjoy the facilities comfortably and freely.
Fitness with panorama view
The spacious fitness room with 180-degree views of nature is ideal for both physical and mental health. It is also fully equipped with cardio and weight training equipment.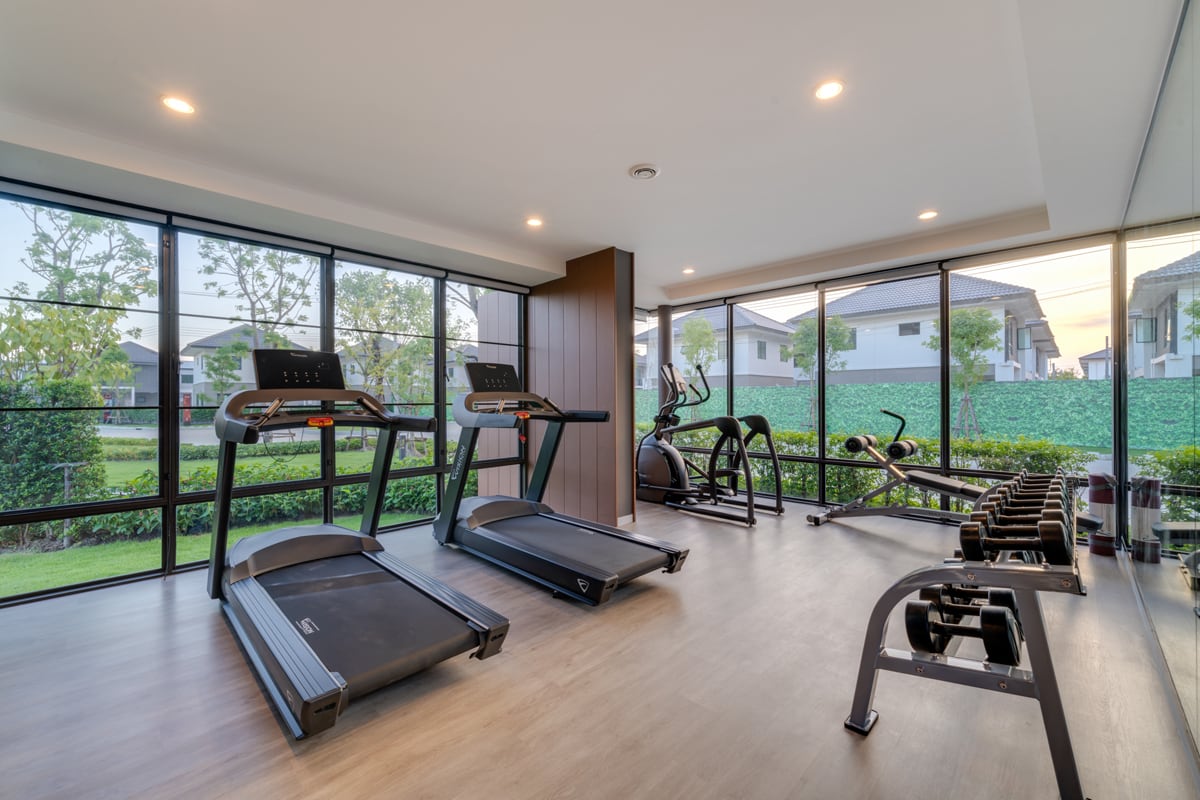 A swimming pool with a shady atmosphere and the beauty of nature offer s the prefect relaxation any time.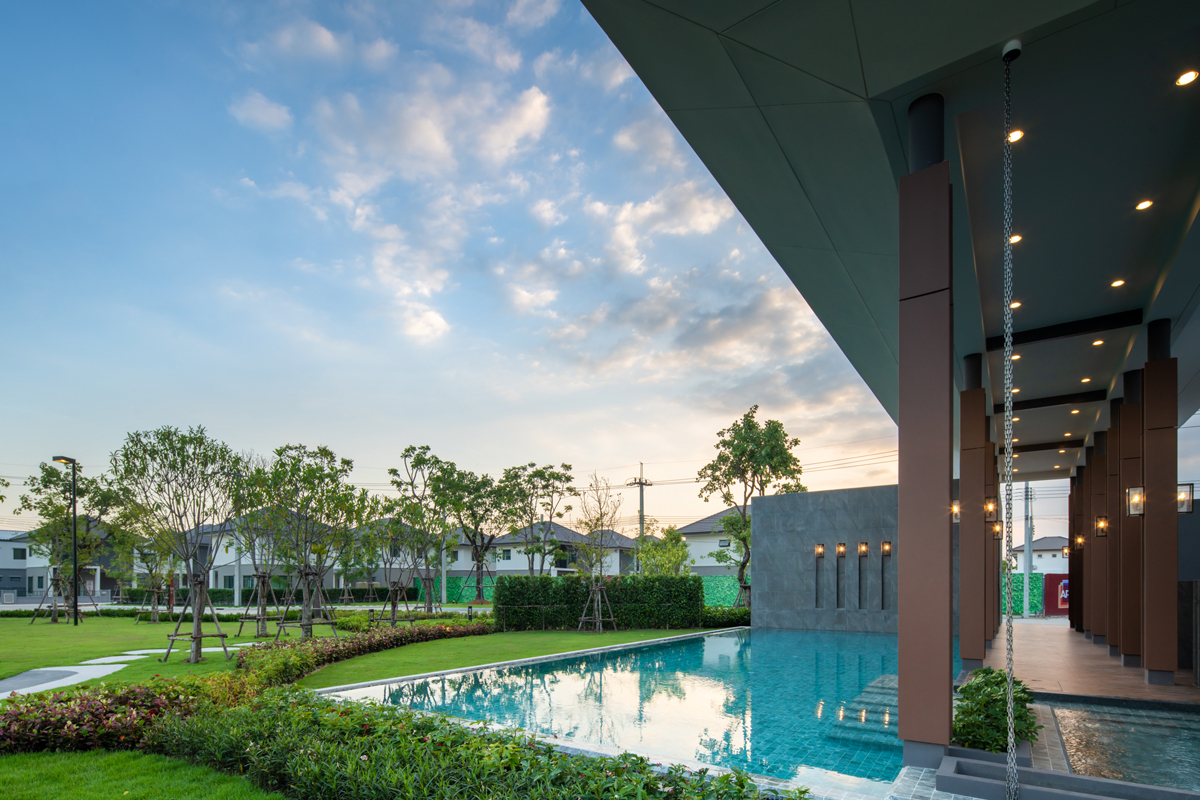 A co-working space fosters your creativity in an area with a soothing natural environment and peaceful atmosphere. A perfect place for creative mind to let the imagination becomes reality.
Floor plan
ทาวน์โฮมฟังก์ชั่นบ้าน
พื้นที่ใช้สอย 106.85 ตร.ม
3 ห้องนอน 2 ห้องน้ำ 2 ที่จอดรถ
Promotion
Promotion
🚩พลีโน่ สุขสวัสดิ์ ประชาอุทิศ l ซอยประชาสามัคคี
"เปิดจองโซน Private"ตอบโจทย์ทุกไลฟ์สไตล์ กับบ้านหลังแรกที่ดีที่สุดจาก "พลีโน่"
ทาวน์โฮมและบ้านแฝด พื้นที่กว้าง 3 นอน 2 จอด ห้องนอนขนาดใหญ่เป็นส่วนตัว

🚘 ซื้อบ้านใหม่ ใกล้บ้านเดิม เข้าได้ 2 เส้นทาง 
ซ.ประชาอุทิศ 90 และ ซ.ประชาสามัคคี ใกล้ทางด่วนเชื่อมต่อสาทร-พระราม 3 
สัมผัสความเป็นส่วนตัวเพื่อคุณภาพชีวิตที่ดีที่สุดทำเลดี 

🪐ต.ค.นี้ AP TOWNHOME THE EXPO 
ลดเขย่าโลก แถมสะเทือนวงการ
สร้างปรากฏการณ์ครั้งยิ่งใหญ่ ในรอบปี ฟรีกว่านี้ไม่มีอีกแล้ว!

🔥ส่วนลดสูงสุด 600,000 บ.*
🔥FREE-NOMENON 5 PACKAGE*  
  ☄Package 1 : ฟรี ค่าใช้จ่าย 5 รายการ*
  ☄Package 2 : ฟรี แอร์*
  ☄Package 3 : ฟรี เครื่องใช้ไฟฟ้า*
  ☄Package 4 : ฟรี เฟอร์นิเจอร์*
  ☄Package 5 : ฟรี Iphone 15*

เริ่ม 2.39-4.29 ล้าน*

เฉพาะลูกค้าลงทะเบียนเท่านั้น รับสิทธิพิเศษ ส่วนลด 50,000 บ.*
📲 ลงทะเบียนและ Add line เพื่อรับสิทธิพิเศษ (จำนวนจำกัด)
*เงื่อนไขเป็นไปตามที่บริษัทฯ กำหนด บริษัทฯ ขอสงวนสิทธิ์ในการเปลี่ยนแปลงเงื่อนไข หรือยกเลิกได้ โดยไม่ต้องแจ้งให้ทราบล่วงหน้า