AP Thailand Group encourages the "Young Khon Artists" Joins efforts to preserve "Thai Khon"
28 September 2023
as a national cultural heritage to behold near and far
AP Thailand Group encourages the "Young Khon Artists" Joins efforts to preserve "Thai Khon"
UNESCO recognises Thai Khon as intangible cultural heritage of humankind
Support the young sprouts to inherit Thai Culture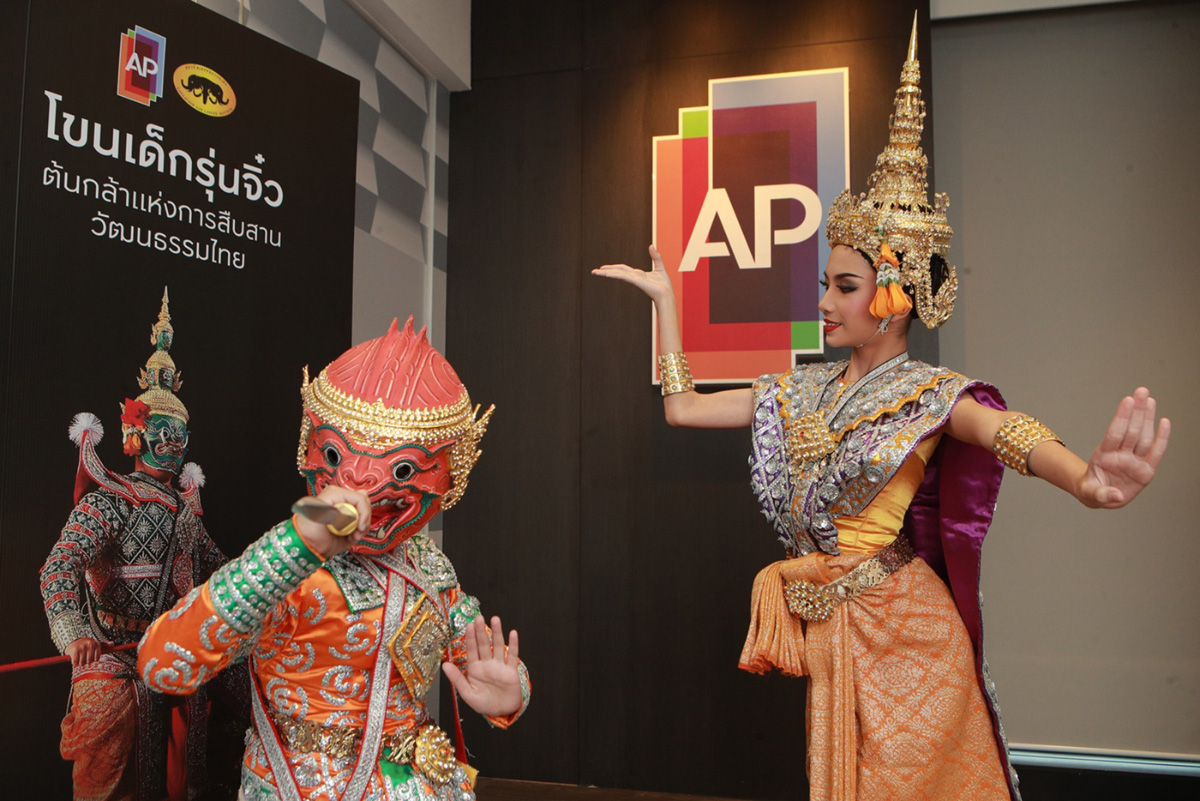 Bangkok (26 Sep 23) - AP Thailand Group, with a promise of Cheevit Dee Dee Tee Lueak Eng Dai, led by Mr. Visanu Suchatlumpong, Executive Director, has once again reinforced its mission to pass on Thailand's valuable cultural heritage to the next generation. Under its initiative to inherit, build on and maintain Thai art and culture, the group has announced its full support for young Khon artists, known to be a national treasure, to behold near and far beyond the border of Thailand by giving children, youngsters and those involved in the Thai Khon community with the opportunity to learn and develop their potential through Eakkhachonkanlakorn Institute recently at AP Academy Lab, Lake Ratchada Building.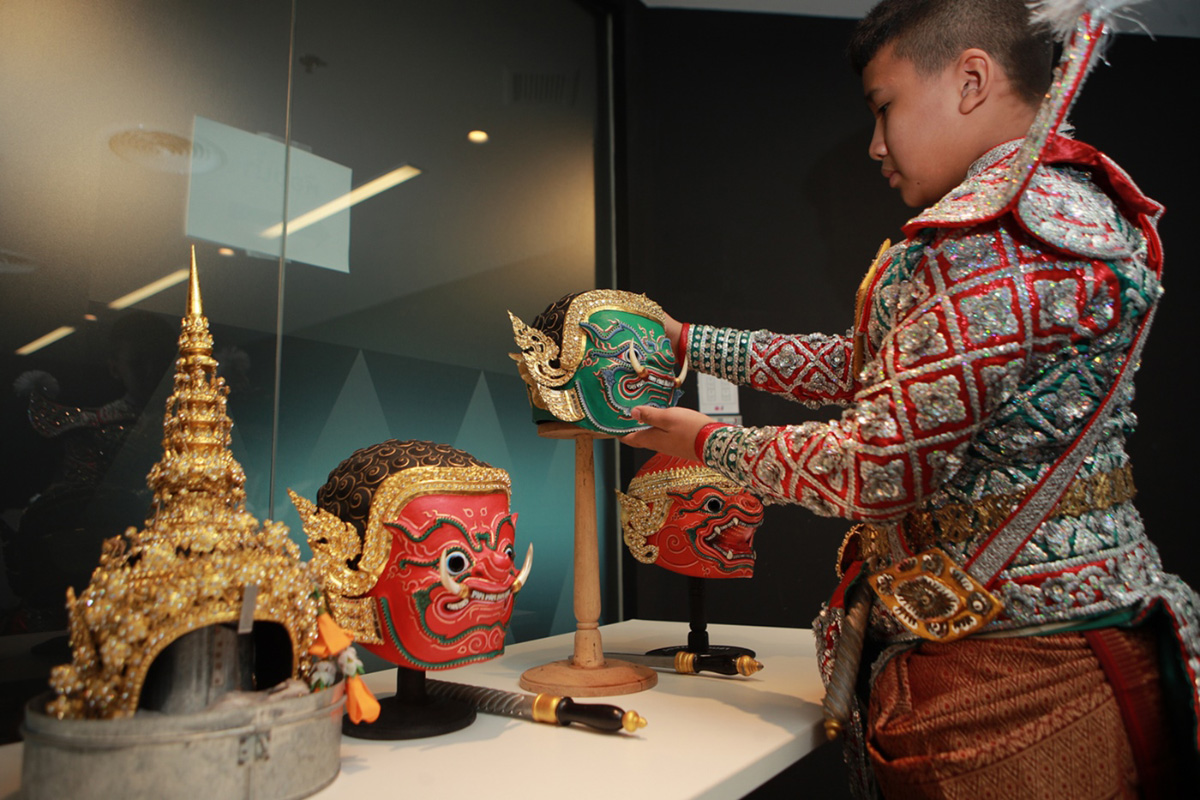 Khon is a national cultural heritage that combines a broad array of arts and sciences. It's a combination of literature, music, handicraft, tiara, textile and costume - fused together in a creative process that requires resources and time of mental and physical dedication by all parties.  The result of the whole effort is a unique 'aesthetic' in a valuable, graceful performance so exquisite and spectacular that it has gained recognition about not only among Thai audiences but has also made quite an impression globally as a Thai cultural identity. Referred to as masked dance drama in Thailand, Khon was inscribed to UNESCO's representative list of intangible cultural heritage of humankind in 2018.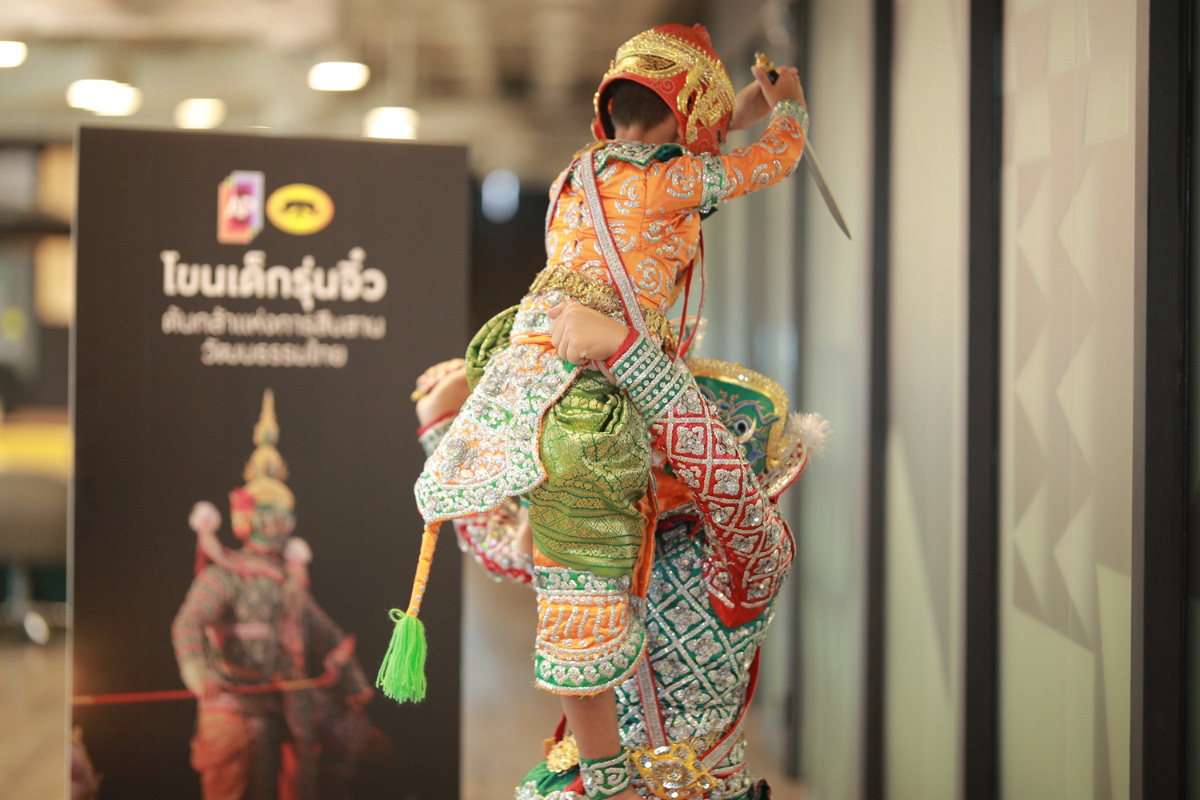 Mr. Visanu Suchatlumpong, Executive Director, AP Thailand Group, said, "We at AP Thailand are proud to join the effort to preserve Khon performances as a valuable performing art heritage of Thailand. We admire and support Eakkhachonkanlakorn Institute for their help in preserving and building on our national cultural heritage for all Thais to take pride in. Throughout our 30 years of operating in Thailand, AP Thailand Group has always attached importance to the development and promotion of Thai art and culture. We have the important goal to preserve, build on and maintain all the valuable national arts and cultures for Thai society and the global community to cherish for a long time through three aspects of endeavour. On the first front, we preserve them by initiating new projects or activities in order to expand the reach of Thai art and culture while keeping its charm, identity and value intact."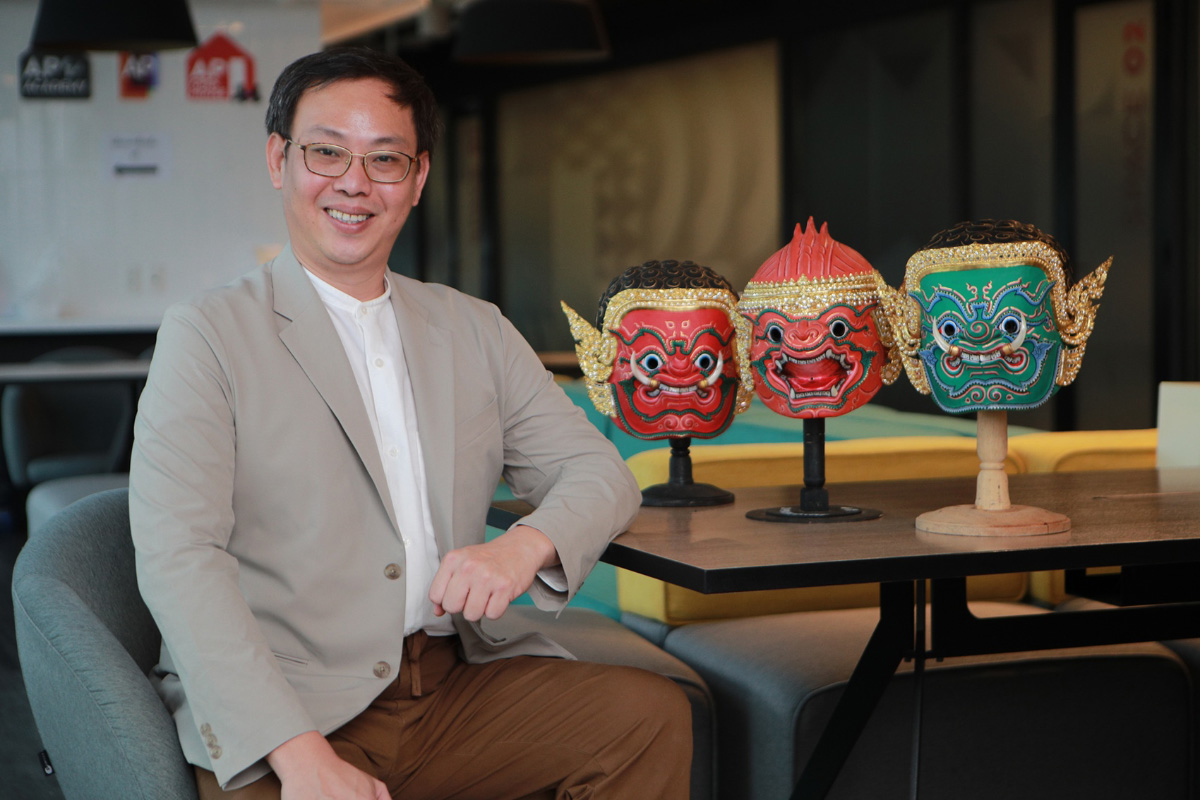 "On the second front, we build on the prestige by collaborating with various agencies and stakeholders to preserve Thai art and culture and make it known far and wide and on the third front, we maintain Thai art and culture by working together with our partners joining experts in preserving and build on the existing initiatives for sustainable progress." Mr. Visanu added
Archan Putthichai Chotipradit, Director, Eakkhachonkanlakorn Institute, said, "On behalf of all the children and youngsters learning Thai Khon, I would like to thank AP Thailand Group for helping push for the opportunity for these budding performers to learn and develop their potential and for supporting the national art. As you may know, Thai Khon was listed as a national cultural heritage in 2009 and after a review by a joint government-UNESCO committee, 'Khon, masked dance drama in Thailand' was officially included on the representative list of intangible cultural heritage of humankind in 2018. The collaboration by all the stakeholders as well as the private sector like AP Thailand Group is an important factor in the joint effort to preserve Thailand's high art of graceful Khon performance as lasting heritage. It is a valuable support for the people working on the front lines and behind the scenes. It will encourage them to work hard to bring their knowledge and abilities as well as experiences in Khon to make the performing art known and cherished far and wide and making it a lasting national treasure."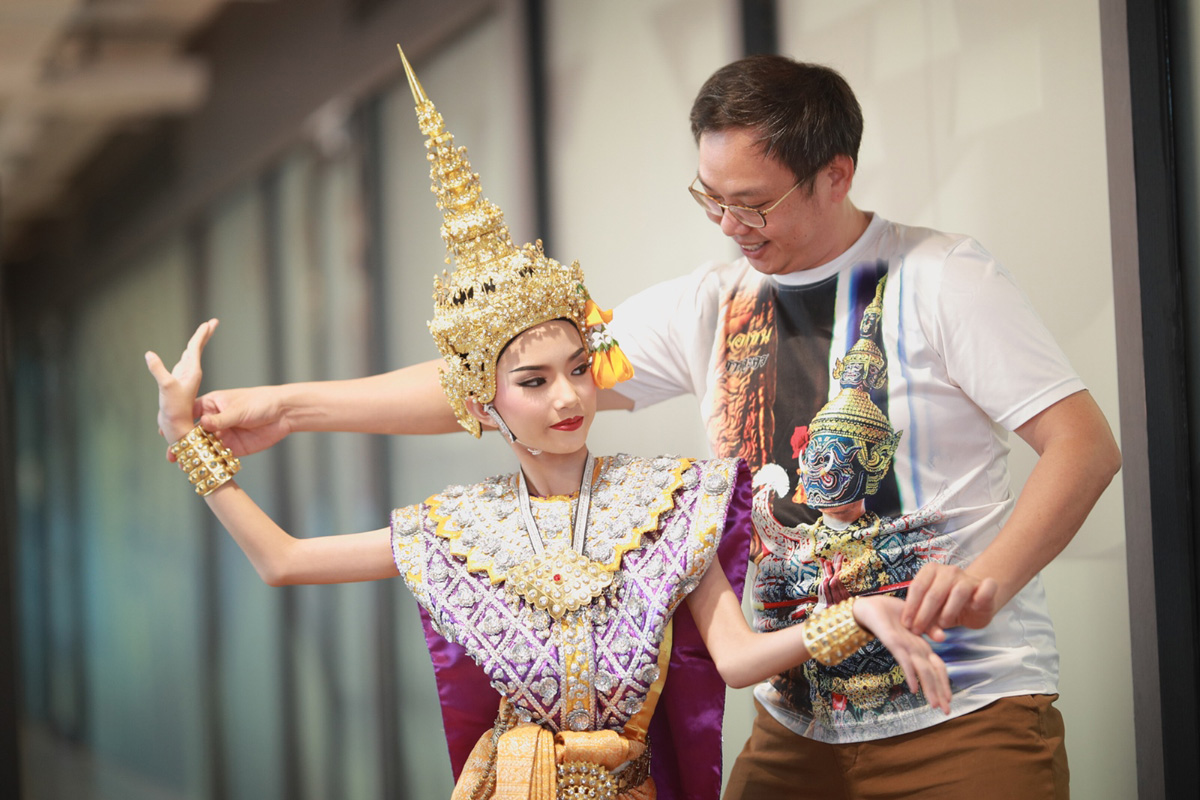 "Personally, I've been following Royal Khon all along. It is an evolving high art and science that has added modern techniques to the performance making Royal Khon each year contemporary, graceful and spectacular worthy of a national pride. Khon practice benefits learners a great deal, particularly in discipline, leadership and followership. Khon practitioners are physically strong and have good concentration as they learn to persevere and to stay patient because when you put the head gear on, it limits your vision. You have to rely on your concentration, wit and perseverance gained through hard training. Only then you will be able to perform to impress the audience.  That's why AP Thailand Group and its subsidiaries decided to support Thai Khon. They want children and youngsters as well as every Thai citizen to experience, to see, to admire and then take pride in Thai Khon as a national cultural heritage," said Mr. Visanu. 
The activity is part of AP Thailand Group's initiative to preserve, build on and maintain Thai art and culture with its corporate resources committed to making people live happily together in Thai society while contributing to the effort to preserve Thai art and culture for every generation and gender of people to learn, to understand, to appreciate and to work together to make every national cultural heritage of Thailand last with pride. 
AP Thailand – Cheevit Dee Dee Tee Lueak Eng Dai