AP Thailand unveils the masterpiece of the year RHYTHM Charoennakhon Iconic
20 November 2023
New luxury condo the only one opposite ICONSIAM 
AP Thailand unveils the masterpiece of the year RHYTHM Charoennakhon Iconic
AP Thailand makes a historic comeback after 4 years with the RHYTHM condo brand, unveiling this year's masterpiece – the Bht 5-billion RHYTHM Charoennakhon Iconic
This groundbreaking flagship luxury project is the first super condominium in Thailand sought after by everyone with the Bluechip Design Residence concept: the ultimate lifestyle design with attention to every detail, highlighting the industry's best in three areas
SUPER RADIUS: The best location on Charoen Nakhon Road, a rare plot right in the centre of the river CBD, opposite ICONSIAM, only 100 metres away from BTS Chaoroen Nakhon, surrounded by major CBD growth with YoY higher value
SUPER DESIGN: The best design inspired by Japanese-Italian craftsmanship: a balance of tangible beauty and high-life aesthetics, selection of quality materials, special design of furniture along with a common area for a super special lifestyle experience spanning over 3.3 rai
SUPER ARCHITECTURE: The best new spectacular landmark blending architecture with a natural luxurious vibe along with one-of-a-kind Sky Facilities looking out to spectacular views of Bangkok and the Chao Phraya River bend
Only 577 units are available. The public preview of new Hospitality Design sample units at the Sales Gallery is scheduled for 25 – 26 November 2023
Register for an appointment to get up to Bht 300,000 in special privileges for SIMPLEX 1 – Bedroom with 35 square metres at starting price of Bht 5.6 million, SIMPLEX 2 - Bedroom with 95 square metres at starting price of
Bht 16 million and VERTIPLEX with 4.45-metre high ceiling at starting price of Bht 5 million at https://apth.ly/rhythm-iconic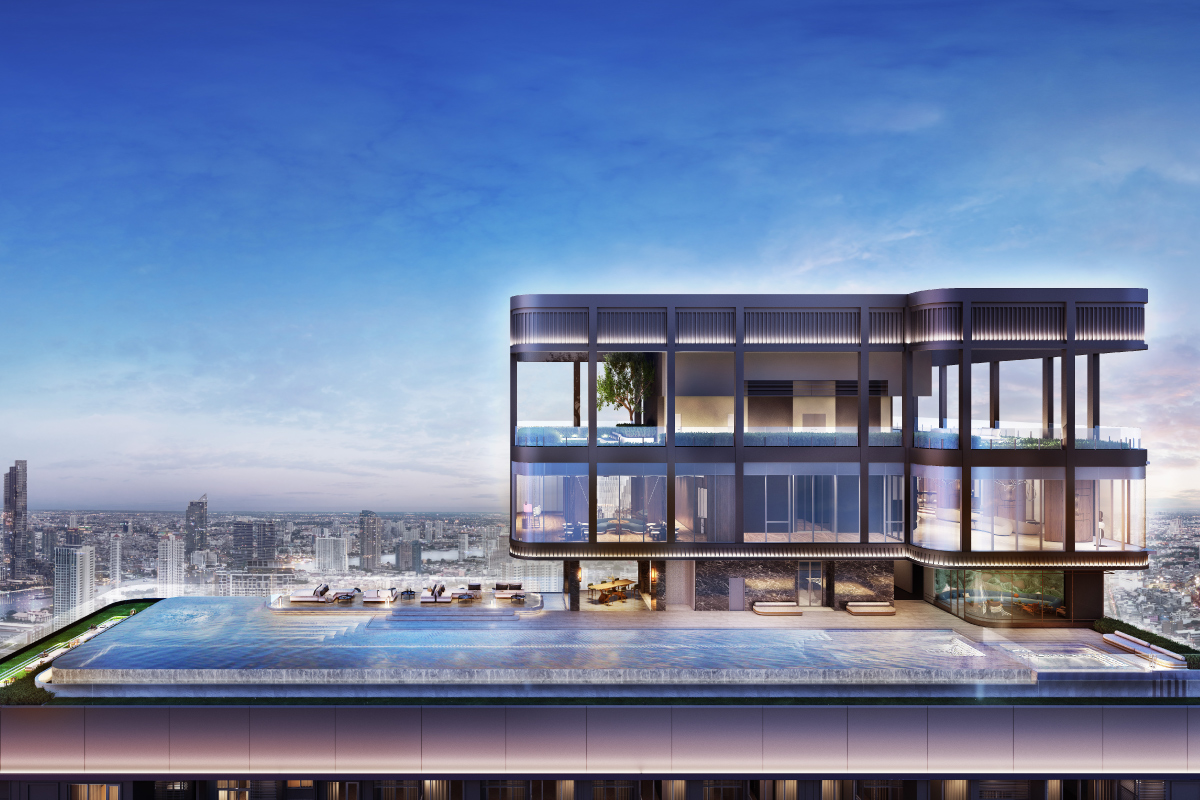 Bangkok (20 Nov 23) – Ms. Kamolthip Bumrungchatudom, Chief Business Group, Condominium, AP Thailand Public Co., Ltd., said her company is committed to a promise to deliver 'Cheevit Dee Dee Tee Lueak Eng Dai' and will stick to its plan to remain No.1 developer of condos for urbanites through product and service design innovation, as it strives to improve the living quality for homeowners to live an ideal life. Today, AP Thailand is all set to unveil RHYTHM Charoennakhon Iconic, its newest flagship condominium and its proudest of the year. A luxury condominium built on the only plot of land right in the centre of the river CBD opposite ICONSIAM, only 100 metres from BTS Charoen Nakhon. The project is the 23rd joint venture development between AP Thailand and Mitsubishi Estate Co., Ltd., valued at Bht 5,000 million, offering only 577 units. The preview of the project is scheduled for 25 – 26 November, where the first group of visitors will be shown the project's sample SIMPLEX 1 - Bedroom with 35 square metres on offer for a starting price of Bht 5.6 million and VERTIPLEX with 4.45-metre high ceiling on offer at starting price of Bht 9.5 million.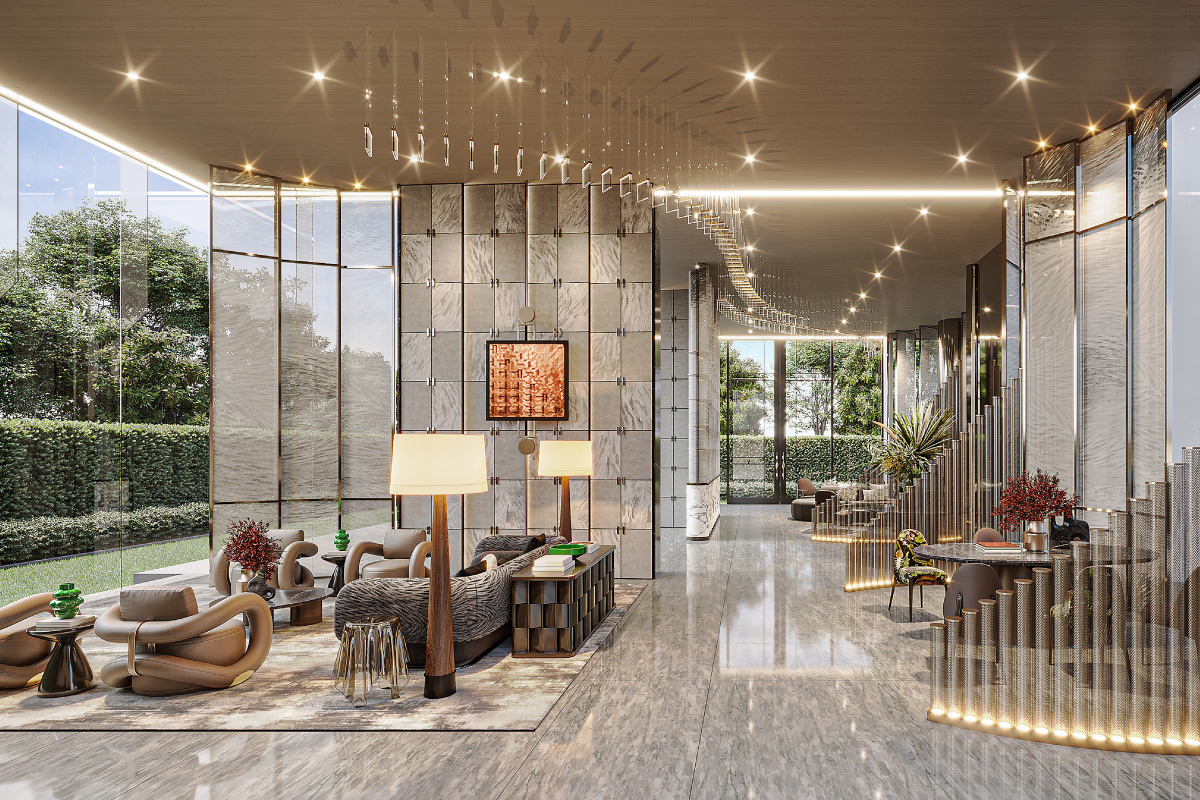 Over the years, the success of the condominium brand RHYTHM has been evidence of the trust and confidence of AP's upscale customers. What makes the brand strong and outstanding is the company's attention to perfection. This is particularly the case with RHYTHM Charoennakhon Iconic, to be unveiled at the end of 2023. In addition to being the company's major highlight and a great comeback in four years for the brand RHYTHM, the project is one of the masterpieces marking ten years of partnership between AP Thailand and Mitsubishi Estate Co., Ltd. Both companies are strongly committed to making the project the first super condominium in the country. It's a commitment to ensuring every detail is perfect so the development can be the epitome of the best for RHYTHM is in the details. It's something that perfectly blends the project's uniqueness with the customer's lifestyle like no other development does, and it comes in handy to satisfy the demand in the luxury condo sector from Thai and foreign home-buyers.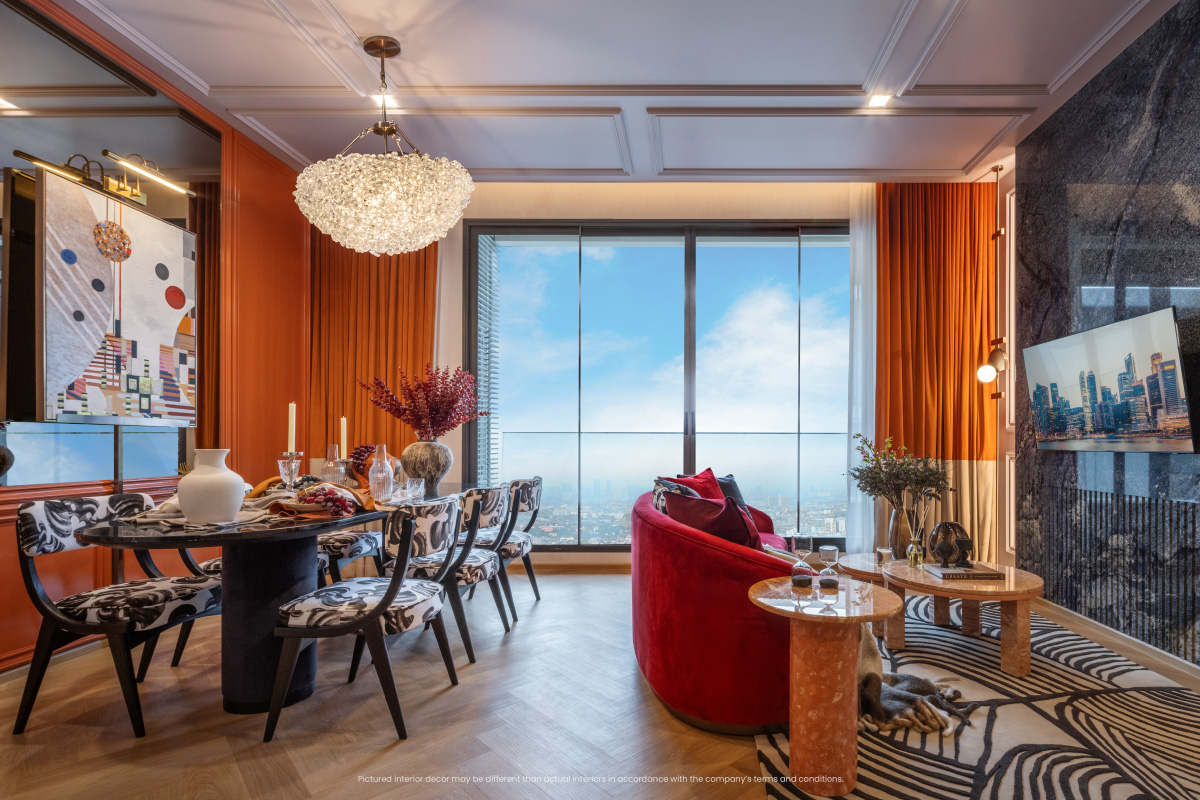 RHYTHM Charoennakhon Iconic – the new luxury condominium that is the best and only development of its kind in the Charoen Nakhon area comes with the BLUECHIP DESIGN RESIDENCE concept to deliver the ultimate lifestyle design where attention is paid to every detail and it is shown in what is the industry's best in three areas.
SUPER RADIUS: RHYTHM Charoennakhon Iconic is being built in the best location, right in the centre of the river CBD on Charoen Nakhon Road, opposite ICONSIAM, near BTS Charoen Nakhon station. It is the ultimate new condominium on the beautiful and rare plot of land, whose value is steadily increasing by the year. In particular, it is one of the residential developments in the area known as a global destination, only a few steps away from the world-class shopping landmark, and is also surrounded by the growing luxury investments of the future with quick access to major business districts of Silom and Sathorn.
SUPER DESIGN: For the first time, inspiration from the Japanese-Italian craftsmanship design has been translated into the creation of the common area's interior design, which is equally outstanding and unique. AP has worked with VAIR, the country's leading interior design company headed by designer and founder Benyapa Sirisopon, who helped decode insights into the lifestyle of upscale home-buyers around
Charoen Nakhon and turn it into the detailed design that creates a balance between tangible beauty and extraordinary living aesthetics from a selection of quality materials, special design furniture and a range of common-area space functions that support a
super-special lifestyle experience spanning over 1,360 square metres. These include the Lobby Lounge - uniquely decorated with a print resembling flowing water, in perfect combination with a customized glass-decorated material called Silk Pattern Glass and Crystal Symphony Craftsmanship. This highlights every iconic feature of the lounge, with the light angle on the crystal creating a different atmosphere and uniqueness in each period of the day. The Artistic Pavilion (on Floor 28) – a resting area on the Sky Facility floor that stands out with an important masterpiece in the form of an over-scale modern art, together with a specially designed sofa lounge to make your super-private lifestyle perfectly in sync with the scenic sky horizon. The Grand Yacht Lounge with special features added (on Floor 29) - a reception area of beauty with all the functions to meet your demand for extraordinary relaxing experiences. The lounge stands out for its unique design and Italia Yachts' colour tone. It connects to the Private Club (on Floor 29), which offers users relaxing aesthetics amidst art pieces and natural stone décor, used to create the curved Iconic Bar. The Sky Living Room (on Floor 29) – another workspace for both private and group uses, with a selection of furniture that is simple yet timelessly priceless. The Private Gym (on Floor 29) is complete with a full range of equipment from leading brands to satisfy all kinds of trending exercises, along with a unique graphic design on a vast canvas to add to the space's charm, to name just a few.
SUPER ARCHITECTURE: Another highlight is the striking grandeur of the iconic design architecture that is equally outstanding and powerful worthy of a place destined to be a new spectacular landmark. Of particular note is the Sky Facilities on Floor 28-29, where indoor and outdoor space functions are separated. But they still offer the best combination of privacy and maximum relaxation. The ultimate facility is the River Hydro Pool, a saltwater swimming pool spanning over 40 metres long, offering one of the most beautiful panoramic Chao Phraya River views, connecting the Greater Bangkok horizon. The Kids Pool, which is the swimming zone for children, is designed to stay clearly separate from the adult's deeper zone, to name just a few.
"The market for condos on the main Charoen Nakhon Road benefits from the location, showing promise given demand from upscale home-buyers, as opposed to the overall demand around the area. Our studies seven years back (2017-Q2/2023) of the market found only three condo developments on the main road, offering only 1,755 units. The total sales that increased by 84% means only 241 units are outstanding in the area." said Ms. Niyamaporn Tohsanguanpun, Executive Vice President, Marketing and Sales, AP Thailand Public Co., Ltd.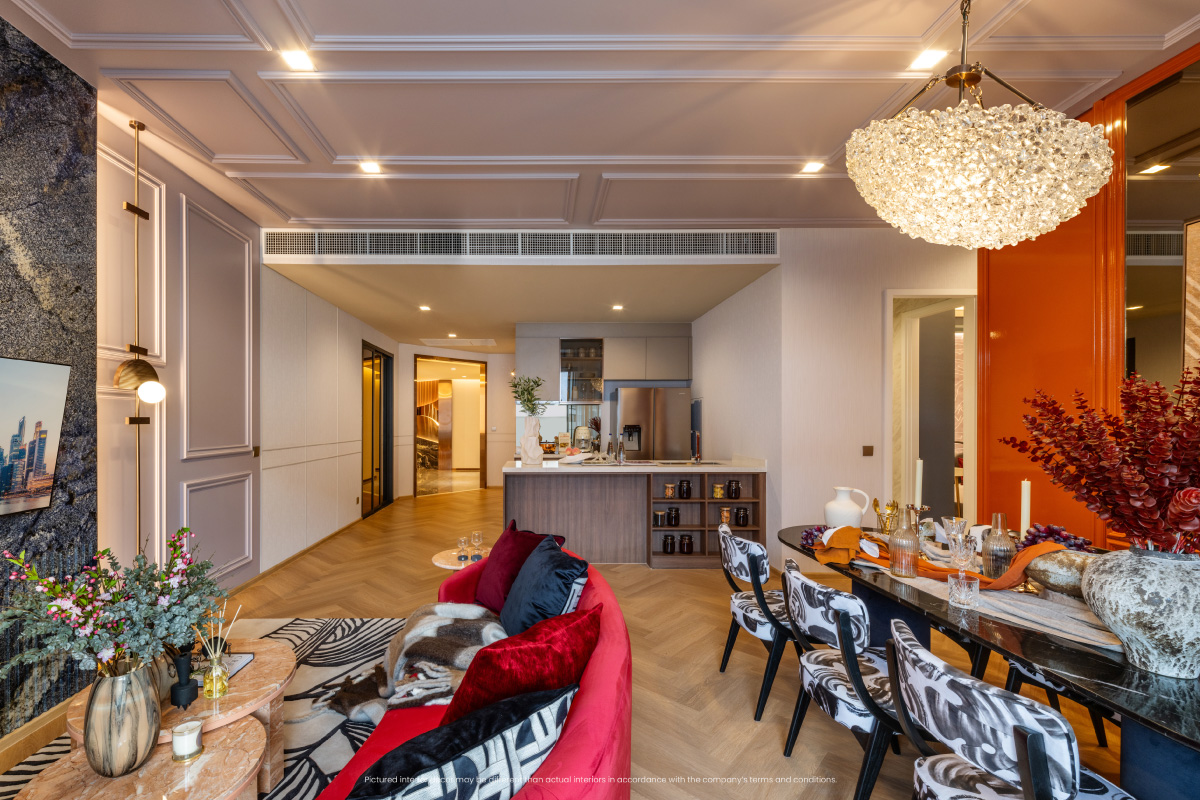 RHYTHM Charoennakhon Iconic, the new flagship luxury condominium, has consolidated all the industry's best features in one place. Being built on a 4-0-86.4 rai plot of land, the 29-storey building consists of 577 units with 60% of parking spaces (double parking excluded). Sale prices range from around Bht 5.6 million to Bht 30 million. The residential quarters occupy from Floor 6 to Floor 27, offering a variety of residences for all extraordinary lifestyles. These include (1) SIMPLEX from Floor 6 to Floor 22, offering a functional area of 35 – 130 square metres for 1 - Bedroom, 1 - Bedroom Plus, 2 - Bedroom 2 Bathroom and 3 - Bedroom 3 Bathroom variants. Prices start at Bht 5.6 million. (2) VERTIPLEX Double Volume with 4.45-metre high ceiling from Floor 23 to Floor 27. Prices start at Bht 9.5 million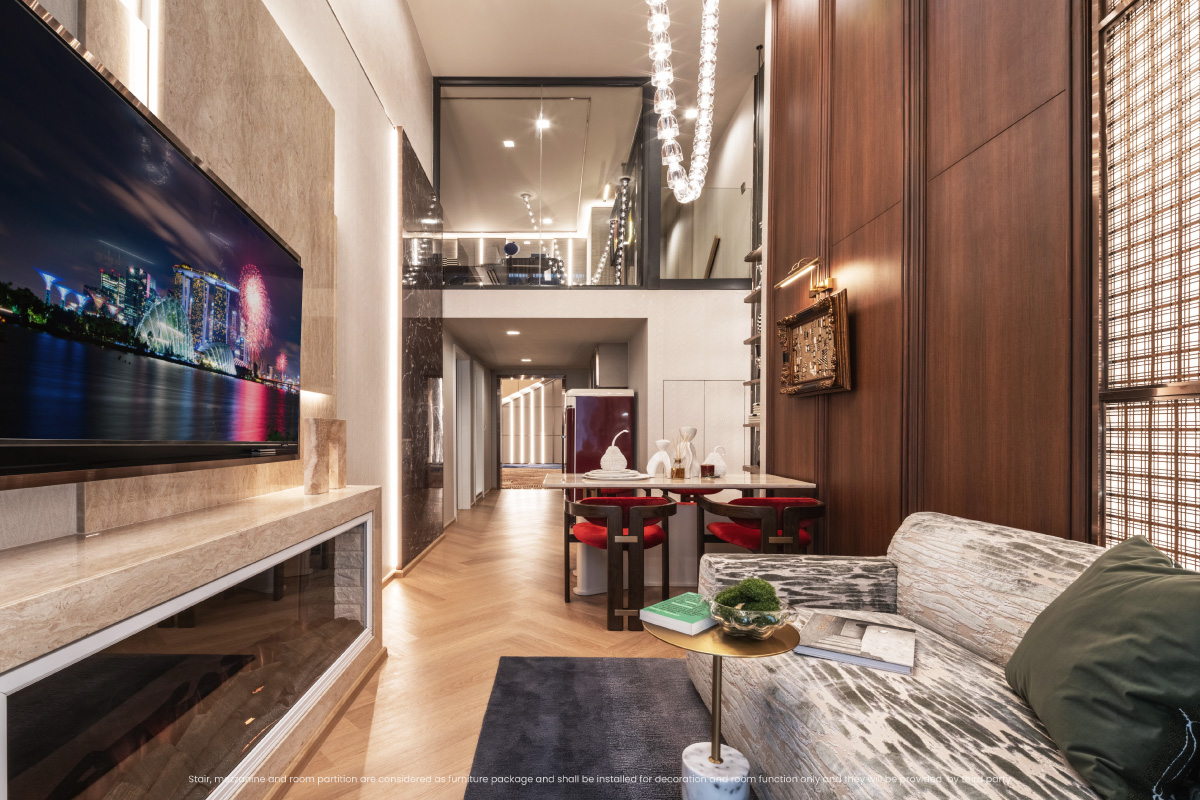 "RHYTHM Charoennakhon Iconic stands out for its prime location, excellent design, development uniqueness, selection of quality materials, common areas and maximum attention to details – factors essential to make it an address in the centre of the river CBD that makes every moment of residents happy and worthwhile, with truly ideal living quality.  The company is confident that all these factors will make RHYTHM Charoennakhon Iconic a new iconic landmark as the ultimate highlight condominium offered by AP Thailand and Mitsubishi Estate Co., Ltd. in the final stretch of the year and that it will instantly appeal to prospective home-buyers around Charoen Nakhon." added Ms. Niyamaporn.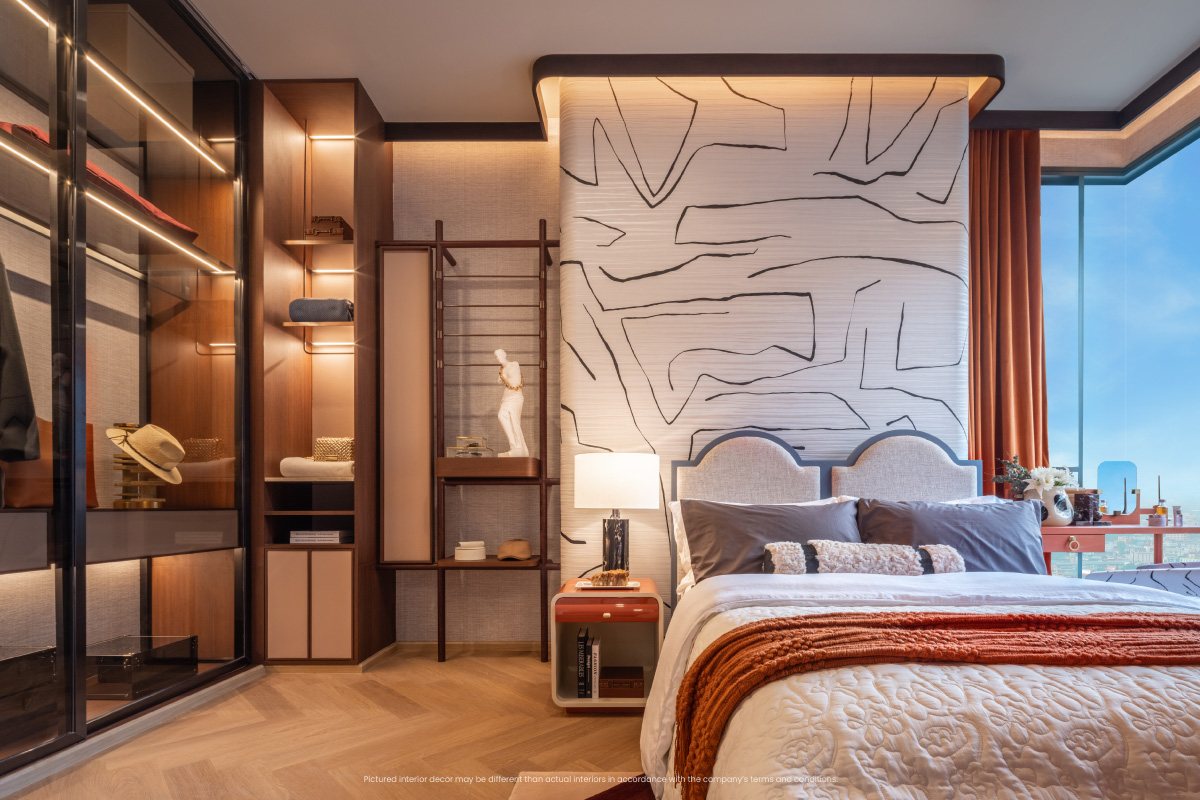 RHYTHM Charoennakhon Iconic, the new luxury condominium on Charoen Nakhon Road being built on a rare piece of land right in the centre of the river CBD opposite ICONSIAM – only 100 metres away from BTS Charoen Nakhon station, is the only development to come complete with all the industry's best components from maximum attention to every detail. Hospitality Design units will be open for public preview on 25 - 26 November. Customers may register for advance appointments and receive up to Bht 300,000 discount for SIMPLEX 1 – Bedroom residences with 35 square metres on offer for a starting price of Bht 5.6 million and VERTIPLEX with 4.45-metre ceiling on offer at a starting price of Bht 9.5 million or Bht 159,000 per sq. m. at https://apth.ly/rhythm-iconic or call 1623.
#APThai #ชีวิตดีๆที่เลือกเองได้ #RHYTHMCharoennakhonIconic
#APCondo #APThaiUpdate2023 #เริ่มชีวิตที่อยากใช้APคอนโด
"AP Thailand – Cheevit Dee Dee Tee Lueak Eng Dai"