AP Thailand reinforces success of 'home that understands life'
11 October 2023
Joins forces with social influencers starting with Japan and Friends to push SDH brands for new gen in final quarter  
AP Thailand reinforces success of 'home that understands life'
The most beautiful home is one that understands life: DNA for AP's SDH brand success, showcasing first 9 months of SDH sales, exceeding Bht 21,240 million
Set to create brand engagement between SDH brands and new-gen consumers by shifting communication from WHAT to addressing WHY , highlighting the value that AP s SDH provide through various Social Influencers across different industries
Enlists leading pet influencer on social media 'Japan and Friends' famous for 'What is Jum Meng have' motto to share real and wholesome moments inside AP SDHs under brands MODEM, CENTRO, THE CITY in 42 locations around Bangkok
First-rate promotion 'Pro Tua Tung - #Tung Nak Pai Pak Korn' offers buyers of campaign SDHs a choice of 5-star worldwide trip together with a discount of up to Bht 5 million now until 31 December. Register for project visit and special privileges at https://apth.ly/ProTuaTueng
Final quarter will launch 11 new projects worth Bht 18,450 million. For updates on all new single detached home, townhome and condo projects from AP in 2023, click https://apth.ly/APNewHome2023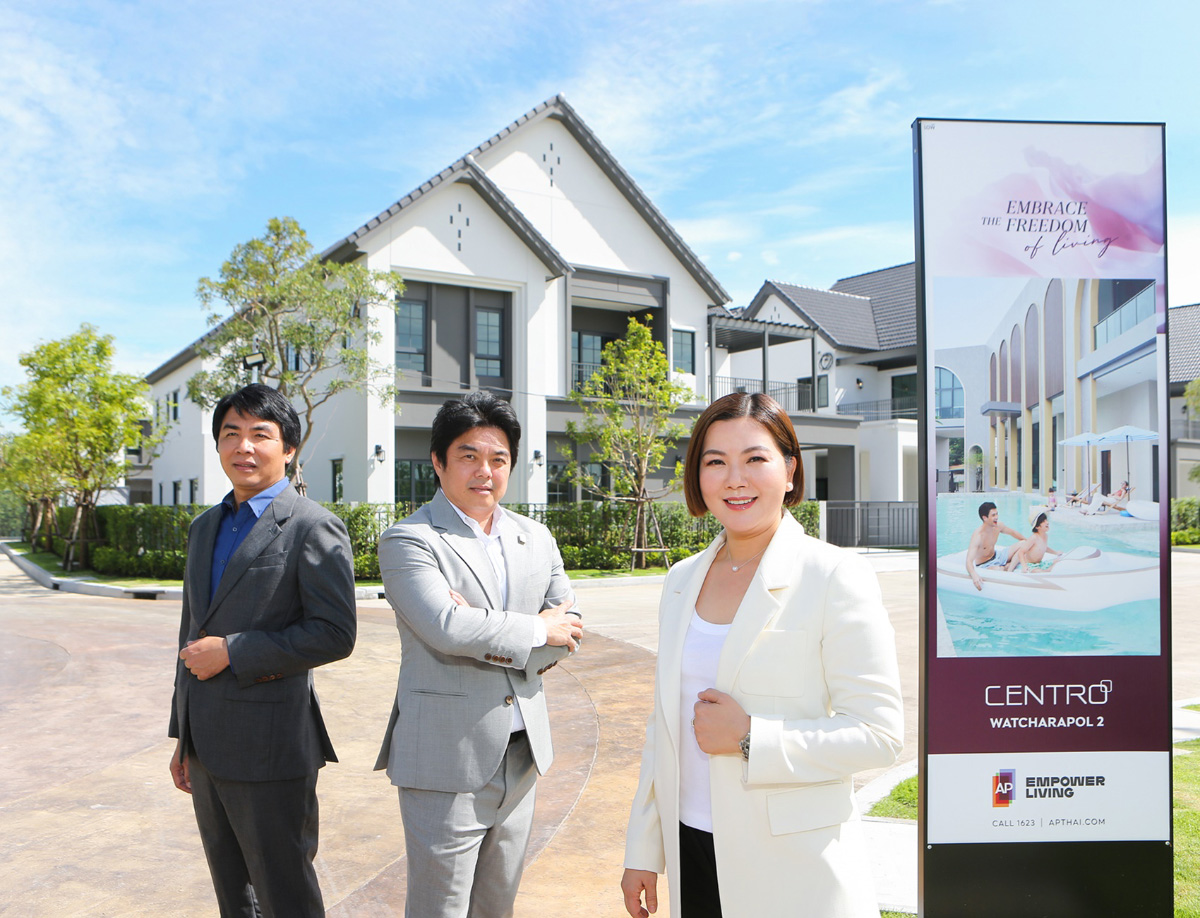 Bangkok (3 Oct 23) -  AP Thailand Public Co., Ltd., the country's leading property developer with a brand promise of Cheevit Dee Dee Tee Lueak Eng Dai, led by Mrs. Pimpun Preechanont, Senior Executive Vice President, SDH Brand Management and Development, said, "FUNCTIONAL IS BEAUTIFUL has been the foundation of the strength ingrained in the DNA of AP's single detached homes today be it The Palazzo brand of luxury mansion, THE CITY brand of high-end SDH, CENTRO brand of home for family starter or MODEN brand of home for Gen Z. All of the brands share the same belief that the most beautiful home is one that understands life.  One where every square inch is designed to be functional with the best understanding of every life inside. It has resulted in a steady growth of sales for AP's single detached home business with the gross presales in the first nine months of this year reaching Bht 21,241 million. We plan to launch 11 new projects around the country in the final quarter of 2023. The value of the projects is more than Bht 18,450 million."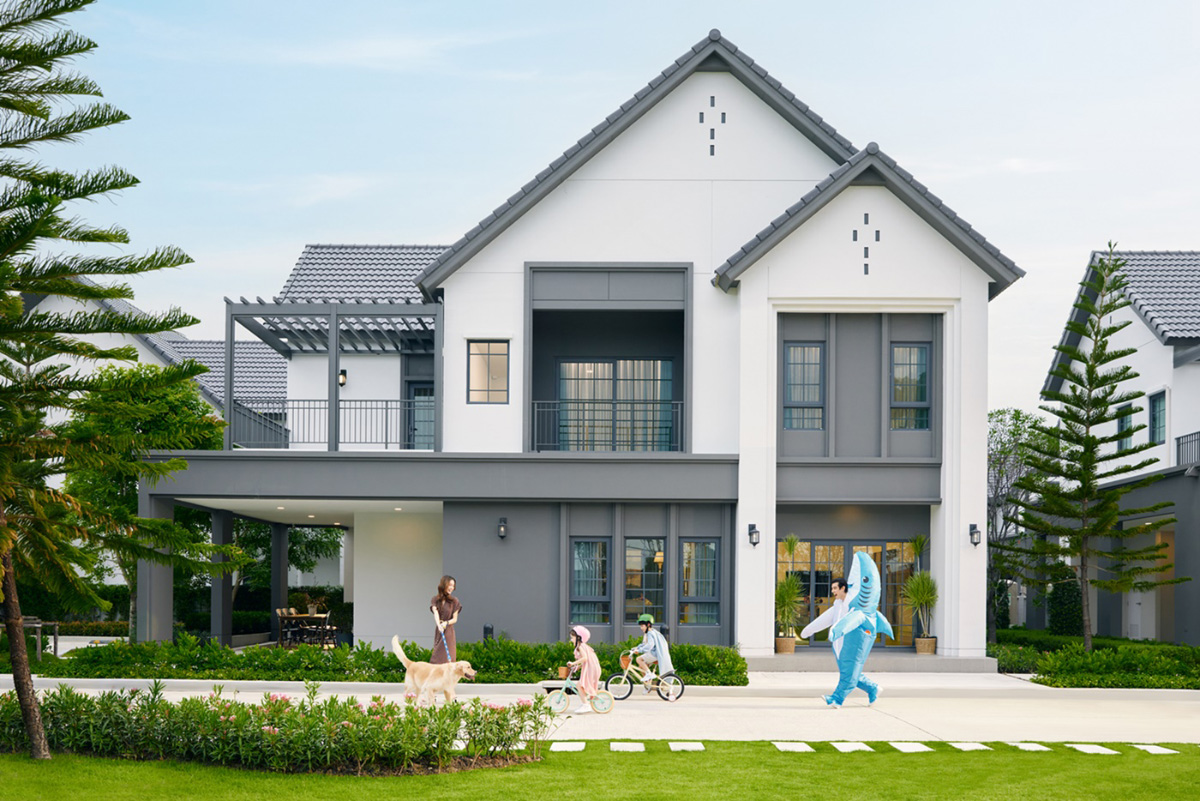 In addition to the brand position written all over the company's product development which is a big factor behind the great consumer reception enjoyed by AP's single detached homes, another evolving element on the part of AP's SDH team is its branding strategy which is a departure from familiar conventions. Today, the decision-making process involved in customer's brand selection is not the same anymore. Customers these days are more discerning. They have access to information. They compare things and refer to various sources of information. 
AP's SDH team has as a result changed its branding approach by focusing more on creating brand engagement with the consumer. The communication paradigm has been shifted from just telling What to sharing Why through fresh campaigns that make consumers appreciate the value offered by the products in AP's individual SDH segments.  In implementing these campaigns, AP's SDH team worked with social influencers in various circles, each with a strong presence on their respective Social Media Platforms, to create a more widespread and immersive brand experience across all segments."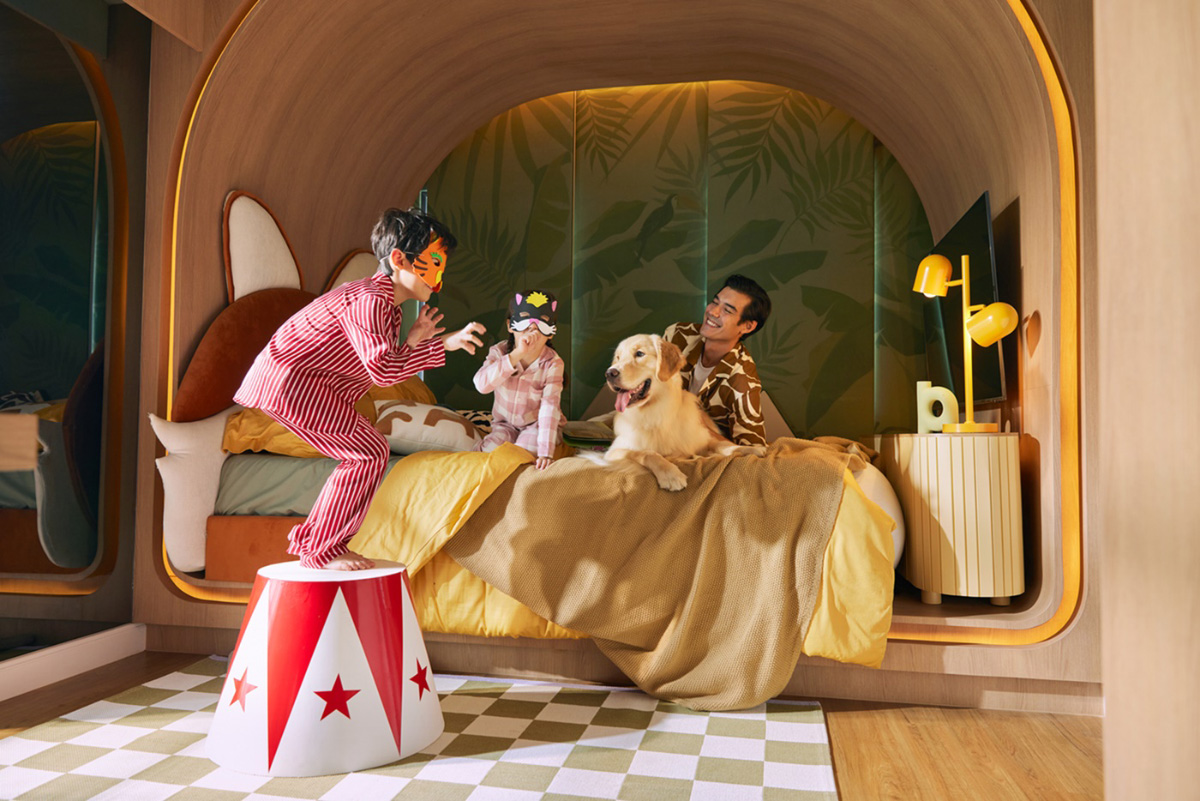 Mrs. Pimpun added "Let me backtrack about 2-3 years ago due to the COVID-19 situation, which brought new challenges for us to develop products in line with changing living trends. Another challenge was brand building which shouldn't be overlooked. So, we adjusted our marketing campaign approach in a new way by combining Branding and Offer Promotion, adding vibrancy and fun to make sure customers are aware of the promotions and also understand the essence of FUNCTIONAL IS BEAUTIFUL through various space utilisation ideas within our projects. We narrate this in a JOYFUL manner to make the brand s movement more enjoyable. Importantly, everything is based on the strategy not to overlook the Social Media Platform."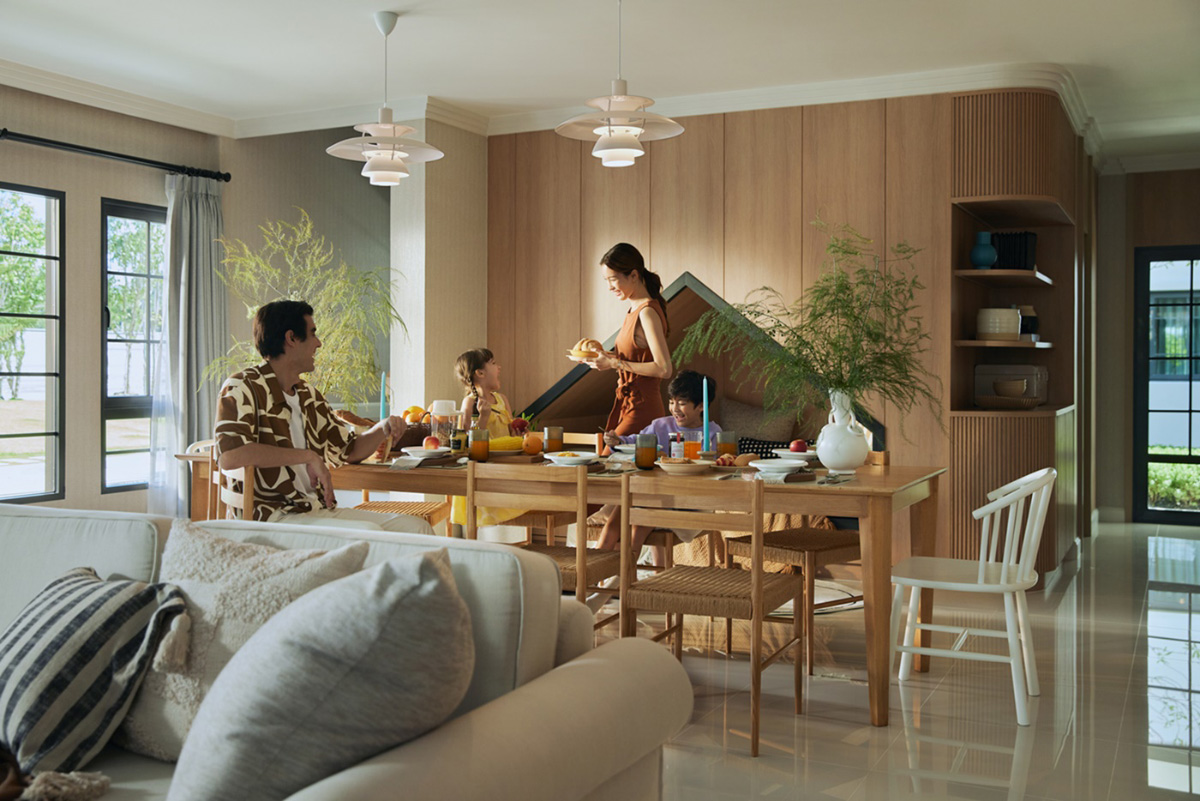 For the fourth quarter of 2023, the challenge is to communicate the thinking approach involved in designing a home that understands every life – with interior spaces and common areas for that purpose. In so doing, pet influencer Japan and Friends whose "What is Jum Meng have" phrase is well known to everyone, has been enlisted to share dream spaces with aspiring home-owners in wholesome moments that can really happen at any of AP's single detached home developments. There is also a special promotion under the campaign called "Pro Tua Tung - #Tung Nak Pai Pak Korn", where customers can choose to go on a five-star worldwide trip and enjoy a discount of up to Bht 5 million for booking and have ownership transferred any of single detached home units offered under the campaign, now until 31 December 2023.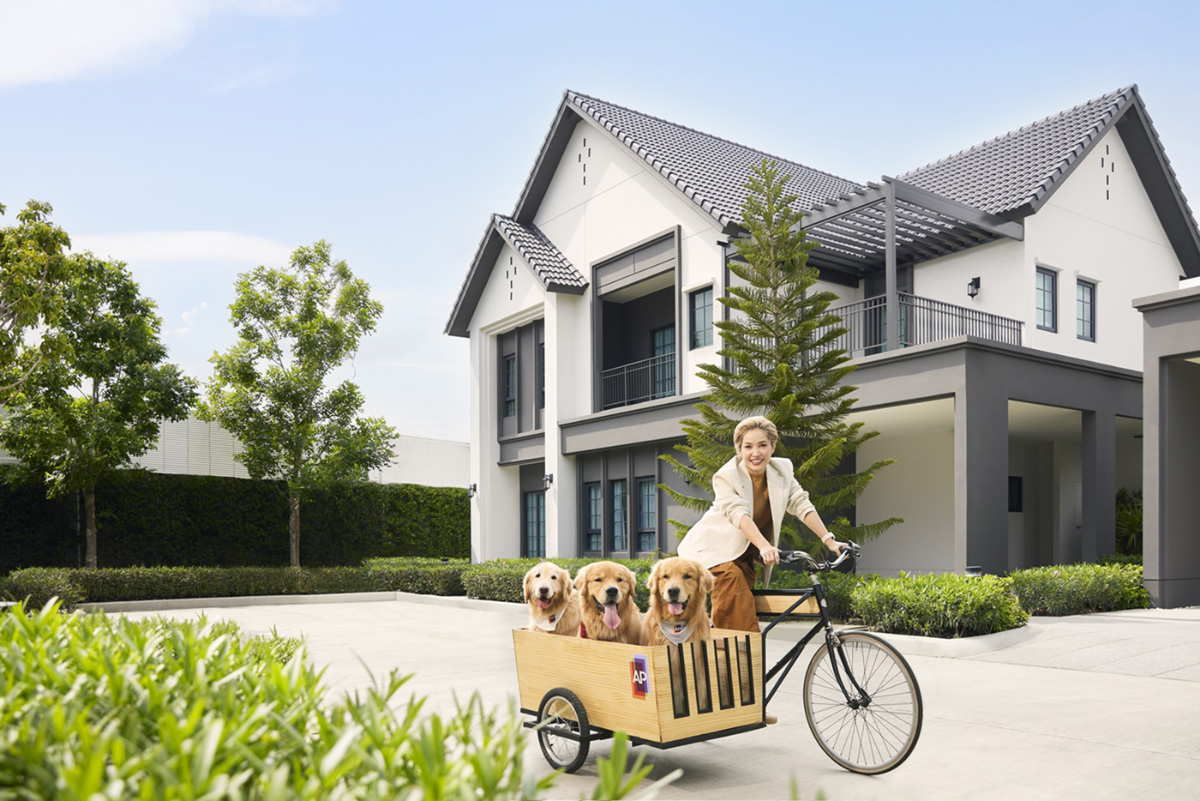 "A report* indicated that one-third of millennials or Gen Y (aged 27-42 years old) in America purchased their first homes because of their pets. They look for a home with an area or garden for their dogs/pets. We have to admit that these days pets are family members. As for the campaign 'Pro Tua Tung - #Tung Nak Pai Pak Korn', we chose to share our stories through Jum Meng, Jedi, Jaidee of AP Single Detached Home because we see that dogs can represent individual spaces, including the common area of our AP home in any category. We believe that the cute moments that really happen in AP Single Detached Home should inspire many looking for their dream homes, especially all new-generation families," added Mrs. Pimpun. *Information by Harris Poll and Sun Trust Mortgage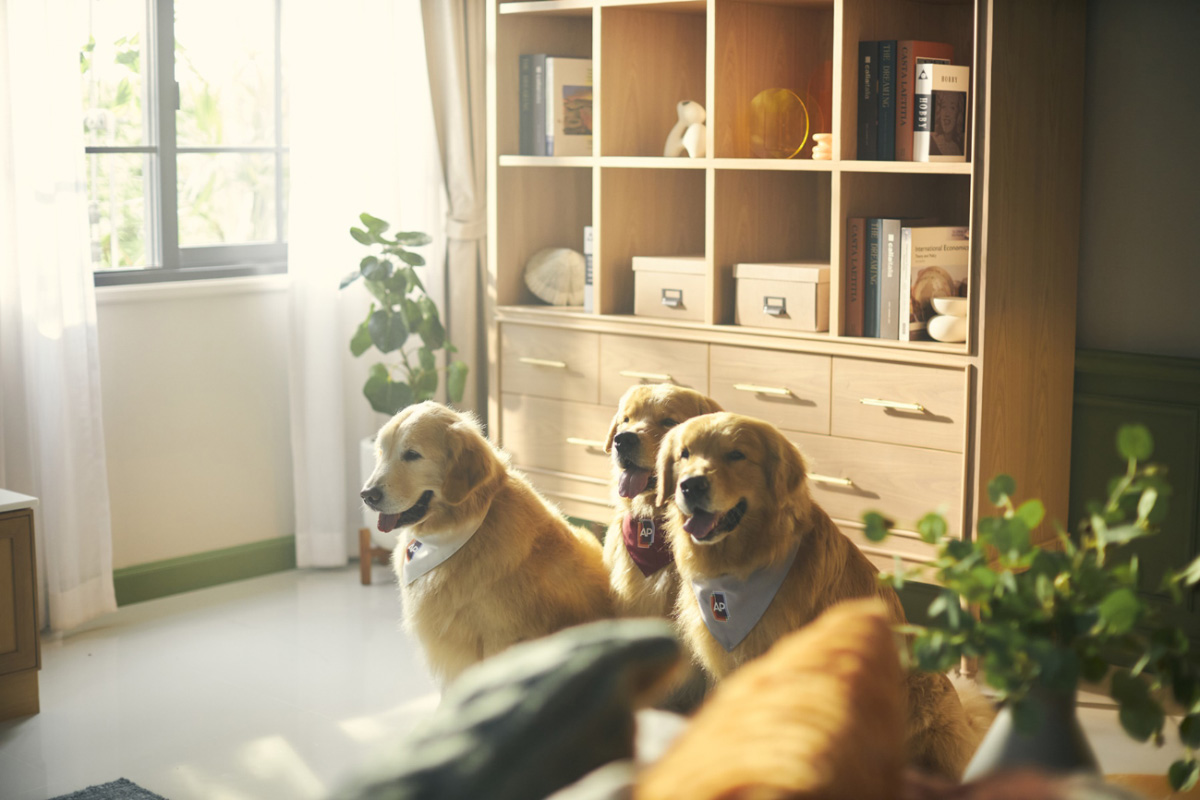 Napak 'Pan' Pakdee-Issara of Japan and Friends said, "Pets are part of our family these days.  Each family member wants a space for a lifestyle.  No exception for Jum Meng, Jedi, Jaidee and myself. So we are so glad to be able to share our stories through the campaign 'Pro Tua Tung - #Tung Nak Pai Pak Korn' with AP Single Detached Home so that everyone can see every detail of a home that really pays attention to every member of the family. And we got to share some cute moments that really happened inside an AP single detached home in order to inspire your choice of home that understands life for any prospective home-buyers, especially a new generation of people with pets as family members." 
As for the details of the campaign 'Pro Tua Tung - #Tung Nak Pai Pak Korn', it includes 1st Privilege:  Choose your preferred package worth Bht 200,000-1,000,000.  There are three to choose from: Jum Meng Leads You on World Tour ADVENTURE style, Jedi Leads You on Chillin' Tour RETREAT style or Jaidee Leads You on Global Michelin Star Trip 2nd Privilege: Discount on all projects under the campaign - for THE CITY, up to Bht 4 million of discount, CENTRO, up to Bht 1.4 million of discount and brand new brand MODEN, up to Bht 400,000 of discount, and 3rd Privilege: Secret Promotion.  Enjoy additional offers, including all expenses paid for on the day of ownership transfer, free air conditioners and curtains. These special offers are exclusively available to those who book and transfer ownership before December 31, 2023.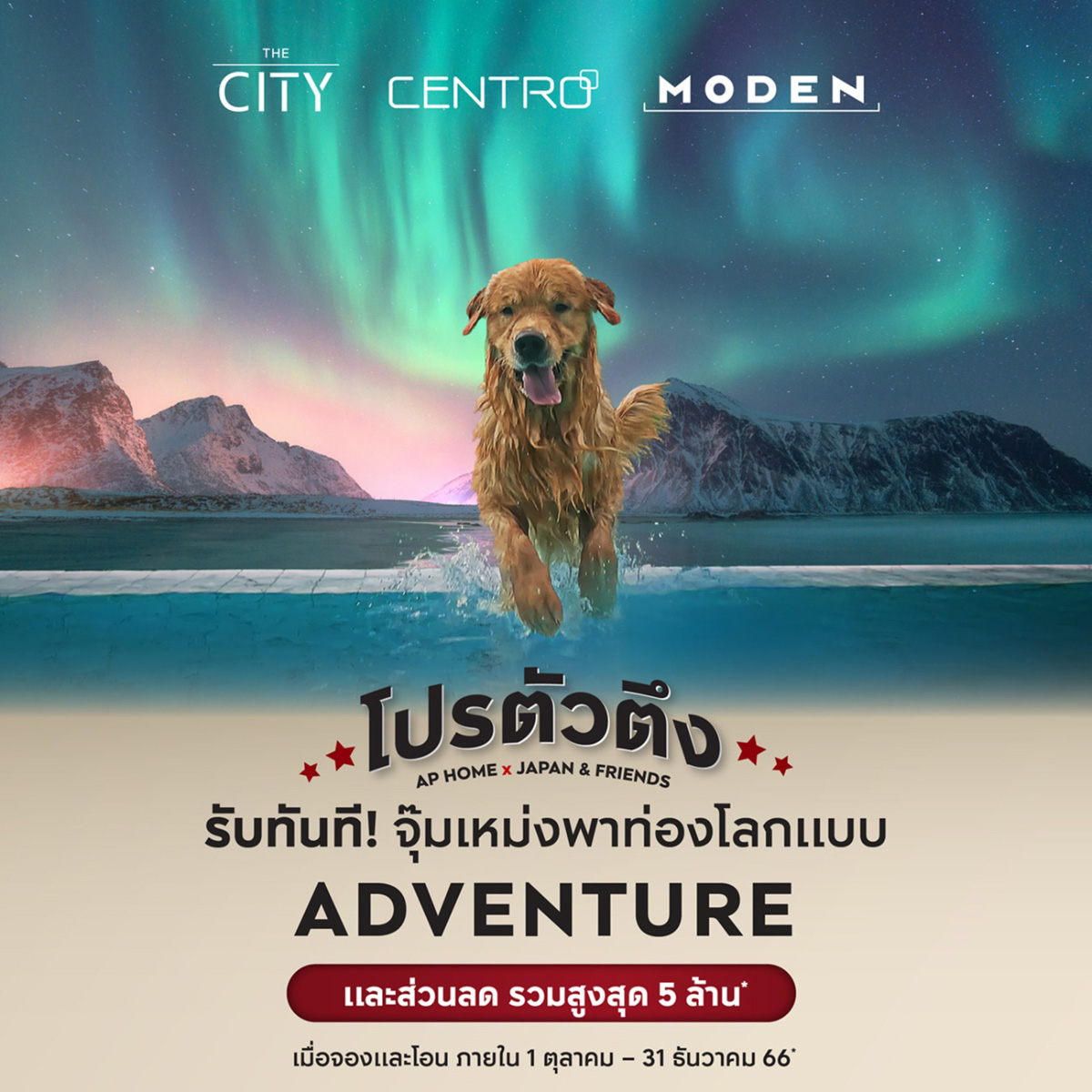 All the 42 projects* joining the campaign 'Pro Tua Tung - #Tung Nak Pai Pak Korn' come with a variety of home models to choose from, be it THE CITY offering single detached homes in the high-end segment on a minimum plot of 100 square wah with a functional area of 386-580 square metres and prices from Bht 10.9 million to Bht 45 million CENTRO offering modern-design single detached homes for family starters in the upper middle end of the market on a minimum plot of 50 square wah, with a functional area of 203-305 square metres and prices from Bht 4.59 million to Bht 15 million and the brand new brand MODEN offering newness-inspiring single detached homes for Gen Z on a minimum plot of 50 square wah with a functional area of 163-227 square metres and prices from Bht 5.36 million to Bht 9 million.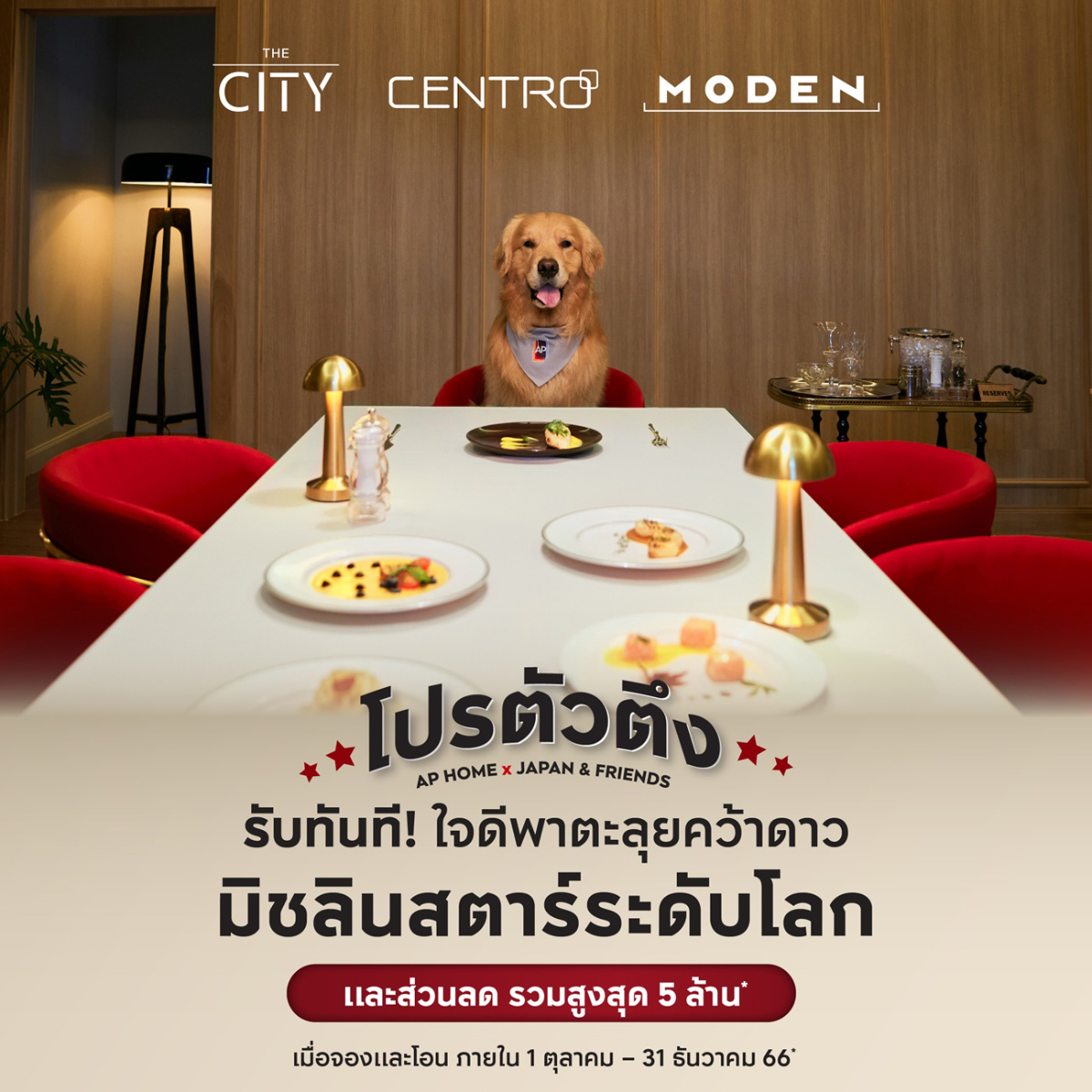 Campaign 'Pro Tua Tung - #Tung Nak Pai Pak Korn' gives away up to Bht 5 million of discount exclusively to those who book and have AP single detached homes transferred, now until 31 December 2023. Register for project visits and special privileges at.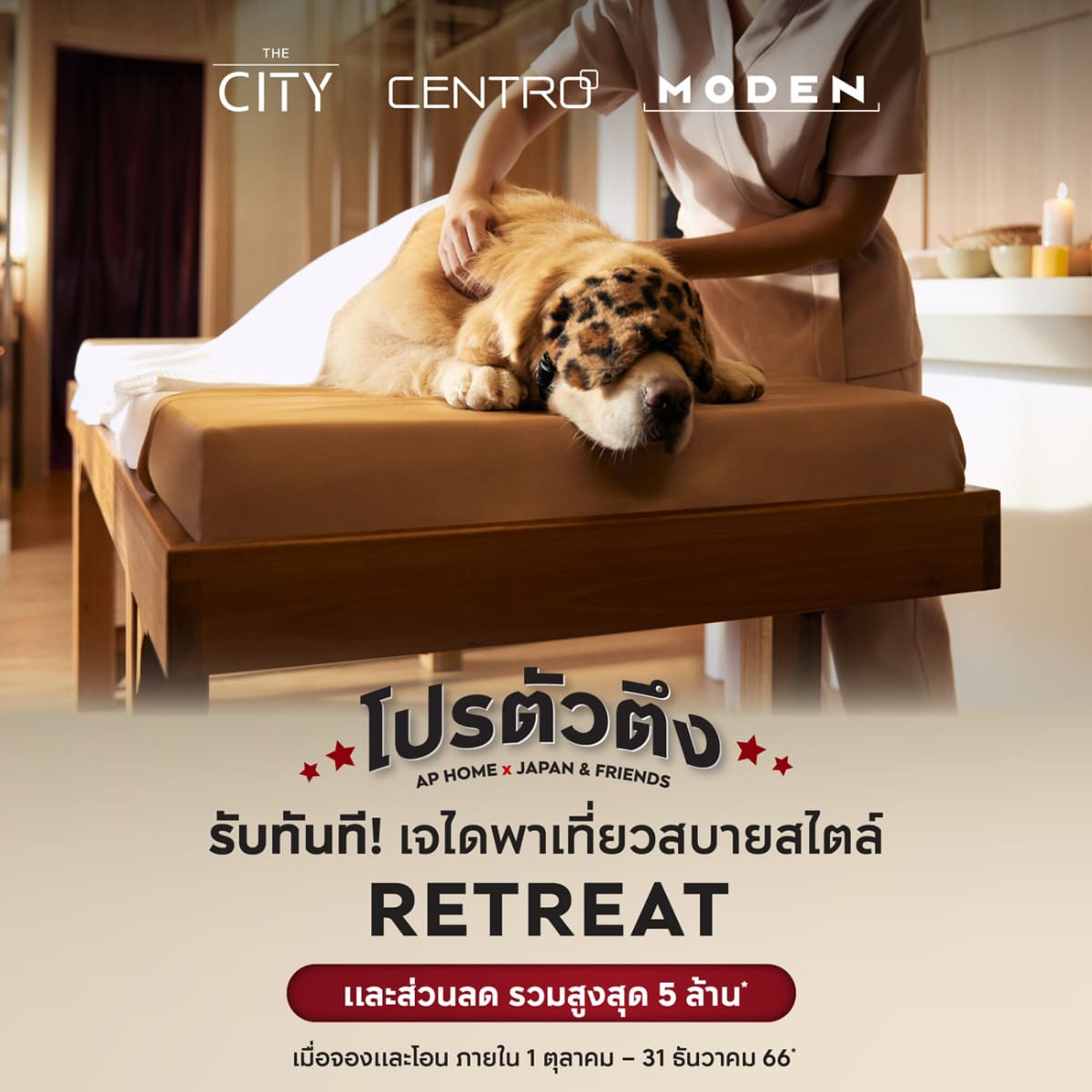 In addition, in the final quarter of 2023, AP Single Detached Home Business is planning to launch 11 new projects worth Bht 18,450 million around the country. For updates on all new single detached home, townhome and condo projects from AP in 2023, click https://apth.ly/APNewHome2023
APThai #ชีวิตดีๆที่เลือกเองได้ #APNewHome2023 #APThaiUpdate2023 #โปรตัวตึง #ตึงนักไปพักก่อน
AP Thailand – Cheevit Dee Dee Tee Lueak Eng Dai