THE BEST FIRST HOME
Pleno, a 2-storey premium townhome, standard quality by AP, is a contemporary design that combines exterior and interior areas seamlessly as one.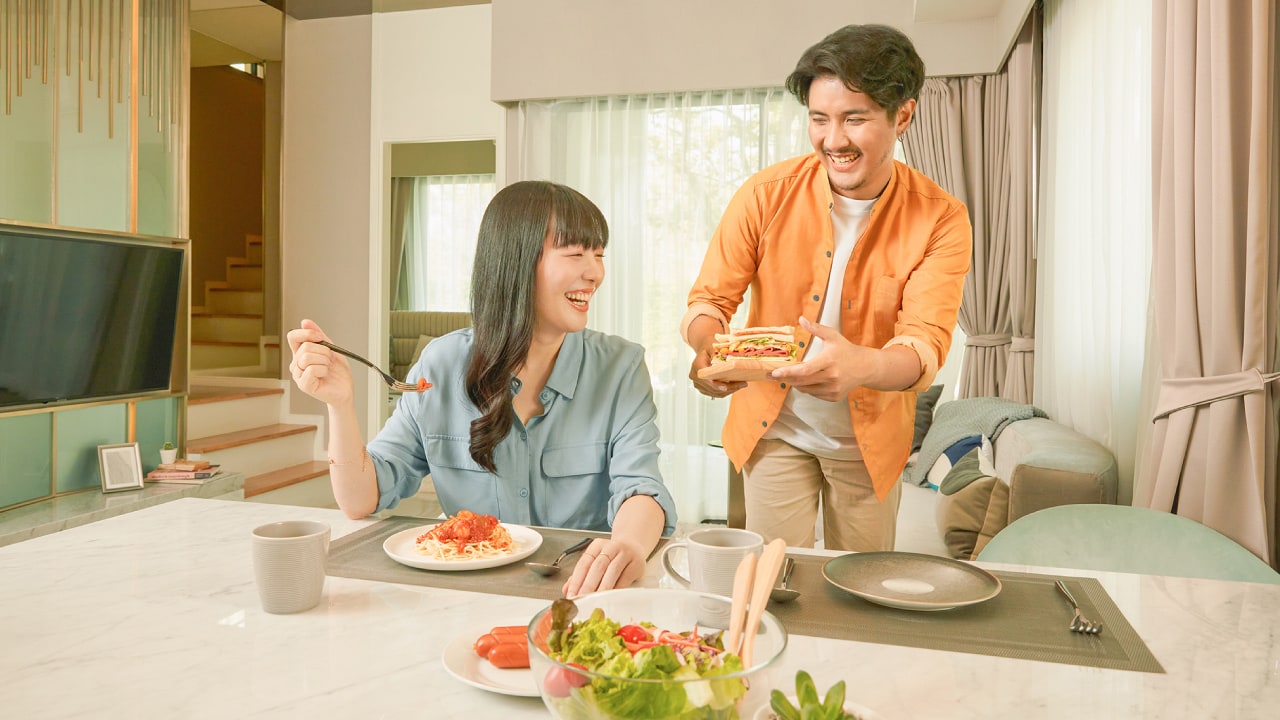 Your answer to start a perfect family
Pleno townhome is one of the design innovations of living space for new generation. The project's common area is extensive and well-proportioned as well as being attentive to details for every generation's living comfort and for a better quality of life every day.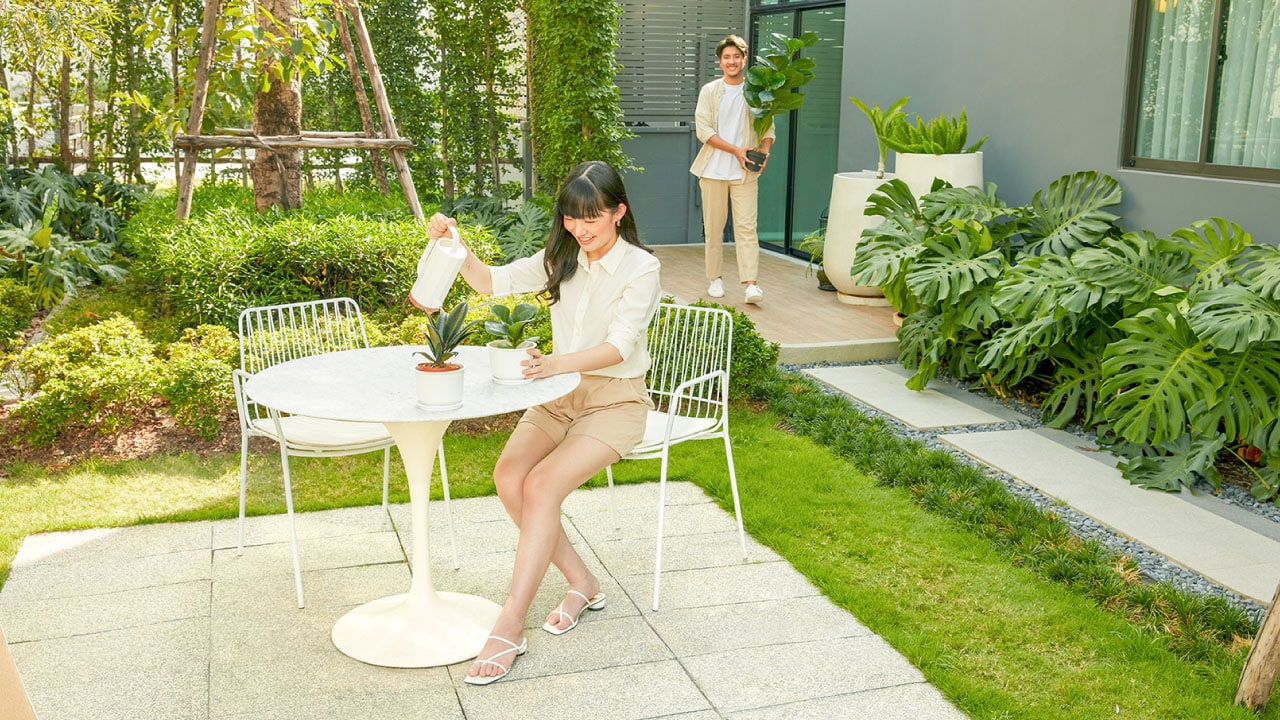 More than "Just a Home"
Its space design aims to bring every relationship closer and make them happy leading to build a quality society with utmost safety. Activity area has been designed to nurture stronger relationship among pleasant atmosphere on a vast green space.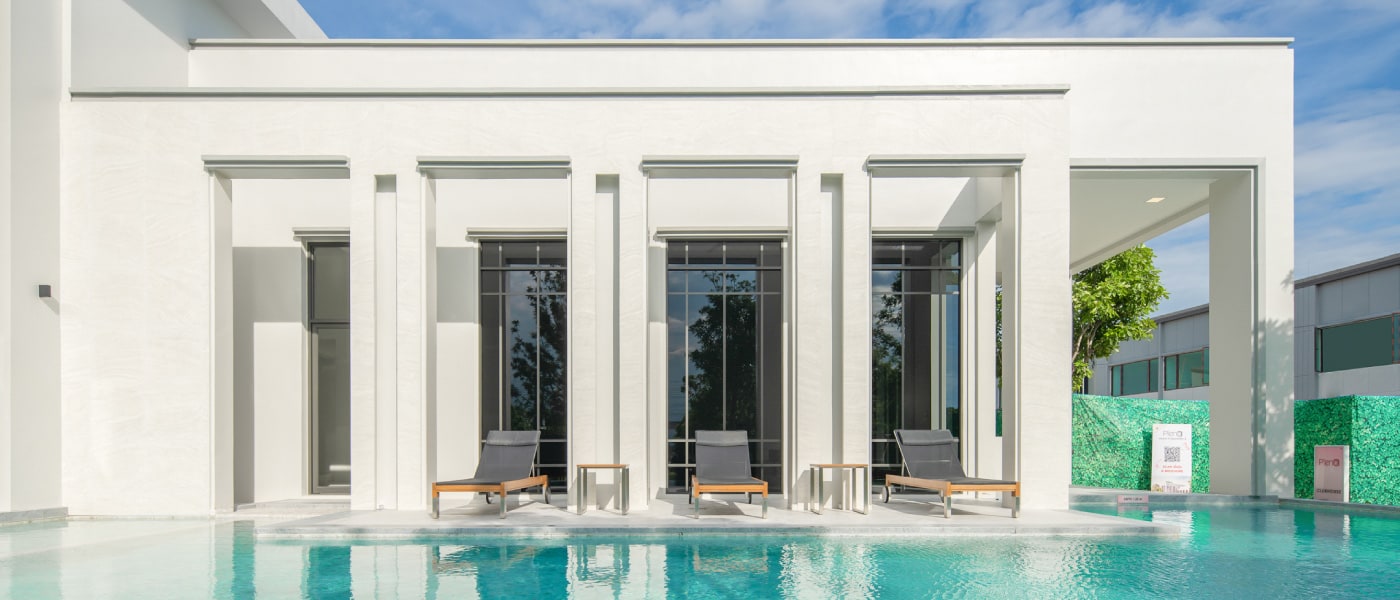 It's everything you've dreamed of
A designed clubhouse is the center to every leisure experience while exercise area is well-suited for every generation. Let make every moment of your living at Pleno, the greatest happiness of all.