CRAFTED FOR THE PRIVILEGED FEW
The Address, a premium luxury condominium brand by AP, is the height of your prestige life. Meticulously designed down to minute details under the concept "Crafted for the privileged few"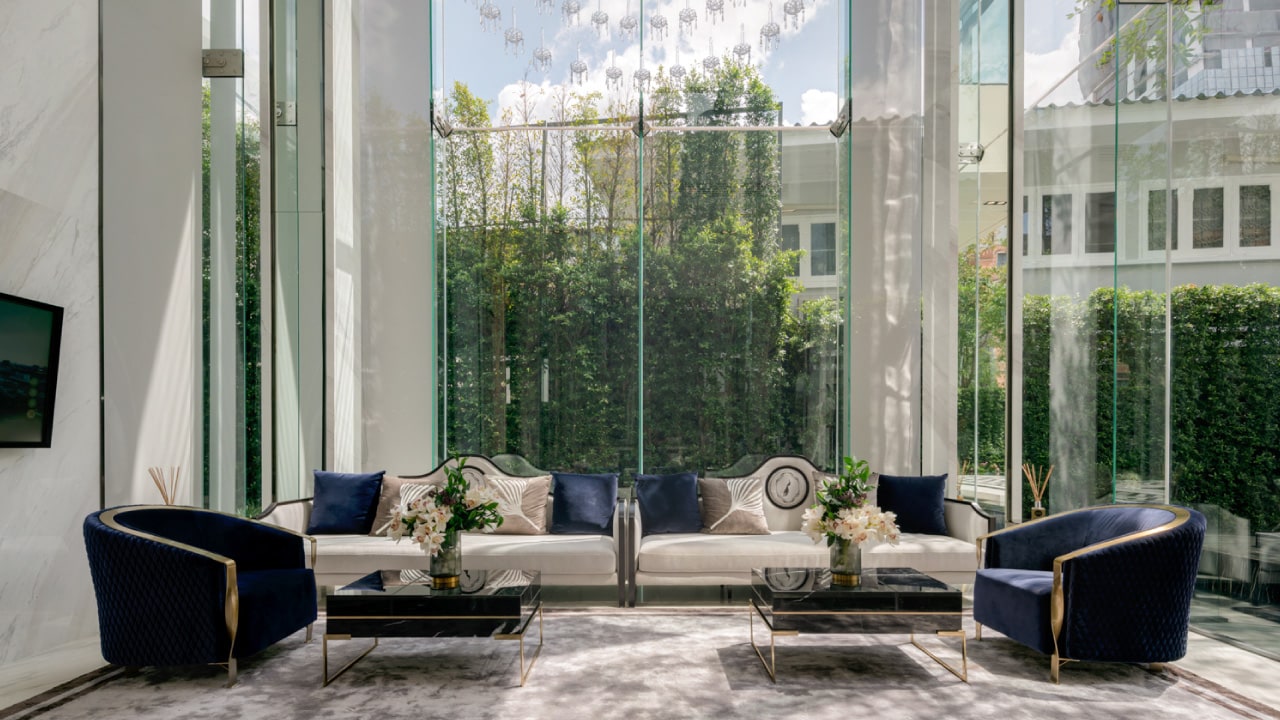 Elevates your privileged status
The distinct feature of The Address condominium has been inspired by the classic European Luxury fused with functional modern Thai design. From striking architectural form of the project's exterior to detailed interior design, The Address is the culmination of aesthetic expression. Every area is adorned with fineness materials carefully selected to reflect your discerning taste and unique identity.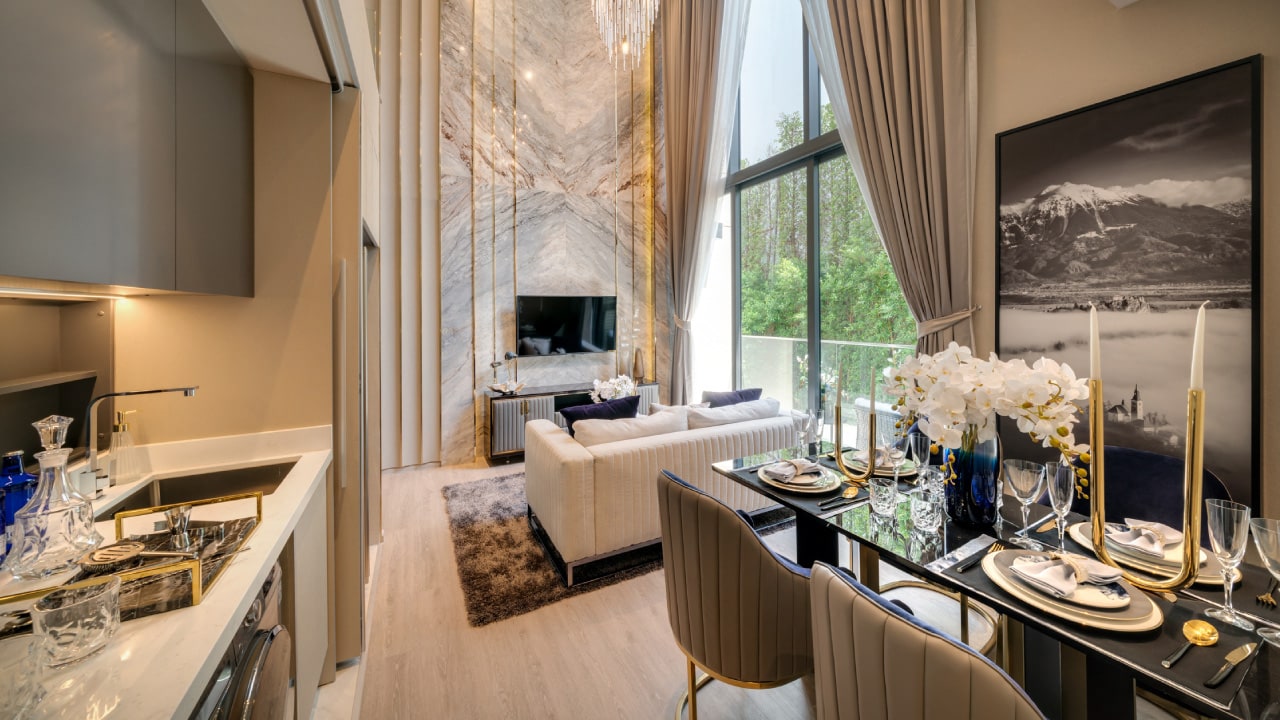 Panoramic and unobstructed view
The main design concept of The Address condominium is to provide panoramic and unobstructed view in every unit. At the same time, it provides unrivaled privacy for freedom to live the way you desire. Decorated with top-grade materials, the interior design is an expression of its owner's personal lavish taste.
Resort-like Ambience
The Address condominium has been designed to support your leisure activities among lush green nature by allocating ample green spaces throughout the whole property. In addition, common area imbues with a unique contemporary touch, resort-like ambience providing the utmost comfort during your daily relaxation or exercise.