Address
Moo 1, Highway 345, Lam Pho, Bang Bua Thong, Nonthaburi
Highway 345, Ratchaphruek Road, Kanchanaphisek Road, Chaiyapruek Road, Chaeng Watthana Road, Bang Bua Thong-Suphan Road, MRT Khlong Bang Phai Station, Si Saman Expressway, Taling Chan Expressway
Central Westgate, IKEA Bang Yai, Chic Republic, Crystal Chaiyapruek PTT, HomePro Ratchaphruek, INDEX Ratchaphruek, Lotus Bang Kruai-Sainoi, Thai Watsadu, Talat Bang Yai, 18 Cord Market
Singapore International School, Sarasas Witaed Ratchaphruek School, Sarasas Witaed Bang Bua Thong School, Denla Rajapruek School, Satit Pathum Thani School, Nonthaburi Wittayalai School, Pak Kret 2 Hospital, Kasemrad Inter Hospital, Kasemrad Hospital Rattanathibet, Bang Bua Thong Hospital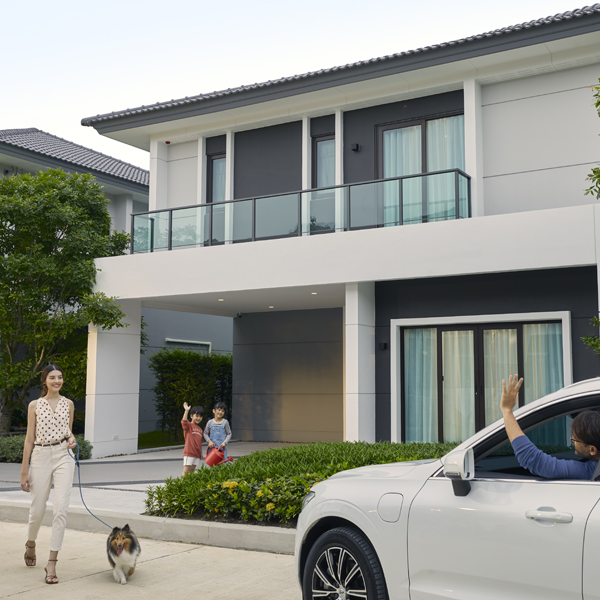 Fill happiness in every life in the house.
The detached house, based on the" Discover the new pleasures of life." concept, gives you peaceful and private living with the modern vibes that truly speaks of an urban and the new generation lifestyle. The fully facilitated clubhouse is at your service.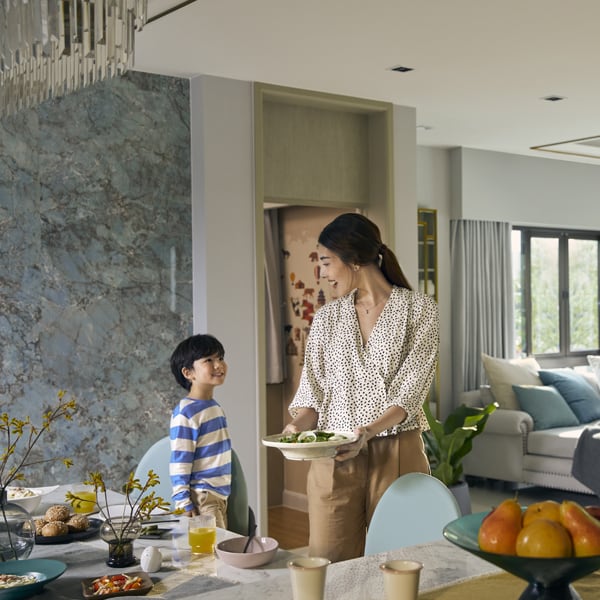 Superior location on Thailand Route 345
The future prime location on 345 highway connects to 3 main routes: Ratchphruek, Chaeng Wattana and Bang Bua Thong with nearby lifestyle facilities such as Central Plaza Westgate, IKEA, The Crystal PTT, Denla school and Pak Kred hospital.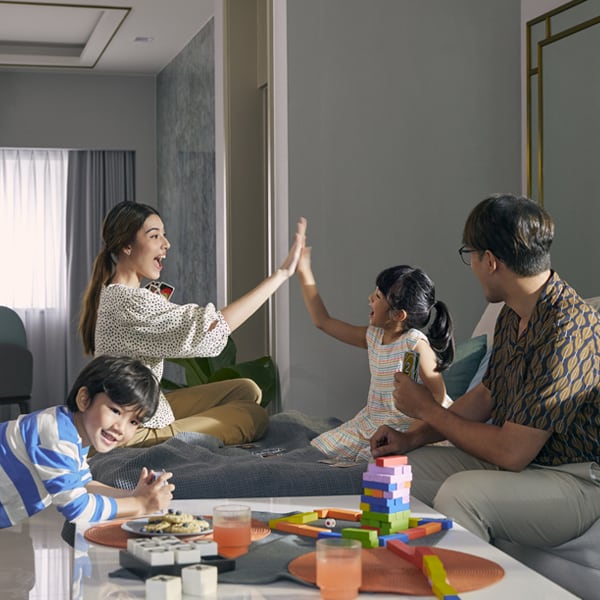 Inspires Life's Possibility
Every first step, every chapter in life begins at home, the place of inspiration of living where happiness and joy are shared among a family. Let your home be a place filled with love and laughter.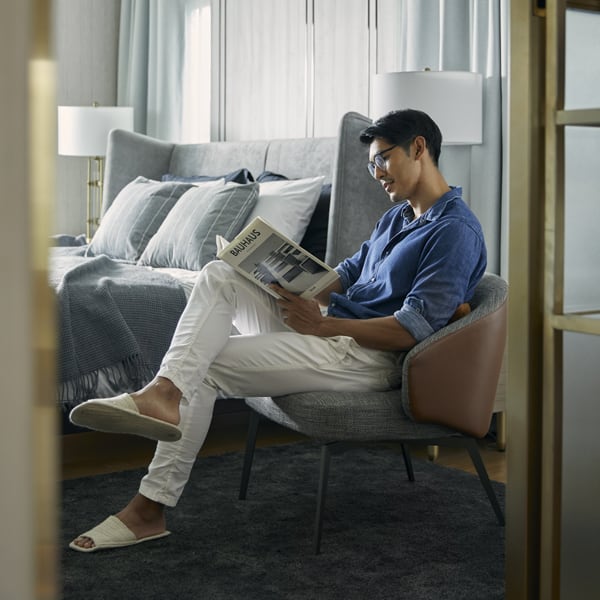 Flexi-Living Rooms
The family activities in a home are not that fixed and strict. Living areas are arranged in many corners of a house so all can enjoy their shared areas as well as their cozy private spots.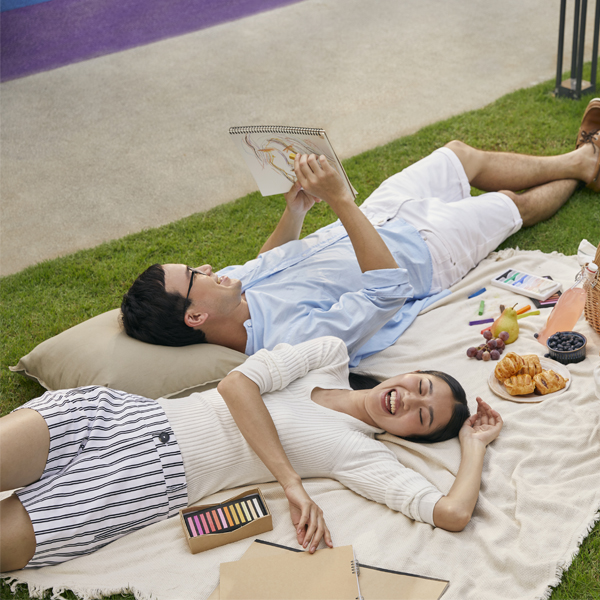 Your Own World
More than just a bedroom, the master bedroom is your private world, with its own living area which is for you to unwind and get away from it all.
Project Area

42-1-13.03 Rais

Unit type

2-Storey Detached House

Living Area

154-274 Sq.m.
The beautiful clubhouse is designed to be friendly and functional. Centro Club is cladded with the sleek looking facade that helps let the light in while keep your privacy, for your ultimate leisure.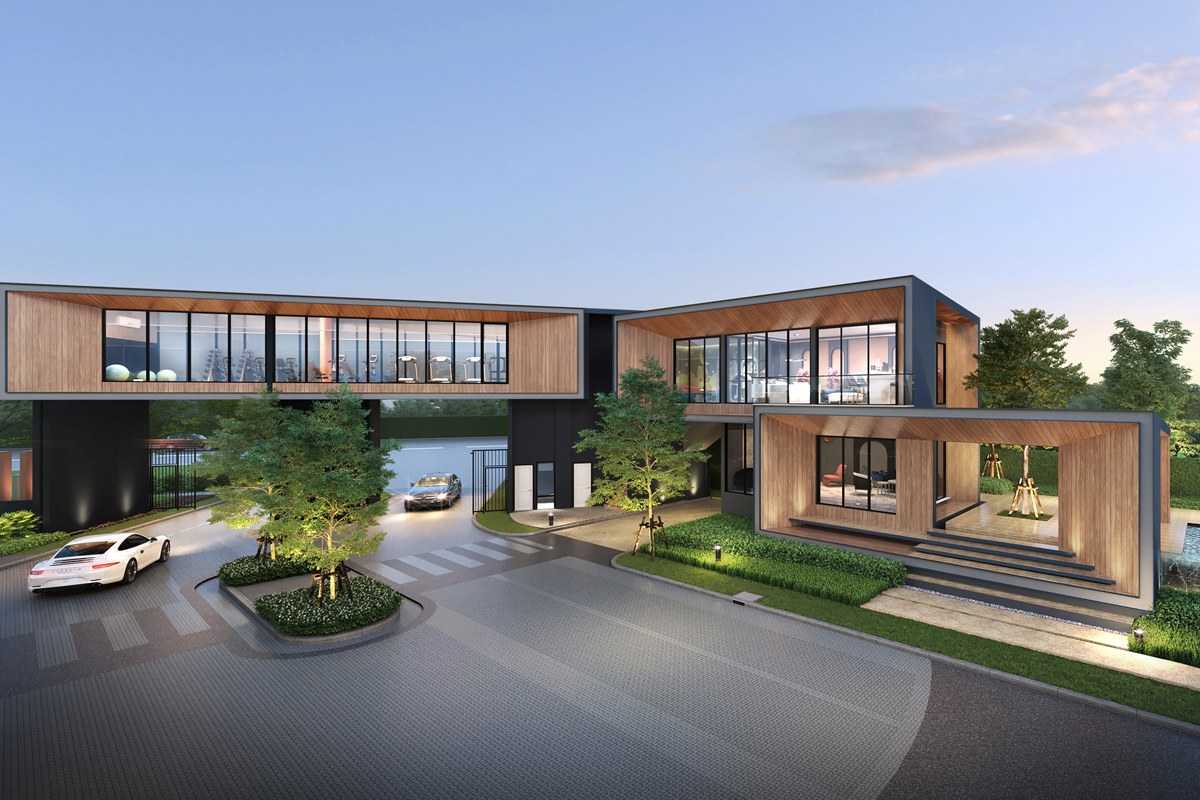 Elevated Fitness Room & Kid's Room
The swimming pool, the gym and the playroom become the place for healthy and happy time you can spend with your family. The specially designed space is perfect for leisure activities.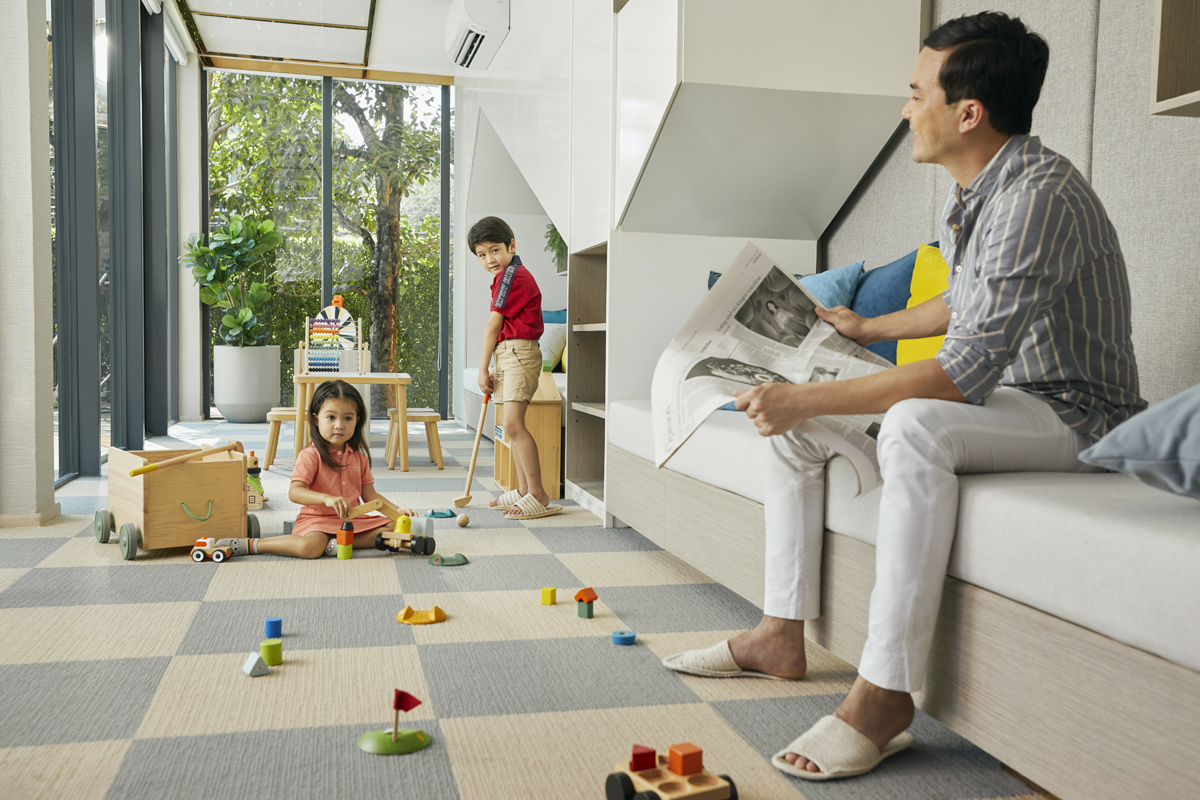 The inspiring interior of the lounge-style space is designed to help unleash your creativity and accommodate all your tasks at hand. Peaceful and private space is also perfect to welcome an important guest.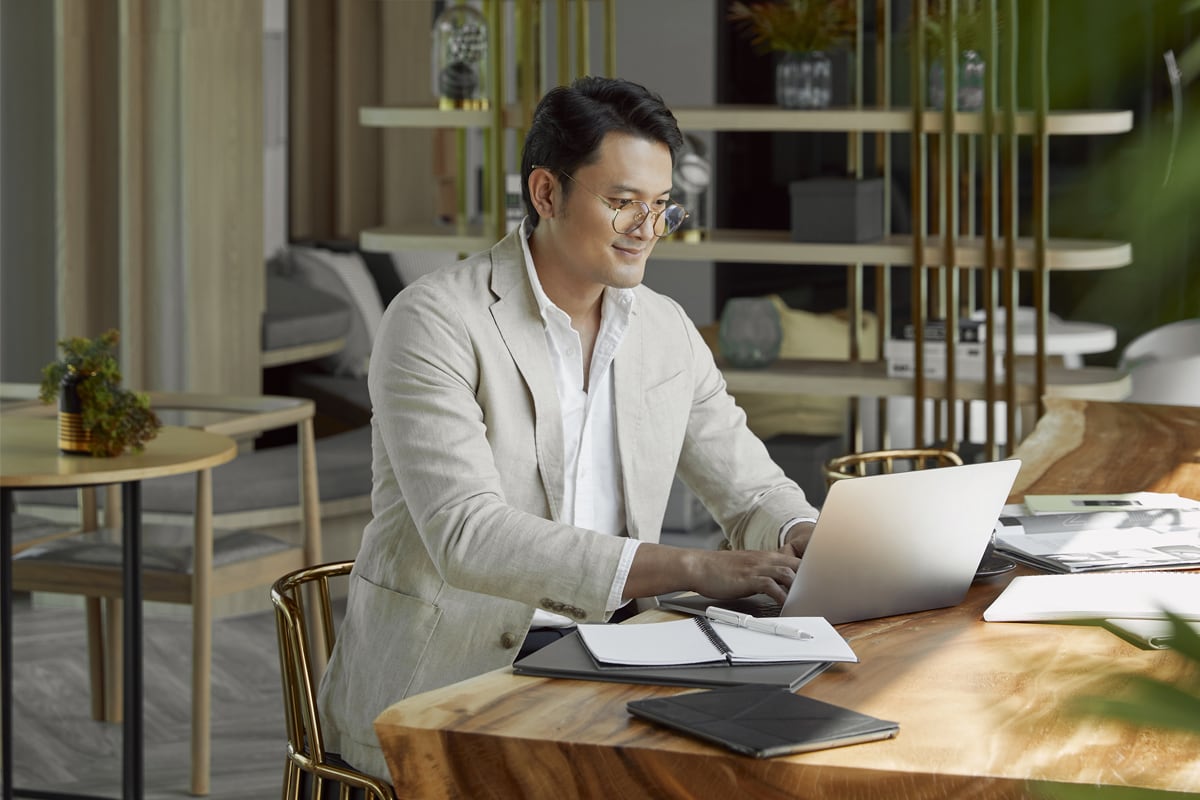 The project's large garden is the place your and your family can relax and be at leisure. It's perfect for a brisk morning walk or a slow evening stoll, among big trees' shade and greenery.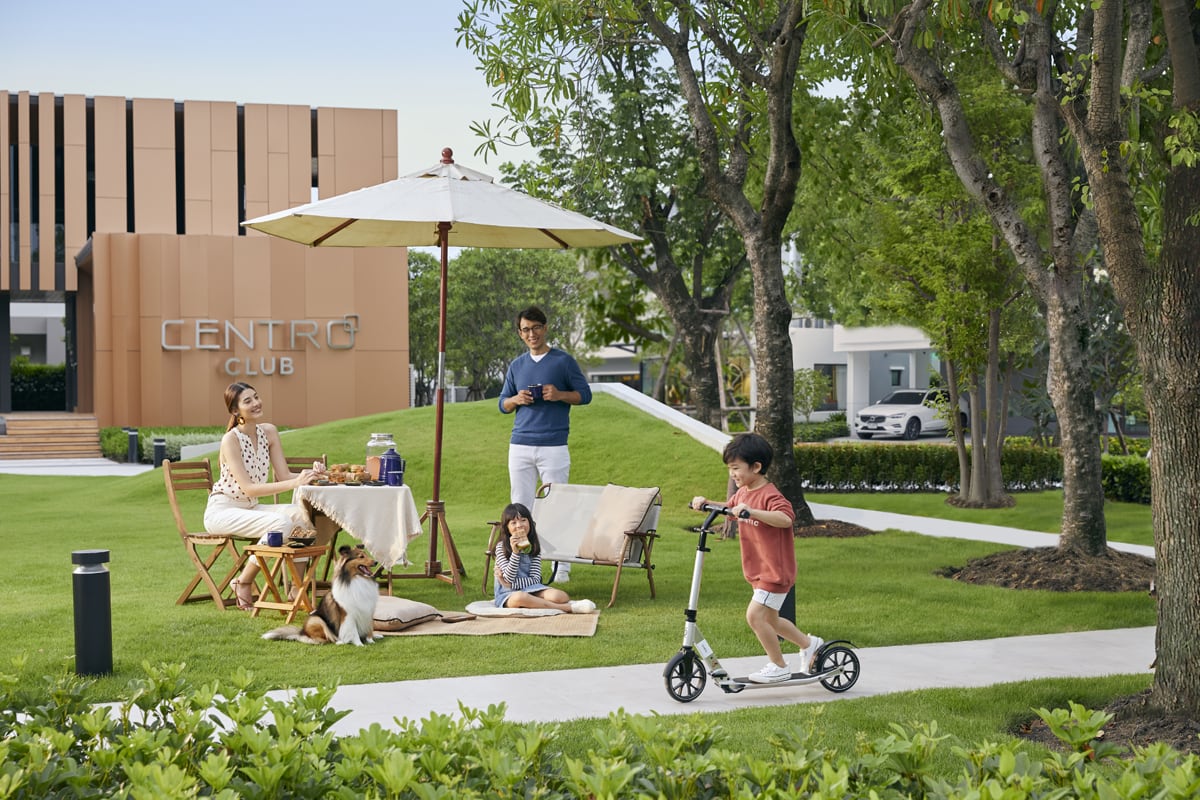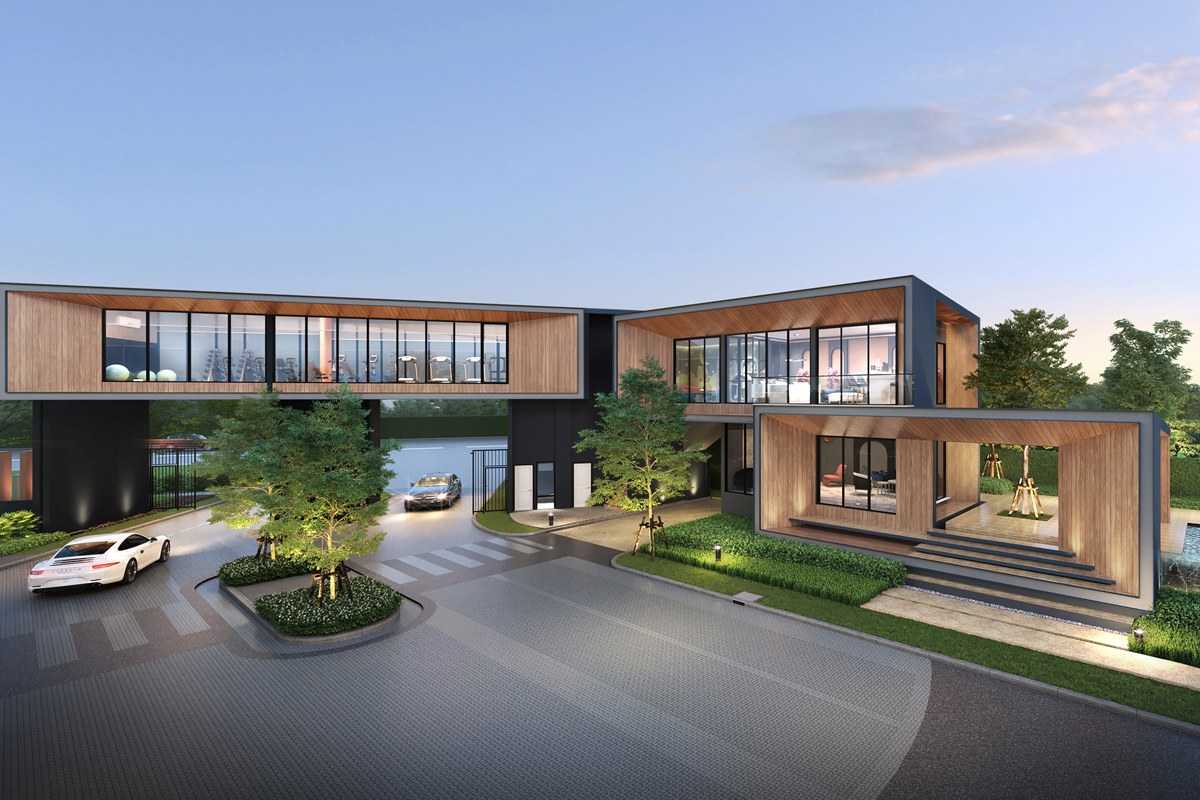 Floor plan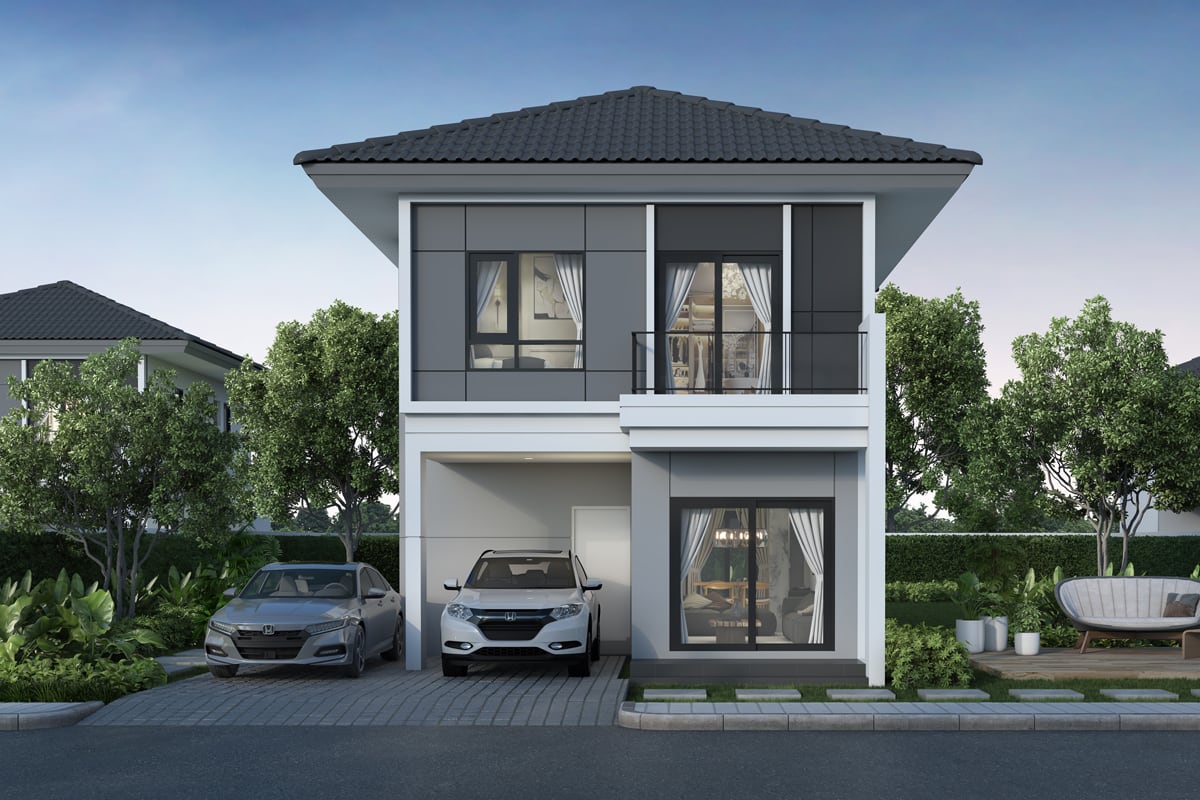 บ้านเดี่ยว 2 ชั้น
พื้นที่ใช้สอย 154 ตารางเมตร
3 ห้องนอน 3 ห้องน้ำ
1 ห้องนั่งเล่น
ที่จอดรถ 2 คัน (ในร่ม 1 คัน)
Promotion
Promotion

"โปรตัวตึง #ตึงนักไปพักก่อน
รับแพ็กเกจท่องโลกแบบห้าดาวและส่วนลด รวมสูงสุด 5 ล้าน*
จองและโอนบ้านเดี่ยว ภายใน 31 ธ.ค.นี้
รับโปรจัดเต็มส่งท้ายปี!!
✅ แพ็กเกจท่องเที่ยวสูงสุด 1 ล้าน*
✅ ส่วนลดสูงสุด 4 ล้าน*
✅ ฟรี! ค่าใช้จ่ายวันโอน 
✅ ฟรี! แอร์+ม่าน* 
-------------------------------------------------------------------
บ้านเดี่ยวติดถนนใหญ่ 4 นอน 5 น้ำ 3 จอด
ทำเลติดทางหลวง345 เชื่อมต่อ ราชพฤกษ์ เพียง 5นาที* ใกล้ทางด่วน และ MRT
พิเศษ! เริ่ม 5.99 – 12 ล้าน*
ข้อเสนอสุดพิเศษ! เพียงลงทะเบียนทัก LINE เพื่อรับสิทธิพิเศษอีกมากมาย
*เงื่อนไขเป็นไปตามที่บริษัทฯ กำหนด บริษัทฯ ขอสงวนสิทธิ์ในการเปลี่ยนแปลงเงื่อนไข หรือยกเลิกได้ โดยไม่ต้องแจ้งให้ทราบล่วงหน้า
REGISTER FOR EXCLUSIVE PRIVILEGES