THE CITY Boromarajonani-Thawiwatthana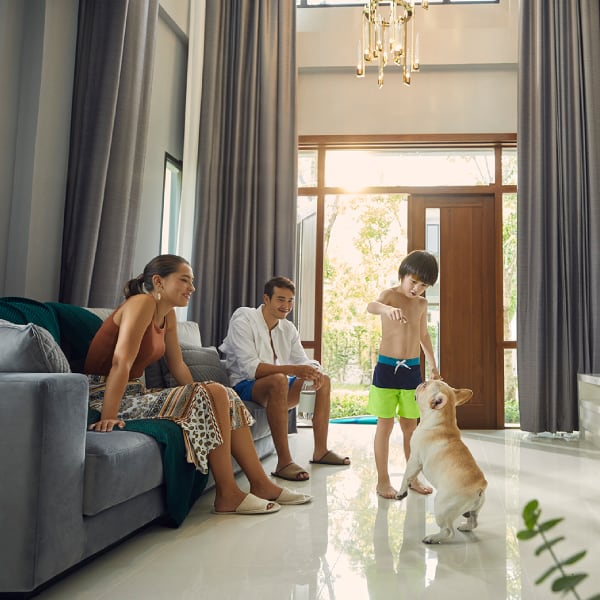 Where Function Meets Luxury
The modern-luxury-style house's function can be adapted to fit a family's lifestyle, suitable for a young family up to a big one with three generations. It's in the peaceful and convenient future-prime area of Boromaratchachonnanee.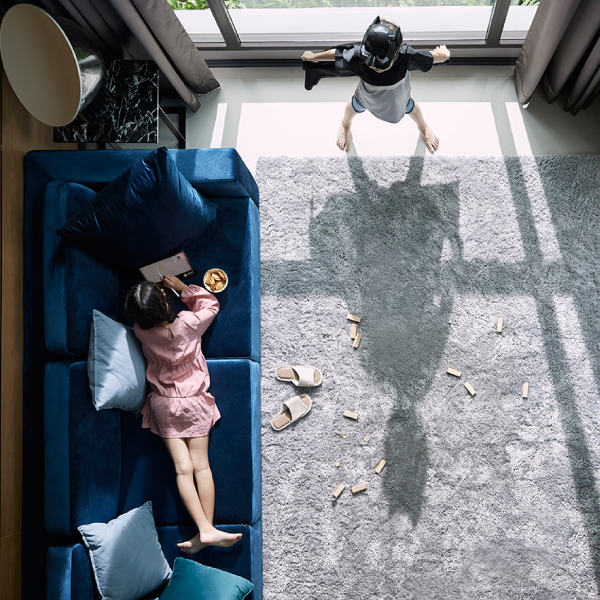 Borommaratchachonnani-Thaweewattana area
The luxe house's on Borommaratchachonnanee and Liab Klong Thawi Watthana rd. is easily connect to Kanchanaphisek, Phutta Monthon, Ratchaphruek and Si Rat expressway. It's near Central Salaya, Salaya hospital and Mahidol University Salaya.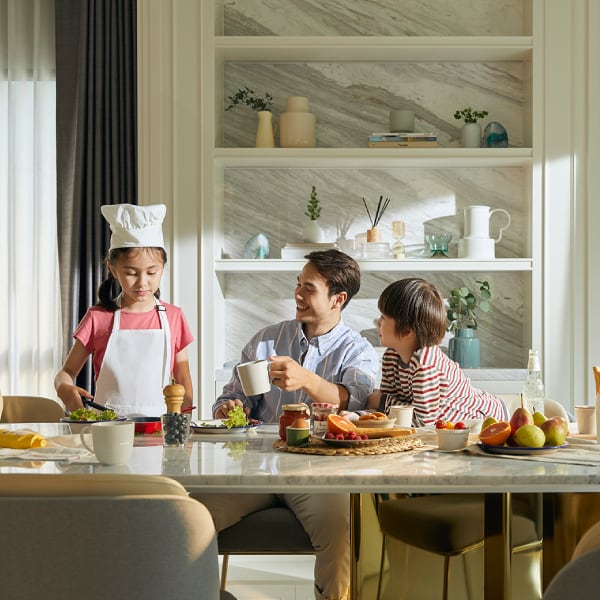 Living that Connects with Family
For every resident, the 'living room' can be much more. A number of multi-purpose living areas are there for the residents, so family members of all ages can comfortably connect their happiness no matter where they chose to be.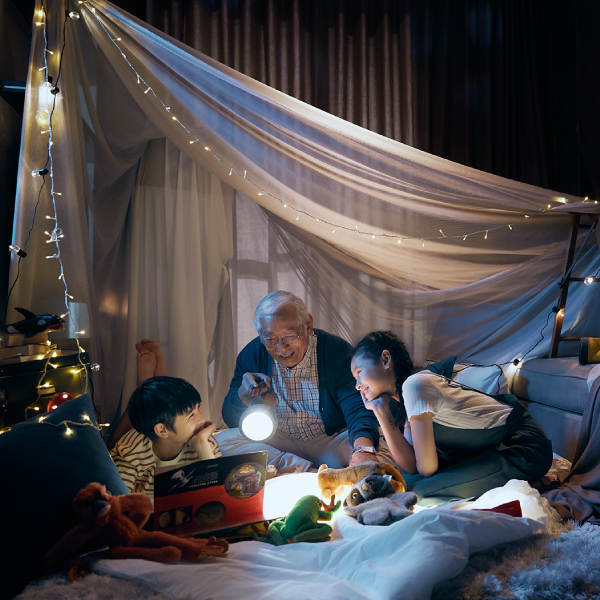 Dining that Connects to Greenery
The dining room is designed for both cozy family gathering and entertaining in style. The open plan connects the kitchen to the main living room. The gorgeous natural light and the private garden view delightfully compliment each meal.
Project Area

32-1-35.26 rai

Living Area

225 - 375 Sq.m.
The vast and modern-style clubhouse designed to serve total living. Its streamlined form and versatile function work together in every detail. Should it be work, meeting, party or weekend family chill-out, this is the place.
The multi-purpose room is fully equipped for full-option of entertainment, with big and inviting sofas. The private screening room is for family entertainment's better viewing experience.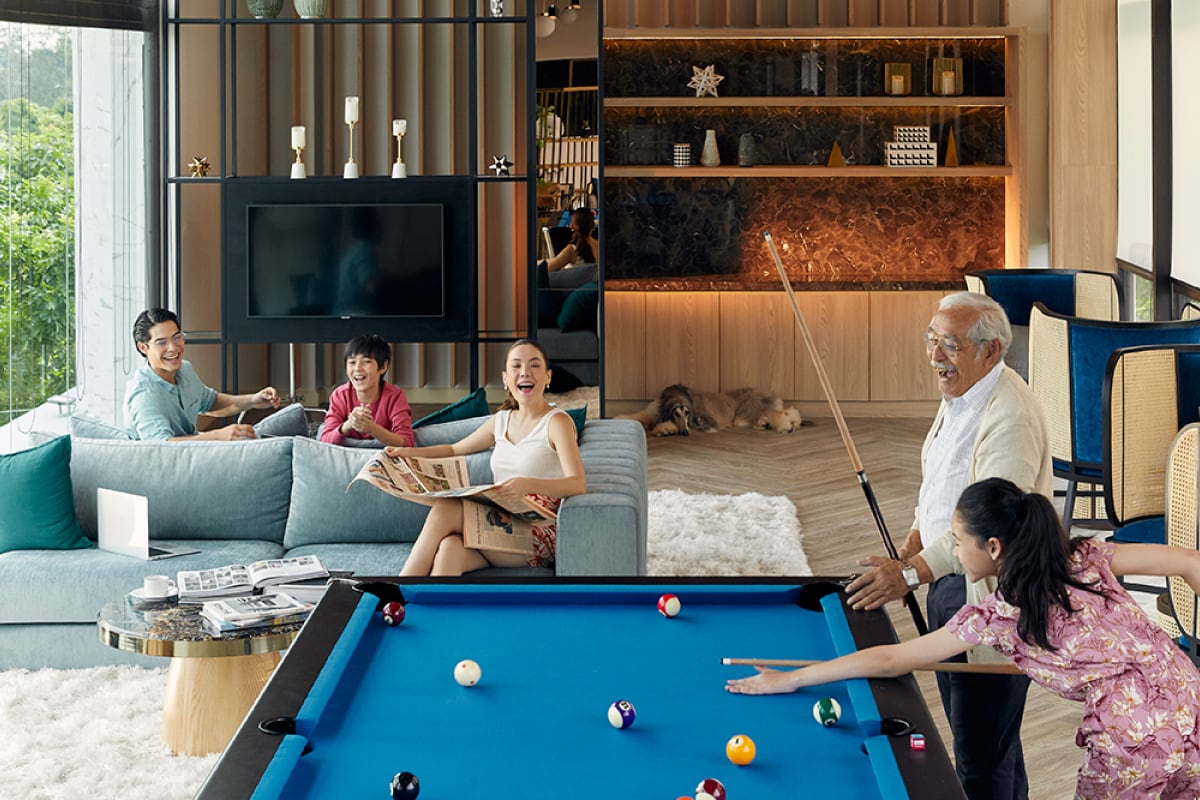 With spacious interior and floor to ceiling windows to green panoramic view, the gym is fitted out with selected equipment; treadmills, stationary bikes, weight training gears and muscle training machine.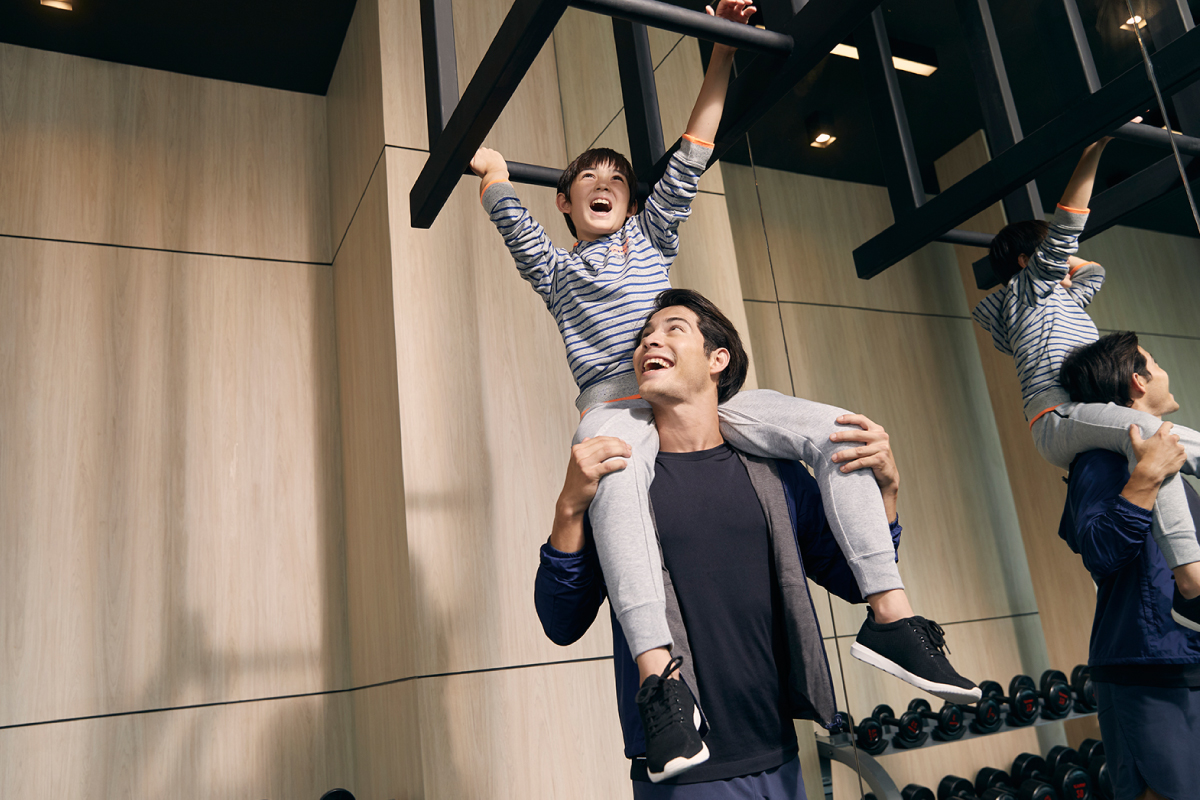 The healthier salt-system pool, with a separate kids' pool, is perfect for all. Swimming and spending family time among natural set-up is a real bliss.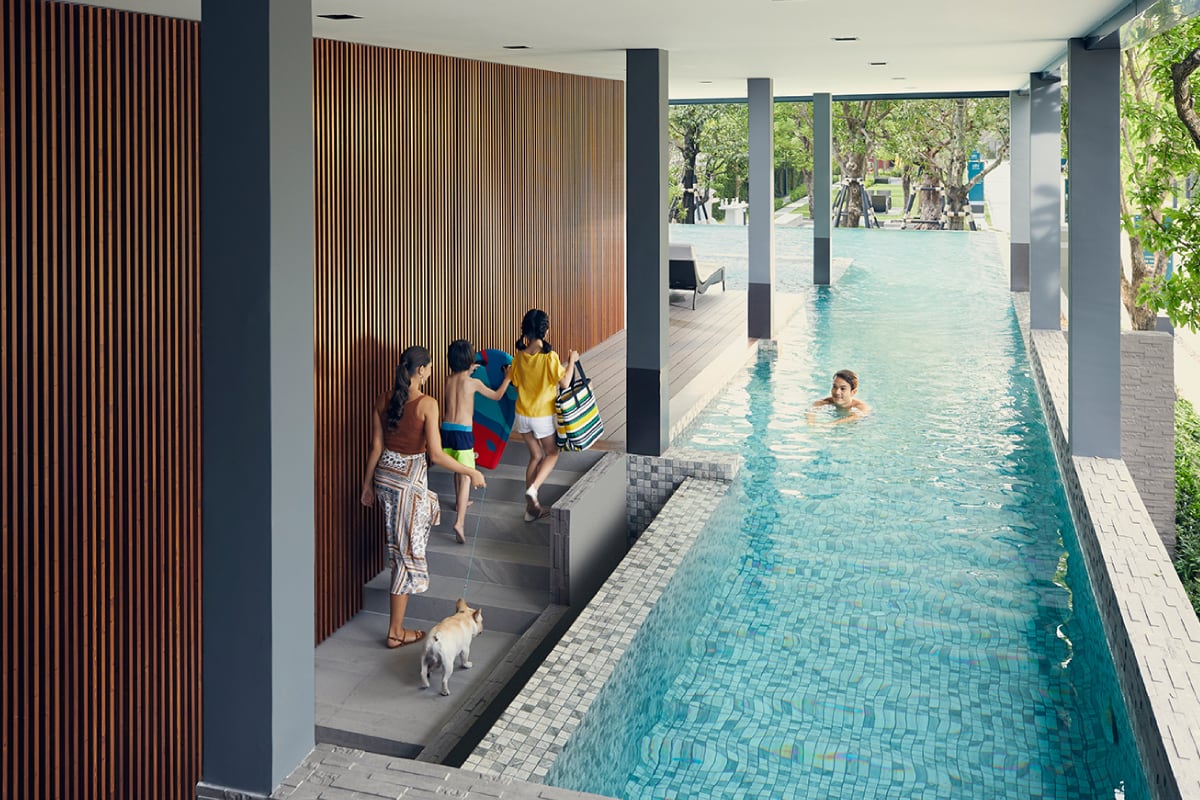 The area of greenery is there for your working out sessions and chill time. Wonderful large plot of big trees and the stylishly designed small gardens bring peace and joy to the family surrounding.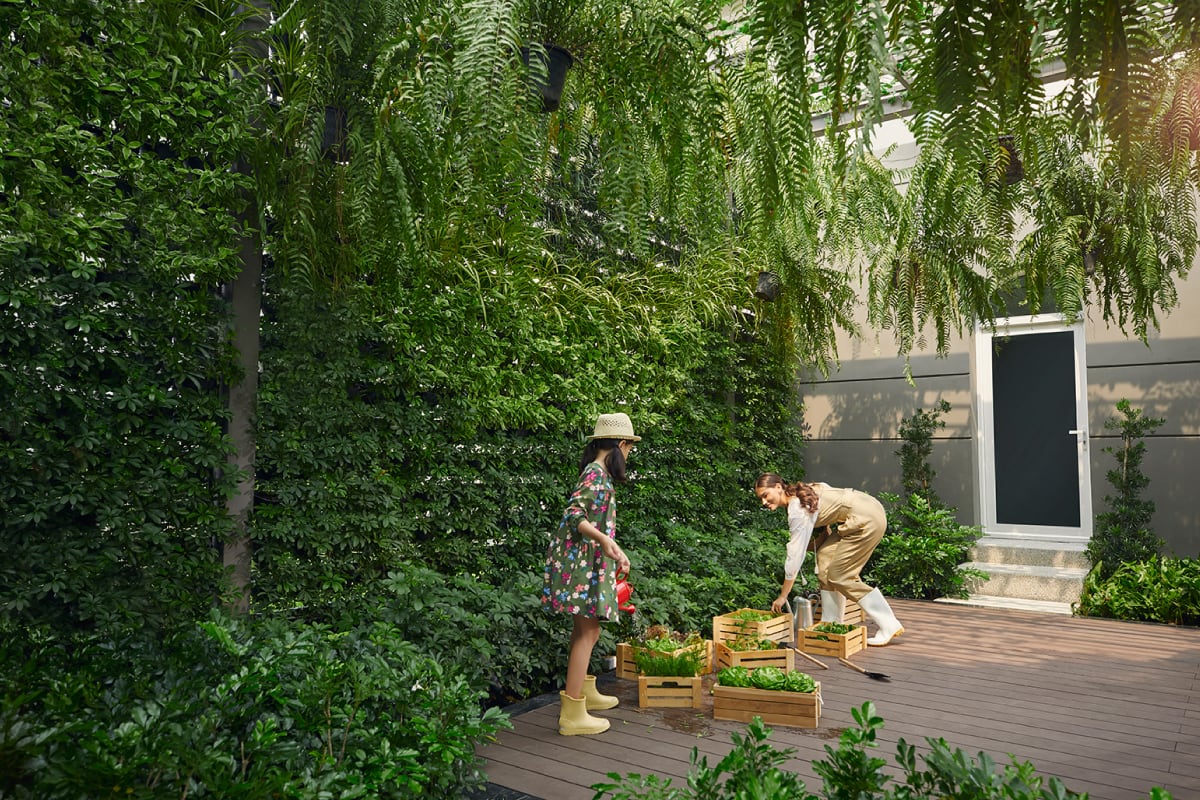 Address
Soi Borommaratchachonnani 78, Sala Thammasop, Thawi Watthana, Bangkok
Borommaratchachonnani road, Phutthamonthon Sai 4 road, Borommaratchachonnani elevated highway
Central Salaya, Chinatown Salaya, Makro Salaya, Brio Mall Phutthamonthon Sai 4, Foodland Phutthamonthon, Mahidol Wittayanusorn School, Kasinthorn Academy School, Mahidol University, Bangkok Universitity Thonburi
Mahidol Salaya Hospital, Thonburi 2 Hospital, Kanchanaphisek Medical Center
Floor plan
Promotion
Promotion
The City บรมราชชนนี - ทวีวัฒนา

บ้านหรู 4 นอน 4 น้ำ พร้อม Double Volume บนที่ดินใหญ่ 120 ตร.ว.
ทำเลบรมราชชนนี ใกล้จุดขึ้น-ลงทางคู่ขนานลอยฟ้าบรมฯ เริ่ม 12.9-15 ล้าน*
ลงทะเบียนรับส่วนลดพิเศษ 200,000 บาท*
พร้อมโปรฯ 'THE GREATEST DEAL' ยกทัพ จัดใหญ่ จัดเต็ม ตลอดเดือน ต.ค.นี้
✓ ลุ้นรับทองคำรวมกว่า 300 บาท*
✓ ลดสูงสุดกว่า 2,000,000 บาท*
✓ ดอกเบี้ยพิเศษ 2.32%* นาน 3 ปี*
✓ ฟรีทุกค่าใช้จ่าย ณ วันโอน*
✓ รับเฟอร์นิเจอร์แบรนด์ดังไปแต่งบ้านได้จัดเต็ม!
ทั้ง MUJI, IKEA, SB Furniture และ อื่นๆ สูงสุดกว่า 200,000 บาท*
REGISTER FOR EXCLUSIVE PRIVILEGES