THE CITY Ratchapruek-Pinklao
Address
Bangkruai- Sainoi road, Bang Krang, Mueang Nonthaburi, Nonthaburi
Si Rat Expressway, Ratchaphruek road
Central Westgate, The Crystal Ratchaphruek, The Walk Ratchaphruek, HomePro Ratchaphruek, Plus Mall, Chao Phraya Market, Triam Udom School, Nonthaburi, Debsirin Nonthaburi School, Denla International School, Denla Kindergarten Rama 5
Kasemrad Hospital Rattanathibet, Thonburi 2 Hospital, Eye Ear Nose Throat Hospital, Chaophraya Hospital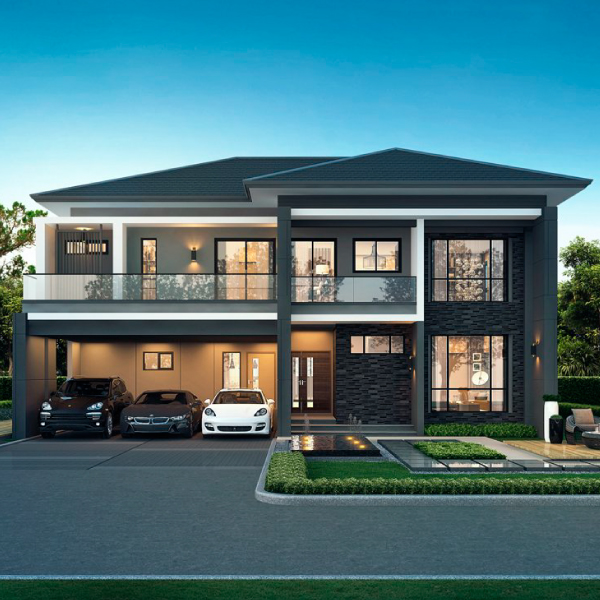 Where Function Meets Luxury
The modern-style luxurious house with an extra frontage is the perfect answer to medium-to-large families who seek comprehensive living solutions with comfort among greenery.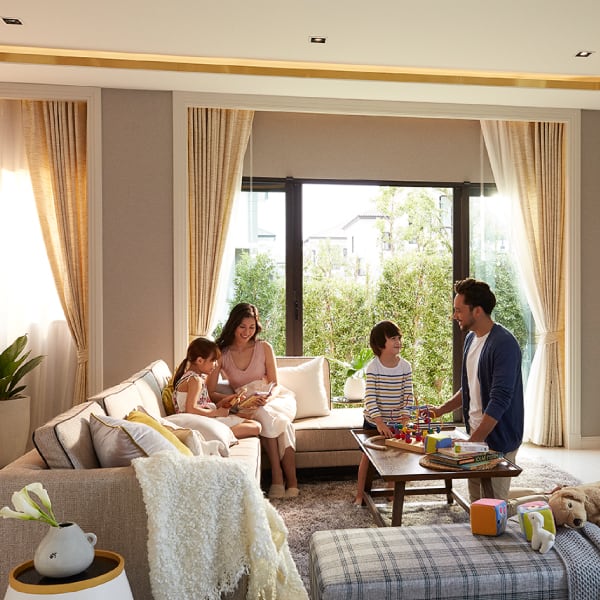 Ratchaphruek-Pinklao area
The luxe house is next to Ratchaphruek rd., with easy downtown links via roads like Rattanathibet, Kanchanaphisek, Rama 5 and Pinklao. It's close to Si Rat-Outer Ring road, Bang Phlu MRT, and Central Westgate, The Walk, Thonburi 2 hospital.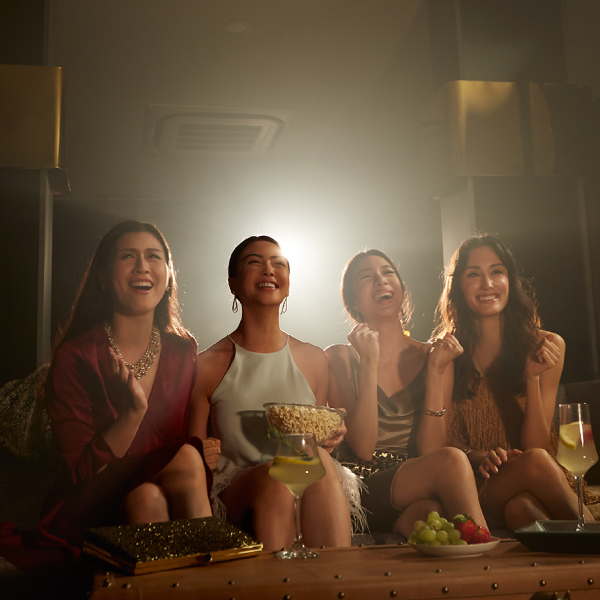 Luxury of Work-Life-Balance
For us, a 'home' is the living space that welcomes all happiness to reside. It strikes the perfect balance between work and living.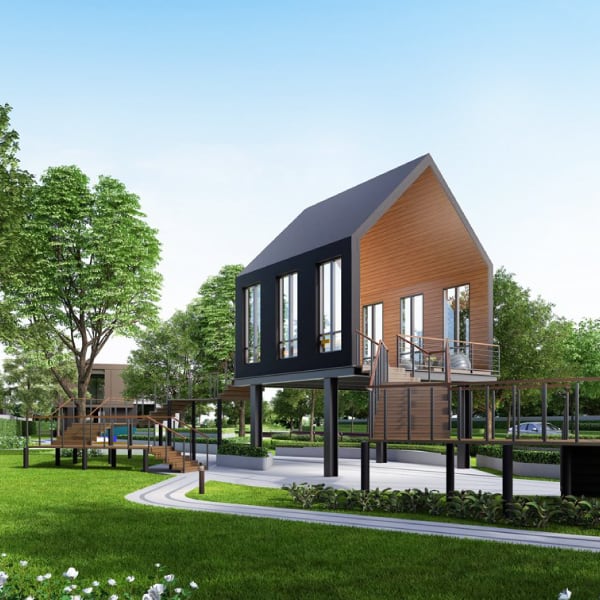 Luxury of Functionality
Whether you are a couple or a young family with a little one, our living room is designed to meet all your needs. Our multiple living space connects all family members while maintaining their privacy.
Living Area

262 - 309 SQ.M.
Elegant contemporary-style clubhouse speaks of the project's sophisticated identity. It's designed to meet all your functional demands. Whether it be work, meeting, party or weekend family chill-out, this is the place.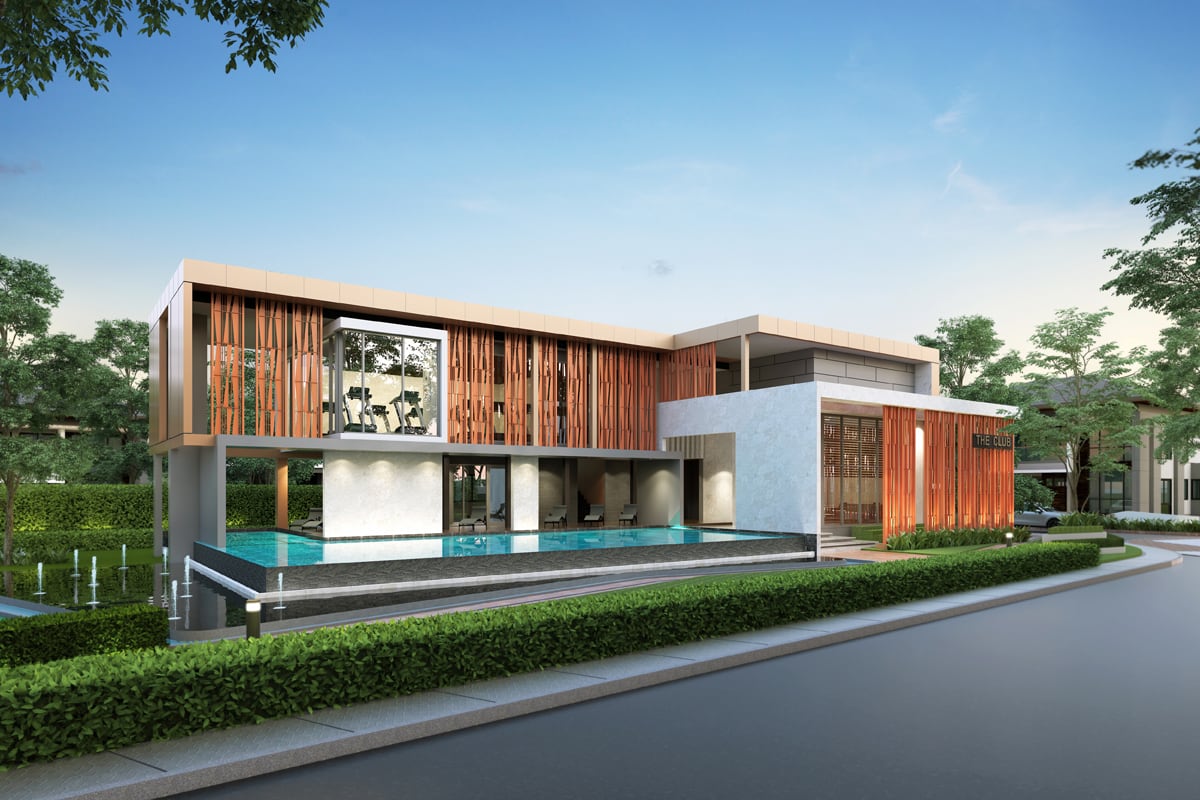 Lounge & private meeting rooms
The co-working space is there to make your work easier. You can get jobs done even if you are not physically in the office. The furniture can be easily rearranged for work, casual and proper meeting.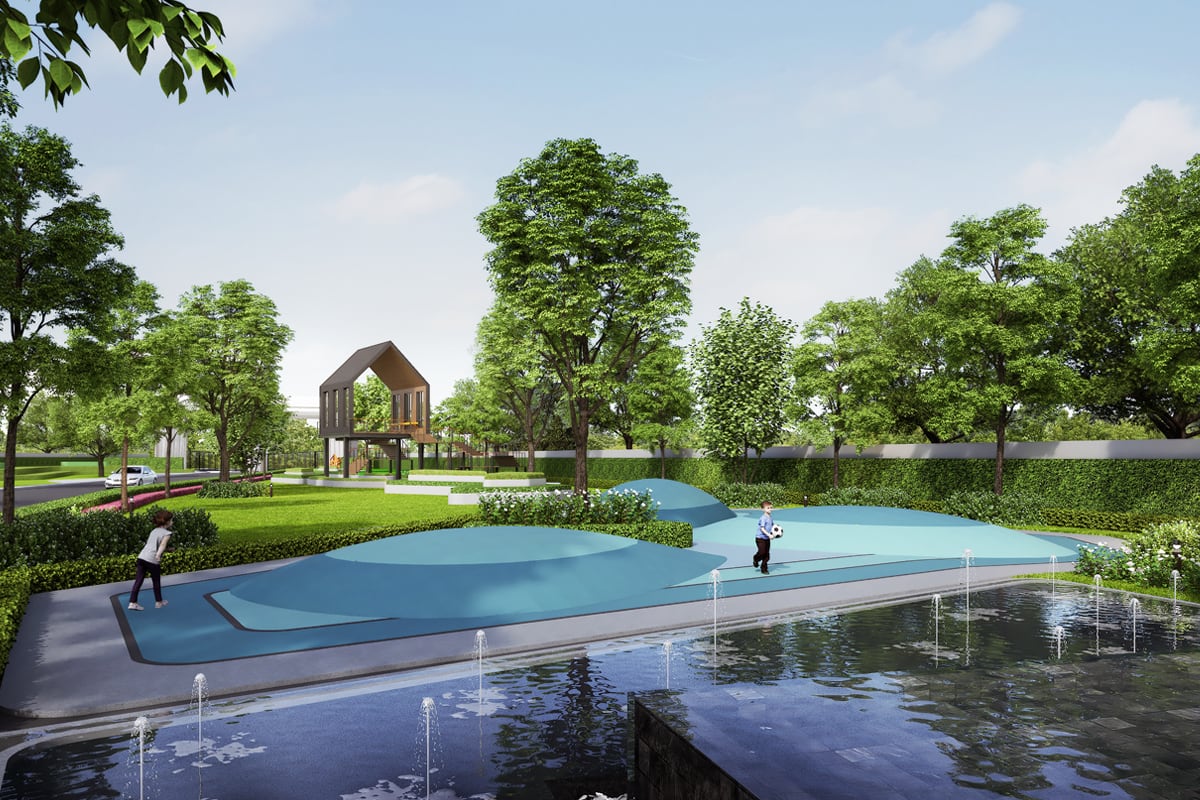 ห้องอเนกประสงค์ภายใน The City Club รองรับกิจกรรมสนุกๆ ทุกรูปแบบ ครบครันทั้งโซฟากว้างขวางนั่งสบาย โต๊ะพลู และอุปกรณ์เพื่อความบันเทิงทันสมัย พร้อมห้องฉายหนังส่วนตัวจอขนาดใหญ่เพิ่มอรรถรสในการชมภาพยนตร์ของทุกคนในครอบครัว
Cinema Room & Pool Salon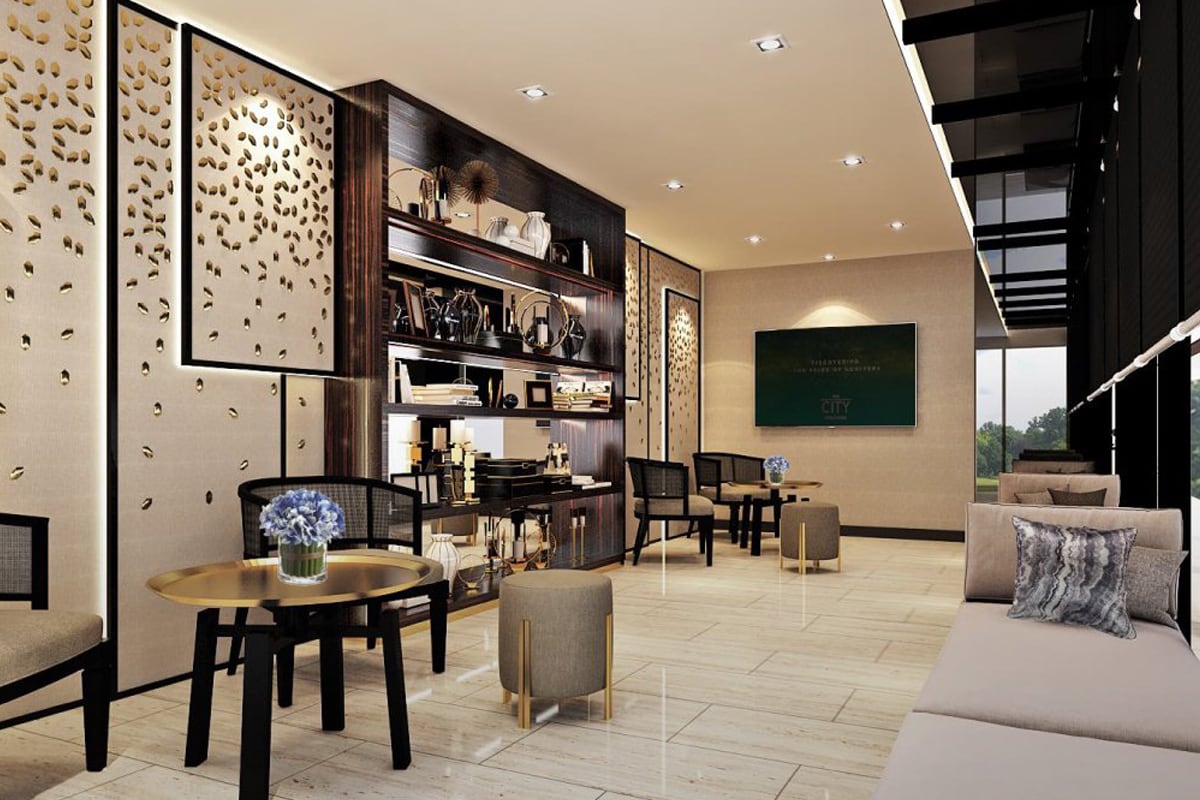 Rolling hills greenery park
Feel the joy of outdoor exercise or just chill out among the beautifully designed 'rolling hills' landscape with a modern-style pavilion that provides the backdrop for all family's members.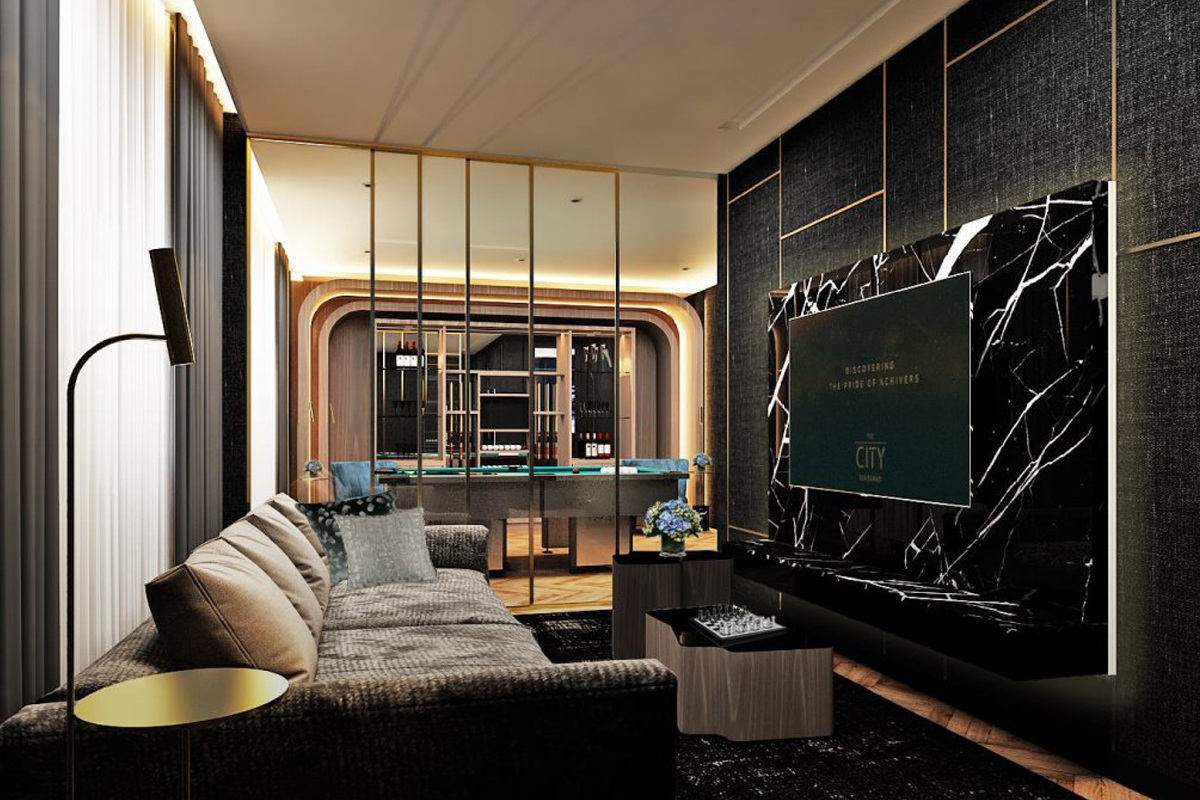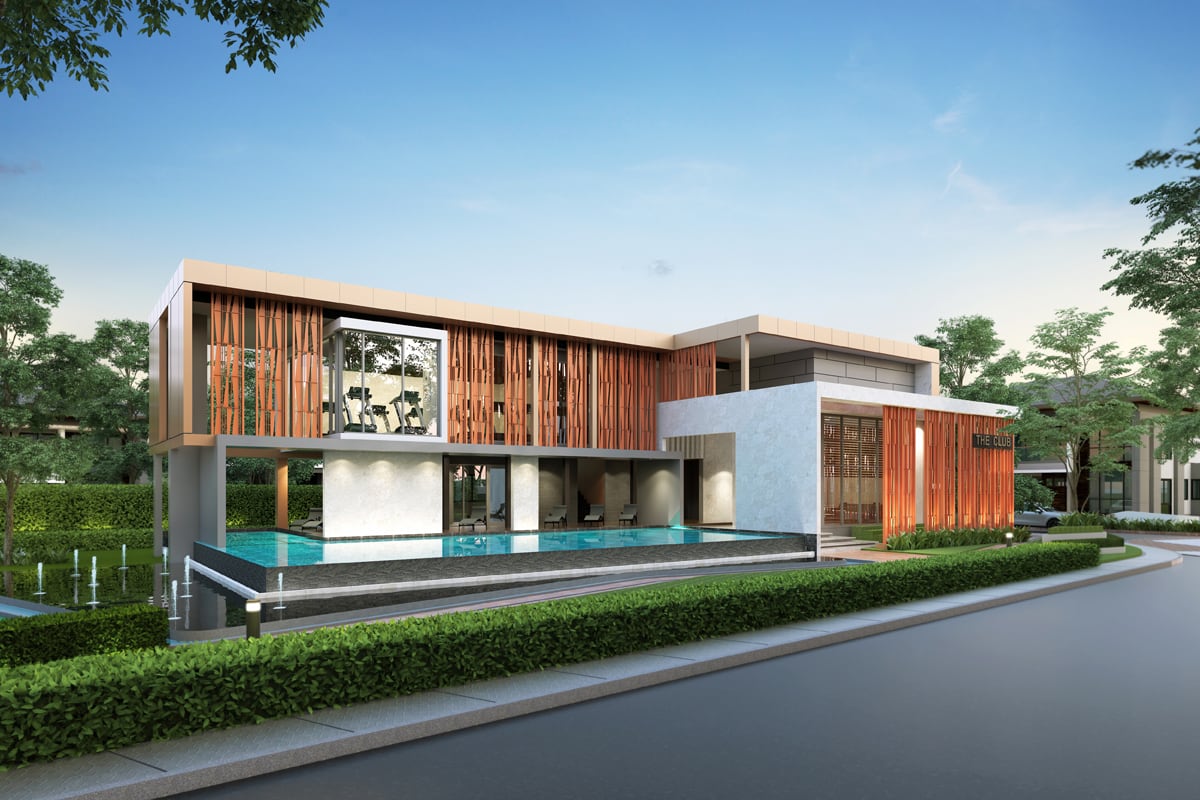 Floor plan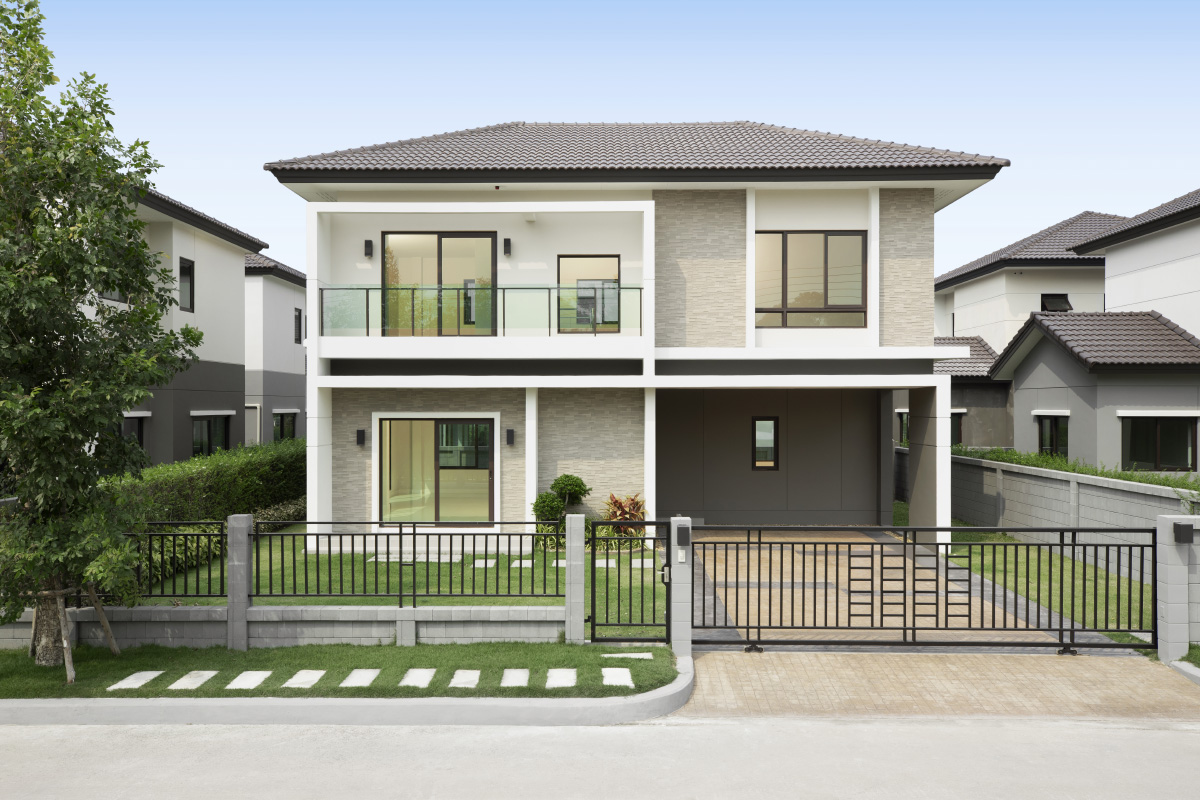 บ้านเดี่ยว 2 ชั้น
พื้นที่ใช้สอย 190 ตารางเมตร
4 ห้องนอน 3 ห้องน้ำ
ที่จอดรถ 2 คัน (ในร่ม)
รีวิวบ้าน THE CITY ราชพฤกษ์-ปิ่นเกล้า
บ้านเดี่ยวหน้ากว้าง ทำเลราชพฤกษ์
Promotion
Promotion
𝐅𝐈𝐍𝐀𝐋 𝐂𝐀𝐋𝐋!!
"แปลงสุดท้ายใกล้คลับเฮาส์ ข้อเสนอพิเศษก่อนปิดโครงการ"
บ้านเดี่ยวหรูหลังใหญ่ สไตล์โมเดิรน์
 5 ห้องนอน 6 ห้องน้ำ 6 ที่จอด 
แปลงมุมใหญ่ 160 ตร.ว. 
ราคาพิเศษ 28.9 ล้าน*
โปรตัวตึง #ตึงนักไปพักก่อน
รับแพ็กเกจท่องโลกแบบห้าดาวและส่วนลด รวมสูงสุด 2 ล้าน*
จองและโอนบ้านเดี่ยว ภายใน 31 ธ.ค.นี้
รับโปรจัดเต็มส่งท้ายปี!!
✅ แพ็กเกจท่องเที่ยวสูงสุด 1 ล้าน*
✅ ส่วนลดสูงสุด 1ล้าน*
✅ ฟรี! ค่าใช้จ่ายวันโอน 
✅ ฟรี! แอร์+ม่าน* 
*เงื่อนไขเป็นไปตามที่บริษัทฯ กำหนด บริษัทฯ ขอสงวนสิทธิ์ในการเปลี่ยนแปลงเงื่อนไข หรือยกเลิกได้ โดยไม่ต้องแจ้งให้ทราบล่วงหน้า
Register for Subscriber and Special Privilege