GRANDE PLENO Watcharapol-Sukhapiban 5
Address
155 Sukhaphiban 5, Soi 68, O Ngoen, Sai Mai, Bangkok
Phaholyothin Road, Vibhavadi Road, Chalong Rat Expressway (Ramintra-Atnarong)
Central Eastville, Fashion Island , The Promanade, Big C Saimai, Tops Market Saimai, Ying Charoen Market
Bhumibol Hospital, Saimai Hospital, CGH Saimai Hospital, Sarasas Witaed Saimai School, Kasetsart University, Sripatum University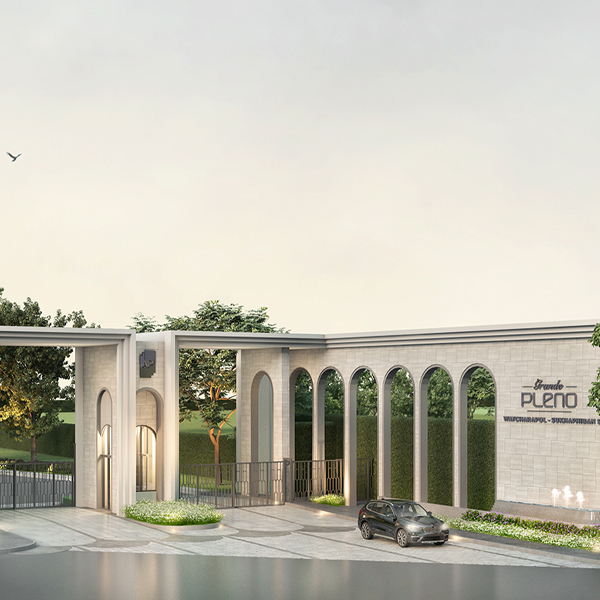 The Extra Living
A spacious modern townhome in the heart of Watcharapol area with spacious clubhouse offers all lifestyle activities for new generation and people of all ages. The peaceful environment brings new definition to joy and happiness of living.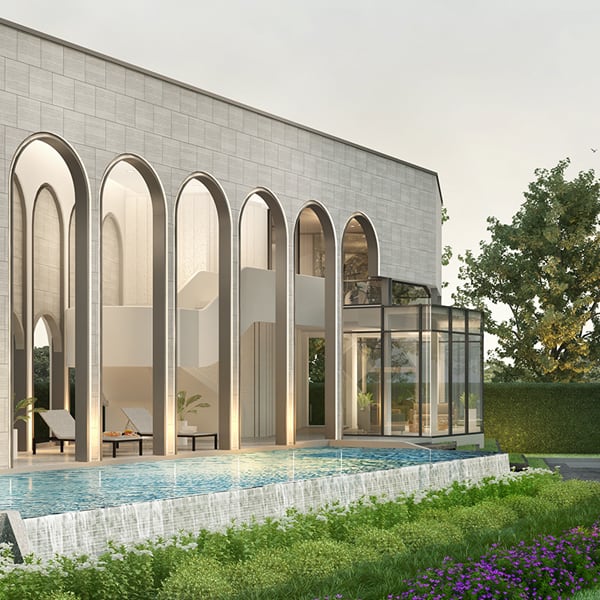 Close to Chalong Rat Expressway
A prime location in the heart of Watcharapol area near Chalong Rat Expressway and BTS Green Line. Surrounded by a leading urban lifestyle amenity such as shopping malls, Central Festival Eastville, and Fashion Island.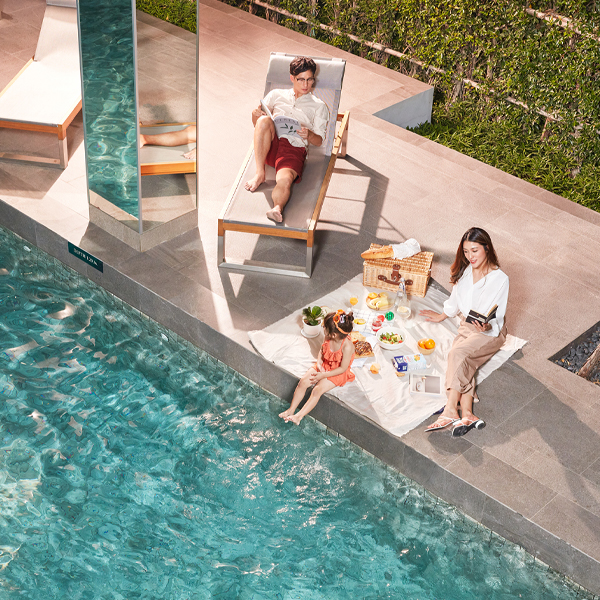 Quality Time Sharing
A strong community is an essential part of better future. With a vast activity spaces for all residents, you not only share joy and happiness with the family, but also form strong relationships others people in this perfect community.
Privacy at Heart
The special designed public area offers the perfect living atmosphere with peaceful greenery. This unique design also provides sense of privacy while offering a beautiful environment throughout the estate.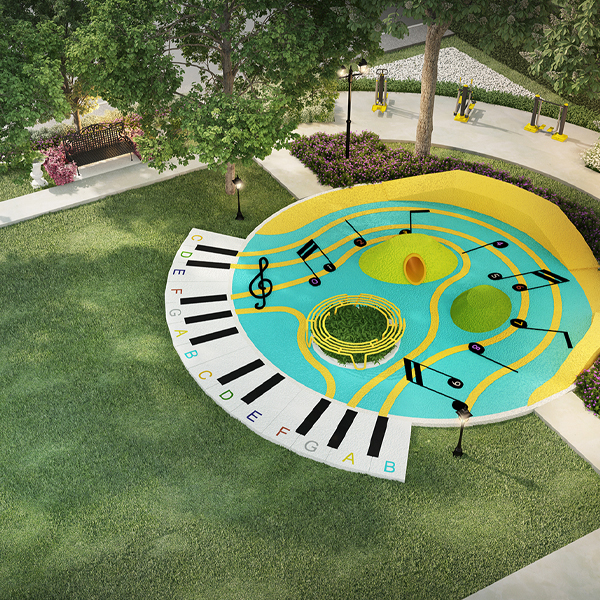 Durable Space & Time
The demand for living space is changing with individual needs, age, and lifestyle. The common space has been well designed to offer unlimited practical functions to serve the needs of family members any time of day.
Project Area

35-1-8.2 Rais

Unit type

2-Storey Townhome, 2-Storey Semi-Detached House

Living Area

100, 130-149.19 Sq.m.
The estate is inspired by an experience of walking through the church porch of a grand and splendid church symbolizing the beginning of your new life adventure.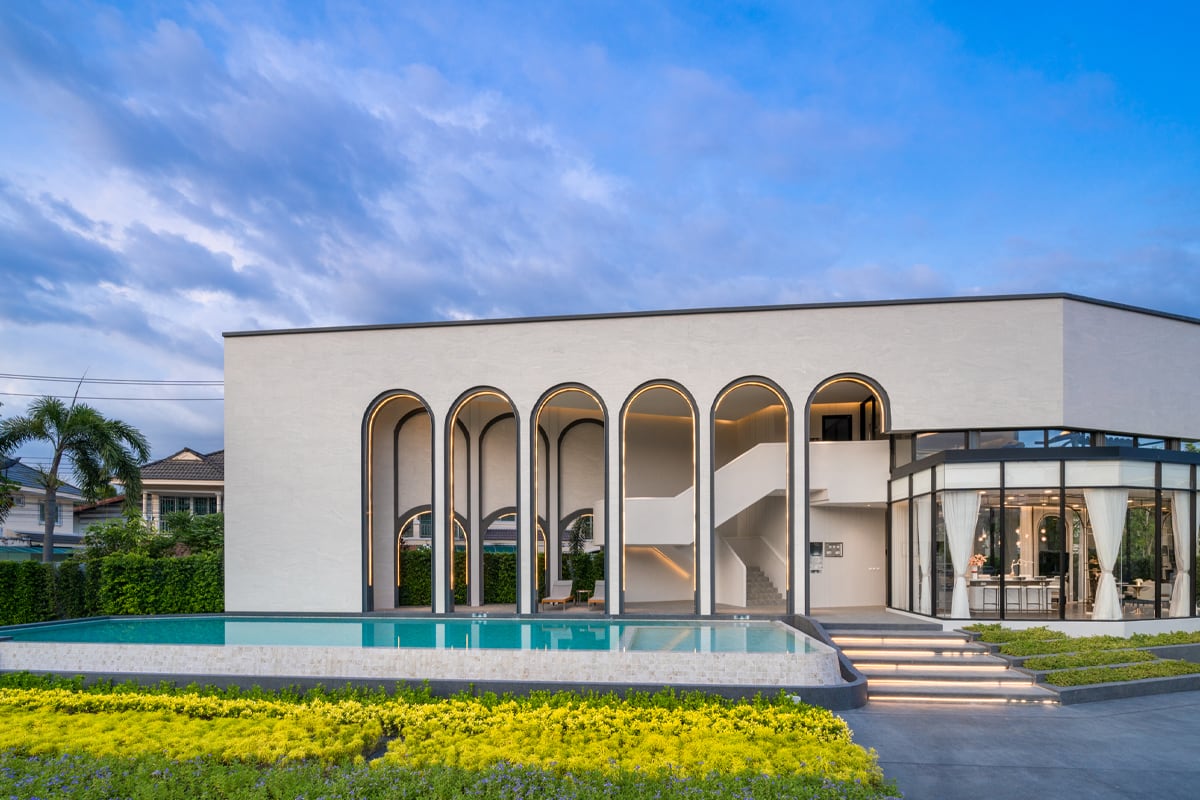 A spacious saltwater pool and fitness center with a 180-degree panoramic natural view in an upscale space, fully equipped with modern equipment for cardio and weight training.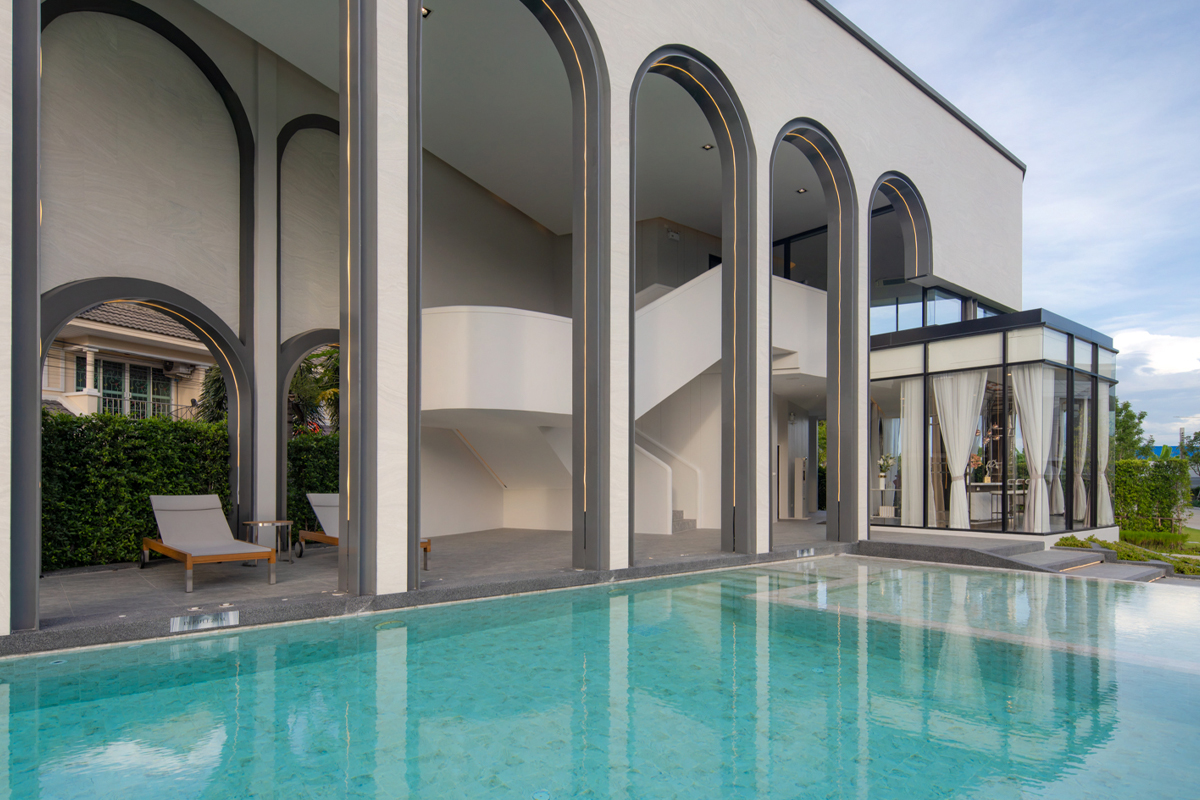 Working in a comfortable contemporary classic ambience specially designed for your utmost comfort. Different sitting zones cater to maximize efficiency whether working alone or in group 24 hours.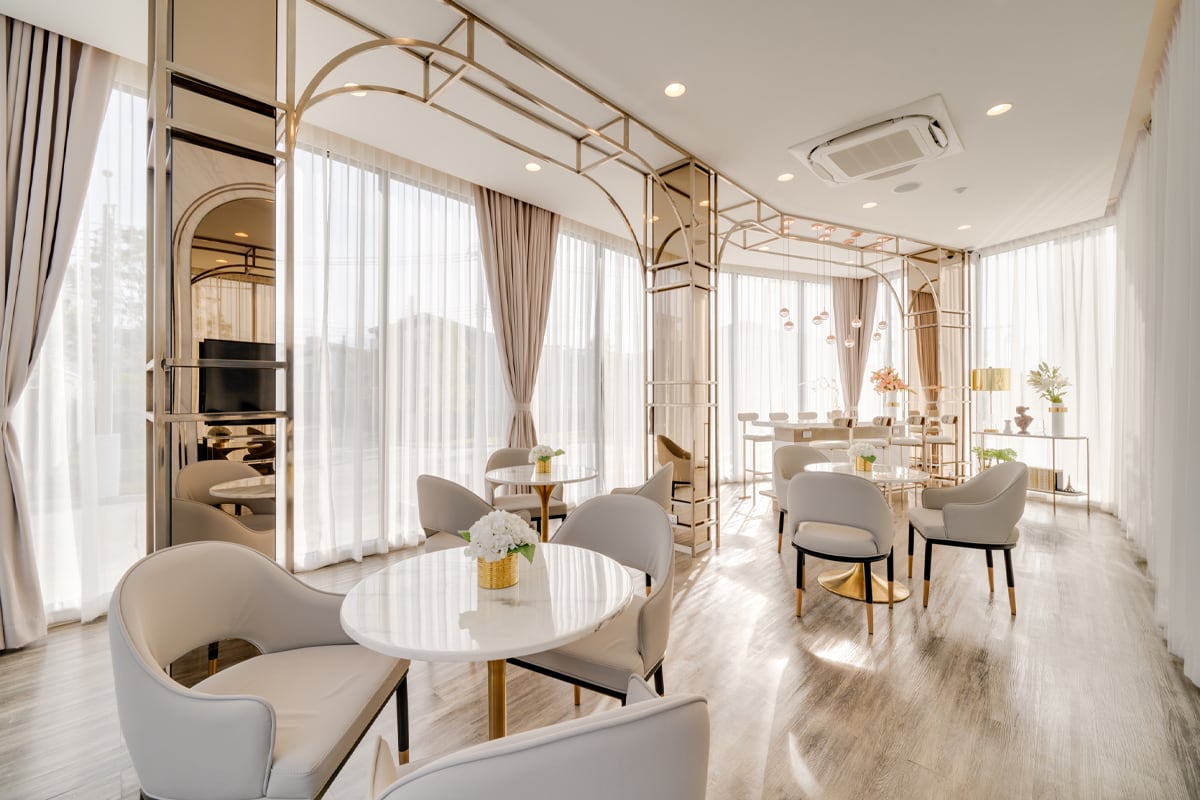 Laughter and joy have will fulfill your relaxing moment in activity areas for all ages in the finest natural setting possible such as fitness gym, jogging paths, foot reflexology area for adults, or educational playground for children.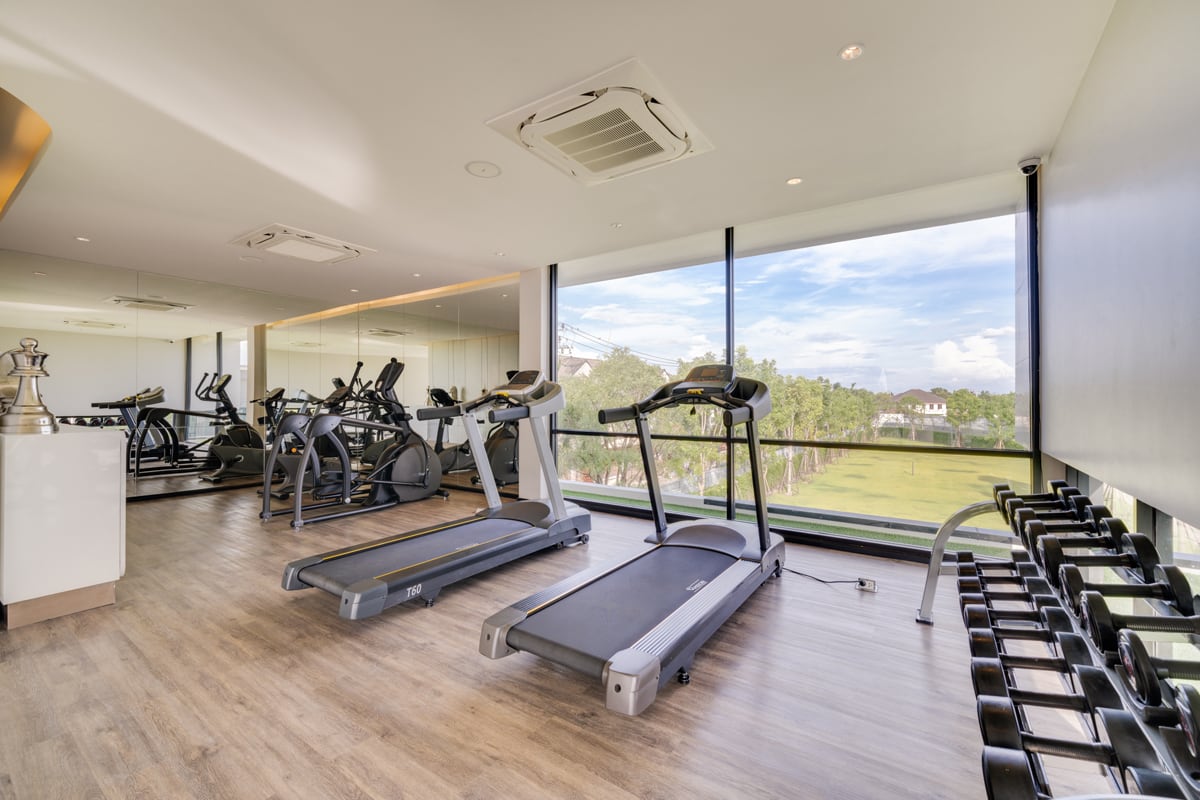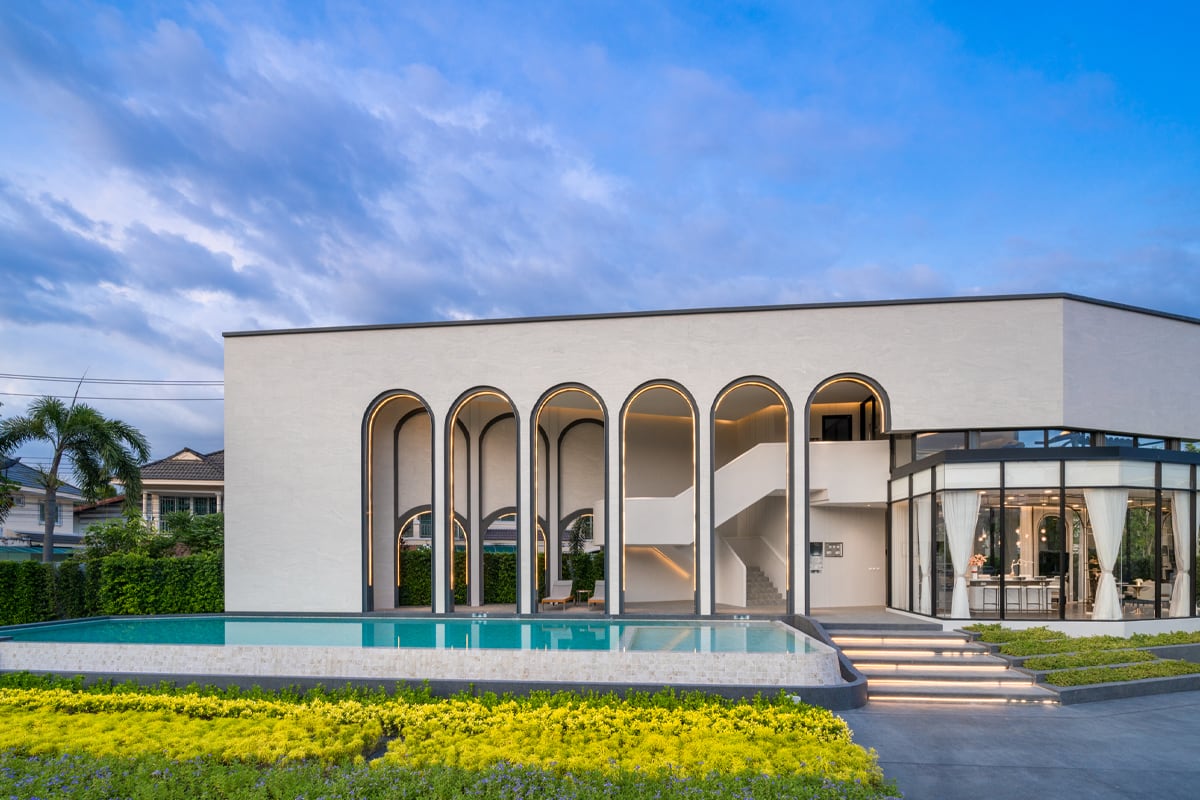 Floor plan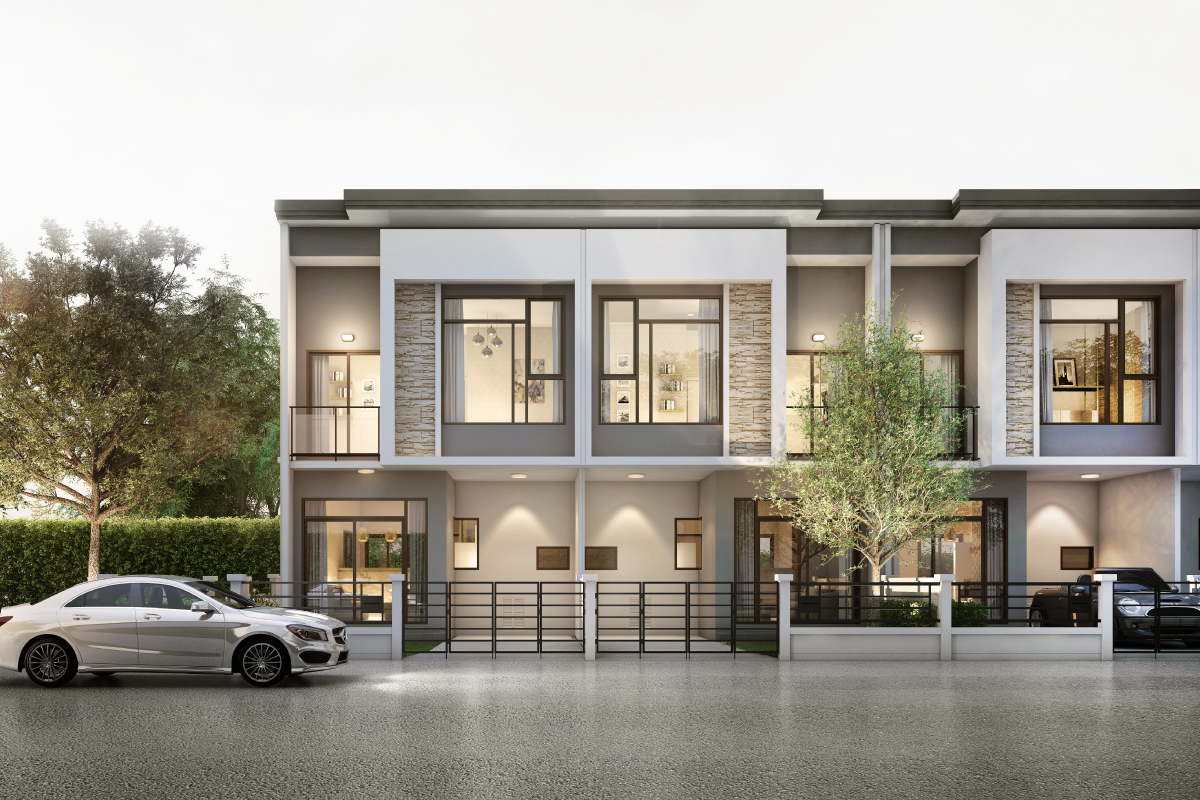 ทาวน์โฮม พื้นที่ใช้สอย 100 ตร.ม.
3 ห้องนอน 2 ห้องน้ำ 1 ที่จอดรถ
รองรับครัวไทย และ ห้องทำงาน
คุุณภาพชีวิตที่เหนือกว่า
ทาวน์โฮมและบ้านหรูหลังใหญ่ ฟังก์ชันครบ ตอบโจยท์ทุกการอยู่อาศัย หนึ่งเดียวติดถนนใหญ่ ใกล้ทางด่วน เพียง 10 นาที*
Promotion
Promotion
GRANDE PLENO วัชรพล-สุขาภิบาล 5 l COUNTDOWN 3 ยูนิตสุดท้าย ก่อนปิดโครงการ เปิดจองโซนที่ดีที่สุด ใกล้คลับเฮาส์ ทาวน์โฮมไซส์ใหญ่ ฟังก์ชันเทียบเท่าบ้านเดี่ยว 3+1 นอน* ใกล้ทางด่วน เพียง 10 นาที* เชื่อมลาดพร้าว-พระราม 9 เริ่ม 3.89 ล้าน*(จากปกติ 4.89 ล้าน*)
.
 🏠 ทาวน์โฮม ทาวน์โฮมไซส์ใหญ่ ฟังก์ชันเทียบเท่าบ้านเดี่ยว 3+1 นอน* สามารถปรับเปลี่ยนอะไรได้มากกว่า
 🏠 คลับเฮาส์หรูสระว่ายน้ำขนาดใหญ่ หนึ่งเดียว Co-Working Space 24 ชม.*
 🏠 ที่ดินผืนสุดท้ายบนทำเล หนึ่งเดียวติดใหญ่ เชื่อมถนน 3 สาย พหลโยธิน-รามอินทรา-สายไหม และใกล้ทางด่วนฯ  เชื่อมลาดพร้าว-พระราม9 เพียง 10 นาที* 
 🏠 สังคมคุณภาพ พร้อมนวัตกรรมการอยู่อาศัยจาก KATSAN ให้คุณรู้สึกปลอดภัย ไร้กังวล 24 ชม.

WELCOME DEAL!! ดีลลับ ดีลรถ
กันยายน นี้..ลดหนัก อยู่ฟรีแถมมีรถ!
-   ฟรี! รถยนต์ไฟฟ้า*
-   หยุดผ่อน 60 เดือน*
-   ฟรี! ทุกค่าใช้จ่าย*
-   ลดสูงสุด 1,000,000 บาท*

ลงทะเบียนล่วงหน้ารับส่วนลดเพิ่มสูงสุด 50,000 บาท*
*เงื่อนไขเป็นไปตามที่บริษัทฯ กำหนด บริษัทฯ ขอสงวนสิทธิ์ในการเปลี่ยนแปลงเงื่อนไข หรือยกเลิกได้ โดยไม่ต้องแจ้งให้ทราบล่วงหน้า
REGISTER FOR EXCLUSIVE PRIVILEGES