Address
Soi Sonprapa 30, Si Kan, Don Mueang, Bangkok
Red Line train, Si Rat Expressway (Bang Phun), Vibhavadi Rd., Tiwanon Rd.
Central Plaza Chaengwattana, Robinson Srisamarn, Phraharuthai Donmuang School
Don Mueang Airport , Rangsit Medical Hospital, Paolo Hospital Rangsit, Rangsit University,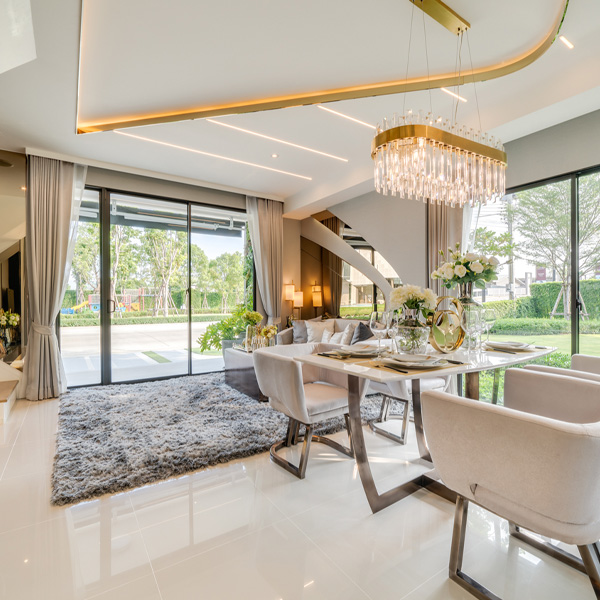 LIIFE BEYOND ORDINARY
Modern townhome in prime spot of Don Muang area offers peaceful, private, and blissful ambiance. The large common areas include fitness, swimming pool, kids' playground, and running path where family can enjoy good relaxing moment.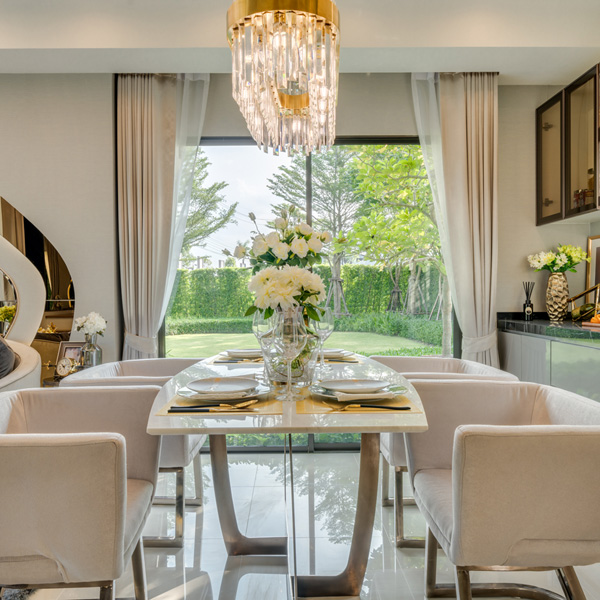 Close to Don Muang airport station
Townhouse in Don Maung area, near Don Muang station, with access to Tiwanon road, Vibhavadi road, and the Udon Ratthaya Expressway. Surrounded by various urban amenities such as shopping malls, schools, and Government Center.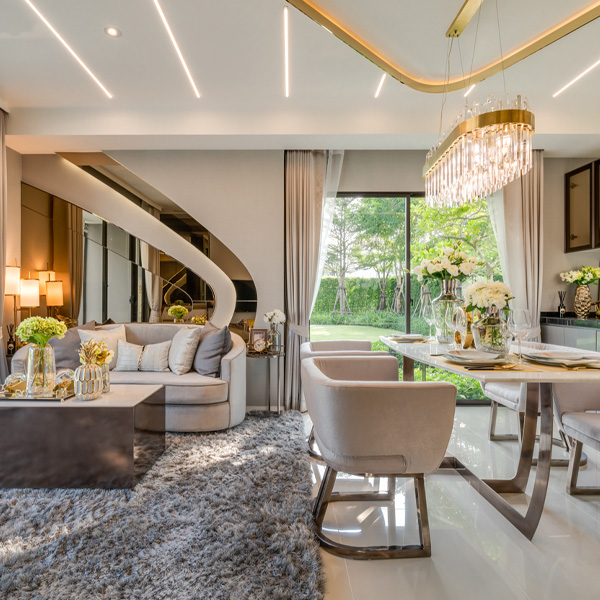 The Philosophy of Pleno
New experience in living that offers perfect life philosophy and family warmth moments not just in the home but also in all the common areas where everyone can cherish good moment in life.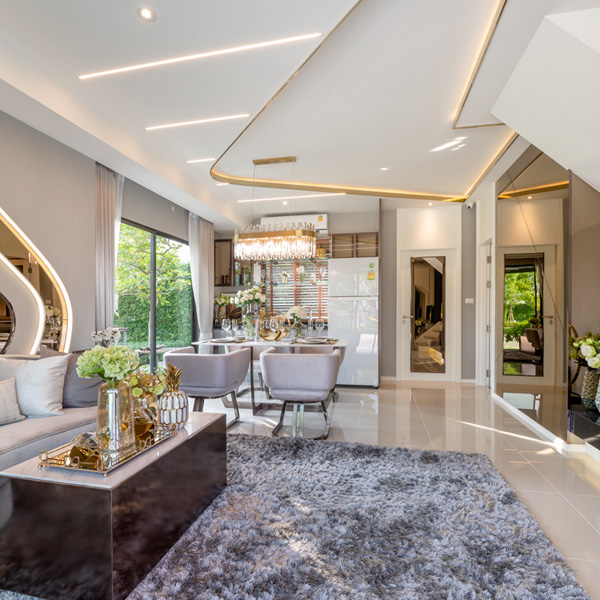 Meticulous In Every Detail
The continuous development of concept and design lead to the innovation of home where aesthetic, living lifestyle, and practical function create the perfect place for all family members.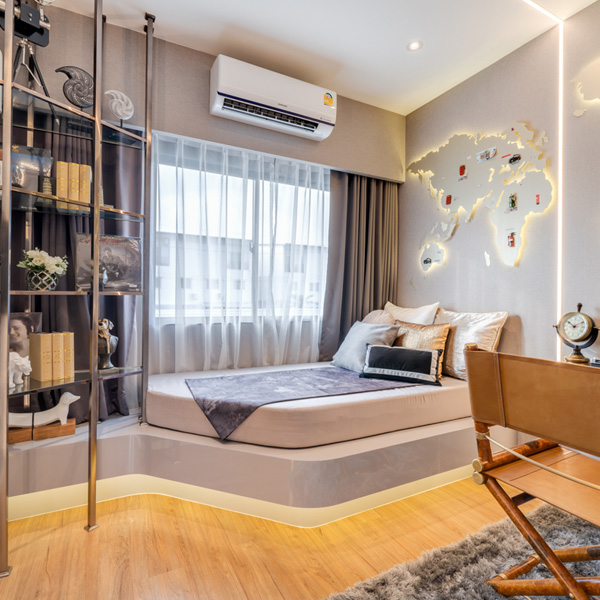 Hub Of Lifestyle
A townhome in a condominium-zone location offers superb planning for truly urban living lifestyle. The area is surrounded by major amenities and multiple accesses to major commute routes.
Living Area

106.85 sq. m.
Designing for every lifestyle
New design for common area to accommodate all your desired activities, both active and passive. Offering you convenience and a great life, where you are entitled to nothing but the best.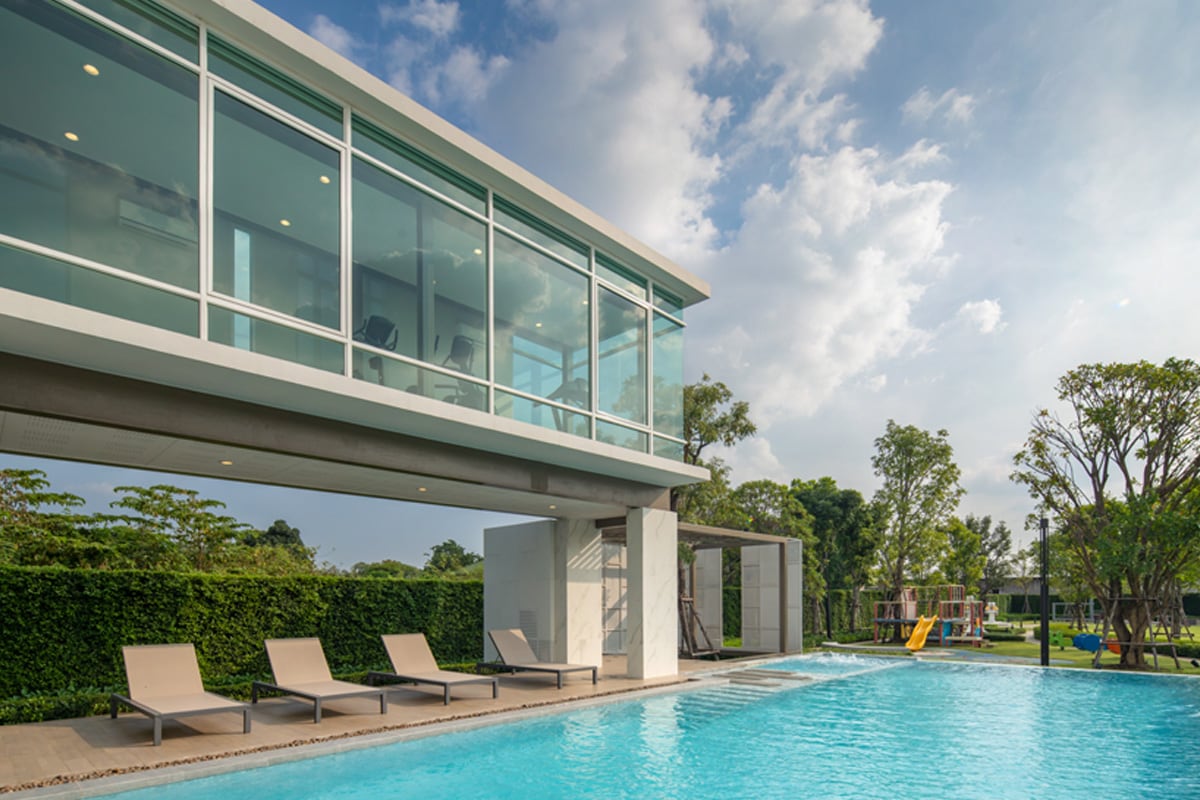 A 2nd-floor fitness center with a 180-degree panoramic natural view. It is also fully equipped with cardio and weight training equipment.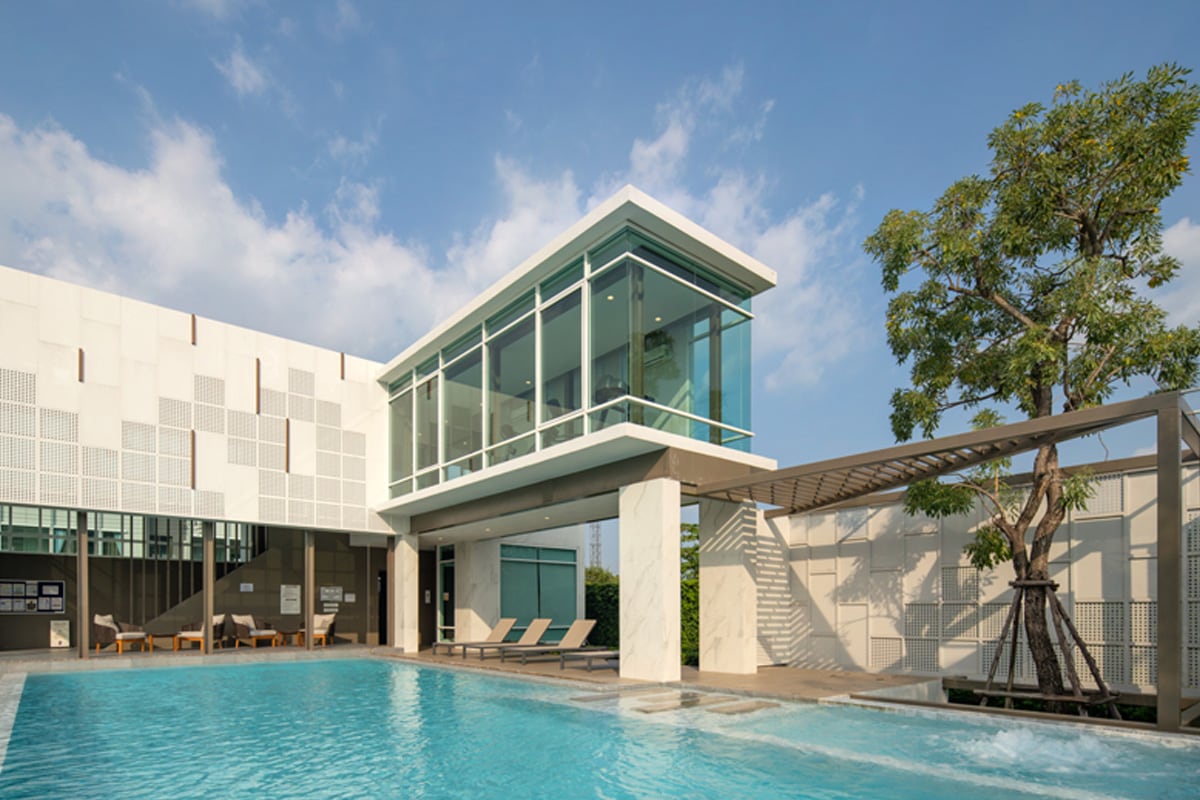 A multifunctional playground is designated for learning and playing to provoke children's IQ and EQ.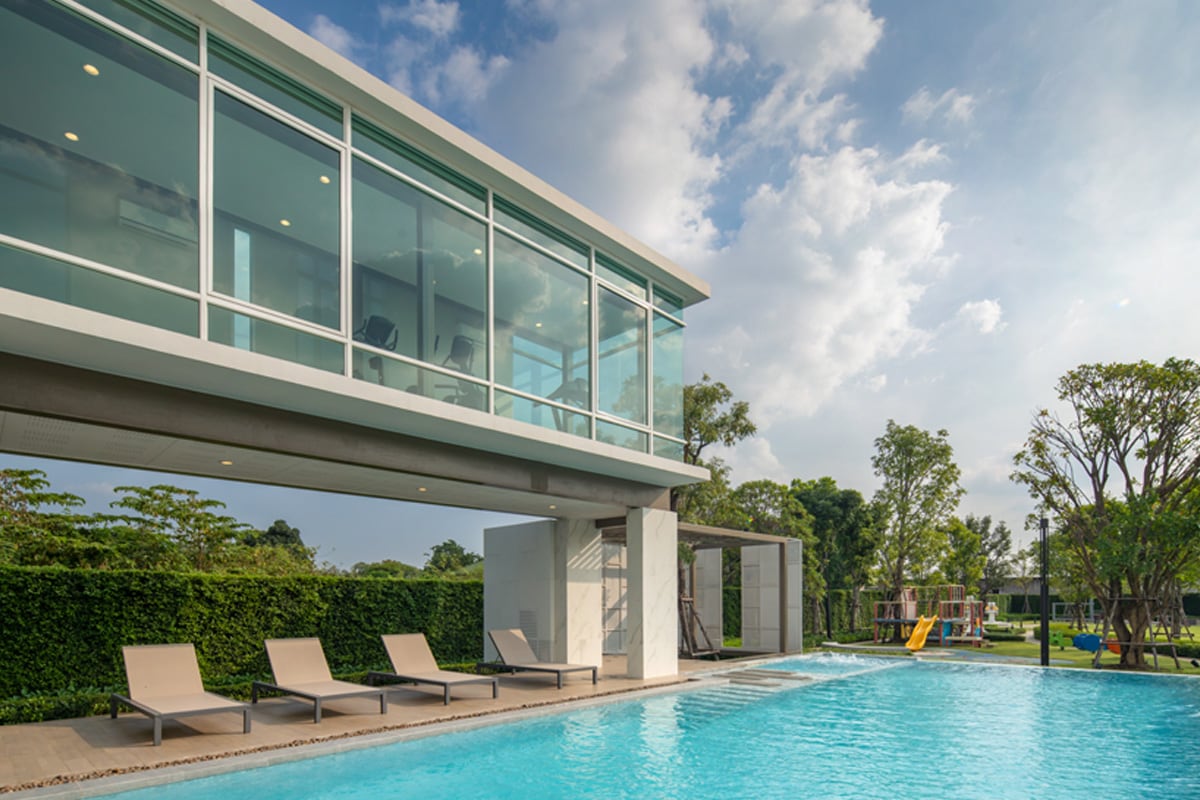 Floor plan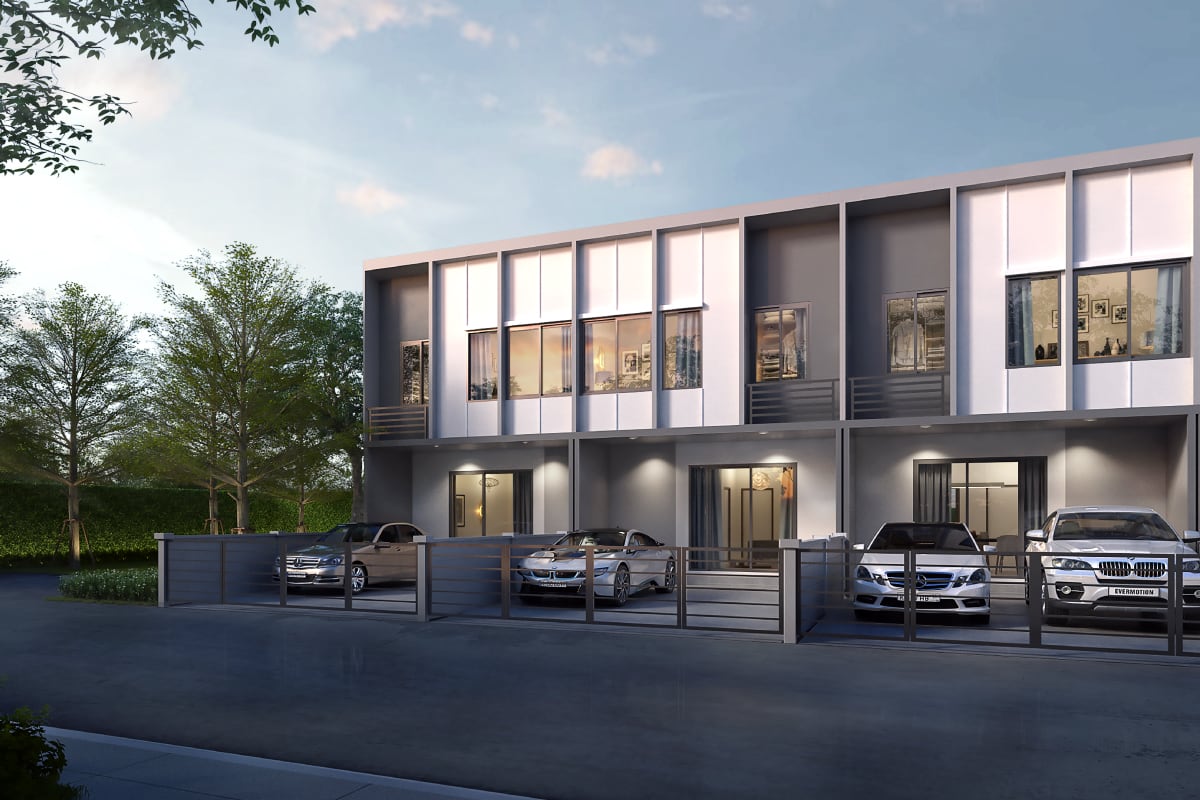 พรีเมียมทาวน์โฮม 2 ชั้น
พื้นที่ใช้สอย 106 ตร.ม
3 ห้องนอน 2 ห้องน้ำ
1 ห้องนั่งเล่น
ที่จอดรถ 2 คัน