PLENO Rama 9-Krungthep Kreetha 2
Address
Soi Kanchanaphisek 25 Intersection 1, Prawet, Saphan Sung, Bangkok
Airport Link Ban Thap Chang*, Motorway-Rama 9, Ring Road-Kanchanaburi Expressway
Central Rama 9, The Nine Rama 9
Assumption University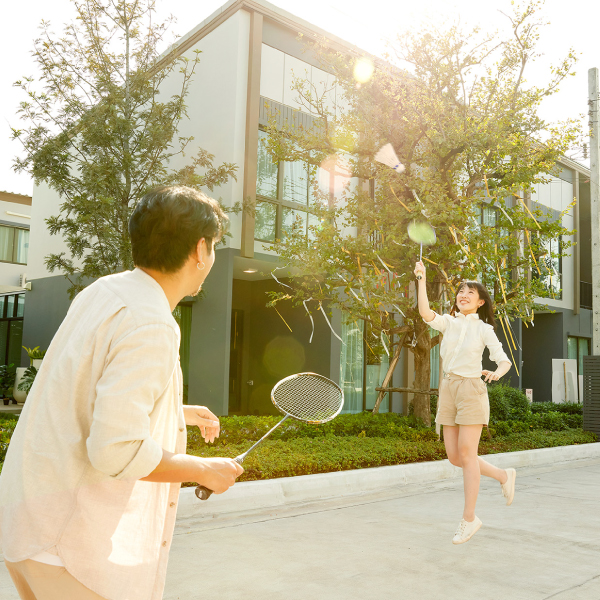 LIIFE BEYOND ORDINARY
Unique 2-type and 2-style premium townhome offers a perfect place for relaxation in a resort-setting atmosphere. Let enjoy life to the fullest in a place that offers perfect living and relaxing both body and mind.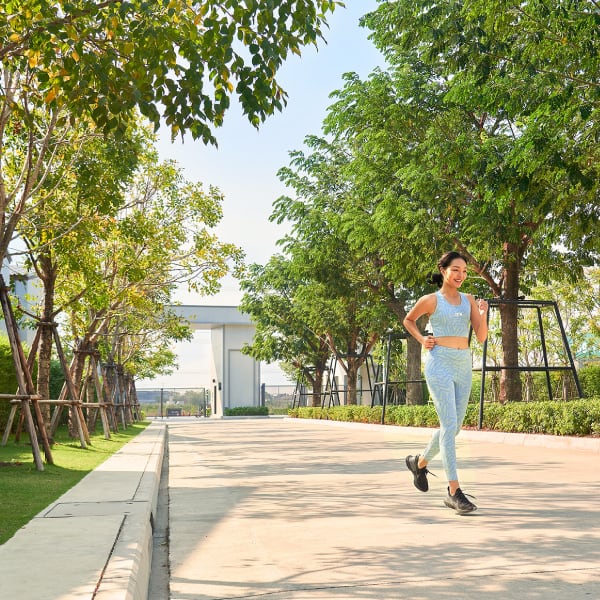 Close to Airport Rail Link
Premium townhome in the heart of the Rama 9 area near the Airport Rail Link and Rama 9-Motorway, let you easily commute to and from the city anytime of day. The estate is also surrounded by leading urban lifestyle amenities.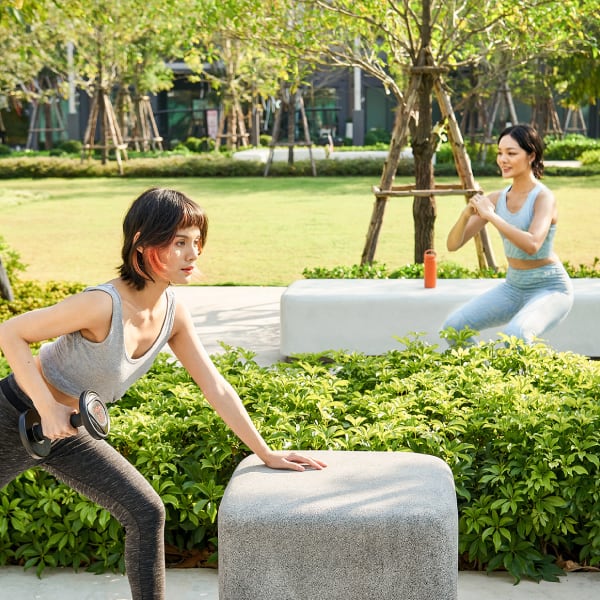 Serene Calm and Relax Space
Premium townhome with a resort-style ambiance offers living lifestyle as if being one with nature. The townhome specious design provides place for family gathering while offers personal spaces for everyone to enjoy private moments.
Superior Design Peaceful Space
The attention in design and high precision in every detail provide a perfect functional and practical home for family members of different ages and lifestyles to enjoy a truly relaxing moment and joyful living experience.
Unit type

2-Storey Townhome

Living Area

91.16-106.85 Sq.m.
A higher level of precision design in a functional home area with practicality and a convenient common area for people of different ages and lifestyles to enjoy a truly relaxing and joyful experience in every moment.
The attention to landscape design provides contemporary beautiful and tranquility garden with flower plants and large trees. Private resting corners are to be seen throughout the peaceful garden.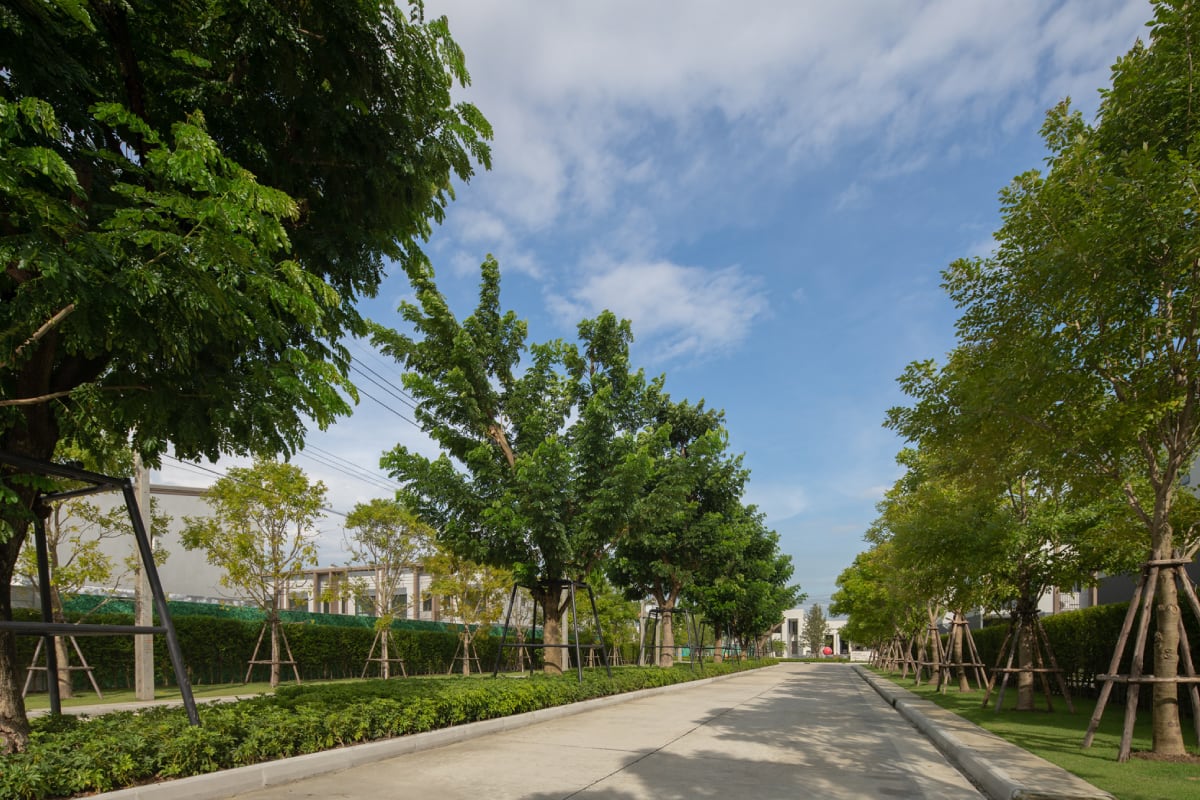 A swimming pool with shady atmosphere and beautiful surroundings for a perfect place for true relaxation. A separated kid's pool offers a fun and worry-free area for family.
A multifunctional playground is designated for learning and playing to provoke children's IQ and EQ.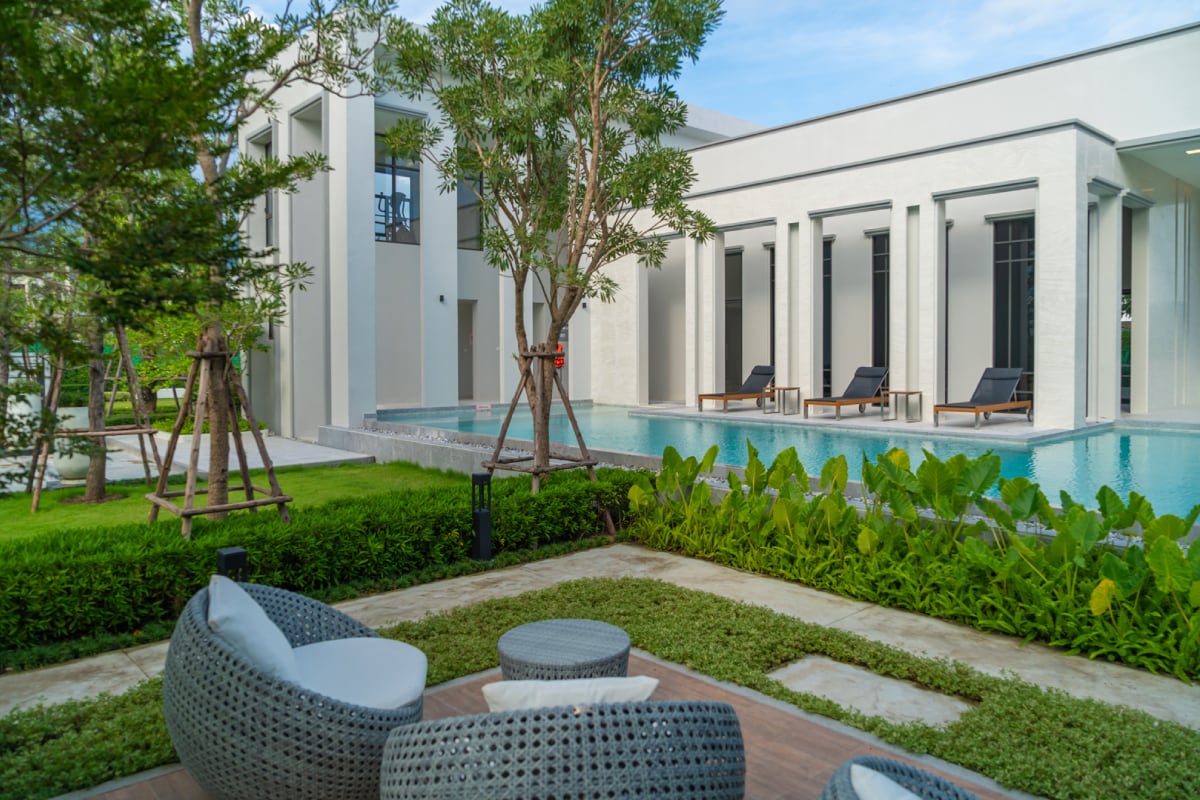 Floor plan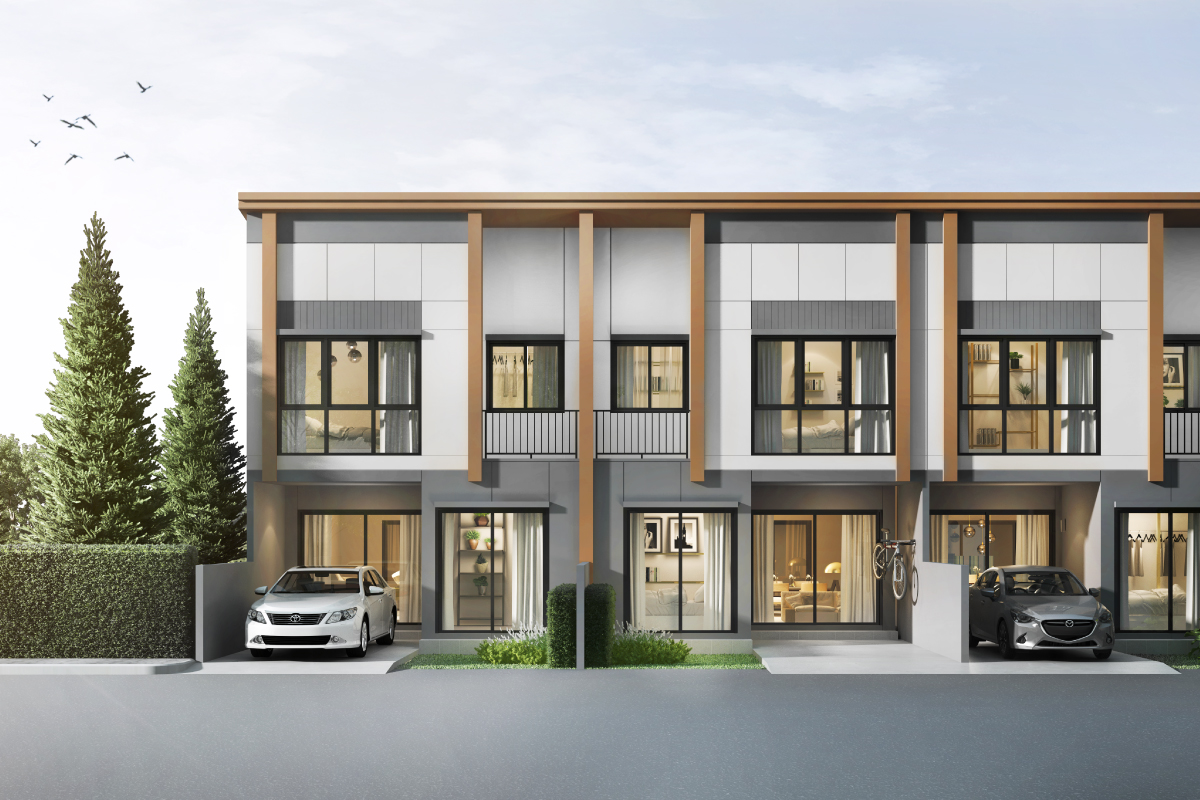 ทาวน์โฮม พื้นที่ใช้สอย 91 ตร.ม.
3 ห้องนอน 3 ห้องน้ำ 1 ที่จอดรถ พร้อมห้องด้านล่าง
Pleno พระราม9 กรุงเทพกรีฑา2
ทาวน์โฮม ของคนรุ่นใหม่ บนทำเลพระราม 9 ฟังก์ชันครบ 3 นอน 2 จอด พื้นที่ส่วนกลางขนาดใหญ่สไตล์รีสอร์ท เดินทางสะดวกด้วย Airport Link และใกล้ทางด่วน*
Promotion
Promotion
🚩𝙋𝙡𝙚𝙣𝙤 พระราม 9 – กรุงเทพกรีฑา2
ตอบโจทย์ทุกไลฟ์สไตล์ กับบ้านหลังแรกที่ดีที่สุดจาก "พลีโน่"
#ผ่อนถูกคุ้มกว่าเช่า

ลงทะเบียนรับเพิ่ม 100,000 บาท*

🪐ต.ค.นี้ AP TOWNHOME THE EXPO 
ลดเขย่าโลก แถมสะเทือนวงการ
สร้างปรากฏการณ์ครั้งยิ่งใหญ่ ในรอบปี ฟรีกว่านี้ไม่มีอีกแล้ว!

🔥ส่วนลดสูงสุด 1,000,000 บ.*
🔥FREE-NOMENON 5 PACKAGE*  
  ☄Package 1 : ฟรี ค่าใช้จ่าย 5 รายการ*
  ☄Package 2 : ฟรี แอร์ทั้งหลัง*
  ☄Package 3 : ฟรี เครื่องใช้ไฟฟ้าครบครัน*
  ☄Package 4 : ฟรี เฟอร์นิเจอร์พร้อมอยู่*
  ☄Package 5 : ฟรี Iphone 15*

ทาวน์โฮมใหม่สไตล์รีสอร์ต ที่จะยกระดับสังคมคุณภาพ
บนทำเล พระราม 9 – กรุงเทพกรีฑา ที่เดินทางสะดวกสบาย
จากพระราม 9 – บางกะปิ – ห้วยขวาง – รามคำแหง

เริ่ม 3.29 ล้าน*

🔺ฟังก์ชันครบ 3 นอน 2 จอด 
🔺ส่วนกลางขนาดใหญ่สไตล์รีสอร์ต 
🔺นวัตกรรม SMART WORLD ระบบรักษาความปลอดภัย 24 ชั่วโมง 
🔺เดินทางสะดวก Airport Link* สถานีบ้านทับช้าง 
🔺เดินทางเข้ามอเตอร์เวย์ เพียง 3 นาที

*เงื่อนไขโปรโมชั่นเป็นไปตามที่บริษัทฯ กำหนด
—————————————————————
#APTHAI #ชีวิตดีๆที่เลือกเองได้ #APTownhome #PLENO #พลีโน่บ้านหลังแรกที่ดีที่สุด #เหนือกว่าด้วยคุณภาพชีวิต #ทาวน์โฮม #ยกระดับคุณภาพชีวิต #พระราม9 #กรุงเทพกรีฑา #ทาวน์โฮมเอพี #ทาวน์โฮมพระราม9 #บ้านพระราม9 #ทาวน์โฮมอันดับ1ที่ผู้บริโภคเชื่อถือมากที่สุด
REGISTER FOR EXCLUSIVE PRIVILEGES