PLENO Ramintra-Chatuchote
Address
555, 26 Thai Raman Road, Sam Wa Tawan Tok, Khlong Sam Wa, Bangkok
Ramintra road, Ramintra-Chatuchot Expressway
Fashion island , The Promenade, Nawamin Benchamarajalai School
Serirak Hospital, Synphaet Hospital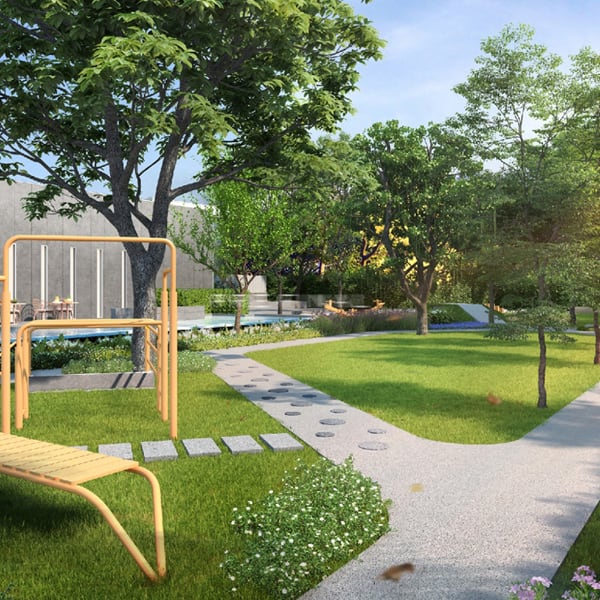 LIIFE BEYOND ORDINARY
This modern townhome design is inspired by the new urban living lifestyle. The house is designed to accommodate variety of lifestyle activities while common spaces fulfill all your needs. This modern innovation allows you to live a truly urban lifestyle.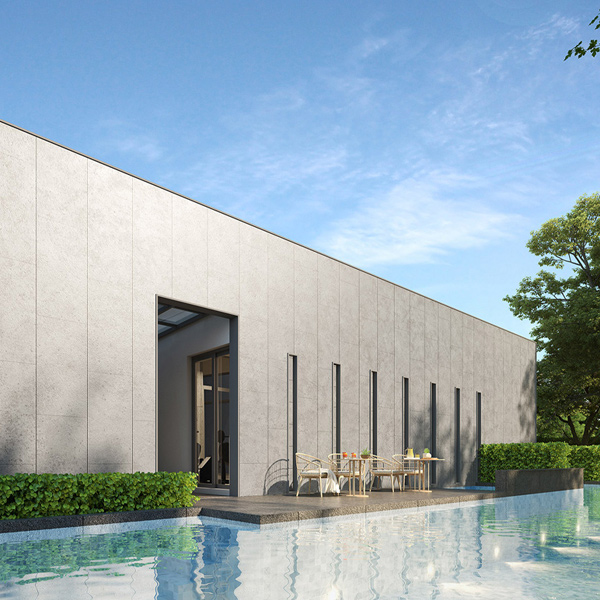 Close to Ramintra-Chatuchot Expressway
A golden location connects you to any destinations via close by Chatuchot Expressway and the MRT Pink Line. Surrounded by various leading facilities such as The Promenade and Fashion Island.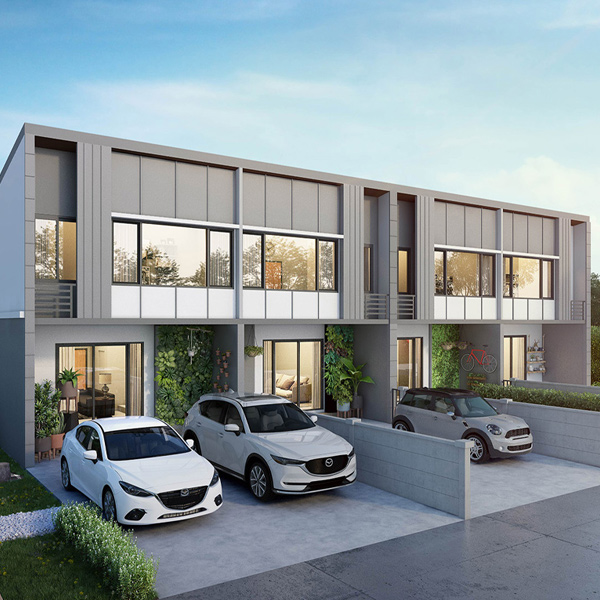 Active Sharing Space
Every detail has been meticulously attended into the design of this premium townhome, making every space function efficiently. The house offers the need for all lifestyles and people of all ages where they live and share happiness together.
Fitness with panorama view
Offering a place where you can exercise to maintain your physical and mental health in a large fitness with a 180-degree view. The fitness is fully equipped with Cardio and Weight Training equipment.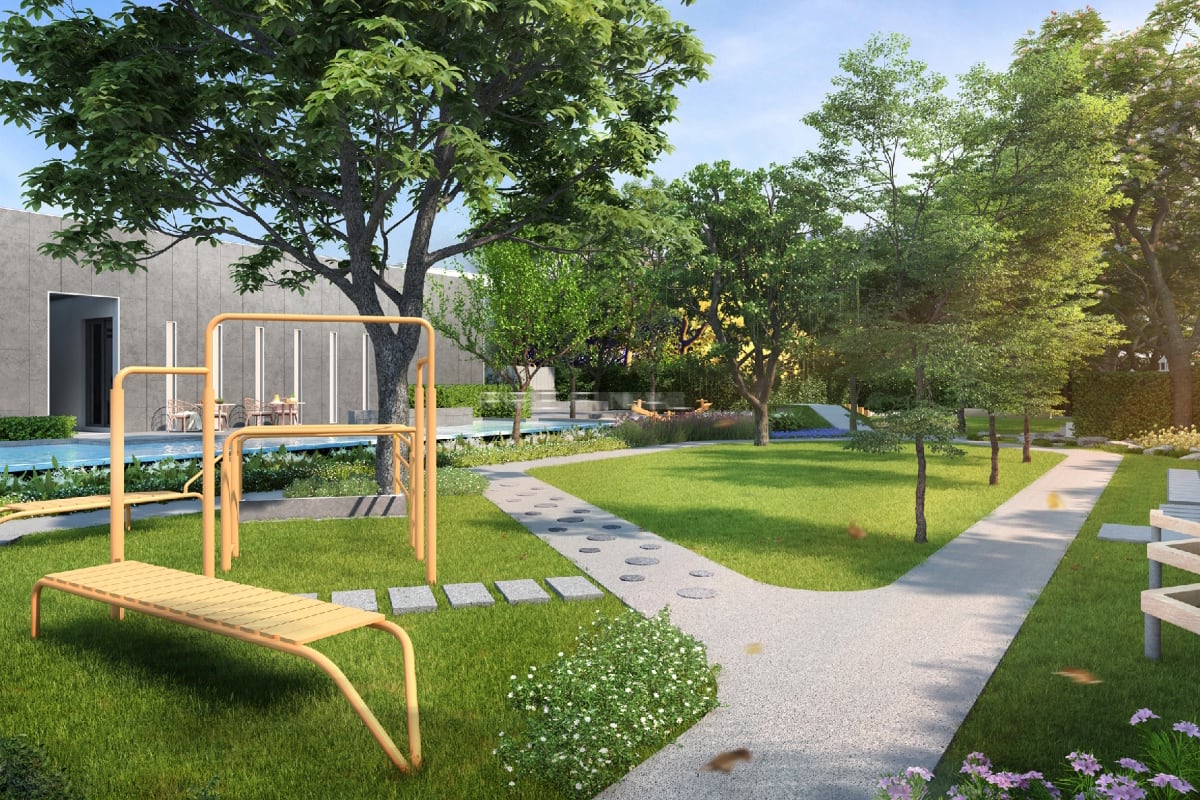 A swimming pool with a shady ambiance that is surrounded by the beauty of nature for your total relaxation.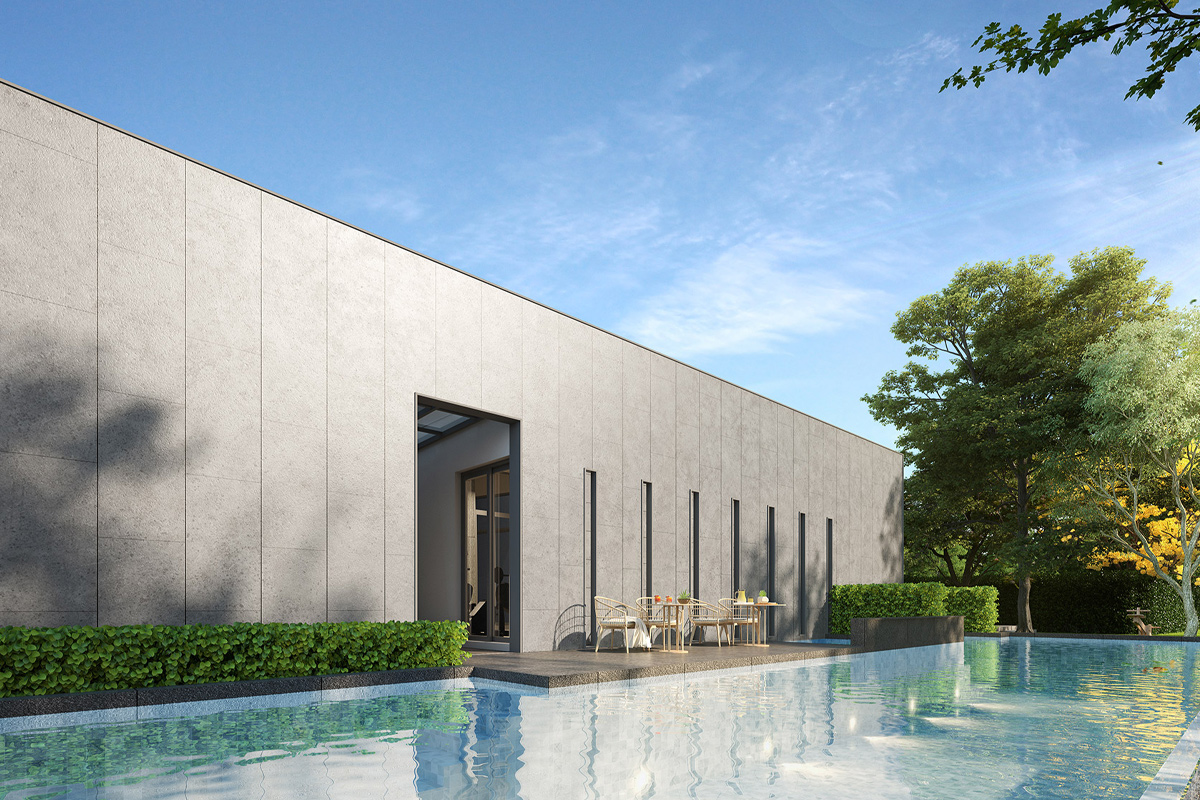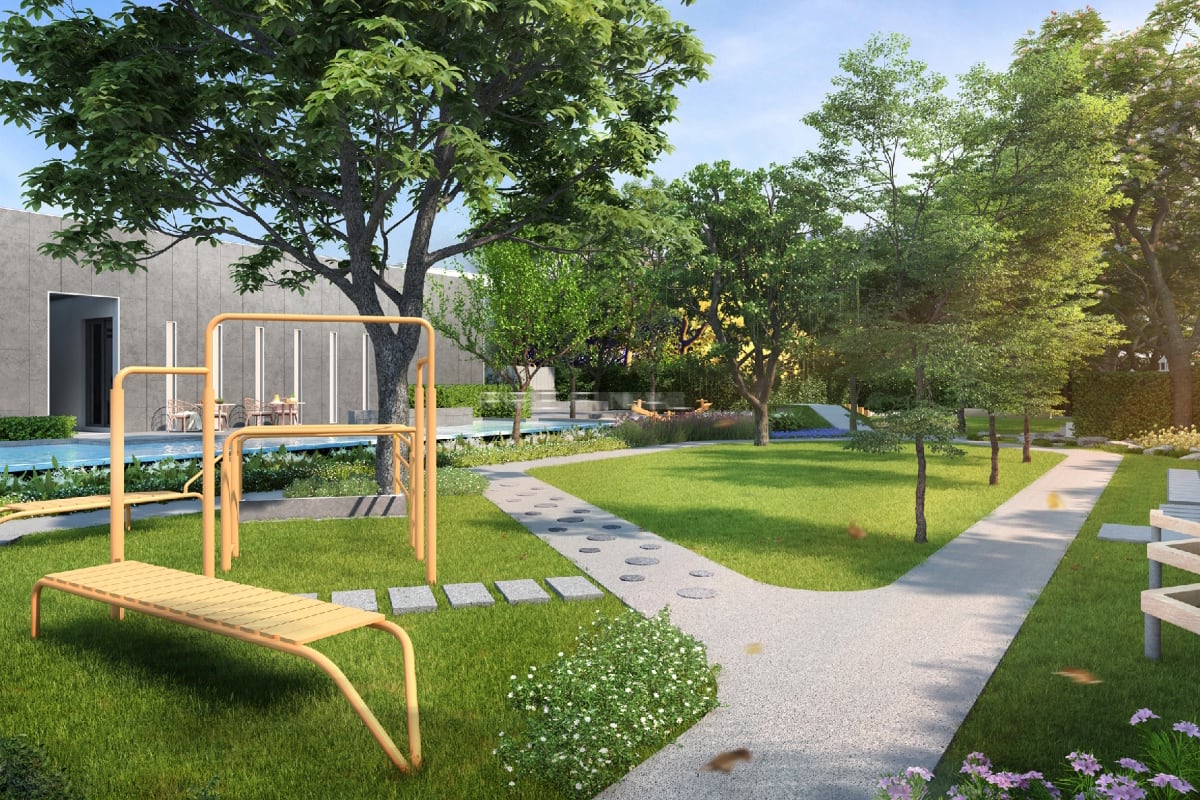 Floor plan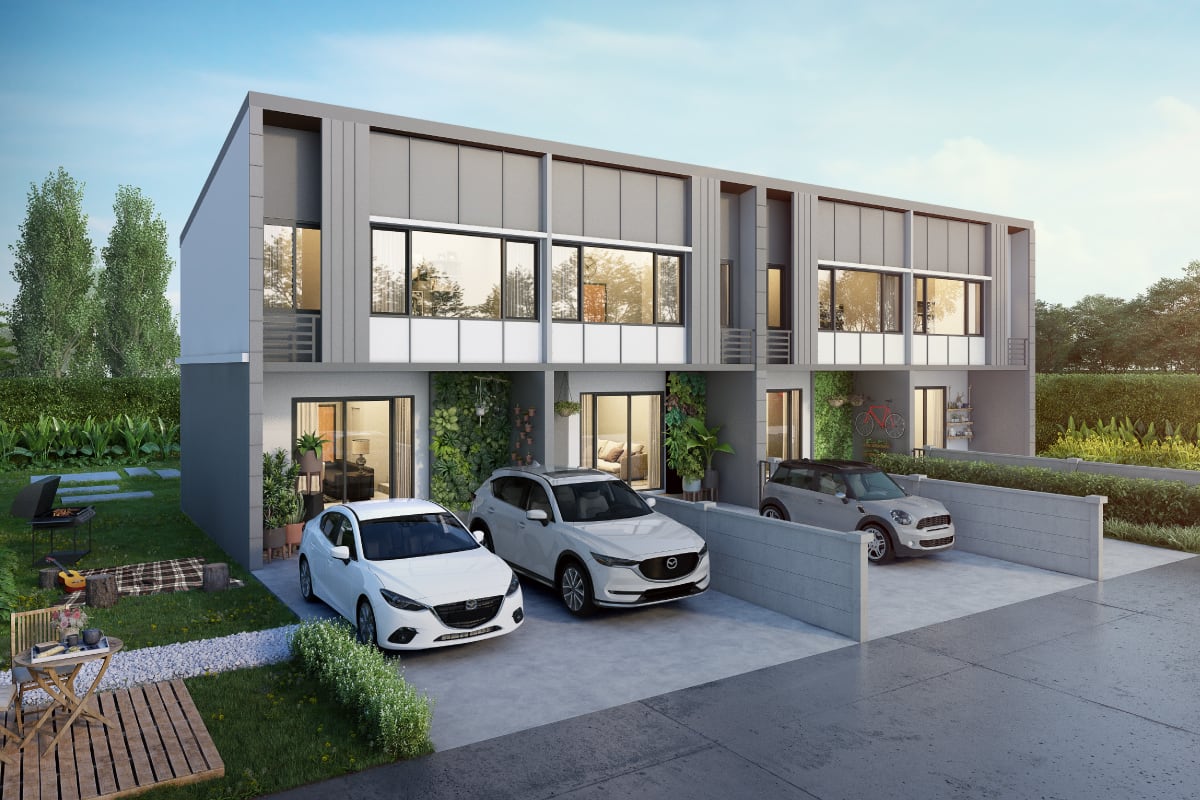 ทาวน์โฮมฟังก์ชันใหญ่ ตอบโจทย์ทุกไลฟ์สไตล์ คนเมือง ที่ดินเริ่มต้น 21 .7 ตร.วา พื้นที่ใช้สอย 123 ตร.ม.3ห้องนอน 2ห้องน้ำ 2ที่จอดรถ
PLENO รามอินทรา-จตุโชติ
ทาวน์โฮมฟังก์ชันครบ EXTRA SPACE 2 จอด หน้าลึก 8 เมตร ตอบโจยท์ทุกการอยู่อาศัยคนเมืองใกล้ทางด่วนรามอินทรา 500 เมตร*