Address
No.168, Ban Klang, Mueang Pathum Thani, Pathum Thani
SRT Red Line, Si Rat Expressway (Bang Phun), Vibhavadi Road, Tiwanon Road, Si Saman-Songprapha
Bangkadi Industrial Park, The nine center tiwanon, Robinson Srisamarn
Thammasat University Rangsit Campus, Sukhothai Thammathirat Open University, Rangsit University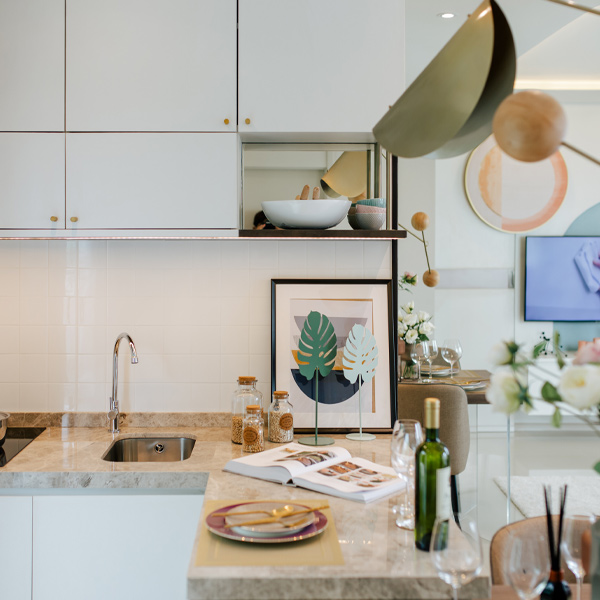 LIFE BEYOND ORDINARY
Peace and enjoyment await you in this modern townhouse. A clubhouse with a universal design supports all activities for people of all ages. A large playground is both educational and entertaining zone for young children.
Close to Future Park Rangsit
Located in Rangsit where is convenient for commuting. Close to the Bangpoon expressway and can easily access to Ratchadaphisek, Huai Khwang and Bang Sue areas. Future Park Rangsit and other majors' facilities are nearby for all lifestyles.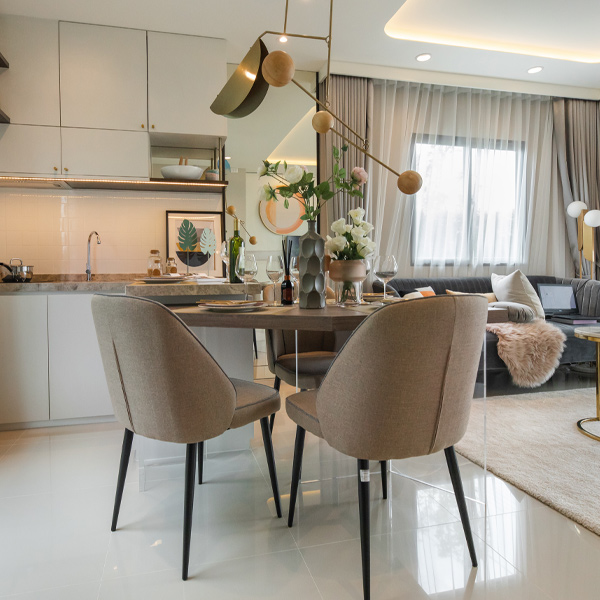 Breathe in the Space
Pleno Rangsit is more than just a home, the estate has atmosphere of a relaxing resort offering peace and privacy for all residents. The large common areas serve all activities to ensure your precious time enjoyment with the family
The Best for Everyone
This modern design has detailed features for all kind of daily routines and activities. The bathroom is specially designed with no step to ensure optimum safety for the elderly and easy access for wheelchair user.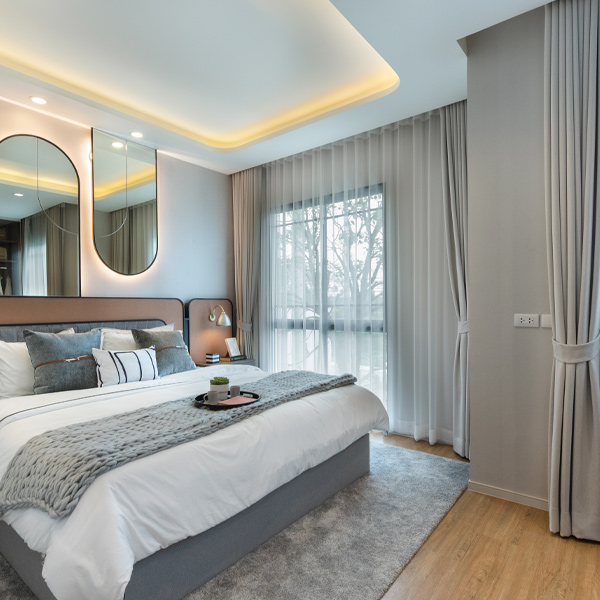 Living Life Expert
A modern house suitable for new generation lifestyle in simple and comfortable design. New innovative safety standard helps ensure a better life.
Unit type

2-Story Townhome
Clubhouse surrounded by natural beauty provides perfect activity areas for fun and relaxation. The universal design allows people of all ages to enjoy the facilities comfortably and freely.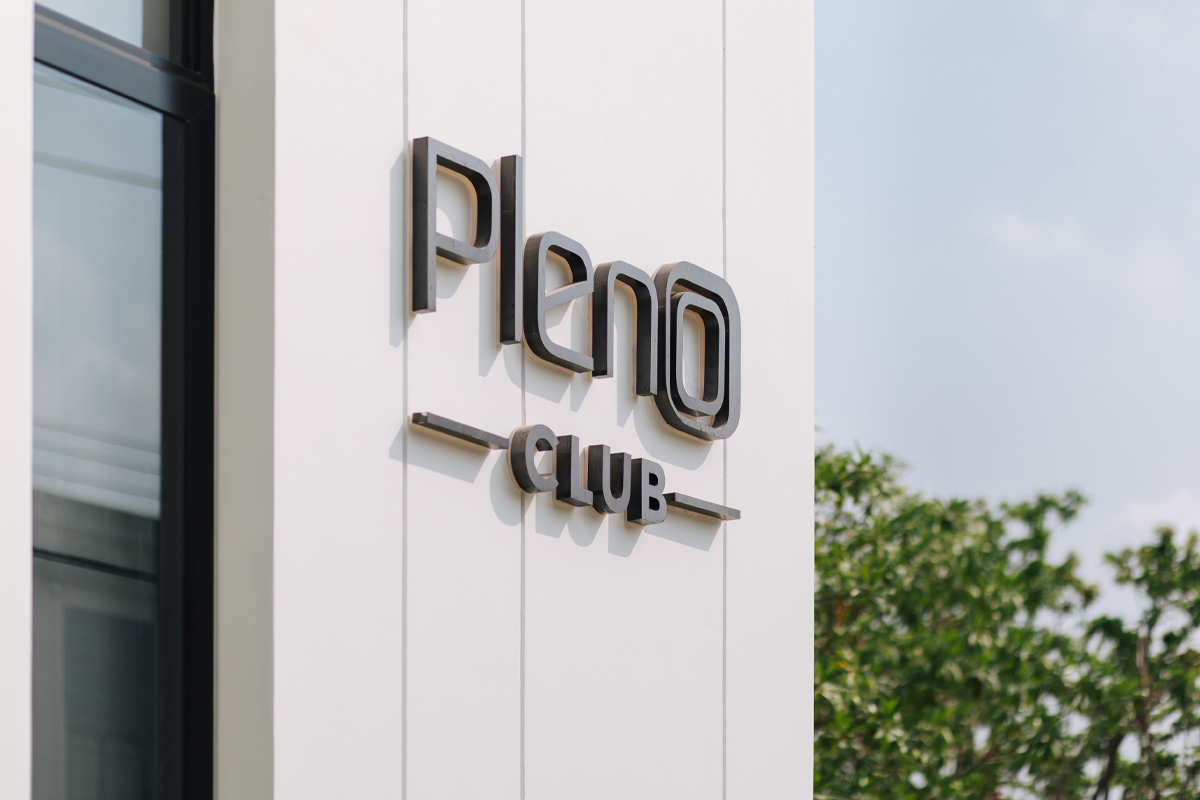 Fitness with panorama view
The spacious fitness room with 180-degree views of nature is ideal for both physical and mental health. It is also fully equipped with cardio and weight training equipment.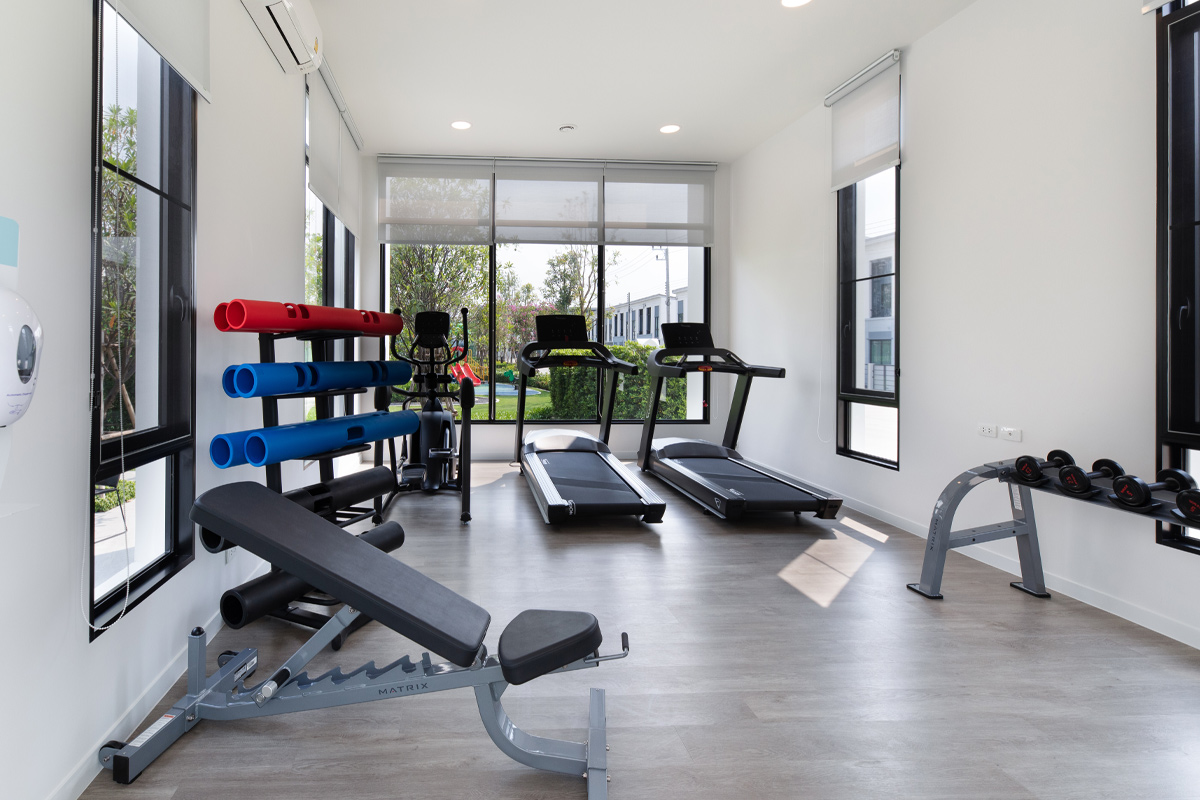 A swimming pool in a shady atmosphere surrounded by exquisite nature where you can experience a truly relaxing stay.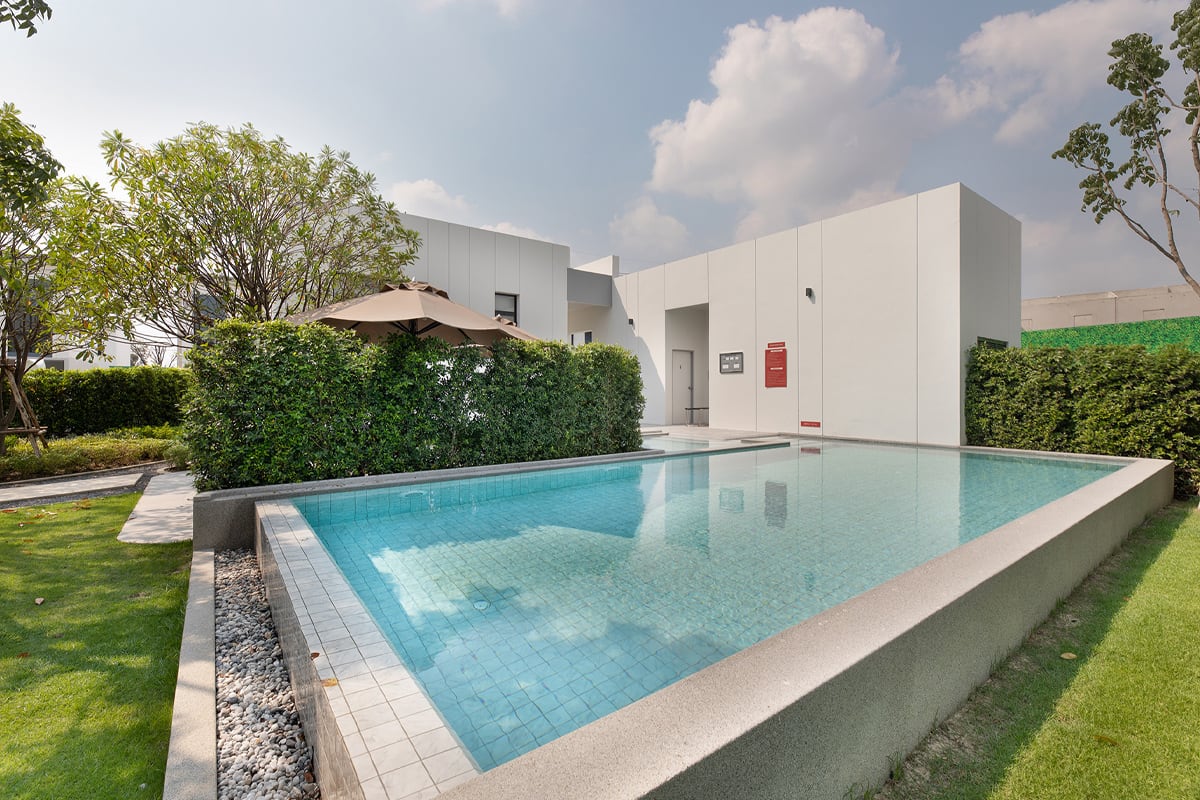 A multifunctional playground is designated for learning and playing to provoke children's IQ and EQ.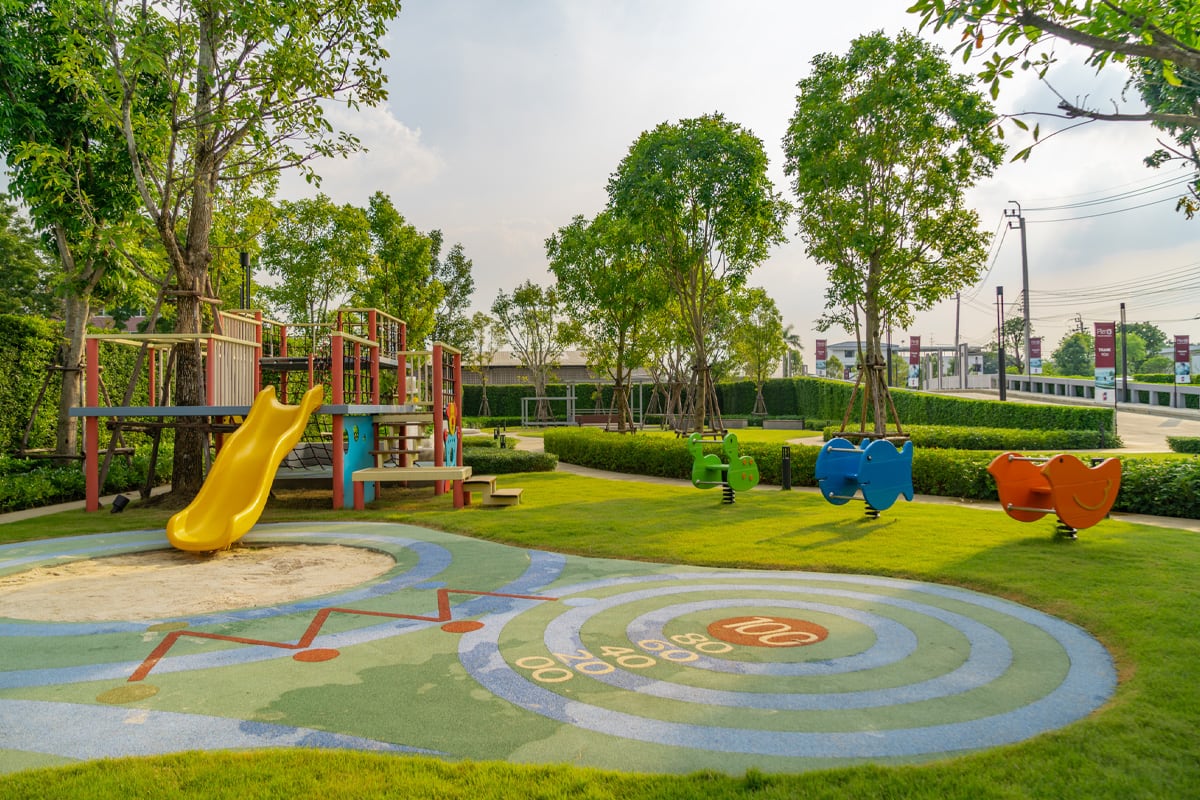 A separated kid's pool offers a fun and worry-free area for family.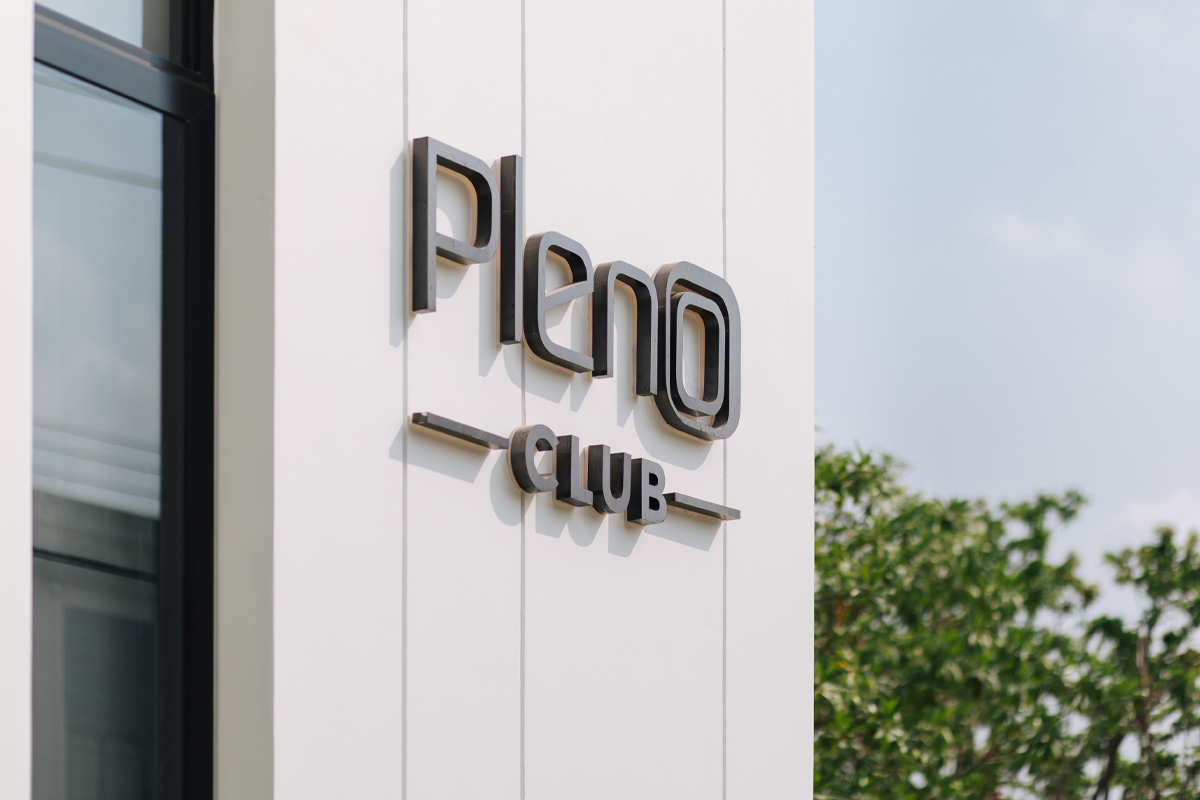 Floor plan
พรีเมียมทาวน์โฮม 2 ชั้น
2 ห้องนอนใหญ่ 2 ห้องน้ำ
1 ห้องนั่งเล่น
1 ห้องอเนกประสงค์
ที่จอดรถ 1 คัน
Promotion
Promotion
🚩 PLENO รังสิต (เซนต์คาร์ลอส) l  เริ่ม 2.09-2.59 ล้าน*
ทำเลดี ราคาคุ้มสุดในโซนรังสิต ทาวน์โฮมฟังก์ชันใหญ่
พร้อมห้องอเนกประสงค์ ใกล้ทางด่วนและรถไฟฟ้าสายสีแดงเพียง 5 นาที  

3 เหตุผลที่ต้องซื้อบ้านหลังนี้ ถูก ครบ คุ้ม
🏠 ถูก > 1.99 ล.* ราคาคุ้มสุด ปรึกษาสินเชื่อฟรี
🏠 ครบ > ทำเลดีใกล้ทางด่วนและรถไฟฟ้าเพียง 5 นาที* สะดวกทุกการเดินทาง
🏠 คุ้ม > กู้ง่าย ผ่อนสบายล้านละ 3,500* พร้อมอยู่

📲 ลงทะเบียนและAdd Line รับส่วนลดเพิ่ม 10,000 บาท*

🪐ต.ค.นี้ AP TOWNHOME THE EXPO 
ลดเขย่าโลก แถมสะเทือนวงการ
สร้างปรากฏการณ์ครั้งยิ่งใหญ่ ในรอบปี ฟรีกว่านี้ไม่มีอีกแล้ว!

🔥ส่วนลดสูงสุด 1,000,000 บ.*
🔥FREE-NOMENON 5 PACKAGE*  
  ☄Package 1 : ฟรี ค่าใช้จ่าย 5 รายการ*
  ☄Package 2 : ฟรี แอร์*
  ☄Package 3 : ฟรี เครื่องใช้ไฟฟ้า*
  ☄Package 4 : ฟรี เฟอร์นิเจอร์*
  ☄Package 5 : ฟรี Iphone 15*

#บ้านหลังแรกที่ดีที่สุด

*เงื่อนไขโปรโมชั่นเป็นไปตามที่บริษัทฯ กำหนด
—————————————————————
📣 อัพเดทข่าวสารโครงการใหม่จากเอพี กับ บ้านเดี่ยว ทาวน์โฮม คอนโด ตลอดปี 2023 นี้ ➤ https://apth.ly/q6x
💬 อัพเดทข่าวสาร กิจกรรม และโปรโมชันพิเศษ ไม่พลาดทุกดีลดีๆ จาก APThai
📲 Add LINE ➤ @apthai หรือ https://lin.ee/jZw1jJH
🔔 Follow us on IG ➤ ap_thai & Twitter ➤ AP_Inspire
#APTHAI #ชีวิตดีๆที่เลือกเองได้ #APTownhome #PLENO #พลีโน่บ้านหลังแรกที่ดีที่สุด #มาเหนือ #เหนือกว่าด้วยคุณภาพชีวิต
REGISTER FOR EXCLUSIVE PRIVILEGES