CENTRO Phahol-Vibhavadi 2
Address
Khlong Nueng, khlong Luang, Pathum Thani
Phaholyothin Road, Vibhavadi Road, Expressway Tollway, Udon Ratthaya Expressway, SRT Red Line Rangsit Station
Future Park Rangsit, ZPELL Rangsit, HomePro Rangsit, Big-C Rangsit, Major Cineplex Rangsit, Index Living Mall Rangsit
Thammasat Hospital, Pathumwet Hospital, Bangpakok Rangsit 2 Hospital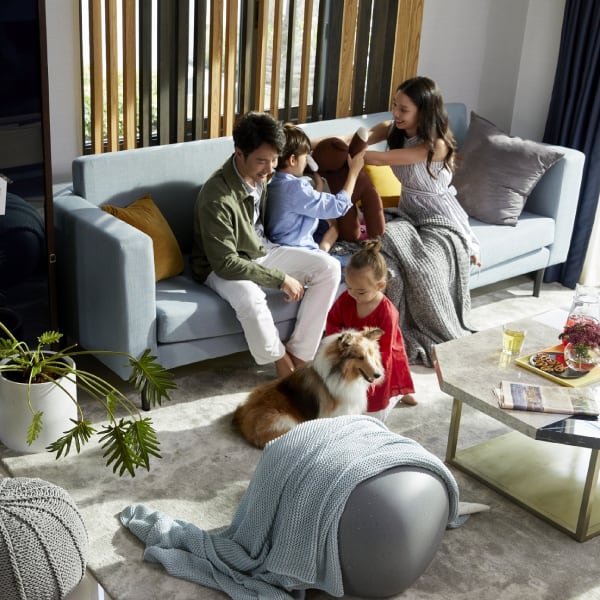 Space Complete Life
The modern tropical detached house meets all living requirement with adaptive planning design allowing for future living arrangement without the hassle of new extension. A perfect place for small to large family with elderly member.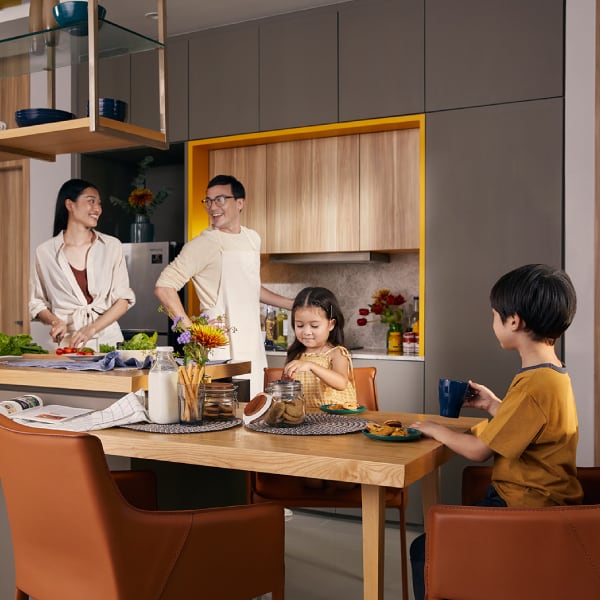 Close to Phahonyothin Road
Great location on Phahonyothin road offers easy access to near by Red Line-Rangsit station, Vibhavadi-Rangsit, Don Muang Tollway entrance at Rangsit interchange. It is conveniently close to major facilities such as Future Park Rangsit.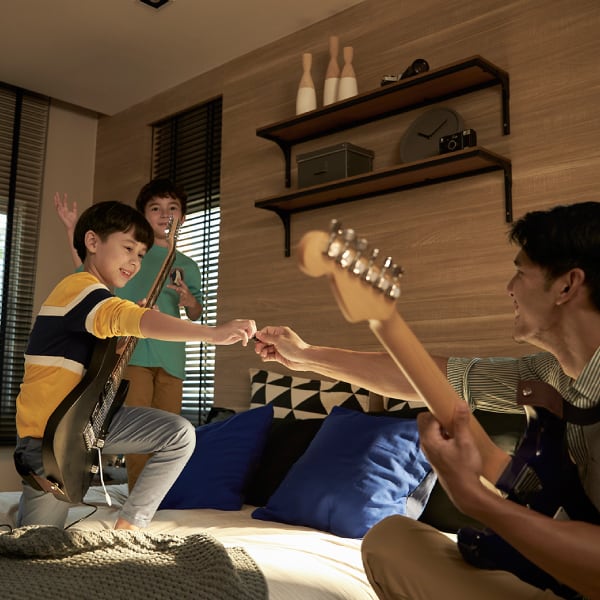 A home for every journey of life.
Every life chapter begins at home. A house's living space accommodates all family activities. The common area is designed for leisure and child development where everyone's joy and laughter continue.
Project Area

58-0-42 Rais

Unit type

2-Storey Single Detached House

Living Area

122-262 Sq.m.
The large clubhouse among greenery is ready to accommodate the choiced activities of all residents. The design is conformed to Universal Design principles so the space and the facilities can be safely accessible to all.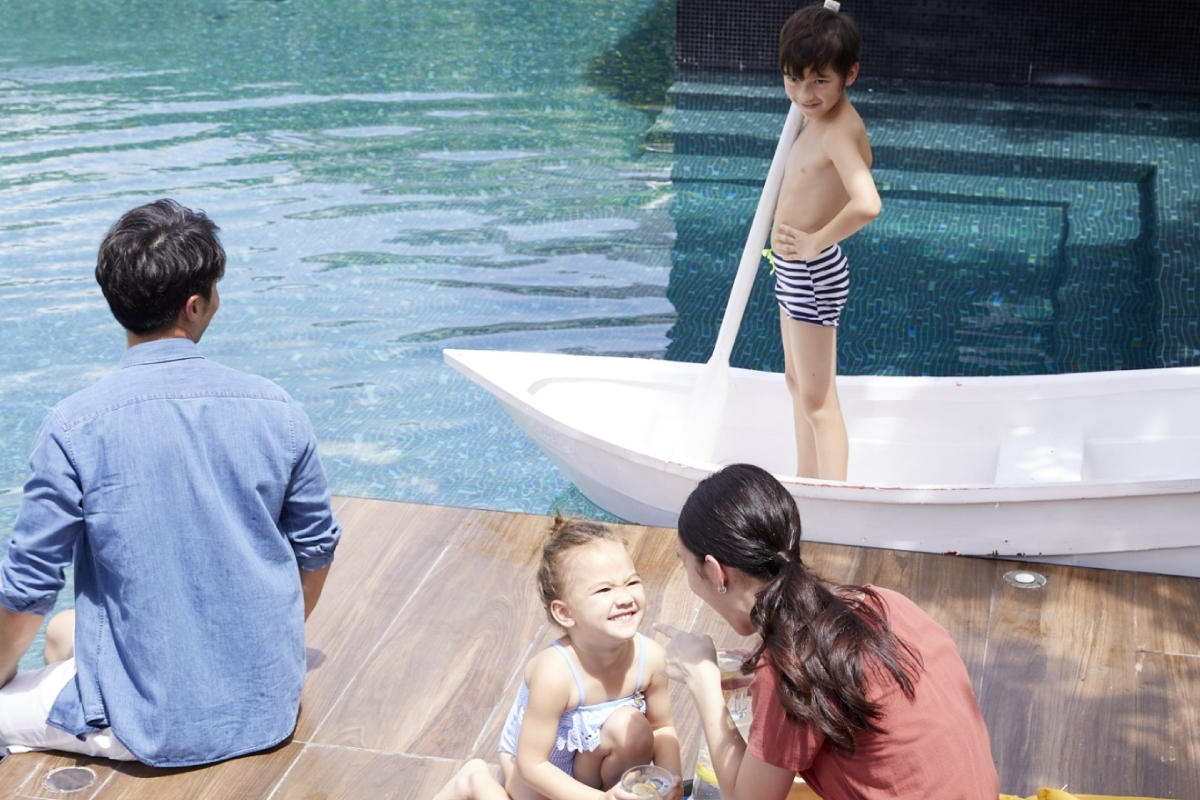 Fitness gym on 2nd floor of Centro Club offers the full view of greenery while working out with the best selection of exercise equipment such as treadmills, muscle training equipment or weight training gears.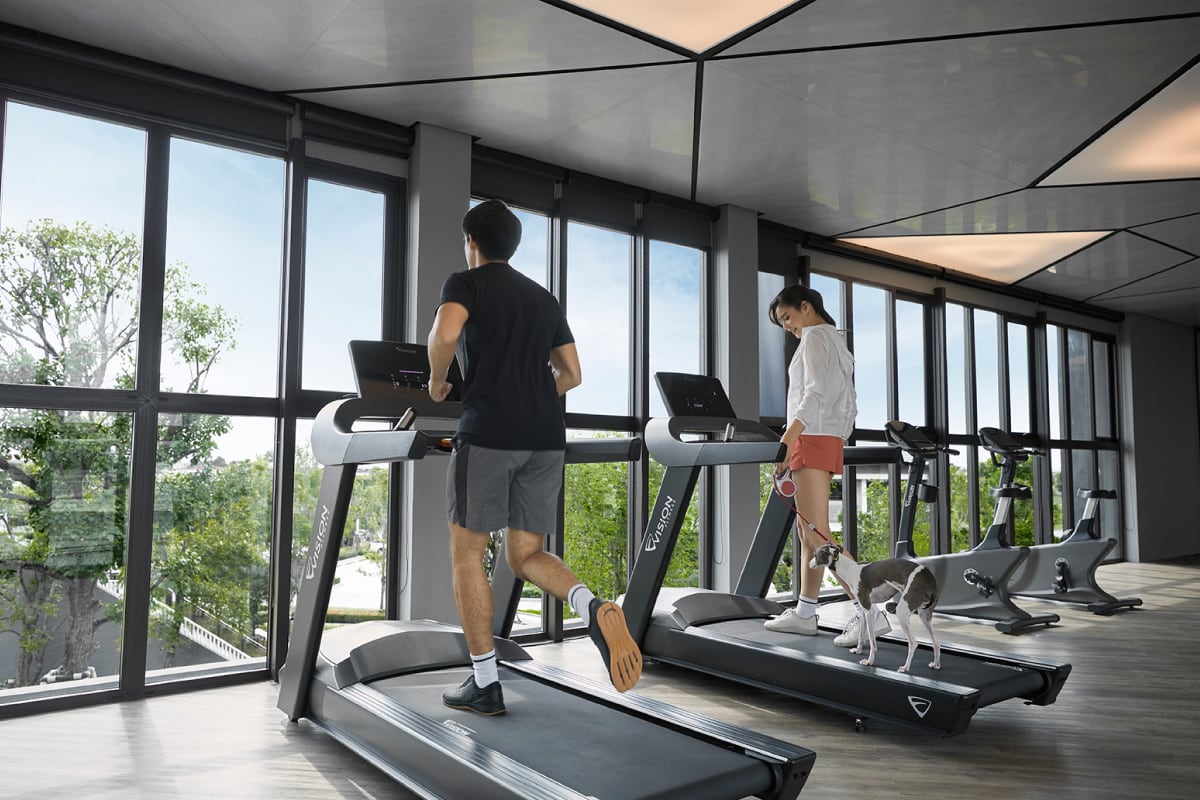 Co-creative space & Kid's zone
The inspiring interior of the co-creative space gets your innovative juice running. One can concentrate on their work in the private corner while keeping one's eyes on the Kid's Zone.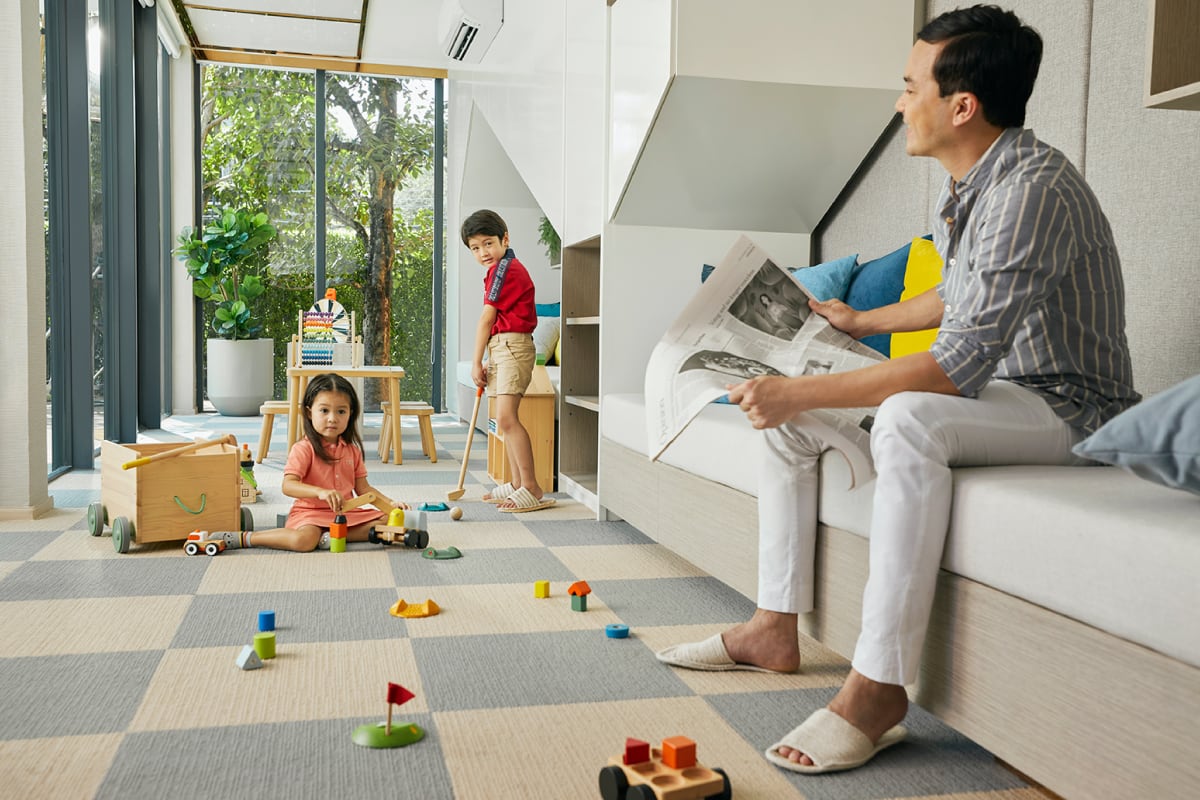 The grand greenery is designed for your leisure, safety and privacy. Let you enjoy resting under the shade among beautifully gardens. The special designed playground helps improve IQ and EQ skill and physical development activities.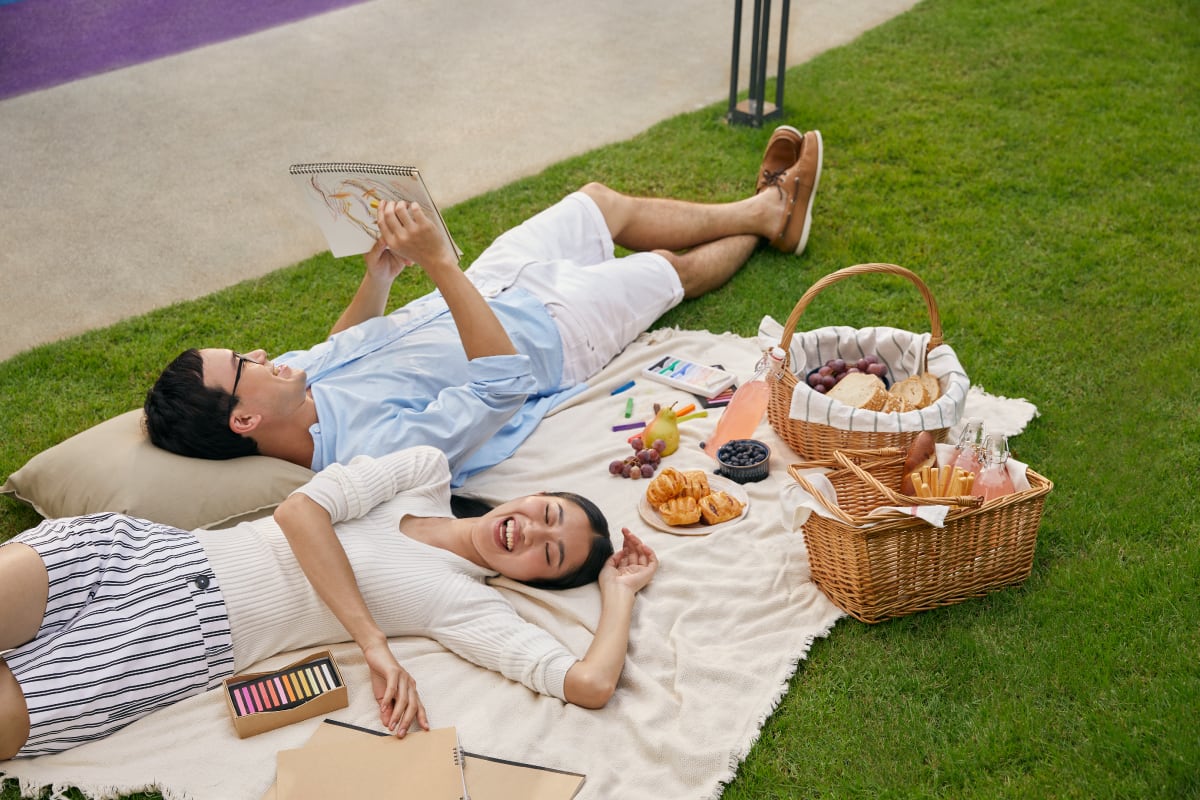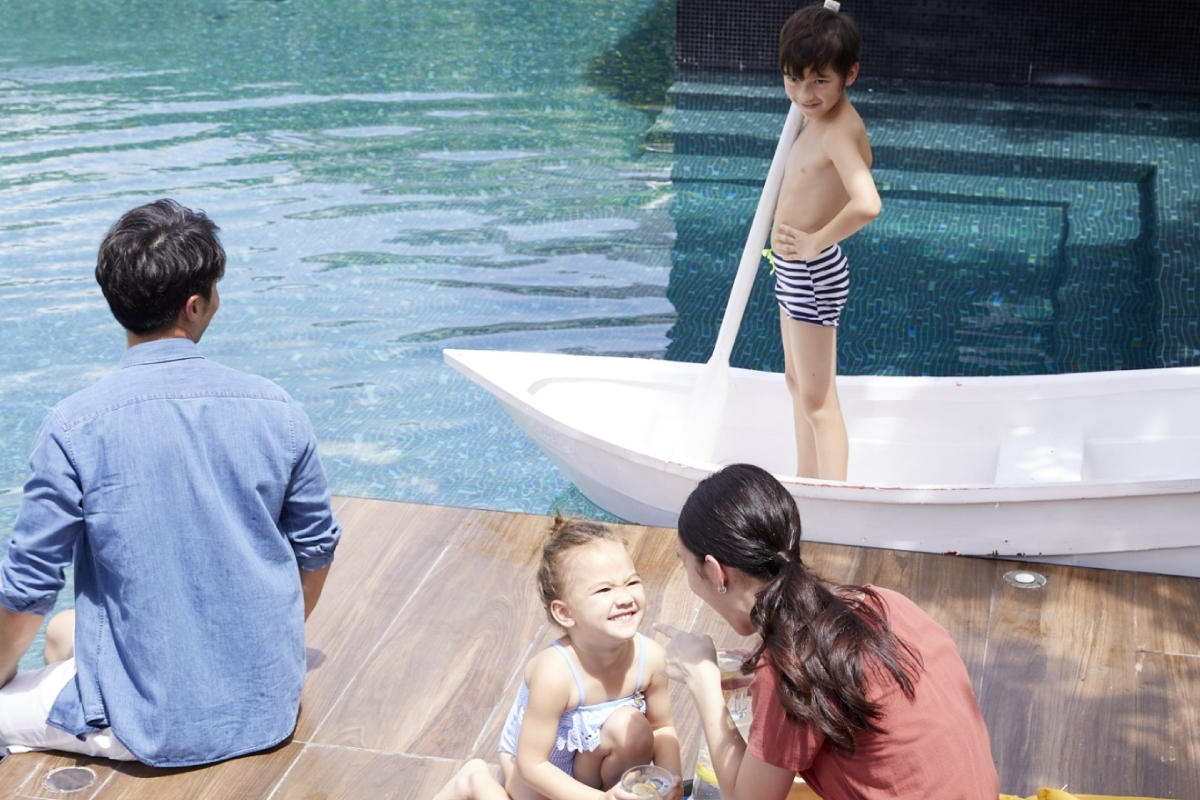 Floor plan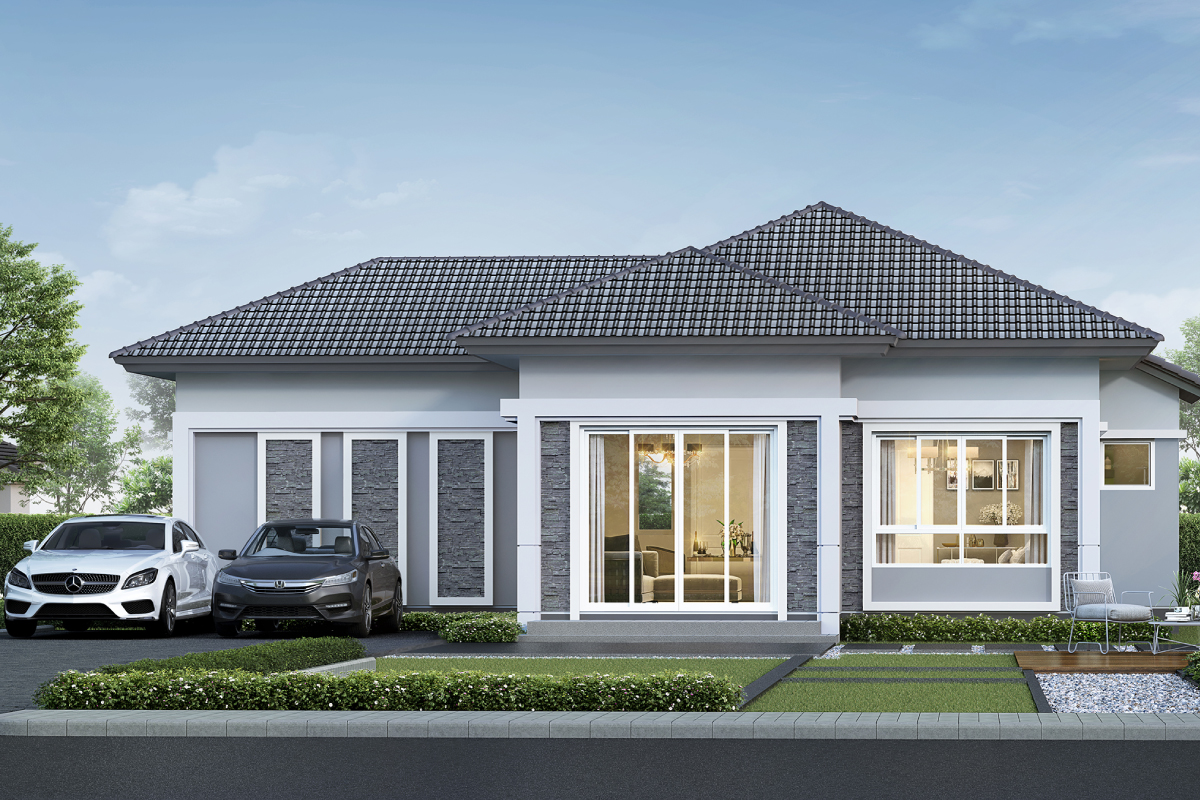 บ้านเดี่ยวชั้นเดียว
พื้นที่ใช้สอย 122 ตารางเมตร
3 ห้องนอน 3 ห้องน้ำ
1 ห้องรับแขก
ที่จอดรถ 2 คัน
Promotion
Promotion
บ้านเดี่ยว 4 ห้องนอนใหญ่ พร้อมพื้นที่สวนข้างบ้าน
บนทำเลติดถนนใหญ่ ติดทางด่วนโทล์ลเวย์
✓ 3 นาที ถึง ฟิวเจอร์รังสิต
✓ 15 นาที ถึง สนามบินดอนเมือง
✓ มีทางเข้าออกส่วนตัว เฉพาะลูกบ้าน AP เท่านั้น
✓ ส่วนกลางหรู พร้อมสวนสีเขียว 2 ไร่*
เริ่ม 5.29 - 9 ล้าน*
[ ลงทะเบียน Add Line รับส่วนลดเพิ่ม 100,000 บ.* ]
*เงื่อนไขเป็นไปตามที่บริษัทฯ กำหนด บริษัทฯ ขอสงวนสิทธิ์ในการเปลี่ยนแปลงเงื่อนไข หรือยกเลิกได้ โดยไม่ต้องแจ้งให้ทราบล่วงหน้า
REGISTER FOR EXCLUSIVE PRIVILEGES 100,000 Baht