Address
ต. บางแก้ว อ.บางพลี จ.สมุทรปราการ 10540
วงแหวนกาญจนาภิเษก 1.5 m ทางด่วนบูรพาวิถี 2.7 km
Mega Bangna / IKEA 1 Km, Central บางนา 9.3 km, Central Village 14.4 km, Market Village 10.1 km
โรงพยาบาลปริ้นซ์ สุวรรณภูมิ 3.4 km, โรงพยาบาล ไทยนครินทร์ 9.7 km, โรงพยาบาลศิครินทร์ 7.3 km, รพ. จุฬารัตน์ 1 9.7 km
โรงเรียนนานาชาติ คอนคอร์เดียน 1.6 Km, โรงเรียนราชวินิต บางแก้ว 1.7 km, VERSO International School 10.9 Km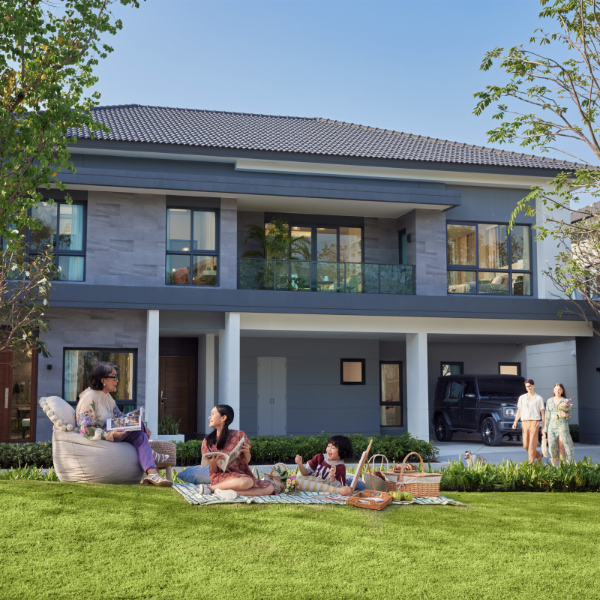 The house keywords for its design
is 'the perfect balance between the house's functional space and the natural beauty' so it becomes your living artwork for everyday appreciation.
Project Area

47-1-59 Rais

Unit type

2-Storey Detached House

Living Area

256-416 Sq.m.
The clubhouse sits among lush greenery, and invites you to relax. The large swimming pool, with the attached kid's pool, is perfect to do laps. The living corner under the retractable awnings provides cool shade.
Refreshingly colorful flower garden is a delight to the eyes. The garden also nicely adds to the horticulture landscape, the area for your true relaxation and leisure time.
Greenery space is all around
Foliage shades and the large gardens in the clubhouse and around the common area, plus the spacious rest area under cool shades are perfect for a family chill time with the privacy for you and your family.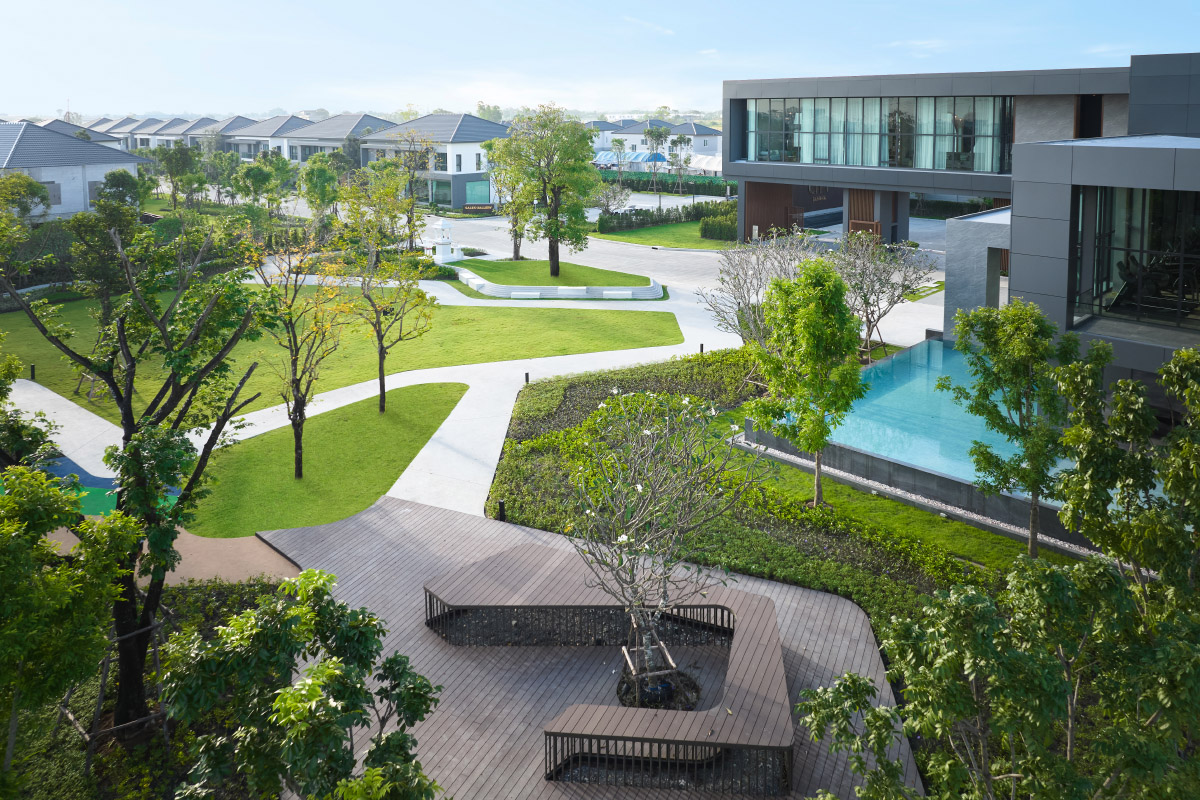 The carefully designed area is filled with greenery, landscaped gardens, big trees, and the pavilion. It is the ideal place to soak up the soothing power of nature.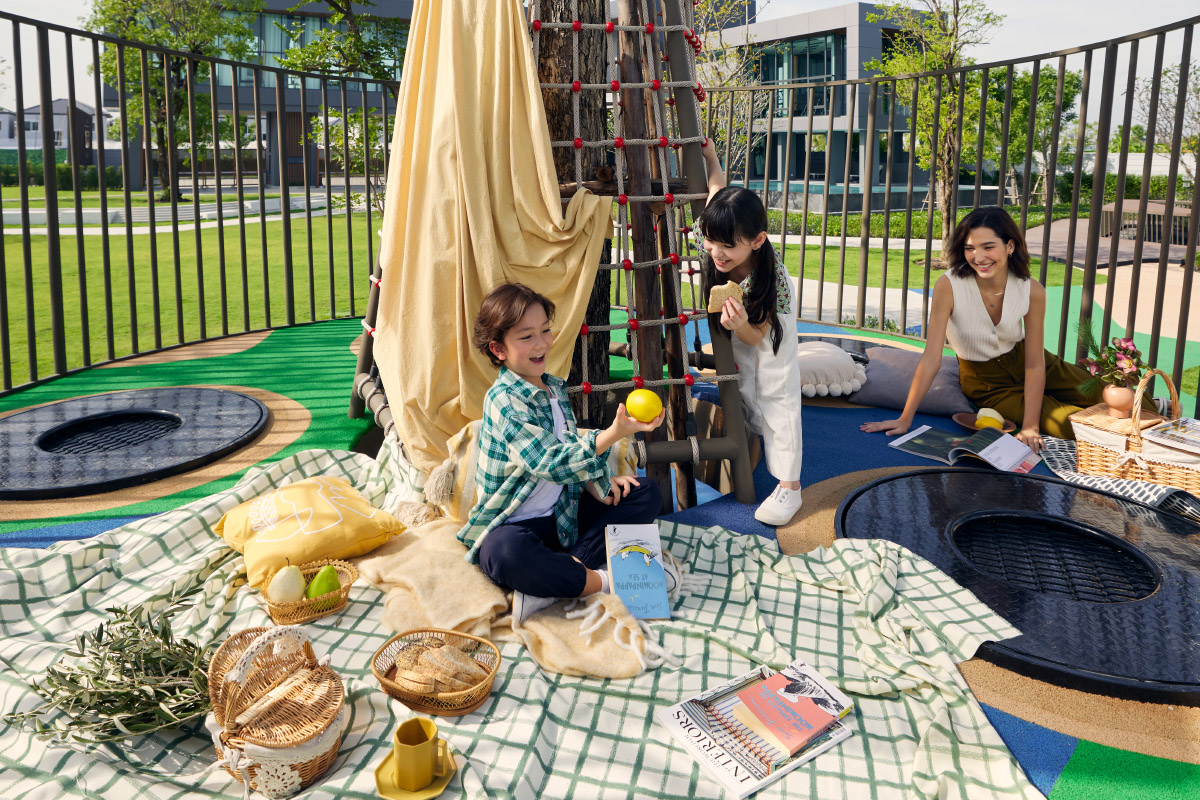 The lawn in front of the clubhouse is for all kinds of leisure family activities.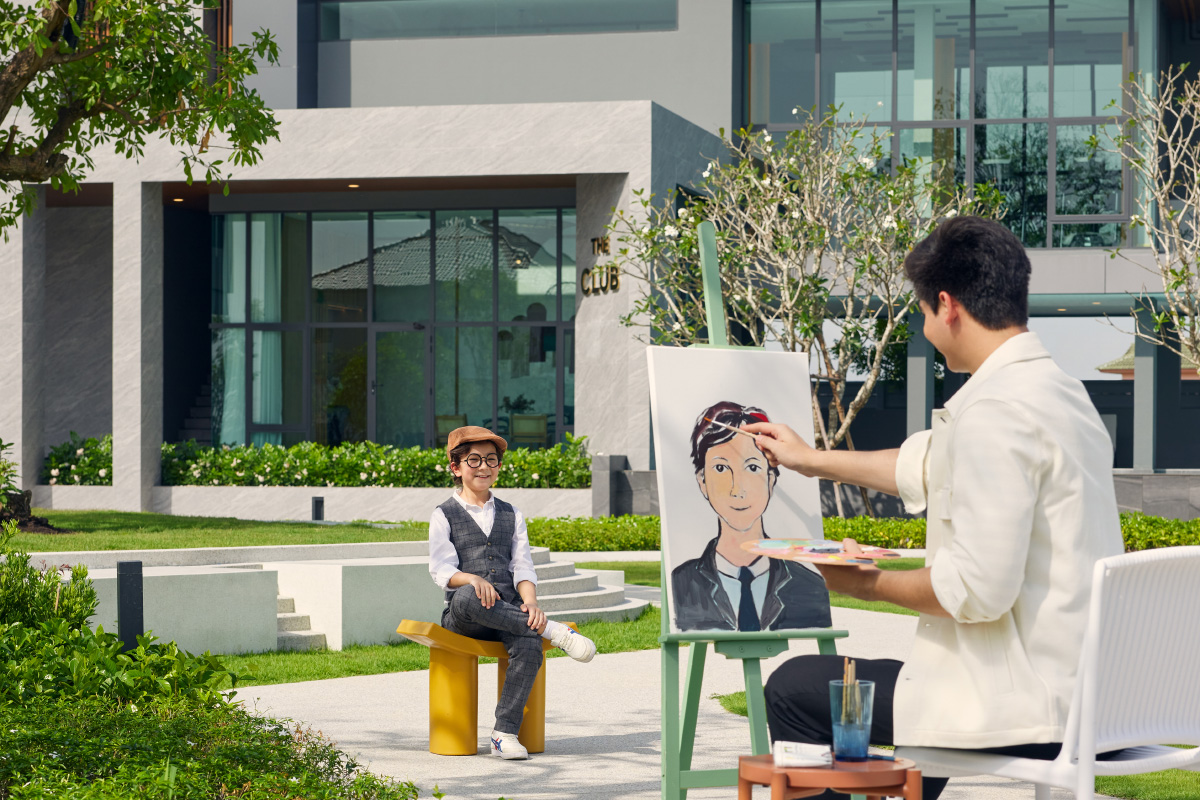 Floor plan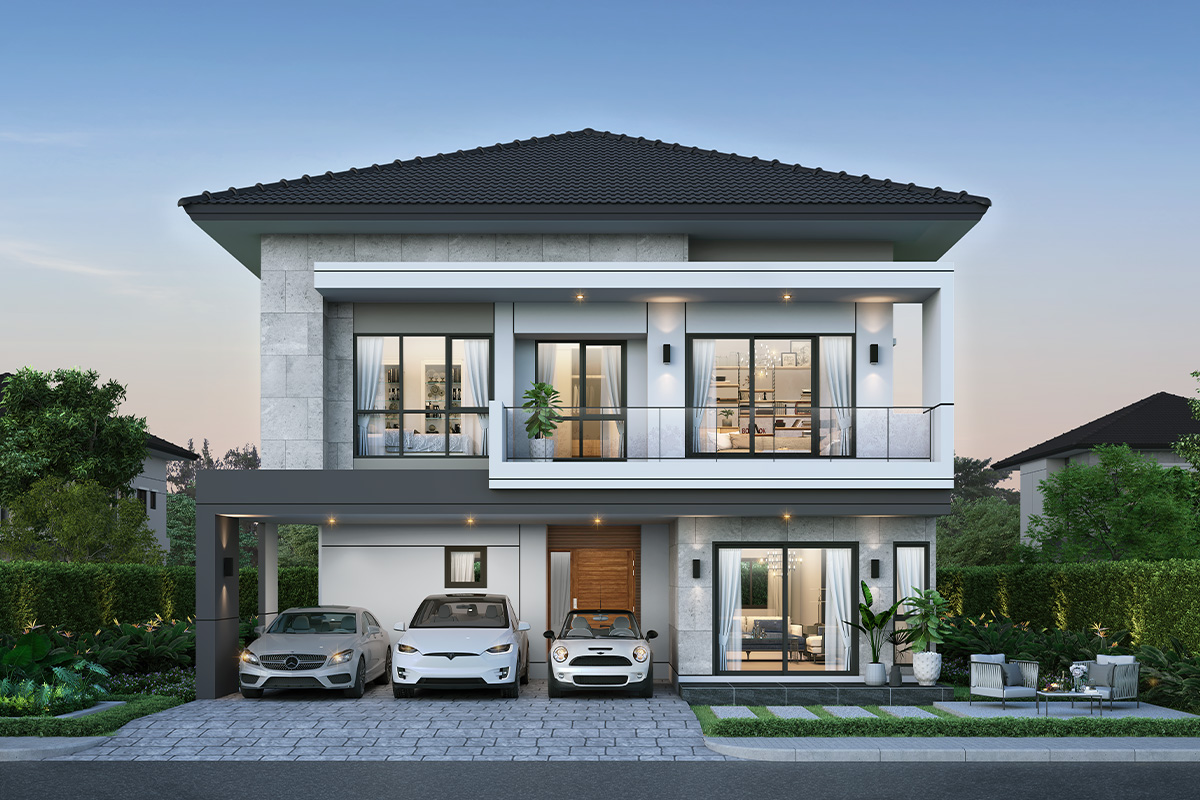 บ้านเดี่ยว 2 ชั้น
พื้นที่ใช้สอย 256 ตร.ม.
4 ห้องนอน 5 ห้องน้ำ
2 ห้องพักผ่อน 1 ห้องรับประทานอาหาร
3 ที่จอดรถ (ในร่ม)
The City บางนา
บ้านซีรีย์ใหม่ของทาง AP ที่เพิ่งเริ่มนำมาใช้กับทำเลโซนบางนาตรงนี้เป็นที่แรก
พาชมโครงการ THE CITY บางนา
บ้านเดียวหรู 'ติดเมกา-บางนา*' 256-351 ตร.ม.*
Promotion
Promotion
โปรตัวตึง #ตึงนักไปพักก่อน
รับแพ็กเกจท่องโลกแบบห้าดาวและส่วนลด รวมสูงสุด 1 ล้าน*
จองและโอนบ้านเดี่ยว ภายใน 31 ธ.ค.นี้
รับโปรจัดเต็มส่งท้ายปี!!
✅ แพ็กเกจท่องเที่ยวสูงสุด 1 ล้าน*
✅ ฟรี! ค่าใช้จ่ายวันโอน 
✅ ฟรี! แอร์+ม่าน* 
-------------------------------------------------------------------------
บ้านเดี่ยวหรู ติดเมกา-บางนา*
313 ตร.ม. 4 นอน 3 ที่จอดรถ พร้อม Double Volume*
พิเศษ 14 - 20 ล้าน*
ที่สุดของทำเลศักยภาพ ตอบโจทย์ไลฟ์สไตล์คนเมือง
ติดเมกา บางนา* ใกล้ทางด่วน 2 สายและโรงเรียนนานาชาติชั้นนำ
เช่น CONCORDIAN, D-PREP, VERSO*
ลงทะเบียน Add Line รับส่วนลดเพิ่ม 200,000 บ.*
*เงื่อนไขเป็นไปตามที่บริษัทฯ กำหนด บริษัทฯ ขอสงวนสิทธิ์ในการเปลี่ยนแปลงเงื่อนไข หรือยกเลิกได้ โดยไม่ต้องแจ้งให้ทราบล่วงหน้า