Address
99, Life Sathorn Sierra, Ratchaphruek Road, Talat Phlu Subdistrict, Thon Buri District, Bangkok, Thailand, 10600, Talat Phlu, Thon Buri, Bangkok
150 m. from BTS Talat Phlu & BRT Ratchapruek
450 m. from The Mall Thapra
Samitivej Thonburi Hospital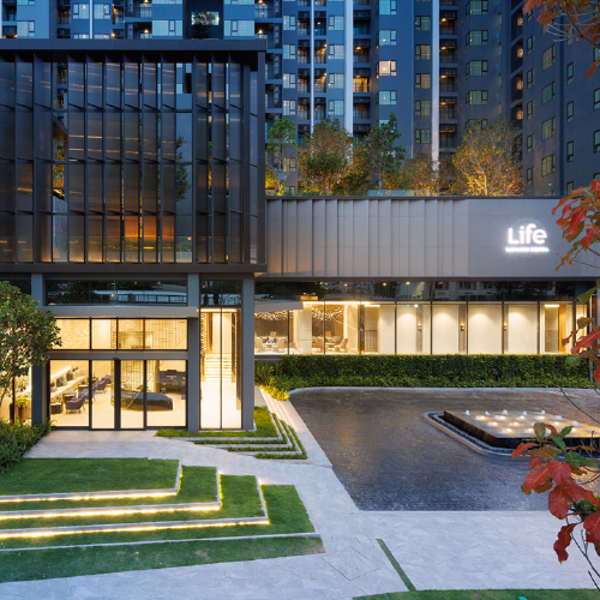 PLATFORM OF SUCCESS
Living in the extended nature condominium in the city near Sathorn CBD and BTS Talad Plu. It's the answer to your urban living with large common area and 100-m swimming pool and fully-equipped indoor facility.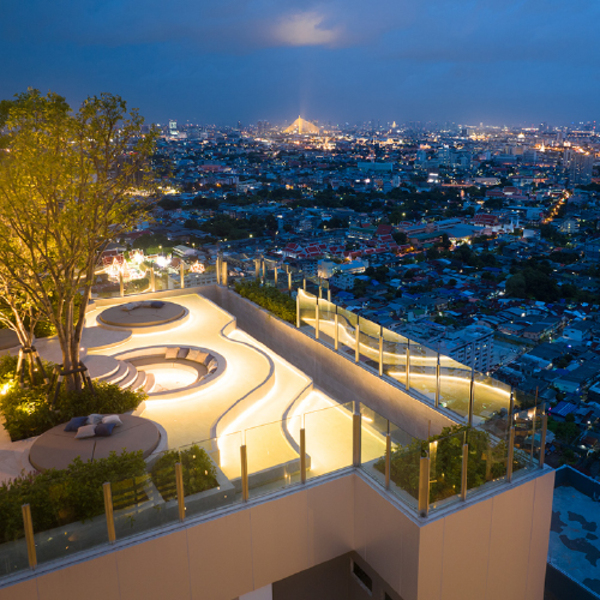 Close to Sathorn-Silom CBD
Conveniently connect to the city's center surrounded with modern conveniences, you're only few steps from BTS Talad Plu, BRT Ratchaphruek, The Mall Thapra, IconSiam, Sena Fest, Samitivej Hospital Thonburi etc.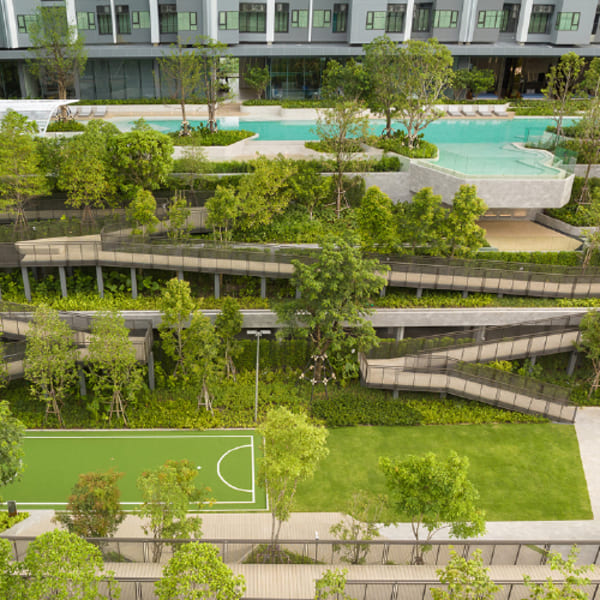 NATURE INSPIRED, LIFE ENABLED
Inspiration drawn from the world's 6 great natural resources has become the unique beauty of the project design as if it were truly created by the nature. The natural mountain range is truly the great beauty of this project.
VALLE VERZASCA, SWITZERLAND
Serene pool is inspired from oasis between valleys with 100-m in length, providing for your daily active lifestyle alongside Passive Pool for leisure moment or actual workout as you wish.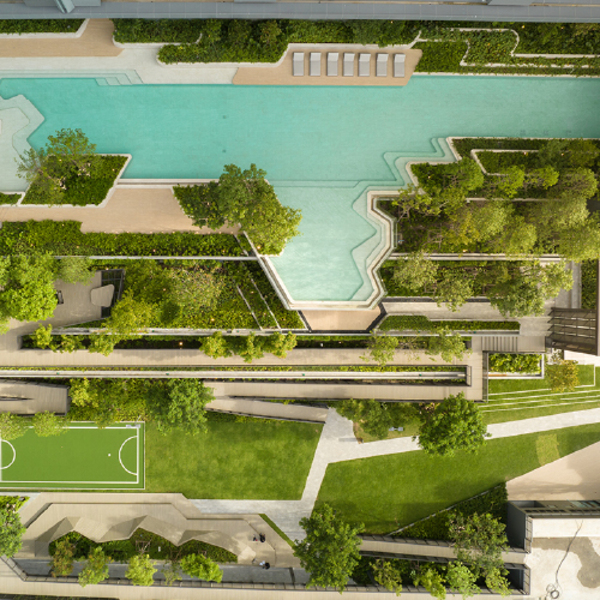 LA SIERRA, SPAIN
The great beauty in mountain range has created the project green space. It's the seamless connection from outside world to the 5-rai common area of the project.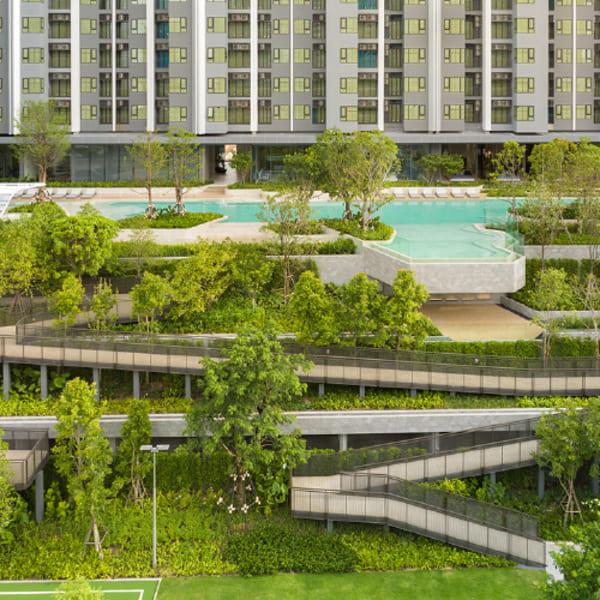 PAIVA WALKWAYS, PORTUGAL
The Forest Park design is emphasized on the elevated walkway to 5th floor. It's the height of privacy when one reaches mid-mountain range to find lush green oasis among nature's embrace.
Price

3.09 - 6.69 MB

109,000 per Sq.m.

Project Area

8 Rais 1 Ngan 5.7 Sq.m.

Total unit

1,971 Units, 2 Shops

Unit type

1 Bedroom, 1 Bedroom Plus, 2 Bedrooms, 2 Bathrooms

Living Area

28, 32, 35, 57.5 Sq.m.
The project's Welcome Foyer is inspired from the linkage of the vast open sea to the land and tree line in the forest. Inspired by colors & shapes of coral reef, wave & mangrove forest has become the exquisite beauty you've ever seen.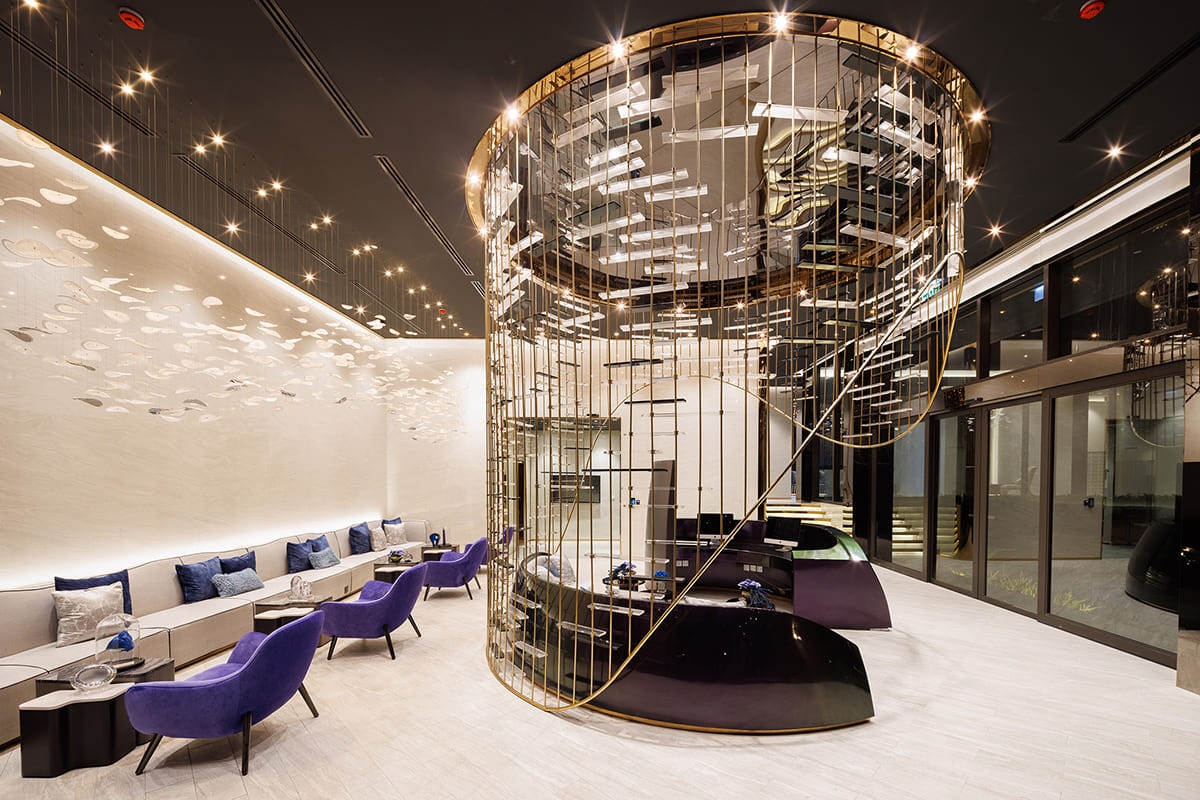 The large, major common area on 5th fl., gives residents the maximum privacy with Foresta design concept. It has created pathway onto mountain range passing through greenfield and shady tree lines big and small.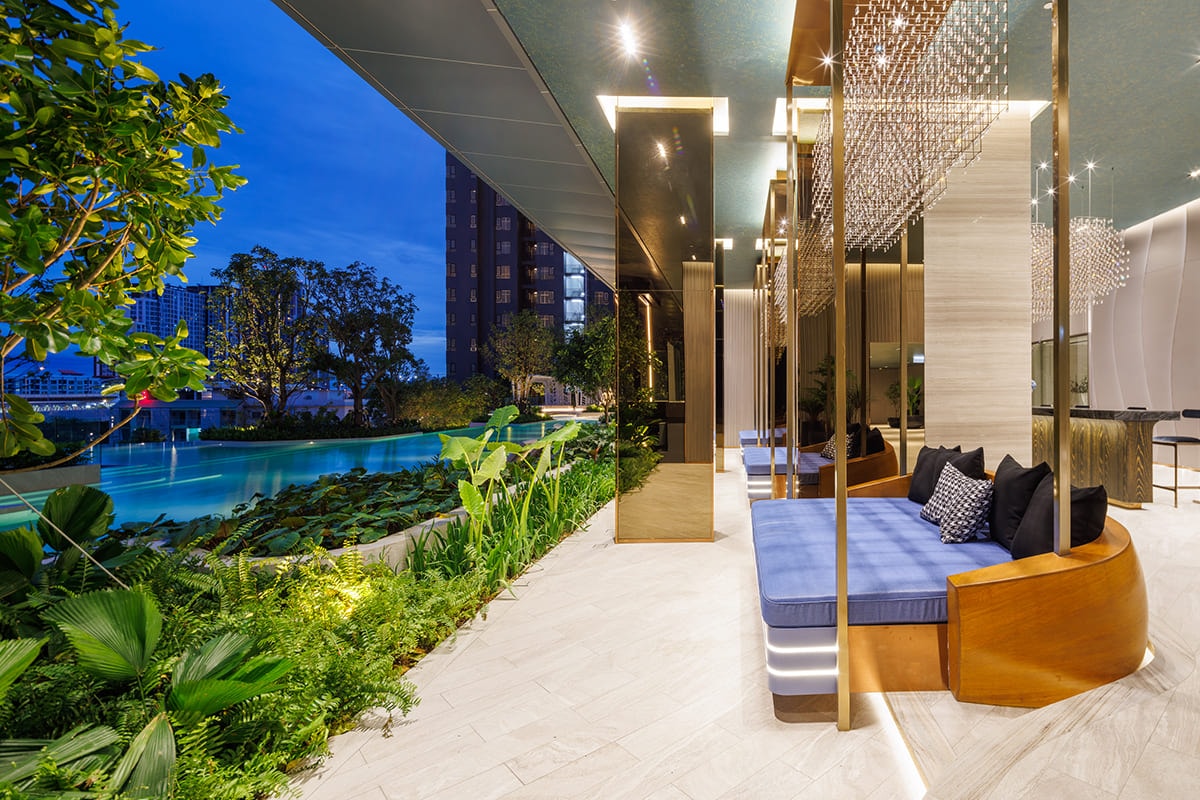 The large social lounge has been designed for numerous activities both group and private opening up to 100-m swimming pool and big garden. It provides residents with the ultimate privacy like living among nature in the city's center.
A large, modern, international standard gym opens up to light from the north with the view of swimming pool and green garden. There're 4 zones: free weights, stretching, cardio and exercise studio with 2 freestyle bicycle rooms.
Sky-high garden and multi-purpose common area of 1,600 sq. m. at 40th floor, the highest floor of the building, opens up to panoramic view of the city. Interior design is inspired by Aurora and exterior is surrounded by big and small trees.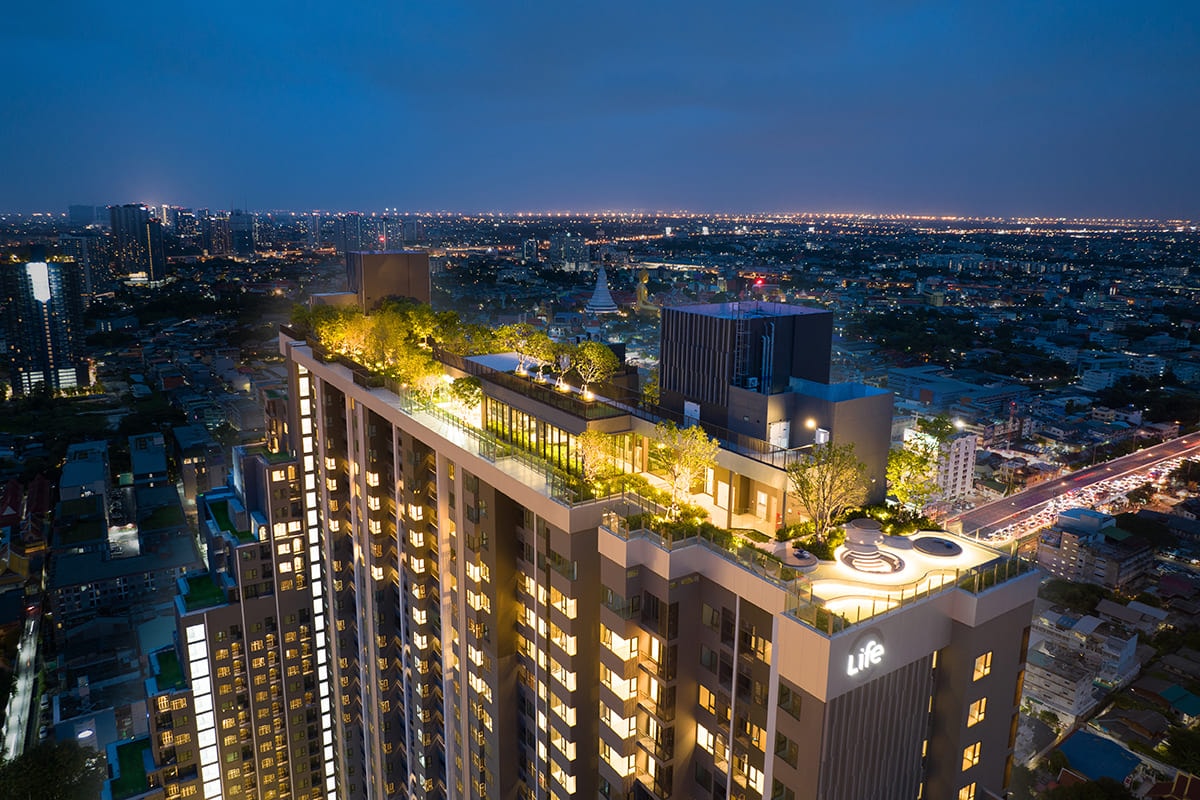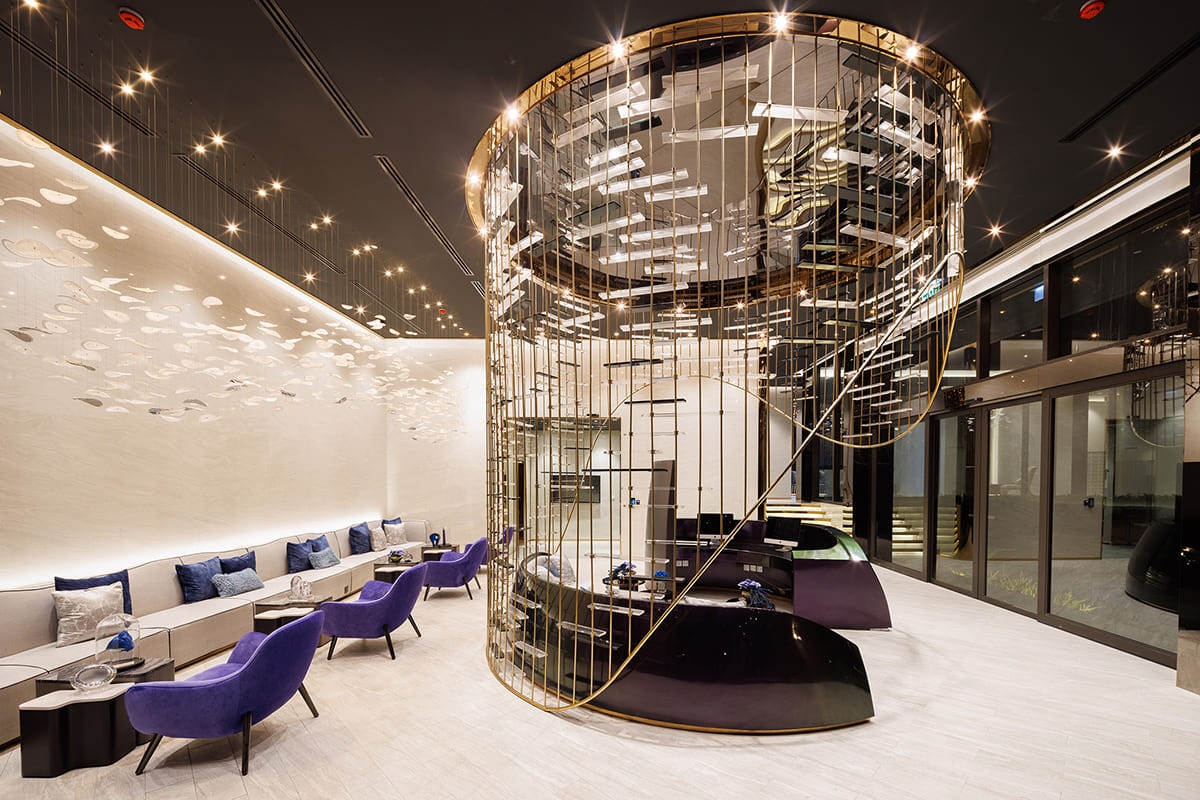 Overall

100

Structure

100

Electric core system

100

Architecture

100
Floor plan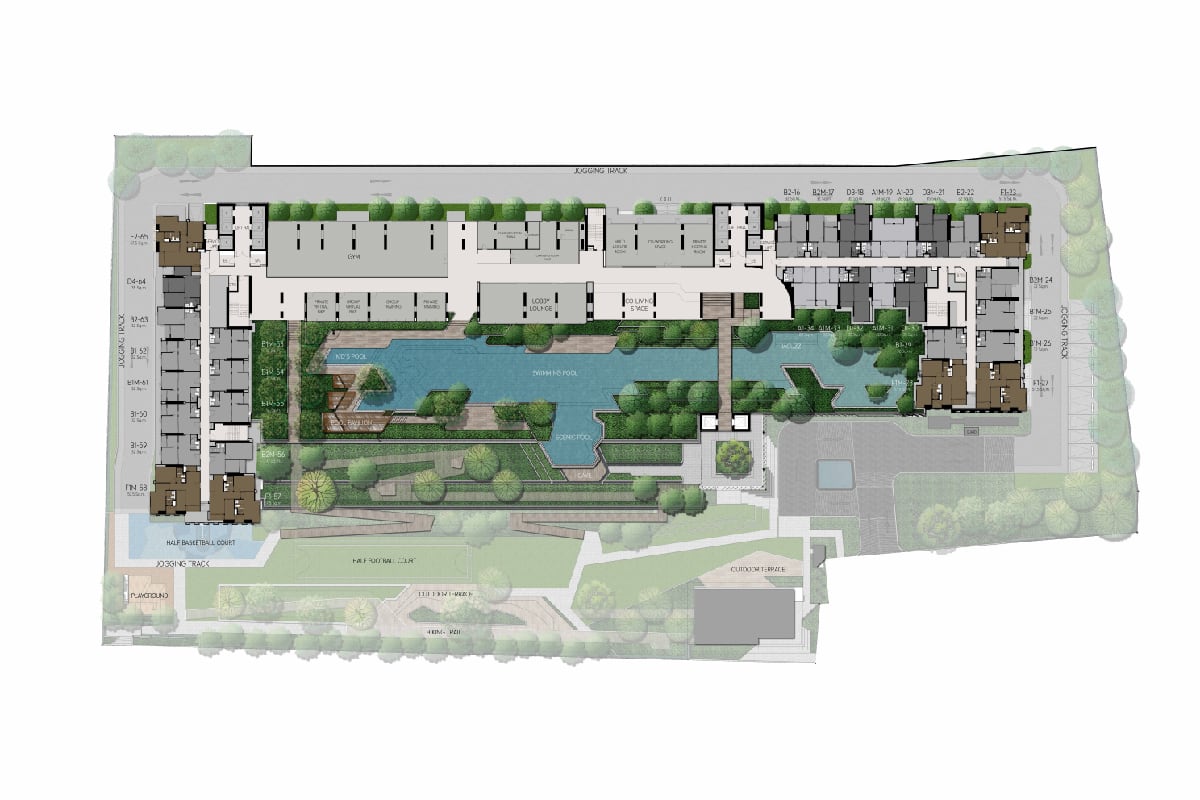 Live in the Extended Nature
A new era of condominium with the biggest green facility. Only 150 m. from BTS Talat Phlu & 100 m. from BRT Ratchapruek.
置業飛航 FlyawayHomes
作為全香港最專業的物業代理,置身在泰國當地的 Dr. Wayne,絕不敢偷懶!抵步後,就帶大家去睇位於 BTS 站 Talat Phlu 旁邊的 「Life Sathorn Sierra」。
LocaReview by Locanation
Life Sathorn Sierra is an exciting condominium project, located in the peaceful Talat Phlu neighbourhood, near Sathorn CBD.
Promotion
Live In the Extended Nature at LIFE Sathorn Sierra. Own the ready to move-in condominium integrated with five floors of vertical park, 30-functions of central facility. There are over 5 rai of space to to keep you fit, healthy, along with urban lifestyle. 

FREE All Expenses* 100% Loan*

1-BED 28 sq.m. starting at Bht 3.09 million. 
1-BED PLUS 35 sq.m. starting at Bht 3.69 million. 

Register NOW for special offers before anyone else
*เงื่อนไขเป็นไปตามที่บริษัทฯ กำหนด บริษัทฯ ขอสงวนสิทธิ์ในการเปลี่ยนแปลงเงื่อนไข หรือยกเลิกได้ โดยไม่ต้องแจ้งให้ทราบล่วงหน้า
Register for Subscriber and Special Privilege.